In this issue:
Letter from CELA's Executive Director
We have fantastic news. CELA reached a remarkable milestone this month when we added our 1 millionth book to our collection. This incredible milestone would not have been possible without the support of CELA's member libraries, our partners in accessibility, our funders, our production partners, the publishers and authors who support our work, the awards programs we work with who help us supply and promote accessible books, and of course our users. I want to thank and acknowledge the hard work of our team, the CELA Board and of the former CELA Executive Directors who were instrumental in laying the groundwork for partnerships and relationships, and our ongoing partnership with Bookshare, all of which have brought us to this remarkable number. CELA's collection has been bolstered over the past year through exchanges with the National Library Service (NLS) in the US who will be contributing more than 80,000 titles, partnerships with publishers including Penguin Random House Canada and with a new collaborative arrangement with Audible.ca and we are looking forward to bringing even more new content to our users in the coming months.  Read more about the book that pushed us past the million mark on our blog. 
In more great news, I'm pleased to let you know that we will be adding an advanced search function to our website in the coming weeks. Our users have been asking for more flexibility and search options and we are looking forward to launching this update.  Watch your email, and our blog and social media for more information.  
This month we were also honoured to receive a Special Achievement in Publishing Award from the Book Publisher of Association of Alberta, alongside our colleagues at NNELS. The award recognizes the work our two organizations have done to bring accessible reading materials to people with print disabilities. We are grateful for the leadership of the Book Publisher's Association of Alberta both in the work they are doing to support accessible publishing and their recognition of the need for a more equitable reading landscape.
Public libraries can learn more about accessible books through the PLARC (Public Library Accessibility Resource Centre) project  which is hosting the first in a series of webinars in the coming days. The Accessibility 101 webinar takes place on (English: Wednesday, September 29 at 2:00 pm Eastern/11:00 Pacific) (French: Wednesday, October 13 at 2:00 pm Eastern/11:00 am Pacific) and all library staff are invited to learn more about accessibility and how it can integrate seamlessly into library services. Find out more, and register for the webinar by visiting accessiblelibraries.ca
We also want to recognize two important events this month. We want to thank all those who participated in the federal election and to congratulate the successful candidates. We are looking forward to continuing our work with the federal government to secure sustainable funding for equitable access to reading.  And lastly, I wanted to take a moment to recognize Orange Shirt Day and the National Day for Truth and Reconciliation. Our CELA team will be setting aside time on September 30 to participate in online events and staff conversations to deepen our own understanding and awareness of the impacts of residential schools on Indigenous communities. We are grateful to those who have organized events and shared their stories so that we can learn from them. 
Stay well,
Laurie Davidson
CELA Executive Director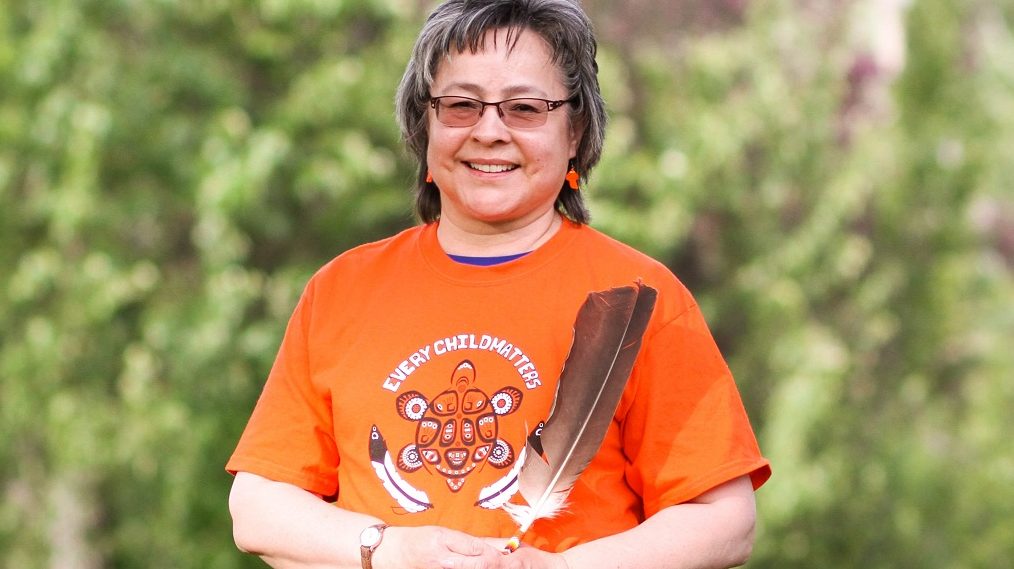 Observing Orange Shirt Day
For years, students across Canada have observed Orange Shirt Day on September 30 as a way to learn about the impact of residential schools and to offer support to survivors and their communities.  This year the federal government designated September 30 as a National Day of Truth and Reconciliation. Read more about the story that inspired Orange Shirt Day, our titles about residential schools and what the CELA team will be doing to observe the day on our blog.
Please note: CELA's Contact Centre and Member Services support for public libraries will be closed on Thursday, September 30th. We will re-open on Friday, October 1st.  We are taking this day to deepen our knowledge of Indigenous culture and remembering the effects of Residential Schools.  CELA wishes to honour all First Nations, Métis and Inuit peoples and are grateful to live and work on many of the traditional territories across Canada.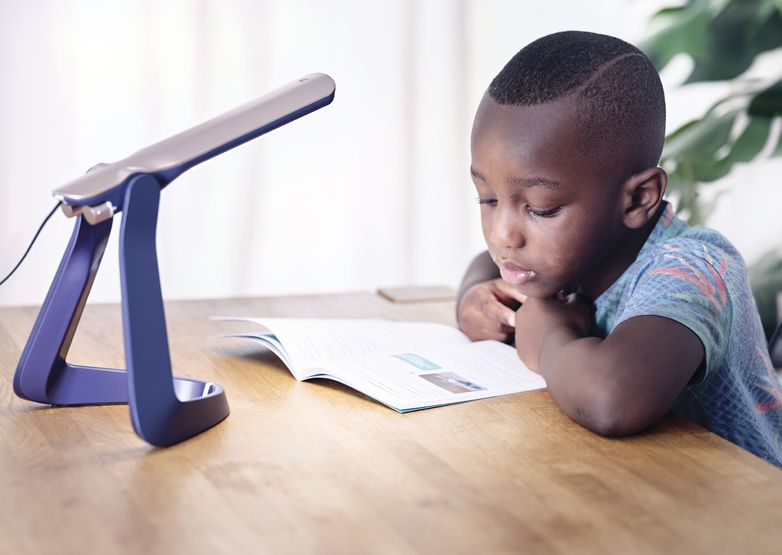 Dyslexia Awareness month
October is Dyslexia Awareness Month in Canada, designed to raise awareness about the impact of one of the most common print disabilities. The International Dyslexia Association estimates that Dyslexia may impact as many as 10 to 15% of the population. Organizations like Dyslexia Canada, Decoding Dyslexia and ONBIDA are offering resources to help educate and share stories from those who deal with Dyslexia. 
Visit the Dyslexia Canada website for a toolkit, webinars, and a social media campaign, complete with prizes. Check out their Mark It Read page for more information. Other organizations are engaging in local programming, outreach  and online campaigns to raise awareness. We urge you to check out their websites and social media for more information. 
And if your library hasn't already made plans to recognize the month for your patrons, there's still time. Why not publicize these campaigns on your own social media, and feature books about Dyslexia in a variety of formats at your branches, in newsletters and on your website to send the message that all readers, no matter what format they read, are welcomed at the library. 
Award announcements and winners
The fall is always a great time for reading, in part because many awards announce their shortlists and winners. We have the round up for some great Canadian reads for you! 
Congratulations to Ronald Deibert  who won the 2021 Shaughnessy Cohen Prize for Political Writing for his book Reset: Reclaiming the Internet for Civil Society which is based on his Massey Lectures. 
The winners for the 2021 BC & Yukon Book Prizes  were also recently announced and Billy-Ray Belcourt's memoir A history of my brief body won the Hubert Evans Non-Fiction Prize and Shaena Lambert won the Ethel Wilson Fiction Prize for her novel Petra.
The Writer's Trust fiction prize, newly named the 2021 Atwood Gibson Writers' Trust Prize for Fiction, announced their shortlist this week and CELA has all 5 of the nominated titles.  Congratulations to the following authors! 
•    Fight night by Miriam Toews
•    Everyone knows your mother is a witch by Rivka Galchen
•    August into winter by Guy Vanderhaeghe
•    The strangers by Katherina Vermette
•    We want what we want by Alix Ohlin
The Hilary Weston Writer's Trust Nonfiction shortlist was also announced and CELA has three of the nominated titles with the others coming soon. 
•    NISHGA by Jordan Abel
•    On foot to Canterbury by Ken Haigh Coming Soon!
•    Permanent astonishment by Thompson Highway 
•    Peyakow by Darrel J. McLeod Coming Soon!
•    Disorientation by Ian Williams
Check out our awards page for links to more nominees and winners. In October both the Scotiabank Giller Prize and the Governor Generals Awards for Literature will announce their nominees.  Stay tuned!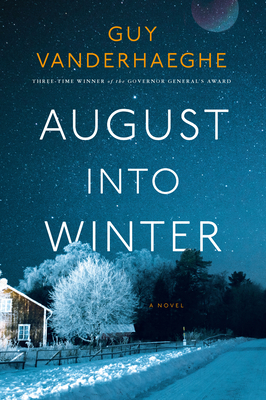 Featured title for adults: August Into Winter
The first novel in nearly a decade from the three-time Governor General's Award-winning author of The Last Crossing, August Into Winter is an epic story of crime and retribution, of war and its long shadow, and of the redemptive possibilities of love. Guy Vanderhaeghe, writing at the height of his celebrated powers, has crafted a tale of unrelenting suspense against a backdrop of great moral searching and depth. His is a canvas of lavish, indelible detail: of character, of landscape, of history - in all their searing beauty but all their ugliness, too.
Vanderhaeghe does not shrink from the corruption, cruelty, and treachery that pervade the world. Yet even in his clear-eyed depiction of evil - a depiction that frequently and delightfully turns darkly comic - he will not deny the possibility of love, of light. With August Into Winter, Guy Vanderhaeghe has given us a masterfully told, masterfully timed story for our own troubled hearts.
Read August Into Winter: A Novel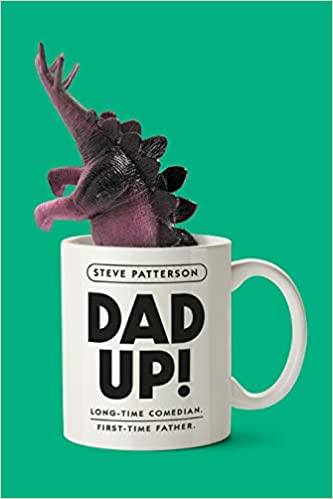 Top five books
Most popular with our readers this month:
Dad Up!: Long-Time Comedian. First-Time Father. by Steve Patterson Humour
Willie: The Game-Changing Story of the NHL's First Black Player by Michael McKinley Hockey
The Bookseller of Florence by Ross King Literature biography
The four winds: A novel by Kristin Hannah Bestsellers (fiction)
Massacre pond: Mike bowditch mystery series, book 4 (Mike Bowditch Mystery) by Paul Doiron Suspense and thrillers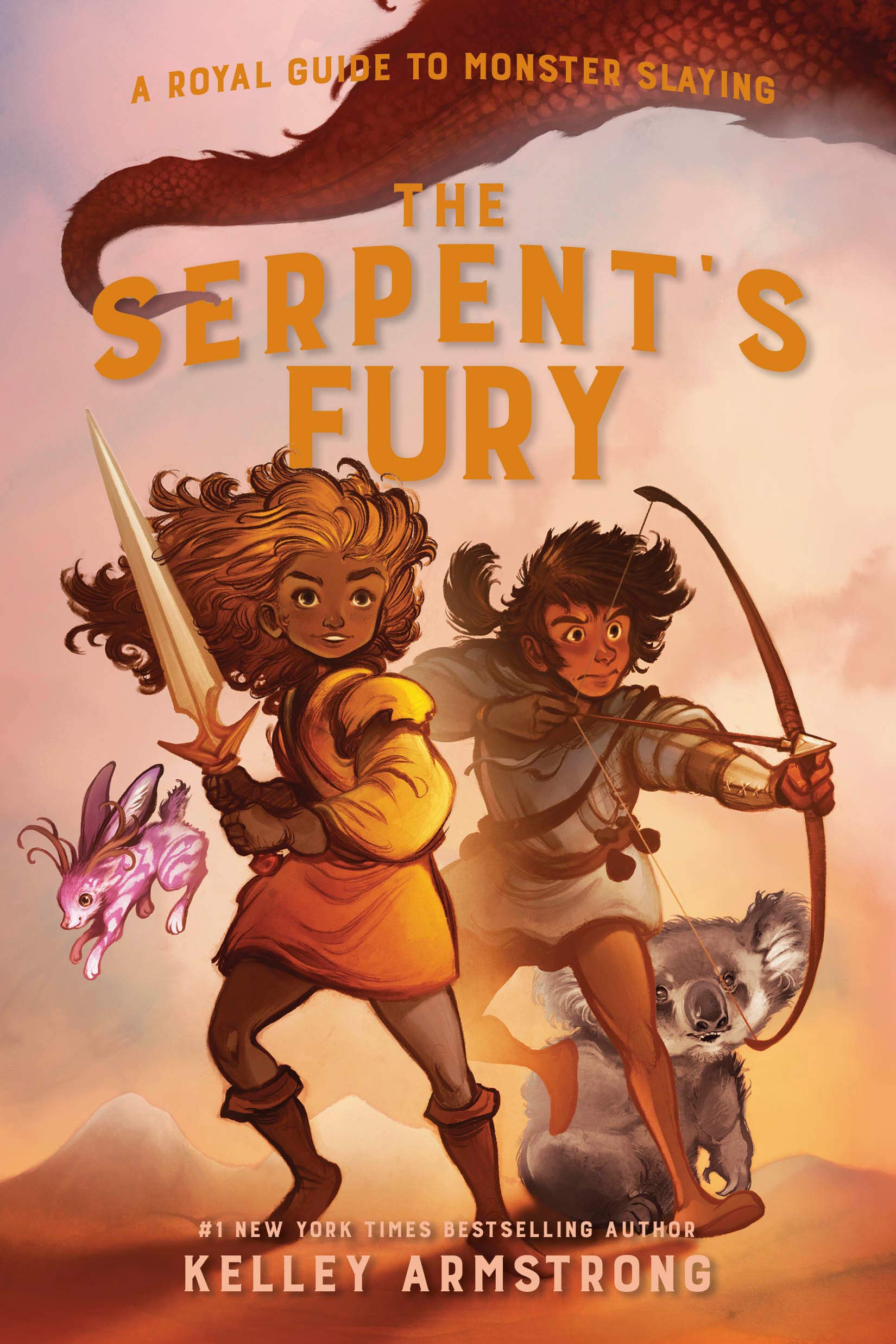 Featured title for kids: The Serpent's Fury: Royal Guide to Monster Slaying, Book 3
Rowan faces her most dangerous monster-slaying challenge yet, confronting what could be the most infamous monster of all, in the  third book in this fantastical series by New York Times bestselling author, Kelley Armstrong. After the events of The Gryphon's Lair, Rowan, along with her friends, her brother and an entourage of monstrous companions, makes her way back to the Dunnian Woods to deal with the pack of dropbears the group trapped in an abandoned cabin after a vicious attack.
The dropbears are just one of a number of rare monster species acting erratically in Tamarel. After a swarm of colocolos nearly tramples the group, Rowan becomes convinced that someone (or something) is driving these monsters out of their natural habitats. But nothing can prepare the Royal Monster Hunter for the truth of the matter: monsters even bigger and deadlier than gryphons have returned to the world, and their nest-building, as well as the actions of the humans trying to drive them out, has upset the balance of nature in Tamarel.
Read The Serpent's Fury: Royal Guide to Monster Slaying, Book 3 and enjoy the first two books in the series, The Royal Guide to Monster Slaying and the Gryphon's Lair.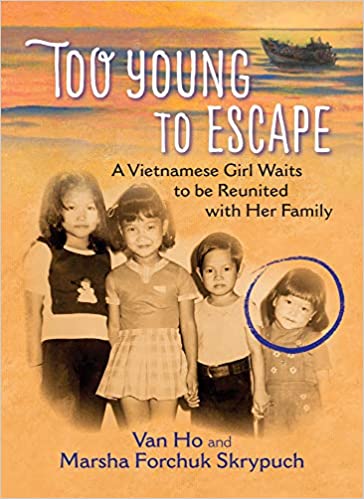 Top five for kids
Most popular with kids this month:
Fatty legs: a true story by Christy Jordan-Fenton
The wind in the willows by Kenneth Grahame
Anne of Avonlea: Anne of Green Gables Series, Book 2 (Anne of Green Gables) by L. M. Montgomery
Brother Ray: Ray Charles' own story by Ray Charles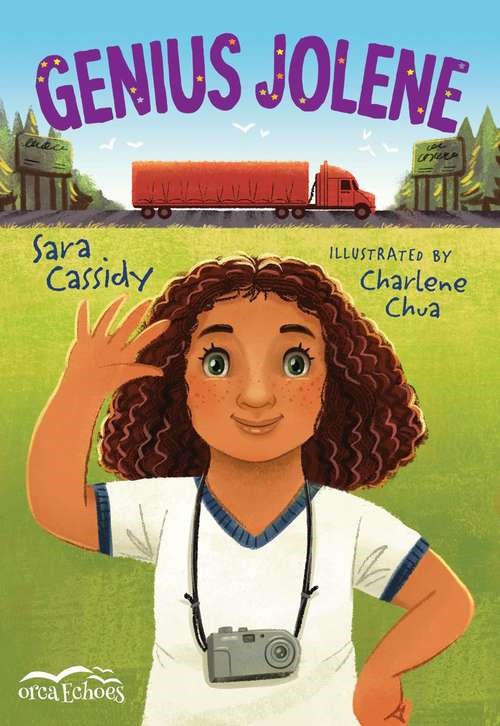 Congratulations to these award winning books for children and young adults!
The  BC & Yukon Book Prizes celebrate outstanding writers and publishers in British Columbia and this year awarded the Sheila A. Egoff Children's Literature Prize to Genius Jolene by Sara Cassidy, illustrated by Charlene Chua. A CELA favourite, Grandmother School written by Rina Singh, and illustrated by Ellen Rooney received the Christie Harris Illustrated Children's Literature Prize.
And the First Nations Community Reads selected It's a Mitig! a beautiful children's book that combines Anishnaabemowin and English in a creative rhyming form as their pick for this year's children's book. Children can learn some new words like amik (beaver) and gaag (porcupine) as they travel through the forest.  Bridget wrote this special book especially for families learning the language together and reconnecting with their culture.
Find these and more award winning titles on our Kids and Teens Award page.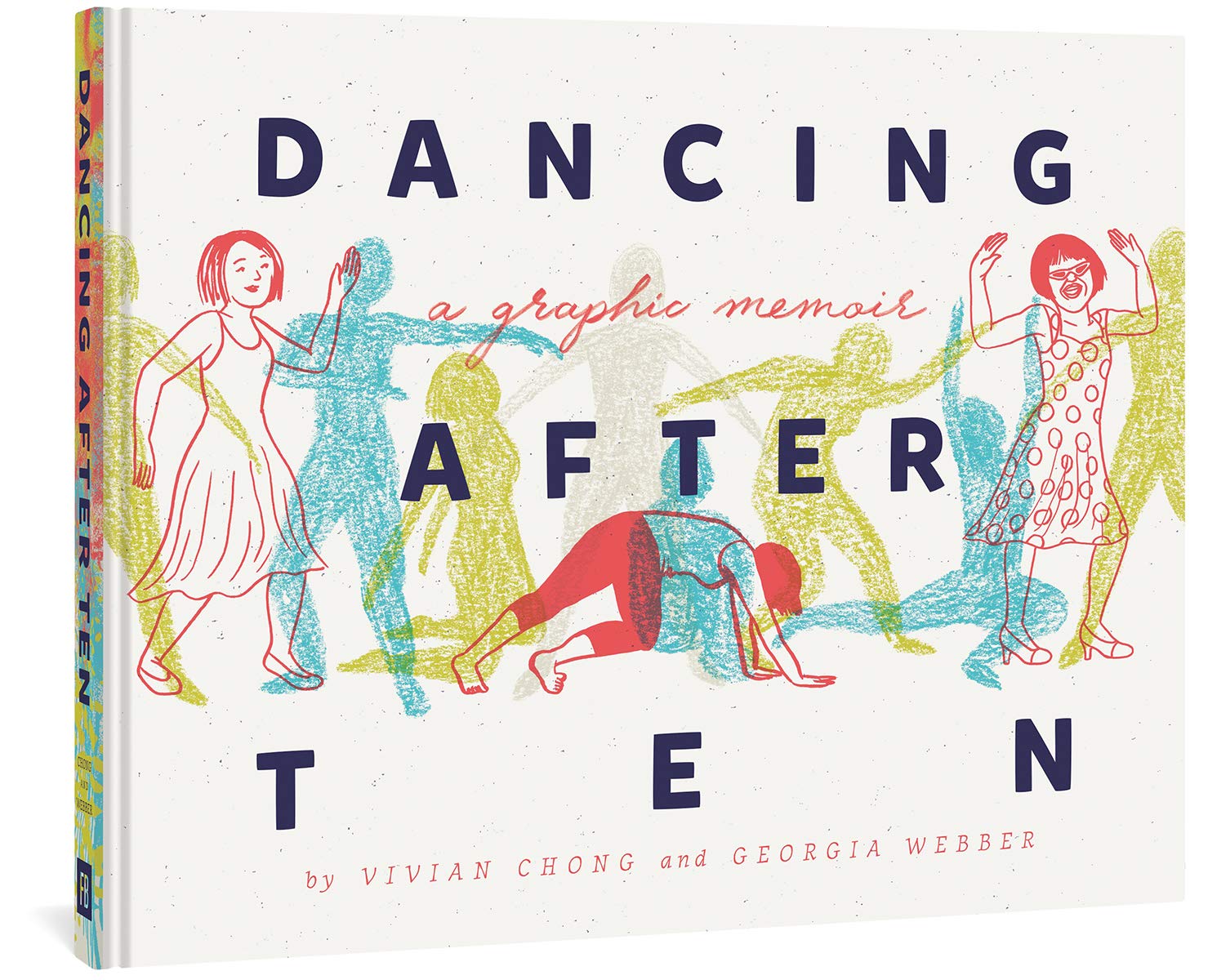 Top five for teens
Most popular with teens this month:
Webinars
Are there topics related to accessibility that you would like to see included in our webinars? We regularly update our content and always appreciate hearing ideas from library staff. Send your suggestions to members@celalibrary.ca.
Orientation webinar
An overview of CELA service, including collections offered, eligibility, how to order DAISY audio books or other alternative format books for your library, patron registration, and promotional ideas.
Frontline staff webinar
This webinar will provide an introduction to CELA services for your colleagues who need to understand the basics about your CELA service so they can direct patrons appropriately.
Educator Access Program webinar
This webinar will introduce the CELA Educator Access program which allows public libraries to offer educators at the elementary, secondary and post-secondary levels in their community access to CELA services on behalf of students with print disabilities. This webinar is for both educators and public library staff.
Accessible Publishing in Canada
This webinar will provide an overview of the state of accessible publishing in Canada. The session will cover the history, international context, and the current federal funding to support creating accessible books in commercial formats within the Canadian publishing industry, and how this relates to CELA services. The session will introduce participants to the importance of 'born-accessible' and how it directly affects access to books in the formats of choice, content and the various initiatives underway in Canada to support this concept.
CELA and EasyReader – Get Started using CELA's Accessible Reading Collection and Dolphin's FREE Talking Book App for People with Print Disabilities
Dolphin and CELA are excited to offer CELA patrons a FREE training opportunity that will show you how to seamlessly deliver CELA books to iOS and Android devices. You will learn how to get Dolphin's free app, EasyReader, how to load books from CELA and how to customize reading preferences. We'll even provide a "cheat-sheet," copies of session slides and a recording of the webinar to refer to and to share with colleagues or friends afterward. Get reading today with CELA and EasyReader!
CELA website will undergo scheduled maintenance. 
On October 6 from 8 pm ET to 7:30 am ET on October 7, the CELA website will undergo scheduled maintenance. During that time some elements of our website, including our registration form, may not be available. Our catalogue will be available for searches but the delivery of ZIP books for download and Direct to Player titles will be unavailable. Any books requested while the site is undergoing maintenance will be available after 7:30 am ET on October 7. We apologize for the incovenience. 
Stay connected!
Visit CELA's social media, including Twitter, Facebook and our blog, for more news about what's happening in the world of accessible literature.