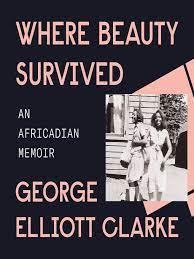 Yesterday, CELA added its 1 millionth book to our collection.  We are excited to recognize the two books which moved us past the million book mark. Congratulations to authors George Elliott Clarke who wrote Where Beauty Survived: An Africadian Memoir  and  Paul Serge Forest who wrote Tout est ori!
This incredible milestone would not have been possible without the support of our member libraries, our partners in accessibility, our funders, our production partners, the publishers and authors who support our work, the awards programs we work with who help us supply and promote accessible books, and of course our users.
We are deeply grateful for all of the support we have received. In a world where many people with print disabilities have so little access or choice in reading materials, a million books represents a wealth of choices. But with only 5-7% if reading materials available in accessible formats, we're also aware of the work still ahead of all of us to ensure an equitable reading landscape is fully integrated into our culture, our schools and libraries, and our publishing industry.
Today, though, is a day for celebration. We would appreciate it if you could help us spread the word!
Please share this great news with your network, personally and on social media. Help us reach out to people with print disabilities who don't yet know about all the resources available to help them.

Send us a message about why accessible reading matters to you. With your permission we will share with our networks and use your statements to help us advocate for sustained funding

Educate your friends, family and colleagues about accessible reading. We've launched a new series of short videos about accessible books, our collection and our services which are perfect for sharing.

If you work with an organization which shares information about CELA on its website, please update information on your website to reflect this milestone.

If you are a CELA user, or love and support one, consider letting your local public library, and your local elected officials know just how important this service is to you.
Thank you and Happy Reading! 
15335