Overview
Wherever you live in Canada you can stay current with regional, national and international newspapers in English and French, available on the day of publication.
With text only, stripped of advertisements and organized in similar sections to the print edition, each paper is designed to get you quickly to the content that counts without distractions.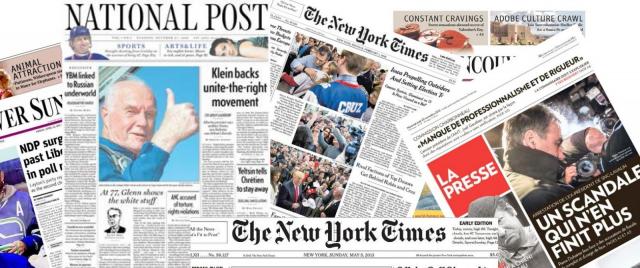 Tips for Reading Newspapers
The papers work in any web browser on a computer, tablet or smartphone while connected to the Internet. Using technology such as a screen reader, magnification, learning enhancement software or a braille display you can easily adapt the format of the text further to meet your needs.
If when using a screen reader, a link does not activate when pressing enter while focused on it, open the links list (for JAWS use Jaws-key +F7) and activate it from within this list.
To learn how to read a newspaper, follow our step-by-step Newspapers tutorial.
Questions about the newspapers? Visit the Newspapers FAQ.