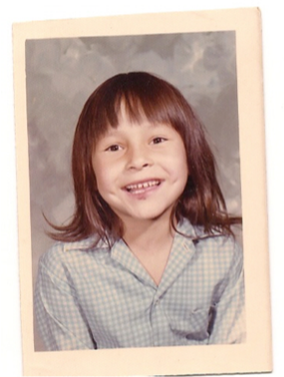 For years Phyllis Webstad had never told her story to anyone. And then in 2013, while brainstorming with a friend over coffee about an upcoming speech at a residential school commemoration ceremony, Phyllis thought about her first day in residential school and her special orange shirt.   
Less than a decade later, Phyllis has published 4 books with her most recent, Beyond the Orange Shirt Story released this month. She is the Executive Director of the Orange Shirt Society, an organization dedicated to supporting the concept of Every Child Matters and expanding awareness of the impacts of Indian Residential Schools on individuals, families and communities. In the past few years, Phyllis's story and her orange shirt have become immediately recognizable symbols of the impact of residential schools. School children across Canada have heard her story and participated in Orange Shirt Day since its inception in 2013. Earlier this year, the Government of Canada designated September 30, Phyllis's Orange Shirt Day, as the National Day for Truth and Reconciliation, a dedicated opportunity for education and reflection.  
Phyllis's story is an excellent example about the power of stories to educate, inspire compassion, and to shift our perspectives. We are honoured to offer her books in our collection in both French and English. In support of Orange Shirt Day on September 30, and as part of our commitment to deepening our own understanding and knowledge of Indigenous issues, the CELA team will be reflecting on the day by taking part in various sessions offered by the National Centre on Truth and Reconciliation, and then discussing our learnings together. 
We'd like to congratulate Phyllis Webstad on her latest book. We are grateful for her ongoing work and look forward to adding Beyond the Orange Shirt Story to our collection as soon as we are able.  We are also pleased that her book Orange Shirt Day September 30, which is a resource for schools and educators, has been named this year's First Nations Community Reads selection. If you are interested in reading more about residential schools please see our previous blog post for a list of titles in our collection. We have recently updated the post to include additional titles and will continue to add new books as they become available. 

 
15335