Overview
My account provides access to information about your holds, available downloads and magazine subscriptions with CELA. In My account, you can perform a variety of tasks, such as accessing the books you have requested for download, managing holds, reviewing your history and seeing what is on your Direct to Player bookshelf.
Learn more: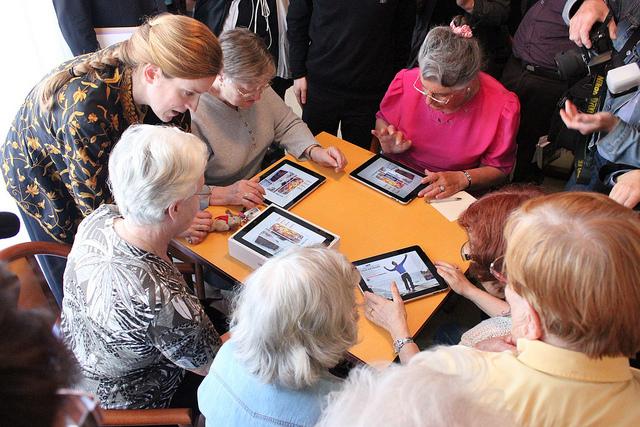 Available ZIPs to download
On the Available ZIPs to download page, you will find books and magazines you have requested in any downloadable .zip format, including DAISY .zip and .brf. Items will be available as soon as the files are ready for you and will remain in your requests list for 3 days.
To download the book or magazine, select the link associated with the item you wish to download.
Direct to Player bookshelf
On the Direct to Player bookshelf page, books and magazines are listed separately, and each has their own search bar.
To search for books:
Enter the author's name, or words from the title of the book into the books search bar found above the list of books, and select Search.
To search for magazines:
Enter words from the name of the magazine into the magazine search bar found above the list of magazines, and select Search.
Books and magazines can be deleted from your Direct to Player Bookshelf by simply checking the box beside each title you would like to delete, and using the delete books or delete magazines buttons found below the list of titles.
If you should delete a book or magazine in error you can request it again by searching our collection and adding it to your bookshelf. Please note that books or magazines deleted from the Direct to Player Bookshelf will remain on your account history which can be accessed through My Account. It's important to know that deleting books or magazines from the Direct to Player Bookshelf will not delete them from your player. You will need to do that directly from your device.
Holds
On the Holds page, you will find a list of items you have requested on CD, embossed braille, or Direct to Player but which haven't been sent to you yet. By default, the holds are sorted by position in your holds queue. For example: 1 of 25. You can also cancel a hold.
To cancel a hold:
Select My account in the navigation area.
The My account page will appear.
Select the Holds link.
A list of your holds will display.
Find the title you would like to cancel in the list. If you moved the item to the top of your holds list, it should be the first one. In this example, we will use Heart matters by Adrienne Clarkson.
To cancel your hold on Heart matters, select the checkbox next to Heart matters.
Select the Cancel selected holds button. The button is accessible at the top and bottom of your holds list.
A pop up box will display, asking if you're sure you want to cancel this hold.
Select the OK button to cancel the hold.
Tip: If you use a screen reader, every title is a heading. Use the H key to move from title to title quickly.
For more information about managing holds, see our tutorial on getting physical items.
Changing your password
To change your password on celalibrary.ca:
Select the Log in link in the navigation area.
The Log in page appears.
Select the Reset my password tab.
The Reset my password page appears.
Enter your username or email address and then select Submit.
Password reset instructions will be sent to your registered email address.
History
Items will appear in the My history section as soon as they have been processed for you. Digital items will appear in My history as soon as they are ready for download or when they appear on your Direct to Player bookshelves. CDs and embossed braille items will appear in your history when they have been produced and are ready to be mailed.
For items borrowed since CELA moved to the new platform in March 2019, My history will include a link to the title's full record, as well as format, collection and date issued. Historical records for materials borrowed from our previous system will include the title, format and date issued, but no link to the record.
You can sort titles alphabetically and by date issued.
Magazine subscriptions
You can now easily subscribe to magazines on celalibrary.ca. CELA offers over 150 magazines in DAISY text and DAISY audio formats, available within a day of publication.
DAISY text and audio magazine subscriptions are available via Direct to Player. Direct to Player magazines in either text or audio can be read using the Dolphin EasyReader app for iOS or Android, or any internet-enabled DAISY player.
To learn more about adding or removing a magazine subscription, see How to subscribe to a magazine.
Search preferences
On the Search preferences page, you can select criteria to apply every time you search for books and magazines on celalibrary.ca. You can choose to set your preferences for a variety of criteria, including language, collection, format, document type, reading level, and book covers. For example, if you want to only get search results for books and magazines that are narrated by a human, you can select Human-narrated audio under Format.
Note: Selecting some combination of search preferences may give you no results. For example, if you choose Bookshare and Human-narrated audio, no results will appear because Bookshare only offers synthetic narration.
To set your search preferences:
On the Search preferences page, select the settings you would like to apply to your searches.
Select Save.
Tip: You can turn off your search preferences on an individual search by selecting Do not apply my saved search preferences in the Filter results section.
Book lists developed by CELA for awards programs or promotions will include books in a variety of formats. Your search preferences will not apply to these lists.
Proof of disability for access to Bookshare collection
Written proof of disability is required for access to the Bookshare collection. If you choose not to provide a proof of disability, you will still have access to the CELA collection. For more information, see Proof of Disability.
To complete the Proof of Disability form:
Download the Proof of Disability form.
In the form, fill out the information about yourself. Make sure to save the form.
Have the Proof of Disability section of the form filled in and signed by a qualified certifying professional (previously known as a competent authority) in the field of disabilities services, education, medicine or psychology. You can email the form by attaching it to an email.
After the Proof of Disability section has been completed and signed by a professional, upload the form on the My Account section of the CELA website.
CELA will confirm with you when the form is processed.
Note: For access to the Bookshare collection through CELA, you first need to complete the CELA registration process, if you have not already done so.