Overview
CELA is a national non-profit organization established by Canadian public libraries to serve people with print disabilities and to champion the fundamental right of Canadians with print disabilities to access media and reading materials in the format of their choice, including audio, braille, e-text and descriptive video.
Who does CELA serve?
CELA provides services to public libraries to support their patrons with print disabilities. Patrons of all ages will find materials to meet their needs within the comprehensive collection of books, magazines, newspapers and described videos. Through our Educators Access program, teachers and special education staff can access materials for student educational use. CELA also provides public libraries with support, expertise and training on accessibility.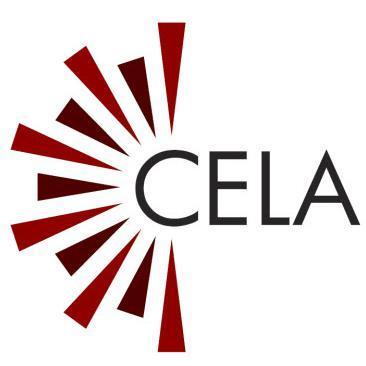 What is a print disability?
Print disabilities can be the result of low vision or blindness, a reading disability such as dyslexia, or a physical disability such as Multiple Sclerosis which makes holding and reading conventional books a challenge.
What materials are available in the CELA collection?
The CELA collection is similar in scope to a public library with a full range of subjects and genres to reach all ages. Through the CELA collection and an agreement with Bookshare, CELA member libraries can offer free access to more than 1 million professionally produced titles, with materials in both French and English. The collection includes special focus on Canadian titles, and First Nations literature. Patrons can also access a wide selection of magazines and 45 national, international and regional newspapers updated daily in accessible formats. An agreement between CELA and the Bibliothèque et Archives nationales du Québec (BAnQ) ensures access to the complete English-language collection for residents of Québec and reciprocal access to the BAnQ French-language collection for Canadians outside Québec.
What formats are offered through your collection?
The CELA collection includes audio, braille, and accessible e-text, delivered in both physically and digitally, depending on the user's preference.
How are titles acquired or produced?
CELA works with a variety of suppliers including major audio publishers and international alternate format producers to obtain materials. We also partner with CNIB who produces materials in braille, e-text and audio formats for our collection. All CELA materials are professionally produced to provide a quality experience for patrons.
Who can access CELA collections?
Anyone living in Canada and who has a learning, visual, or physical disability can access the CELA collections. Some services such as physical materials and access to the Bookshare collection are available to patrons of CELA member libraries.  
How do public libraries deliver CELA services to their customers?
Eligible patrons must have a library card. If the patron is new to the library, we encourage library staff to make them aware of all the library's accessible services, including CELA. To sign up for CELA, they can either seek assistance from staff at their local public library or complete the self-registration form on the CELA website.
Is there a fee for library patrons to access CELA services?
For library patrons, the service is free with their library card.
How do our patrons with print disabilities get their books?
Patrons can receive books in several ways. Our Direct-to-Player service allows for easy downloading of titles to apps available on IOS and Android devices and internet-enabled DAISY reading devices. Titles are available for download from the website as well. CELA also offers home-delivery of DAISY narrated audio books and magazines on CDs, embossed braille books and magazines, and printbraille (picture books with transparent braille sheet overlays on each page).
What level of support do you provide our patrons?
CELA allows patrons to build a reading profile of favourite subjects and genres for automatic delivery. Staff are available to help patrons build their profile or simply assist in selecting titles. We also provide technical support for patrons experiencing difficulty through our Helpline.
How do staff at the branch level know if patrons qualify to use CELA services?
CELA has a self-declaration policy that does not require certification by a medical professional. If a patron identifies themselves as someone with a print disability they are able to access the CELA materials. In order to access Bookshare's catalogue, patrons must supply proof of disability which includes an original signature from a Certifying Professional. More information is available on the Proof of disability page.
What services do you offer educators in my community?
CELA provide access for educators in your community serving students with print disabilities at the elementary, secondary and post-secondary levels.  For more information, see the Educators FAQs page.
What services do you offer my library?
CELA offers a full complement of services to support libraries and patrons. We offer training and support for library staff on CELA services and accessibility topics through:
For collections support we offer:
Direct-to-Player download for libraries choosing to preload reading devices for loan,
a burn-to-CD service that allows libraries to create a title locally for immediate fulfillment of a request,
Interlibrary Loan for physical materials delivered to libraries, and
deposit collections for library shelves and local-library home delivery service.
CELA also offers marketing and promotional material and support for community outreach and direct member support through our Helpline.
What is a deposit collection?
A deposit collection is a long term loan of DAISY books on CD in French or English. Titles are automatically selected based on subject, language and age preferences and are refreshed with new titles on a 6 or 12-month schedule. DAISY books on CD are shipped free of charge to libraries and each library packages CDs to suit local circulation requirements using templates provided. When your library no longer requires certain deposit titles for your collection, please return the items to CELA for check-in and recycling. All shipping is free. For more information, see the Deposit collections page.
How many items are in a Deposit Collection?
The number of titles is based on the size of your library system.
Small library systems serving populations of less than 100,000 receive 100 titles
Medium library systems serving populations of 100,000-250,000 receive 250 titles
Large library systems serving populations of 250,000+ receive 500 titles.
What if a client requests a title at the branch that is not in our deposit collection?
Depending on the format required, libraries may be able to fulfill the request using our Burn to CD service which allows libraries to burn a title locally for immediate fulfillment of a request for DAISY CD.
How is CELA funded?
CELA is supported by the provinces of Ontario, New Brunswick, Prince Edward Island, Nova Scotia, Newfoundland and Labrador, Alberta, Manitoba, Saskatchewan and Yukon and Northwest Territories, and by members libraries of the Canadian Urban Libraries Council (CULC). We also have an in-kind service agreement with the Bibliothèque et Archives nationales du Québec (BAnQ) for the provision of French materials. We serve 90% of the Canadian population though our member libraries.
How is CELA governed?
CELA is a public library membership organization. It is governed by a Board made up of public library representatives from across Canada, with various Board committees and a consumer advisory group. For more information, see the About Us page.
Can public libraries have a say in CELA?
Absolutely! CELA is a non-profit organization created and run by public libraries for public libraries. We welcome input into CELA operations and services in multiple ways. Contact us 1-855-655-2273 or email us at members@celalibrary.ca.