Webinars for library staff
Our webinars are designed to meet the training needs of public library services at all levels.  Whether you are new to learning about CELA and accessible library services, or wish to enhance your current knowledge, you can choose to attend individual webinars, or follow one of our learning paths. Our webinars are recorded and you may find a full list of our webinar recordings to watch at any time. 
We offer additional webinars for our patrons on our Webinars for You page. Library staff are welcome to register.
To register for a training session, select the link with the webinar date and time and complete the registration form. (You will need to adjust the times for your region - all times given on the website are in Eastern Time).
Choose the learning path that fits into your schedule: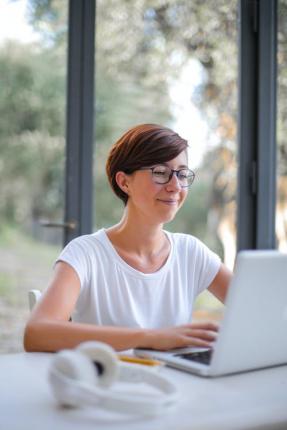 General learning path
This learning path provides frontline staff with the basics of CELA services including eligibility requirements, registering patrons with print disabilities, ordering books and offering CELA to your patrons.  This path consists of two webinars:
Total time: 2 hours
Supporting videos:
Comprehensive learning path
This learning path provides a comprehensive learning framework for staff who coordinate CELA and your library's accessible services.  Library staff will gain a full understanding of eligibility requirements, registration, how to access books through ILL or DAISY CDs in a deposit collection, accessible formats and reading technologies and community outreach. This path consists of four webinars:
Total time: 4 hours
Supporting videos: 
Webinar certificates: Webinar completion certificates available for participants on request by emailing members@celalibrary.ca
You will need a computer with a broadband internet connection and speakers: System requirements
If you experience problems connecting to the webinar, please contact CELA Member Services at members@celalibrary.ca.