FAQs - Member services
Access and eligibility
Who may sign up for CELA service?
People who have a print disability and have a valid public library card at a CELA member library are welcome to sign up for CELA service. For more information on print disabilities, visit What is a print disability?
Do patrons need to get a public library card before they can sign up for CELA service?
Yes, people signing up for CELA must provide a public library card number for a CELA member library.
Our library has a DAISY deposit collection. Do people need to be registered for CELA in order to use the DAISY deposit collection?
Registering for CELA service gives your patrons with print disabilities direct access to the CELA collection (either physical formats mailed to their home or online access). Eligible patrons may still borrow DAISY books from your deposit collection without registering for CELA.
Could someone in a non-CELA library get a public library card at a member library and then be registered for CELA service?
Patrons may only register for CELA at Member Libraries. Some regions have single card access for different libraries within the same area, however, they may only sign up for CELA at libraries who are members and should be residents of the area served by that library.
Can people without print disabilities access the CELA collection?
No, our materials can only be accessed by someone with a print disability as defined in Canadian copyright law. Access must be restricted to people with print disabilities because the copyright law allows CELA to reproduce published materials in alternative formats for the exclusive use of people with print disabilities.
Can a child sign up themselves or is there an age restriction?
We welcome registrations from people of all ages. For children, we suggest the parent or guardian complete the Access Designate part of the registration form so that the parent or guardian may manage the child's CELA service. Adults and children may also self-register at signup.celalibrary.ca.
More information about access and eligibility:
Registering patrons for CELA
I've tried entering my ILL number and password many times but I can't log in to register a patron. What am I doing wrong?
Make sure you're on the CELA patron registration site. Go to https://registration.celalibrary.ca or use the Registration link at the top of every page on celalibrary.ca. Under the heading "For libraries", select the "Register your eligible patrons for CELA services" link.
If you continue to have difficulty logging in, call CELA Member Services at 1-855-655-2273 or email members@celalibrary.ca
I'm having trouble using the registration form. What should I do?
Please contact CELA Member Services at 1-855-655-2273 or email members@celalibrary.ca so we can help you through the form
Can different staff from the same library system log into the CELA registration site at the same time?
Yes, you can register multiple patrons at the same time using the same ILL account and password.
If we have to stop partway through a registration, will it save what is entered so far?
Registration forms are saved as you go along. If you leave a partially filled-in form, you will find it listed by library card number on the Patron sign-up page. Once submitted, the form disappears from the page.
Once we submit the registration form, what happens?
When you press Submit, a new page appears called the Welcome message. Please print off a copy, email or mail the patron a copy.
Once we receive the registration form:
If the patron has indicated they want an online service, we send their user name and password by email
If the patron wants Direct to Player and DAISY CD service we will send them:

Three popular starter books (a biography, a novel, and a mystery), and an audio magazine CD, and
A welcome message (email or audio) explaining how to order more books online or connect with the CELA Helpline to tell us their book interests so that we can automatically send them new books regularly.
Children and braille readers will be contacted by CELA Helpline staff to set up their service.
When can patrons expect to start receiving books?
A new CELA registration form will be processed and service will begin within 5 business days. If the patron chose to have material delivered by mail, it may take up to 2 weeks to receive materials.
How can a patron update their CELA service, such as provide a new address or update reading preferences?
Patrons may change their book selections, add a new format or update personal information anytime by contacting help@celalibrary.ca or calling 1-855-655-2273.
Could our library get access to a patron's CELA checkout history so we don't give them the same titles from our own collection?
If the patron wishes, library staff may act as a 'designate' for the patron, order materials and track their history. Otherwise, the patron is responsible for letting you know which titles they have already received.
How does self-registration work?
People with a valid public library card at a member library and a print disability may self-register for CELA at signup.celalibrary.ca. The form asks the same questions as the form used at libraries.
More information about CELA registrations:
Service delivery and collection
What delivery options are available to patrons using CELA service?  
Books and magazines from CELA are delivered to a patron's home or directly to their DAISY player or mobile device (Direct to Player).
Patrons may also download books from the CELA website.
How are the books sent to patrons? How do they return them?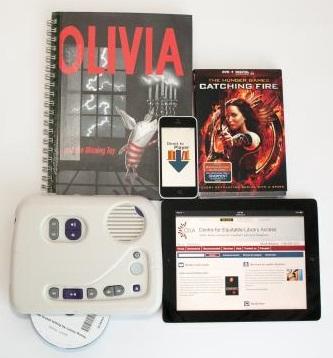 DAISY CDs: Each book is sent as an individual CD in a yellow paper envelope with the patron's name and address showing through the plastic window on the envelope.

To return CDs to the library, flip the CD over so that the silver side with the tactile ridge shows through the plastic window. Canada Post will return it to CELA using the return address on the back of the mailer.

Audio magazines on CD: They do not need to be returned.
Braille books: Braille books are sent in bags, with a paper address card with your name and address on one side, and the CELA return address on the other.
To return a braille books, place it back in its bag, flip the address card over so that the hole in the card is on the lower right corner, and put the bag back in the mail (post free).
Direct to Player books: Direct to Player books are returned using the delete function on the player or app.
See instructions for the device for details or call CELA Helpline for assistance at 1-855-655-2273.

How many items (books or magazines) can a patron have at one time?
A patron can have up to 12 printbraille books and 12 Direct to Player books or magazines on their bookshelf at a time. There are no specific limitations on other formats. Overall, they can receive or download 150 titles within a 30 day period.
For all formats, we distribute at a regular rate, e.g. 2 per week; 1 per month.
CELA does not have fines for overdue or damaged items.
Do titles borrowed from the online library expire?
They do not expire. We ask patrons to delete the files from their computer and reading devices after they have finished with them. This is an important part of protecting their right to access.
Is there a DAISY app for mobile devices?
Yes! The free Direct to player app is available through itunes and Google Play. Direct to player. If libraries wish to use it to demonstrate or loan devices to patrons, contact CELA member services so we can create an account for you.
Can you tell me more about your automated selection?
To help patrons use our service independently, our library system can select books automatically based on popular reading genres or authors selected by patrons. Patrons contact CELA Helpline to indicate their reading preferences, and these preferences are then used to select and send books out on a regular basis. The system tracks the patron's history so they receive each title only once.
What books do you have for babies and toddlers?
Our collection includes board books with braille, tactile books like those in the Touch and Feel series, or, books with raised images and braille designed especially for blind and partially-sighted children, and audio books. To find specific titles, use the Alphabet, number and picture books category or the New Titles page.
More information about service delivery and collections:

More information about service delivery and collections for libraries:
Promotions
Should we change the information and links on our website from CNIB Library to CELA?
Yes.  For suggested content about CELA for your website, visit our CELA promotions kit page.
How do we order CELA bookmarks and posters?
Contact members@celalibrary.ca and please tell us how many bookmarks and posters you need, including how many in English and/or French. We will ship them at no cost to you.
I would like to make a presentation to our board or staff meeting about CELA. Do you have any prepared material that I could use?
Yes, we have a customizable powerpoint presentation for libraries to use when talking to staff (or Board members) about CELA. Visit the CELA promotions kit page to download the Powerpoint presentation.
How can I promote CELA's Educator Access program to our local schools?
You may promote the program by ordering a package of Educator Access flyers and using our social media and newsletter template. To order flyers, send an email to members@celalibrary.ca.
More information about promoting CELA:
Bookshare
How does a patron register for a free Bookshare account?
Patrons may sign-up for Bookshare after they register for CELA. The registration form is available on Bookshare's website (bookshare.org). After completing the initial sign-up form, the patron will be provided with a personalized proof of disability form which must be signed by a competent authority. CNIB clients may submit a copy of their CNIB ID card as proof of disability.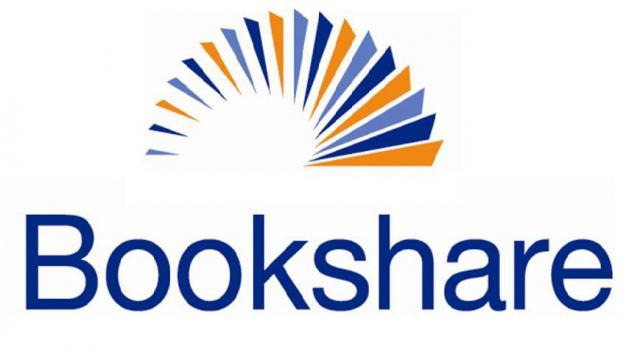 Can a library access Bookshare to learn how patrons use it?
Patrons need to be an eligible user with a print disability to download books from Bookshare. Libraries can use a demo account to view titles that are available to Canadians and download public domain materials so they can try the whole process for themselves. Contact members@celalibrary.ca for the public library demo account information.
Can Bookshare titles be burned to CD?
Yes, Bookshare provides books in MP3 (synthetic speech) which can be burned to CD and played in any MP3 compatible CD player or computer.
Where is the Bookshare catalogue?
www.bookshare.org Sign in with the Canada demo account to see only what's available in Canada. Contact members@celalibrary.ca for the demo account information.
More information about Bookshare: