Overview
We have delivery options that work for everyone, from high tech to home visits. If you want, we can even select books for you, so you never wonder what to read next.
Some member libraries have a collection of our DAISY audio books on CD on-site so you can browse for titles and check them out. You can ask your library to request specific titles for you. The books will come to your library for pick up. If you have difficulty getting to the library, ask if there is a home visiting service.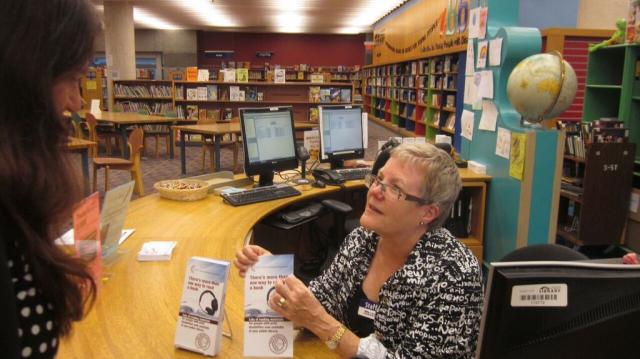 After you register through your public library, you have the option of receiving materials directly from CELA.
Online download
You can read newspapers and download books and magazines in our online digital library. You will receive a username and password if you select this option during registration. You can read on your computer using adaptive technology or on an accessible mobile device such as an iPhone.
Download without computer
If you have a wireless connection and an Internet-enabled DAISY player, or an iOS or Android mobile device, we can send audio books and magazines directly to your player or device. You do not need a computer.
Delivery by mail
We offer delivery of DAISY audio books and magazines on CD, embossed braille, and printbraille (children's picture books with braille added) by mail. There is no charge for mail delivery.
DAISY audio books and printbraille books need to be returned to CELA. To return CDs, simply turn the CD over so the shiny side with the raised ridge in the middle faces the plastic window. To return printbraille books, place them in the cloth bag and flip over the paper mailing card in the pocket.
Magazine CDs and ordinary embossed braille books and magazines do not need to be returned.