Overview
A CELA deposit collection is an easy way for libraries to offer DAISY CDs directly in the library. Deposit collections can enhance your accessible services by:
offering DAISY CD titles in the library for walk-in visitors
supplementing collections for home delivery services or off-site collections in senior residences or care centres
showcasing accessible formats in your community
Request a DAISY CD deposit collection
How deposit collections work
Libraries may request deposit collections of DAISY books on CD in French or English. Titles are automatically selected for deposit collections by subject, language and age preferences and are sent on an annual or semi-annual basis.
Once the account is set up, libraries will receive an email containing their login information. Libraries generally receive titles through automatic selection, but also have the option to place holds on individual titles for all or part of their deposit. To place holds log in to your deposit account at celalibrary.ca and place holds on the desired titles.
For more information or to change your deposit collection profile or preferences, contact us.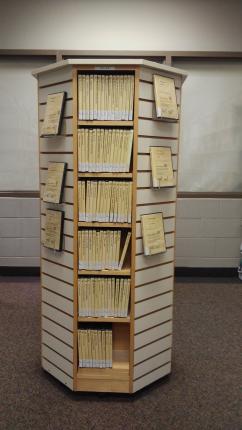 Number of titles sent annually
Small library systems: Population less than 100,000 = 100 titles/year
Medium library systems: Population 100,000-250,000 = 250 titles/year
Large library systems: Population 250,000+ = 500 titles/year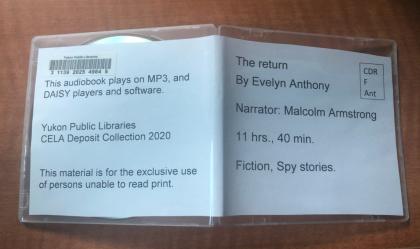 Shipping and refresh cycle
Libraries can expect the first shipment of their deposit collection approximately 3 weeks after submitting their request. Deposit collections are refreshed with new titles on a 6 or 12 month schedule. DAISY books on CD are shipped free of charge to libraries. Individual libraries package CDs to suit local circulation requirements.
Cataloguing
MARC records are normally sent to the library via email at the same time your deposit collection is issued. Many libraries choose to catalogue their deposit collections to make them easily searchable by library patrons. The MARC records will be emailed to the primary email address in your deposit account. If you want to change that email address please contact members@celalibrary.ca
Displaying your DAISY deposit collection
Many libraries find that it is preferable to make the DAISY deposit collection more visible at the library, rather than keeping the CDs in a box or behind the desk. Displaying the collection on shelves in DVD-style cases or other packaging can make it easier for patrons visiting the library to browse the collection and may help to increase your circulation statistics.
Circulation
Circulation of deposit material is restricted to patrons with print disabilities. In accordance with Section 32 of Canada's Copyright Act qualifying print disabilities include visual, physical or learning disabilities that prevent a person from reading print. While users must have a print disability, they do not need to be registered with CELA to borrow from your deposit collection.
It is up to libraries to make decisions regarding the purchase and circulation of accessible technology such as DAISY players.
Note: CDs from CELA no longer include barcodes.
Lost and damaged CDs
CELA will not charge libraries for lost or damaged CDs. Please contact us to request replacement copies.
Statistics
We ask Libraries to track circulation statistics for their deposit collections and submit them to us monthly to assist with reporting to funders. An email reminder is sent to libraries each month.
Return
CDs in the deposit collection are on long-term loan to libraries and remain the property of the CELA. When your library no longer requires certain deposit titles for your collection, please return the items to CELA for check-in and recycling. Indicate "Literature for the Blind Post Free" on packaging to avoid mailing charges. Send to:
Centre for Equitable Library Access
1929 Bayview Ave
Toronto, ON
M4G 3E8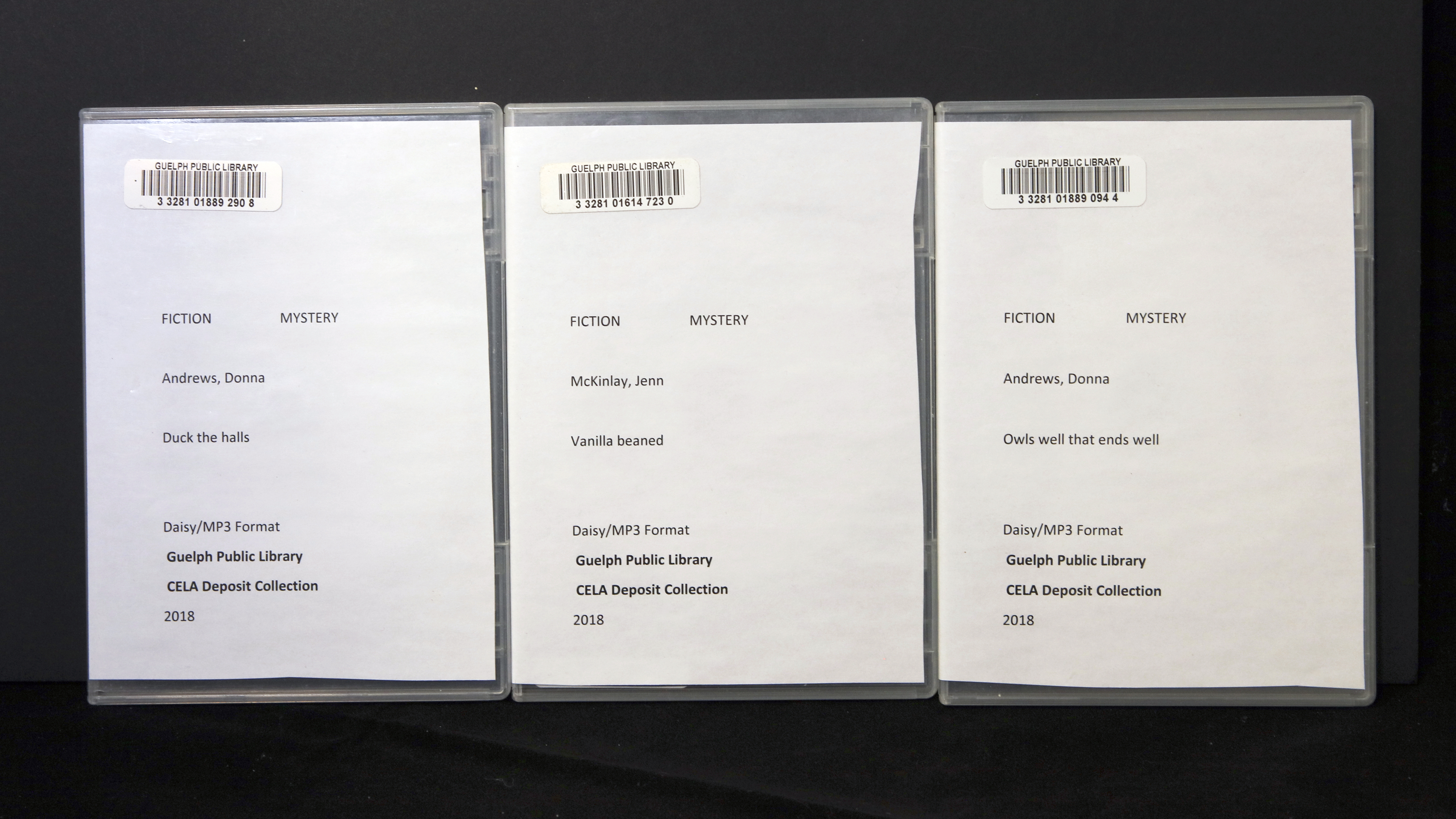 Packaging and promotions
We send CDs in a stack without any packaging so you can choose the storage or packaging option that works for your library.
Many libraries place the CDs in DVD-type cases. We have provided templates for inserts for DVD-type cases below.
CELA offers support for community outreach and promoting your accessible collections and services, including free printed promotional materials, templates and content for social media and websites.
For more information, please contact us.