In this issue
Letter from CELA's Executive Director
Signs of spring are everywhere! Spring seems to bring a renewed energy which is welcomed as we look ahead to a busy season for CELA. 
I am excited about the progress of our Expanded Delivery Options Project. We are nearing the end of the evaluation of the Envoy Connect, a low cost audiobook player, with our pilot participants. We have been receiving lots of valuable feedback from the participants and this will help us shape our plans for offering this option in the future. In addition, we are getting very close to the piloting of our new voice assistant (smart speaker) option. This will begin in April and we are eager to get feedback from the pilot participants. I want to offer my thanks to the dedicated Expanded Delivery Options Team who have done a fabulous job testing the new options and supporting our participants over the past few months. 
In addition, CELA is beginning a strategic plan 'refresh' to chart our path forward until March 2024. We had initially planned to do a fulsome strategic planning process in 2021 to replace our previous strategic plan which had set our goals for 2017-2021. Our plans changed however with the impacts of the pandemic and ongoing uncertainty around our federal funding. The CELA Board felt that it made more sense to do a smaller, more focused 'refresh' that would bridge our current strategic plan for another two years with the intent of doing a full strategic planning process later, for 2024 and beyond. Our modest, more focused process will include small group discussions with our key stakeholders. With that in mind, in April and May, we will be seeking feedback on our strategic priorities from representatives of member libraries and patrons through our committees and user groups. We hope to have the refreshed document finalized by June 2022.
Alongside these large projects, we continue to be busy with the daily work. New books from NLS and other suppliers are continually added to our collection. We've been planning new webinars including one specifically designed for parents featuring stories and fun books in accessible formats for young readers with print disabilities. And we've just rolled out a new short video highlighting our Kids and Teens collections and services. Check out our YouTube channel for this and other videos including one on Accessible Reading in the Digital Age from our Expanded Delivery Options Project Team.
I hope you enjoy this month's newsletter!
Laurie Davidson
CELA Executive Director
Expanded Delivery Options Project Update
As March comes to a close, so does the formal portion of the Expanded Delivery Options Project. Throughout the past six months, the CELA team has worked hard to ensure the success of this pilot. However, success could not have been possible without the support of the CELA members who tested and continue to test our piloted devices. We would like to take this opportunity to thank all those who participated and showed interest in the Expanded Delivery Options Project. 
This month the initial survey for the Envoy Connect pilot was distributed. We have received positive feedback, with close to 60% of respondents saying they would replace their previous method of accessing CELA books with the Envoy Connect. Many respondents cited the compact size and suitability to travel, as well as the sound quality, as distinct benefits of the Envoy Connect.  We will continue to collect and evaluate input from those testing the Envoy Connect throughout April.  
The Humanware DAISY player pilot also wrapped up in March and will culminate in a survey specific to that player. The initial reactions of pilot participants have been that this player is easy to use and they look forward to seeing it again in the future.  
CELA has also been working hard with our partners to have the Google and Amazon smart speaker apps available to pilot participants. We are very excited about the present and future possibilities of this reading option. We look forward to providing additional updates on all aspects of our pilot project in the coming weeks.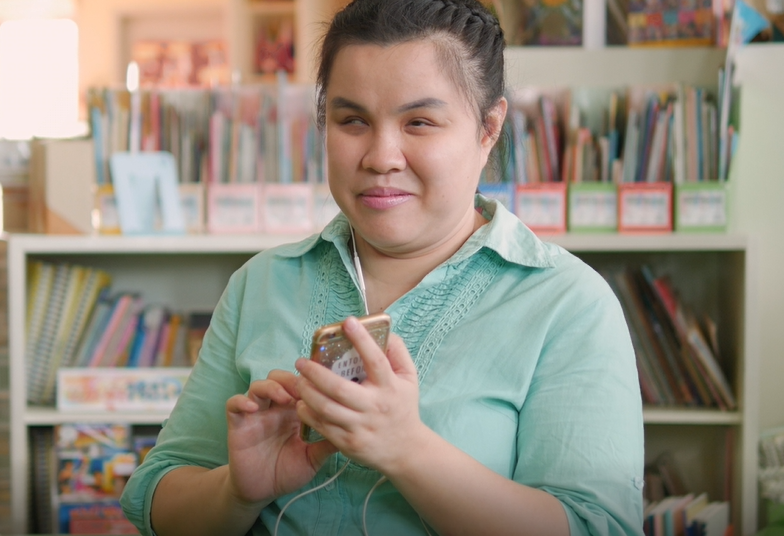 Is Your Public Library Accessible? Study
The experiences of people with disabilities are incredibly valuable in helping libraries understand how they can remove barriers and create an accessible, inclusive, and welcoming space for all. AccessibleLibraries.ca is a collaborative project between NNELS and CELA in partnership with eBOUND and its goal is to support Canadian libraries by offering resources and training on topics related to accessibility. 
AccessibleLibraries.ca is launching a study called "Is Your Public Library Accessible?" to collect the library experiences of people with all types of disabilities. If you have a disability and use your library services, please consider applying to participate in the study. The personal experiences and input gathered in the study will help inform future training resources for libraries across Canada. 
The study will ask the 16-20 selected participants to take part in two virtual focus groups in April/May 2022 and December/January 2023 and provide feedback on 6-10 visits to the library. All components of the study, including the focus groups and surveys, will be accessible and confidential, and they will also be offered in both French and English.
If you're interested, please visit the Accessible Public Library Study page for more information and to sign up to be considered for this study. The deadline to apply is April 18, 2022 at midnight PST.
Check out our blog
Our latest entry is all about jobs and careers! Rachel Breau, our Manager of Member Services, has collected some tips to help you find resources in our collection - whether you are looking for resources to find your first job or to advance your career. She's also included some great recent additions to our collection on the topic like The job closer: Time-saving techniques for acing resumes, interviews, negotiations, and more by Steve Dalton or Develop: 7 practical tools to take charge of your career by Ted Fleming. Check out our blog for even more resources.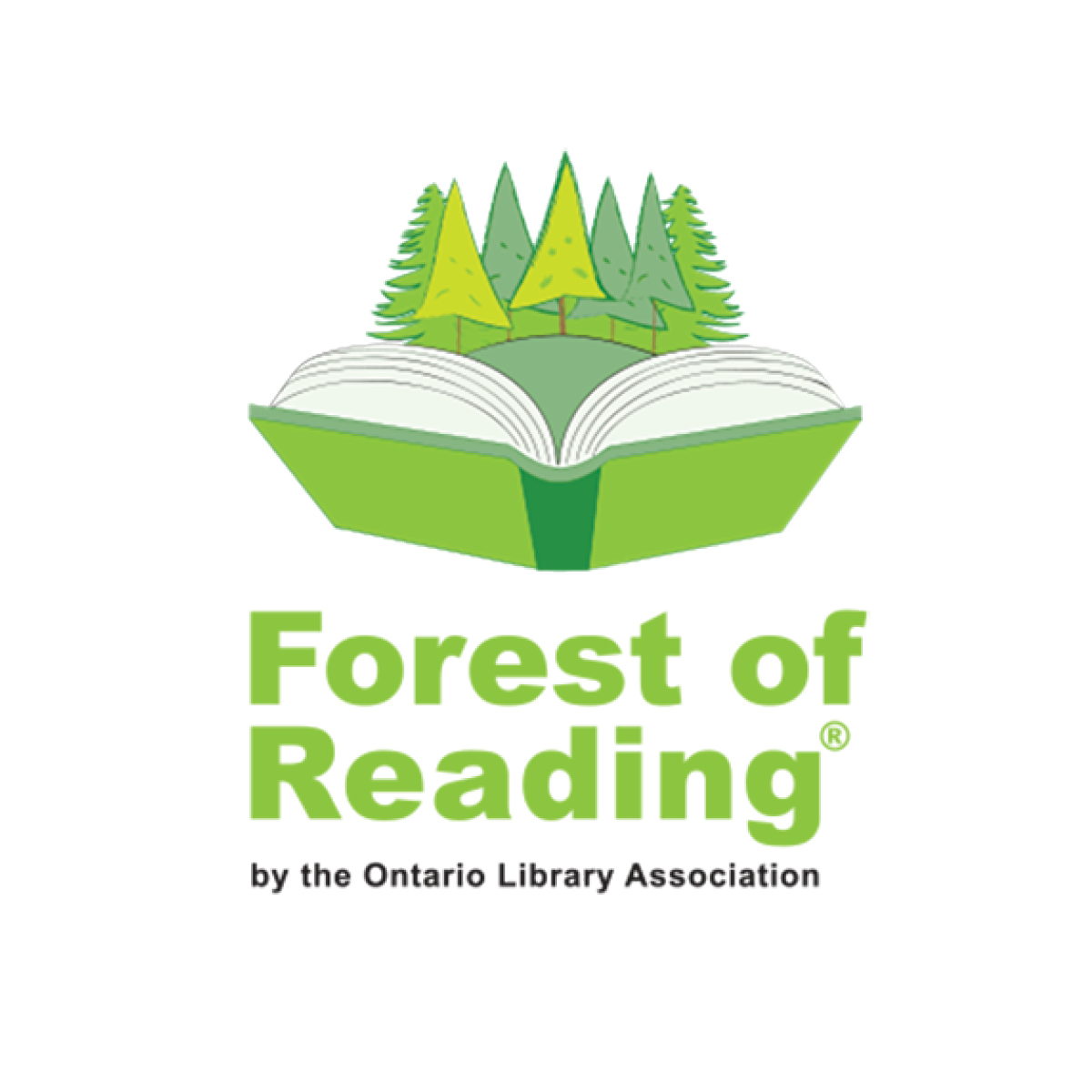 Forest of Reading Books are ready for you
We are pleased to be working with the Forest of Reading program again this year to provide accessible versions of many of the titles selected in the following categories:
Blue Spruce Nominees JK - Grade 2 picture books
Silver Birch Fiction Nominees Grades 3-4 fiction and nonfiction
Silver Birch Express Nominees Grades 5-6 fiction
Yellow Cedar Nominees Grades 4-8 nonfiction
Red Maple Nominees Grades 7-9 fiction
White Pine Nominees Grades 9-12 fiction
Find them on our Forest of Reading page or visit the Forest of Reading website for more information about the program.
The Forest of Reading is Canada's largest recreational reading program! The Forest helps celebrate Canadian books, publishers, authors and illustrators. More than 270,000 readers participate annually from their school and/or public library. All Canadians are invited to participate via their local public library, school library, or individually.
Welcome to new CELA Member Library
We are delighted to announce that Sparwood Public Library from British Columbia has recently signed on to become a CELA member library. People with print disabilities who live in this beautiful BC town are now eligible to access CELA's collection of more than 1 million titles in digital and physical formats. Welcome Sparwood!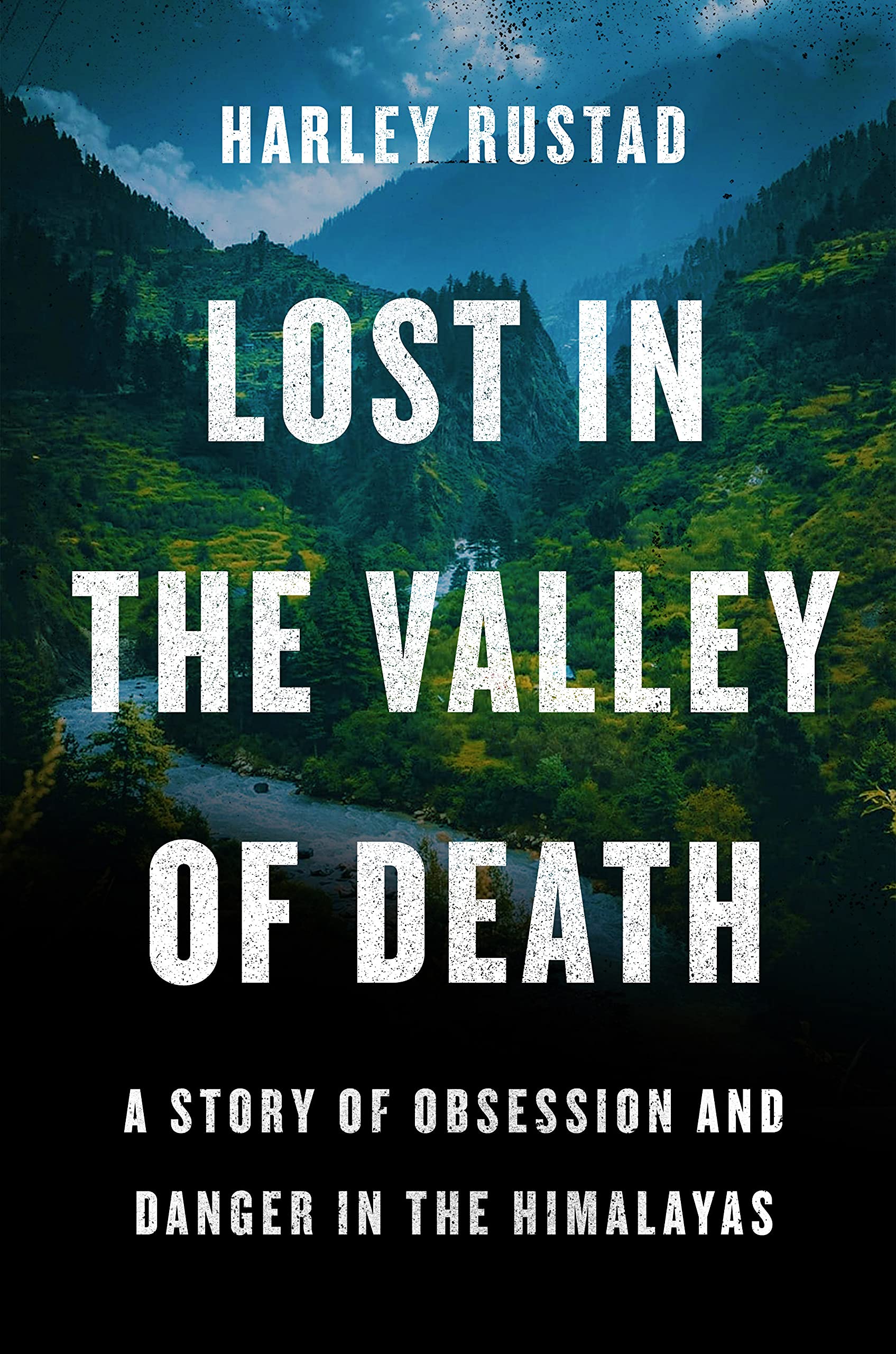 Featured title for adults: Lost in the Valley of Death: A Story of Obsession and Danger in the Himalayas
For centuries, India has enthralled Westerners looking for an exotic getaway, a brief immersion in yoga and meditation, or, in rare cases, a true pilgrimage to find spiritual revelation. Justin Alexander Shetler, an inveterate traveler trained in wilderness survival, was one such seeker. In 2016, he made his way to the Parvati Valley, a remote and rugged corner of the Indian Himalayas steeped in mystical tradition and shrouded in darkness and danger. There he spent weeks studying under the guidance of a sadhu, an Indian holy man, living and meditating in a cave. At the end of August, accompanied by the sadhu, he set off on a spiritual journey to a holy lake - one from which he would never return. Lost in the Valley of Death is about one man's search to find himself, in a country where, for many Westerners, the path to spiritual enlightenment can prove fraught, even treacherous. But it is also a story about all of us and the ways, sometimes extreme, we seek fulfillment in life.
Read Lost in the Valley of Death: A Story of Obsession and Danger in the Himalayas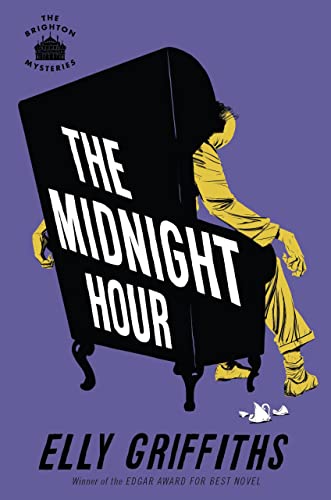 Top five books
Most popular with our readers this month:
The midnight hour (Brighton Mysteries) by Elly Griffiths Women sleuths
State of terror: A novel by Hillary Rodham Clinton, Louise Penny Suspense and thrillers
Out of the Sun: On Race and Storytelling (The CBC Massey Lectures) by Esi Edugyan General non-fiction
Danger in numbers by Heather Graham Romantic suspense
Unprotected by Billy Porter Biography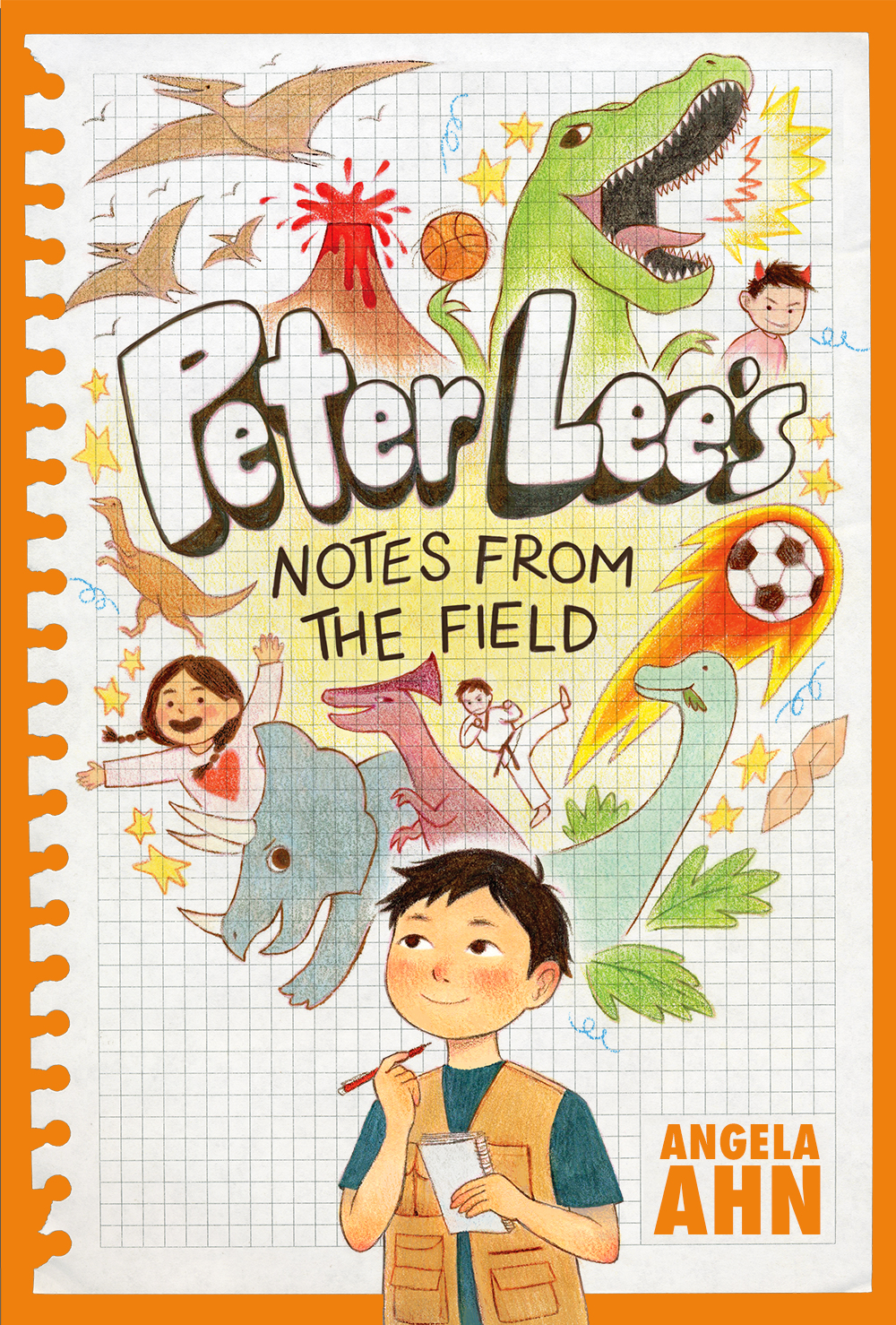 Featured title for kids: Peter Lee's Notes from the Field
Eleven-year-old Peter Lee has one goal in life: to become a paleontologist. But in one summer, that all falls apart. Told in short, accessible journal entries and combining the humor of Timmy Failure with the poignant family dynamics of Lynda Mullaly Hunt, Peter Lee will win readers' hearts. Eleven year-old Peter Lee has one goal in life: to become a paleontologist. Okay, maybe two: to get his genius kid-sister, L.B., to leave him alone. But his summer falls apart when his real-life dinosaur expedition turns out to be a bust, and he watches his dreams go up in a cloud of asthma-inducing dust. Even worse, his grandmother, Hammy, is sick, and no one will talk to Peter or L.B. about it. Perhaps his days as a scientist aren't quite behind him yet. Armed with notebooks and pens, Peter puts his observation and experimental skills to the test to see what he can do for Hammy. If only he can get his sister to be quiet for once - he needs time to sketch out a plan.
Read Peter Lee's Notes from the Field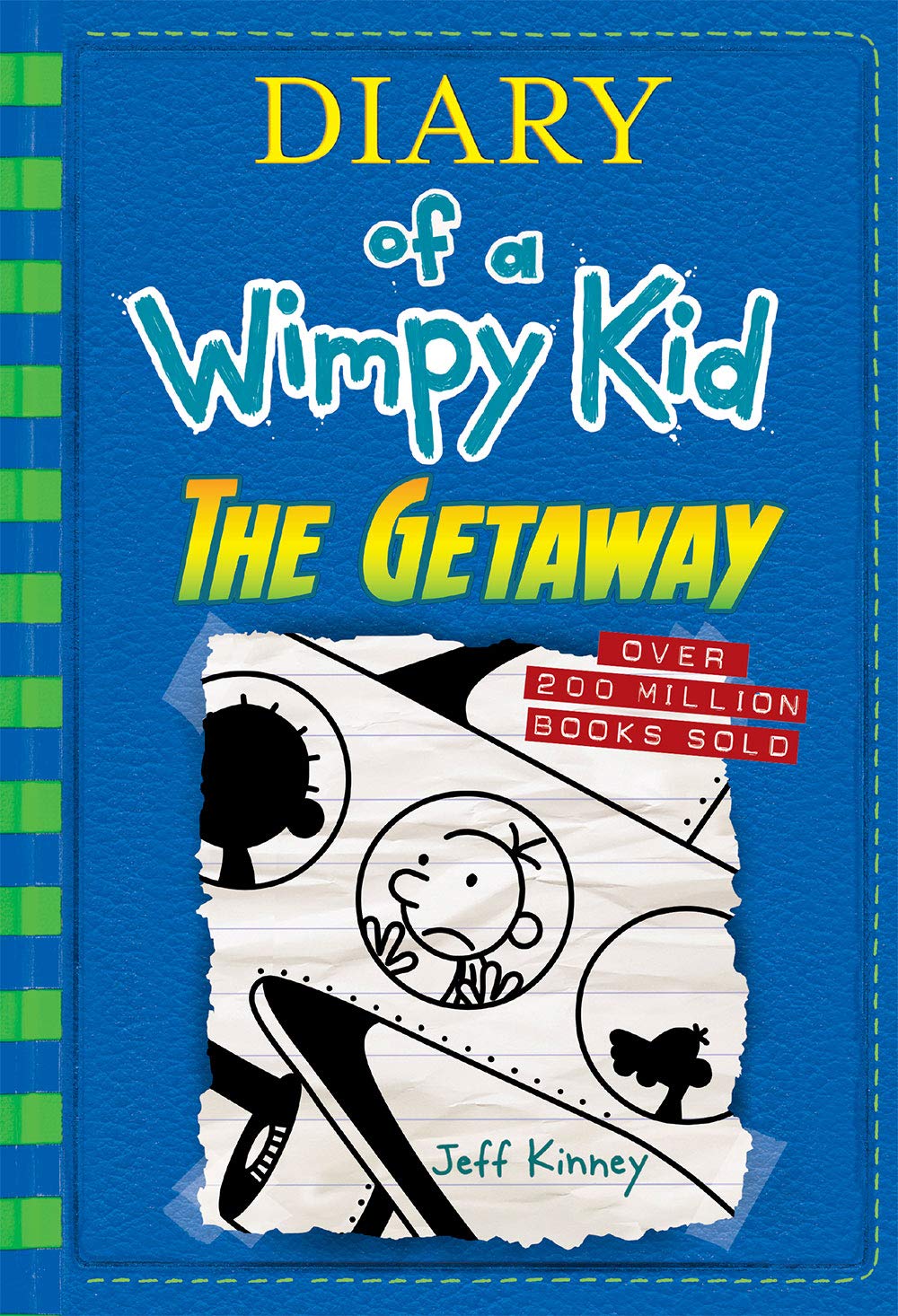 Top five for kids
Most popular with kids this month:
An author's odyssey (Land of Stories. #5.) by Chris Colfer
A sporting chance: how Ludwig Guttmann created the paralympic games by Lori Alexander
The complete chronicles of Narnia (The Chronicles of Narnia Ser.) by C. S. Lewis, Pauline Baynes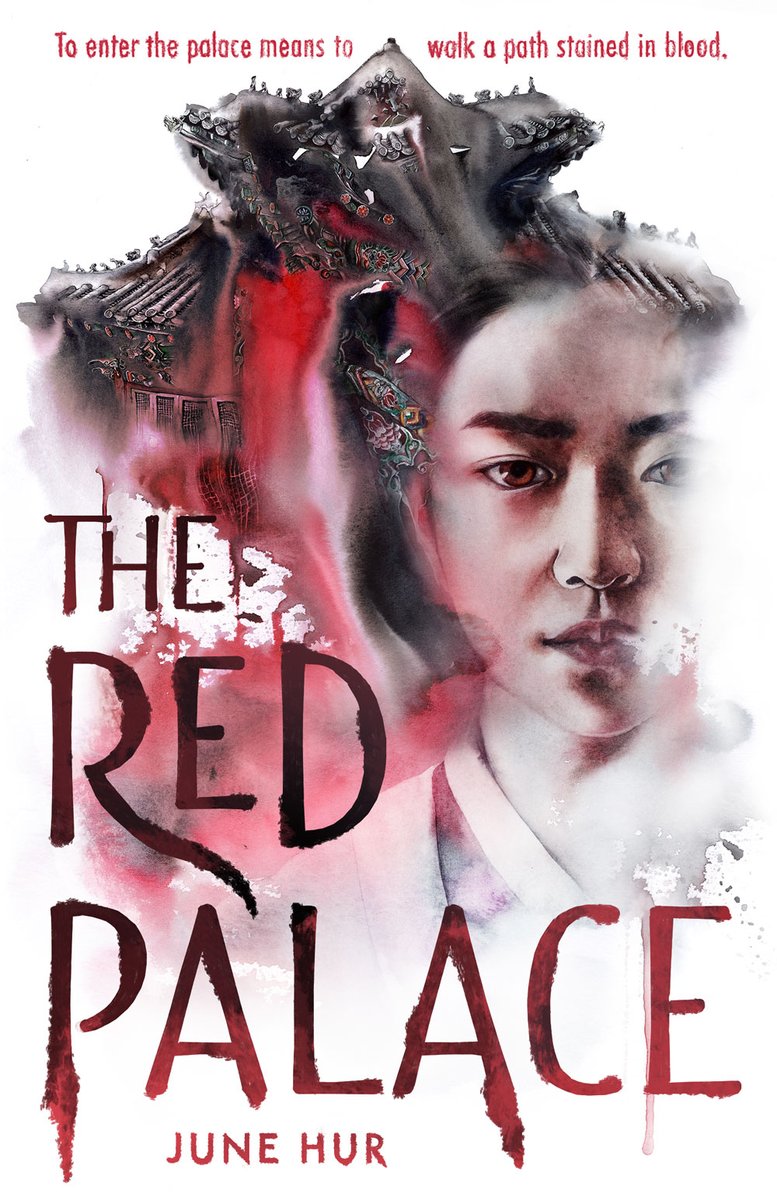 Top five for teens
Most popular with teens this month:
Webinars for you
We host a series of webinars to help users access CELA services, to stay up to date on new technologies or to learn more about accessible reading.
To make these webinars easier to find, we've recently put a link to these webinars on our home page under the CELA for you section. Below you will find upcoming webinars including CELA's collection for young readers with print disabilities. On that same page you will find links to other CELA video resources available on our YouTube channel.
Stories and fun books in accessible formats: CELA's collection for young readers with print disabilities
Join us to explore CELA's collection of books and magazines available in French and English to children and teens with print disabilities. This webinar is designed to help parents and other adults who support younger readers registered with CELA learn more about its services and diverse collection of audiobooks, e-text and braille. This webinar will be recorded.
Learn about the wide selection of titles through CELA and Bookshare for all reading levels and interests 
Understand how reading in accessible formats supports early and growing literacy development in children and teens
Know about the different reading formats in CELA's collection (audio, e-text and braille) 
Become familiar with the devices that play/read CELA's books and magazines 
Learn how to manage your child's downloaded and loaned items on their CELA account
Select this link to register for Tuesday, May 17 at 7pm EDT
Select this link to register for Wednesday, May 25 at 9pm EDT
Stay connected!
Visit CELA's social media, including Twitter, Facebook and our blog, for more news about what's happening in the world of accessible literature.