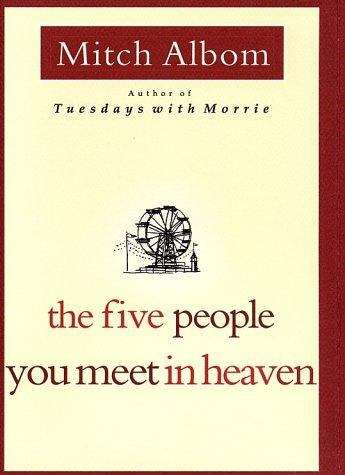 The five people you meet in heaven
General fiction, Serious and literary fiction
Human-narrated audio, Automated braille
Summary
Eddie spends his last hours on earth in his usual way, maintaining the Ruby Pier amusement park rides. But something goes wrong, and Eddie dies on his eighty-third birthday while trying to save a little girl. In heaven he meets five people who explain his life to him. Bestseller. 2003.
Audio details for CELA title
Duration
4 hours 37 minutes 47 seconds
Audio producer
Hyperion, 2008.
Braille details for CELA title
Braille producer
CNIB, 2008.