In this issue
Letter from CELA's Executive Director
September is always an exciting time at CELA as we prepare for and promote titles from some of the major Canadian literary awards. We often hear from users how much they appreciate having timely access to award nominees and we are grateful to the major awards for working with us to make this possible. You'll find titles nominated for the Scotiabank Giller Prize, the Writers Trust Awards and the upcoming Governor General Awards on our Awards page and in the Awards Update section of this newsletter. We're also delighted to work with the Canadian Children's Book Centre to offer nominees in their major categories as we know these are often classroom favourites.
The importance of accessible reading materials in schools to engage young people is particularly relevant as we celebrate Dyslexia Awareness Month in October. In addition to appropriate interventions to support reading skills, people with dyslexia deserve choice in their reading materials.
Choice is important not only for academic success, but also to encourage a love of stories and a positive connection with books and reading. To learn more about dyslexia and the events happening during Dyslexia Awareness Month, check out the resources at Dyslexia Canada and the Decoding Dyslexia groups across Canada. And if you missed it, check out our recent blog post featuring books that demonstrate the power of books.
This month at CELA we are also celebrating the addition of two new Board Directors. We are pleased to welcome Ardis Proulx-Chedore, Collection Services Technician from Cochrane Public Library in Ontario and Amanda Lepage, Director, Collections & Service Infrastructure from Saskatoon Public Library in Saskatchewan. They joined the CELA Board beginning in September and we look forward to their contributions. With their addition to the Board we also want to thank our two outgoing and long standing Board Directors Teresa Johnson and Gwen Schmidt who have served CELA since its inception in 2014. Their dedication to accessible library services has been crucial in shaping CELA's services and helping our organization grow. We will miss them and their insights, and we wish them well in all their future endeavours.  You can learn more about our new Board Directors in this newsletter or by visiting our About Us page. I am also pleased to welcome a new staff member. Jessica Desormeaux has joined CELA as our new Communications and Access Specialist and will be supporting our Member Services and Communications teams.
Whether you love reading award winners, children's books, humour, or nonfiction I hope you discover a new book to love in our newsletter or our collection.
Happy reading!
Laurie Davidson
CELA Executive Director
Dyslexia Awareness Month
It is estimated that there may be as many as 1 in 5 people affected by a language based learning disability. Dyslexia, which affects all genders equally, is the most common form and so, each October, organizations like Dyslexia Canada and Decoding Dyslexia work to raise awareness of the impacts of dyslexia.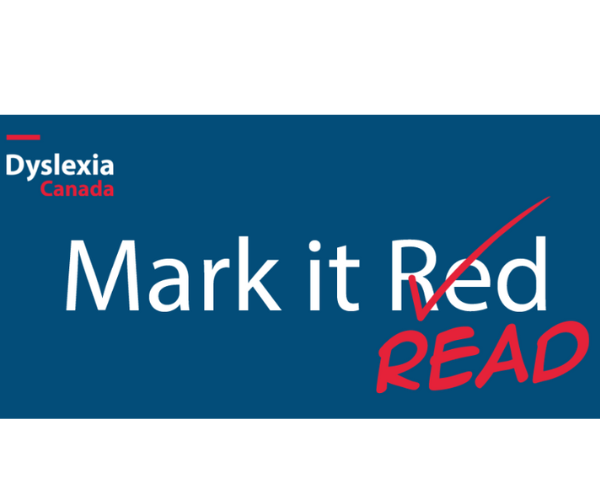 The Yale Center for Dyslexia and Creativity defines dyslexia as "an unexpected difficulty in learning to read. Dyslexia takes away an individual's ability to read quickly and automatically, and to retrieve spoken words easily, but it does not dampen their creativity and ingenuity."
Thanks to an exception in the Canadian Copyright Act, CELA is able to provide accessible reading materials to people with perceptual disabilities including dyslexia, as well as to people with low vision or vision loss, and physical disabilities, which impact the ability to read traditional print.
Anna Ashbarry, Communications and Outreach Manager from Dyslexia Canada, explained the importance of accessible reading materials, "For people with print disabilities such as dyslexia, having access to accessible literature and reading material means gaining equal and equitable access to education and literacy. Making dyslexia-friendly reading materials easily available helps to break down barriers, minimizes inequality, creates inclusive environments and allows people with print disabilities to overcome obstacles in order to be successful in school and in life."
Dyslexia Canada's awareness campaign called Mark it Read includes a unique approach. Each year across Canada, monuments and buildings are lit up red, schools and workplaces wear red, and cities and towns sign proclamations to officially declare the month of October as Dyslexia Awareness Month.
Cathy Macmillan from Decoding Dyslexia in British Columbia emphasized the importance of raising awareness of Dyslexia. "Dyslexia affects more than just an individual's ability to read. It can impact access to jobs, to community supports, to education. It can even have dramatic impacts on mental health. But with appropriate interventions, resources and with an informed community we can mitigate those impacts and make sure people with dyslexia can live up to their full potential. The best way to get those supports is by raising awareness about dyslexia."
To learn more about dyslexia, visit Dyslexia Canada or follow Dyslexia BC, Decoding Dyslexia Ontario and Decoding Dyslexia Manitoba on Facebook.
For more information on supporting literacy, check out these resources:
Orange Shirt Day
Thanks to the dedication of Phyllis Webstad and the work of Indigenous communities, Canada now recognizes September 30 as the National Day for Truth and Reconciliation. The day honours the children who never returned home and Survivors of residential schools, as well as their families and communities. On this day, Canadians are invited to participate in events or to take some time for reflection and education.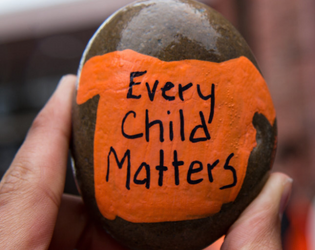 We have collected a number of books which highlight the experiences of Indigenous survivors for those who would like to learn more.
Recommended reads for National Day of Truth and Reconciliation:
For younger readers
For adults
Canadian Literary Awards Update
Autumn is a busy time for some of the largest Canadian literary awards. Congratulations to Rick Mercer who won the Leacock Medal for Humour for his memoir Talking to Canadians. This year's gala ceremony celebrated not only this year's nominees but also those from 2020 (Molly of the Mall: Literary Lass & Purveyor of Fine Footwear by Heidi L.M. Jacobs) and from 2021 (Indians on Vacation by Thomas King), as well the 75th anniversary of Canada's only national award for humour writing.
The nominees for the 2022 Atwood Gibson Writers' Trust Fiction Prize were announced on September 14.
Hilary Weston Writer's Trust Prize for Nonfiction was also announced later in September.
Winners of the Writer's Trust fiction and nonfiction prizes will be announced at a gala on November 2, 2022
The Scotiabank Giller Prize short list was announced Tuesday, September 27 and the winner will be revealed on November 7, 2022. You can also check out titles from the Scotiabank Giller Prize long list.
BC and Yukon Book Prizes announced its winners on September 24. Congratulations to all the winners. We have a number of these winning titles in our collection.
The Governor General's Literary Award nominees will also be announced in mid-October. Check out our Awards page for updates and links to nominees of the major Canadian literary prizes.
Author Hilary Mantel dies
We were saddened to hear of the passing of award winning author Hilary Mantel, best known for her Wolf Hall Trilogy.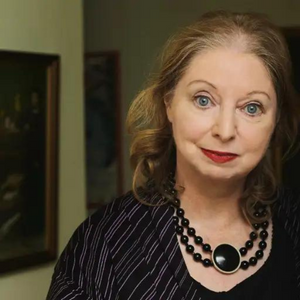 Mantel won the Booker Prize twice, for Wolf Hall in 2009 and its sequel Bring Up the Bodies in 2012. The final instalment, The Mirror and the Light, was published in 2020.
We're proud to have these and many of Mantel's other works in our collection. Our condolences to her family, friends, and fans.
Check out the CELA Blog
Read the latest about CELA's graphic novels pilot project. Next month, we will feature a guest blog post by one of our accessibility testers involved in the project.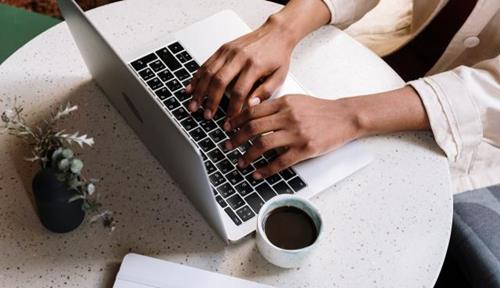 For International Literacy Day we shared a collection of books which highlight the power of books and reading in our lives​.
You can find our blog, and our recommended titles at celalibrary.ca/blog.
The Canadian Children's Book Centre Awards
Congratulations to the authors and illustrators nominated for this year's Canadian Children's Book Centre (CCBC) Awards. The awards are designed to raise awareness of the quality and variety of Canadian books for young readers and to celebrate the best in Canadian children's literature. CELA is pleased to work with the CCBC to offer accessible titles for these awards.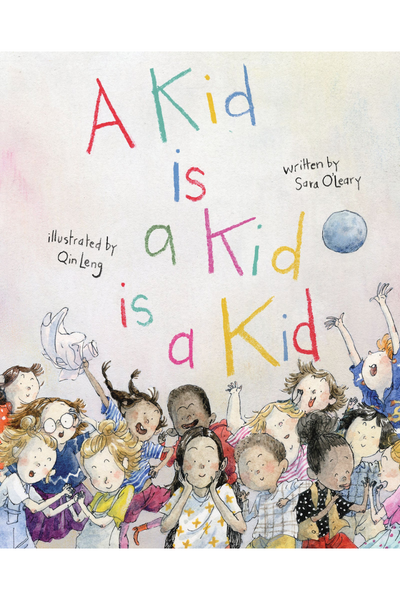 Marilyn Baillie Picture Book Award 2022
TD Canadian Children's Literature Award 2022
Amy Mathers Teen Book Award 2022
Learn more about the Canadian Children's Book Centre and its various programs at https://bookcentre.ca/about
Featured title for adults: Shutter
Rita Todacheene is a forensic photographer working for the Albuquerque police force. Her excellent skills have cracked many cases—she is almost supernaturally good at capturing details. In fact, Rita has been hiding a secret: she sees the ghosts of crime victims who point her toward the clues that other investigators overlook. As a lone portal to the living world for traumatized spirits, Rita is terrorized by nagging ghosts who won't let her sleep and who sabotage her personal life.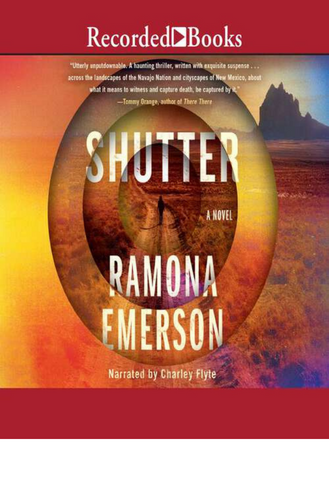 Her taboo and psychologically harrowing ability was what drove her away from the Navajo reservation, where she was raised by her grandmother. It has isolated her from friends and gotten her in trouble with the law. And now it might be what gets her killed. When Rita is sent to photograph the scene of a supposed suicide on a highway overpass, the furious, discombobulated ghost of the victim—who insists she was murdered—latches onto Rita, forcing her on a quest for revenge against her killers, and Rita finds herself in the crosshairs of one of Albuquerque's most dangerous cartels. Written in sparkling, gruesome prose, Shutter is an explosive debut from one of crime fiction's most powerful new voices.
Read Shutter by Ramona Emerson
Top five books
Most popular with our readers this month: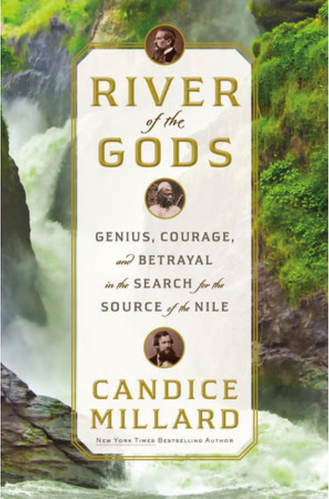 Featured title for kids: Ghostlight
Gabe's summer job scaring tourists with ghost stories turns terrifyingly real when he accidentally summons the spirit of a dead girl—and must join forces with her to protect the world of the living.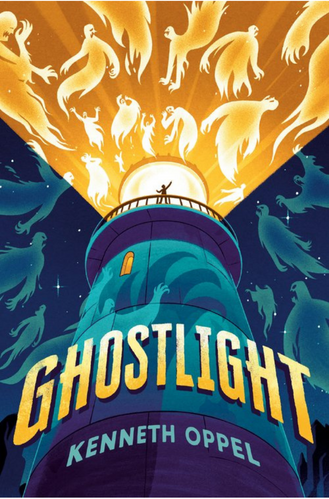 The story of the tragic death of sixteen-year-old Rebecca Strand and her lighthouse keeper father is just an elaborate tale Gabe tells tourists for his summer job on the Toronto Island. Or so he thought. When his ghost tours awaken Rebecca's spirit, Gabe is drawn into a world far darker than any ghost story he's ever heard.
Rebecca reveals that she and her father were connected to The Order, a secret society devoted to protecting the world from "the wakeful and wicked dead"—malevolent spirits like Viker, the ghost responsible for their deaths. But now the Order has disappeared and Viker is growing even stronger, and he'll stop at nothing to wreak chaos and destruction on the living. Gabe and his friends—both living and dead—must find a way to stop Viker before they all become lost souls.
Read Ghostlight by Kenneth Oppel
Top five for kids
Most popular with kids this month: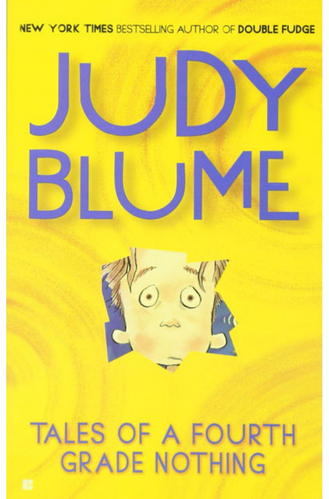 Top five for teens
Most popular with teens this month: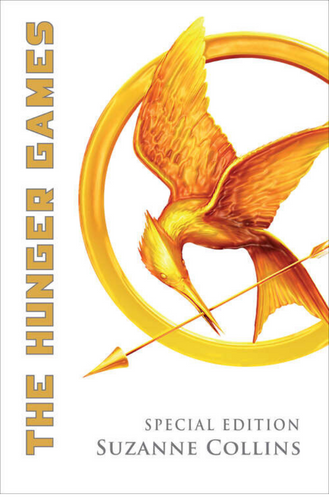 Webinars for you
We host a series of webinars to help users access CELA services, to stay up to date on new technologies and to learn more about accessible reading. 
On the Webinars for you page, you will find upcoming webinars, including CELA's collection for young readers with print disabilities. On that same page you will find links to other CELA video resources available on our YouTube channel.
Stories and fun books in accessible formats: CELA's collection for young readers with print disabilities
Join us to explore CELA's collection of books and magazines available in French and English to children and teens with print disabilities. This webinar is designed to help parents and other adults who support younger readers registered with CELA learn more about its services and diverse collection of audiobooks, e-text and braille. This webinar will be on Thursday, October 20 at 7:00 pm EDT.

Register for the Stories and fun books in accessible formats webinar
CELA hours
Please note that CELA Member Services will be closed for the National Day of Truth and Reconciliation on Friday, September 30. Libraries who need assistance can leave a voicemail or email. Our Contact Centre will remain open to serve our users.
Stay connected!
Visit CELA's social media, including Twitter, Facebook and our blog, for more news about what's happening in the world of accessible literature.