In this issue
Letter from CELA's Executive Director
February was a busy month for CELA and for our partners and colleagues in the accessible publishing world. In early February, organizations including provincial public library representatives, the Association of Canadian Publishers, the DAISY Consortium, eBound and the Canada Book Fund, gathered virtually for the annual Accessible Publishing Summit which is organized by NNELS to help industry representatives connect and learn from one another. I've attended the summit since its inception and this year in particular participants noted a growing momentum across the industry and increasing understanding of the importance of accessible publishing.
That momentum was evident in the publishing of Amanda Leduc's book The Centaur's Wife. On February 16 it was simultaneously released in conventional and accessible formats thanks to a collaboration between Amanda, her publisher Penguin Random House Canada, and NNELS and CELA who produced the accessible formats. This is the second Canadian book, and Amanda's second book, to be released in conventional and accessible formats on the same day. Amanda has been a tireless advocate and she has used her platform to amplify both awareness of our work and the need for accessible publishing. We are grateful for her tireless energy. You can read more about The Centaur's Wife in our article below. 
Our ability to bring books like The Centaur's Wife to our patrons is the result of funding we receive from various levels of government. Sustained funding that we can rely on is crucial to our ability to plan our services and maintain our commitments to our partners. In its Fall Economic Statement, the federal government has indicated that its funding for CELA will be reduced by 25% per year in the coming 4 years, down to no federal funding by the year 2024-25. This will have a devastating impact on CELA's ability to produce human-narrated audio and human-transcribed braille, and on our ability to distribute physical braille and audio CDs to our users. 

We are continuing to advocate directly with our contacts within the federal government and commit to keeping you up to date on our progress. To learn more about our efforts and what you can do to help, please visit our Advocacy page which will be updated in the coming days.  
Thank you for your ongoing support. 
Laurie Davidson
CELA Executive Director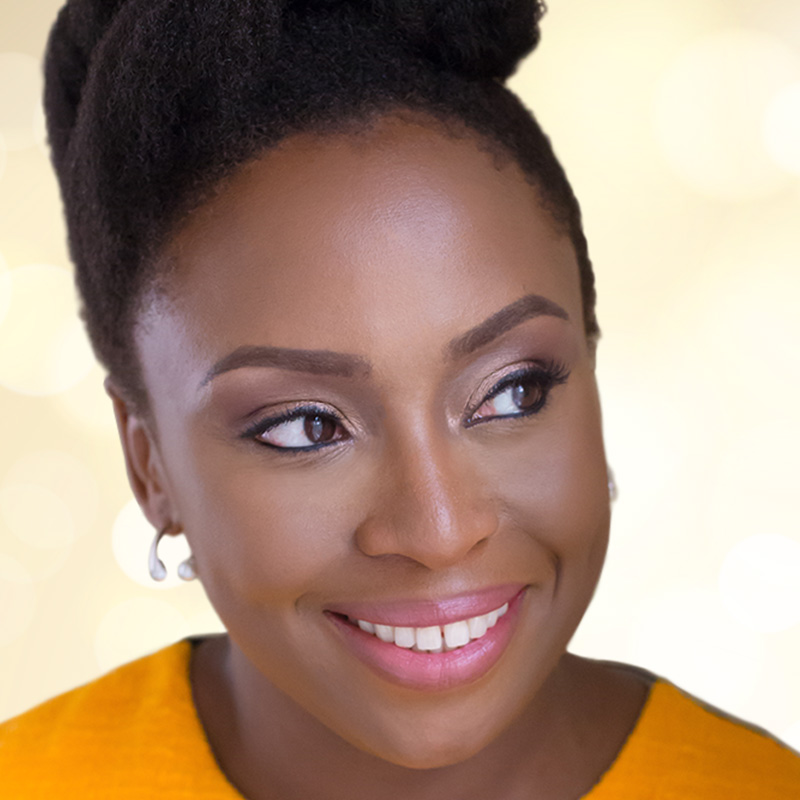 The danger of a single story
In 2009, a TED talk by Chimamanda Adichie entitled The Danger of a Single Story went viral. In the video, Chimamanda Adichie tells the story of how she found her authentic cultural voice -- and warns that if we hear only a single story about another person or country, we risk a critical misunderstanding.
In the years since that video was released, numerous events have caused us all to become more aware of the importance of stories as ways to understand and connect with one another. Following the Black Lives Matter protests last summer, CELA made a commitment to examine our collection with an eye to diversity and owned stories, and to increase our promotion of diverse authors and stories from our collection. 
During Black History Month, our social media feeds have featured a cross section of books written by Black authors including: 
We will continue to feature books by Black and Indigenous writers and authors of colour throughout the year in our newsletters, social media and blog posts. If your goal is to diversify authors and stories on your reading list, you can search our multicultural, Indigenous and LGBTQ2+ categories using our Browse by Category option.
The Centaur's Wife marks a publishing milestone
We were delighted to add The Centaur's Wife to our collection earlier this month. This is Hamilton author Amanda Leduc's second book to be published in all accessible and conventional formats simultaneously, thanks to a unique partnership between the author, Penguin Random House Canada and Canada's two accessible library services, the Centre for Equitable Library Access (CELA) and the National Network for Equitable Library Service (NNELS). We believe it is only the second time in Canada that this simultaneous publishing has occurred.
The Centaur's Wife weaves together original fairy tales in a beautiful and heartbreaking story of what happens when we ignore the natural world and the darker parts of our own natures. Heather and her young family live in a city which has been devastated by falling meteors. While city-dwellers are forbidden to go to Heather's beloved mountain, she knows it well after spending her childhood exploring it with her father, who took her there on a quest to heal Heather's damaged legs. The mountain and the magical Centaurs who live there have been spared, at least until the refugees arrive.
The book has been generating lots of positive press and Amanda has been a wonderful advocate during her media appearances, explaining the importance of accessible reading materials to a wider audience. You can listen to Amanda's interview with CBC's Gil Deacon on this podcast.
"This is Amanda's second book to be published in conventional and accessible formats simultaneously and represents a significant shift towards creating an equitable reading landscape," says Laurie Davidson, Executive Director of the Centre for Equitable Library Access. "Amanda's energy and passion for accessibility, and the commitment of her team at Penguin Random House Canada, made this possible. We hope this collaboration might become a template for other publishers moving forward so we can increase books for those with print disabilities."
Read The Centaur's Wife in our collection.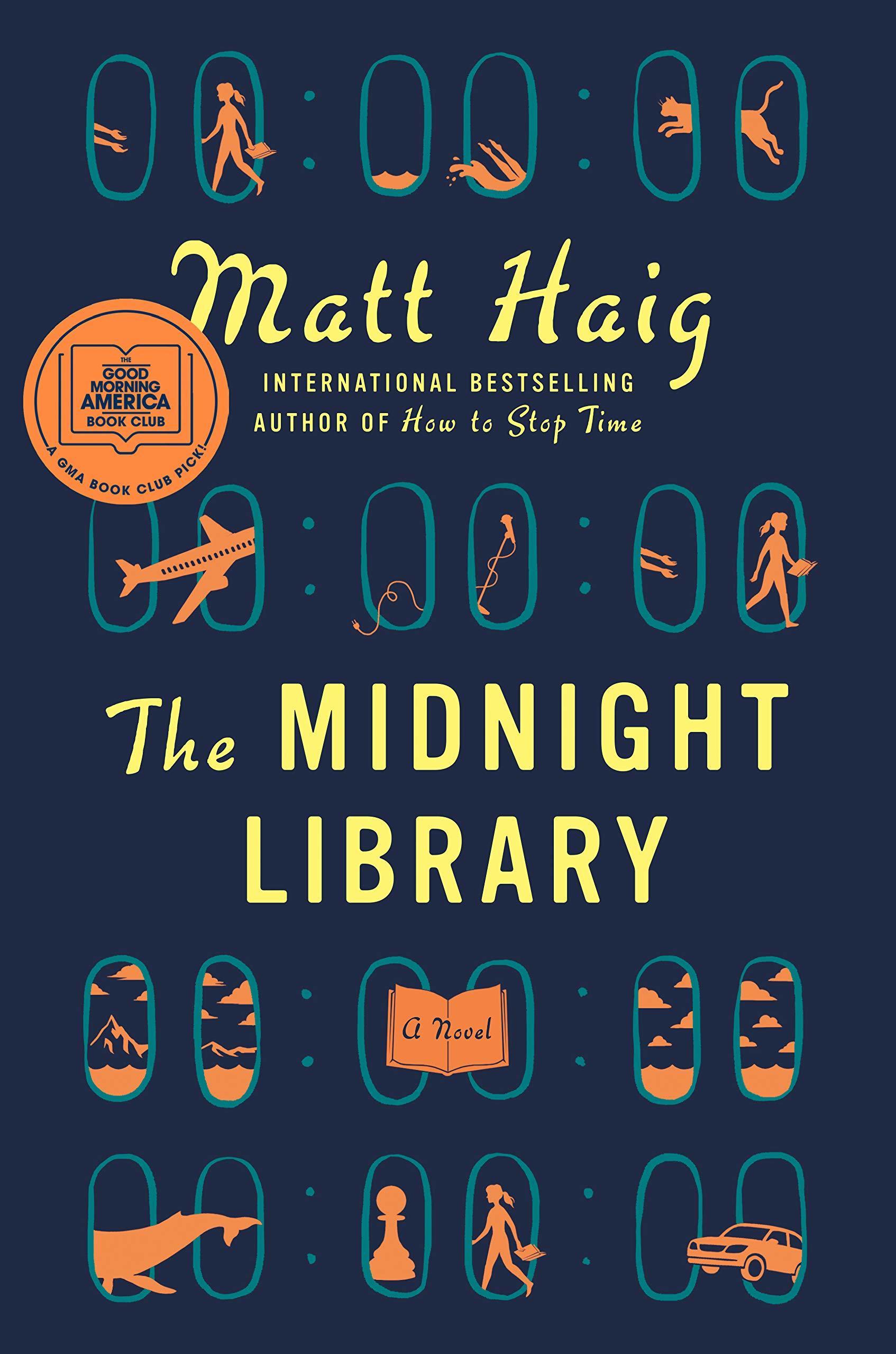 Featured title for adults: The midnight library
Between life and death there is a library. When Nora Seed finds herself in the Midnight Library, she has a  chance to make things right. Up until now, her life has been full of misery and regret. She feels she has let everyone down, including herself. But things are about to change. The books in the Midnight Library enable Nora to live as if she had done things differently. With the help of an old friend, she can now undo every one of her regrets as she tries to work out her perfect life. But things aren't always what she imagined they'd be, and soon her choices place the library and herself in extreme danger. Before time runs out, she must answer the ultimate question: what is the best way to live?
Read The midnight library: A novel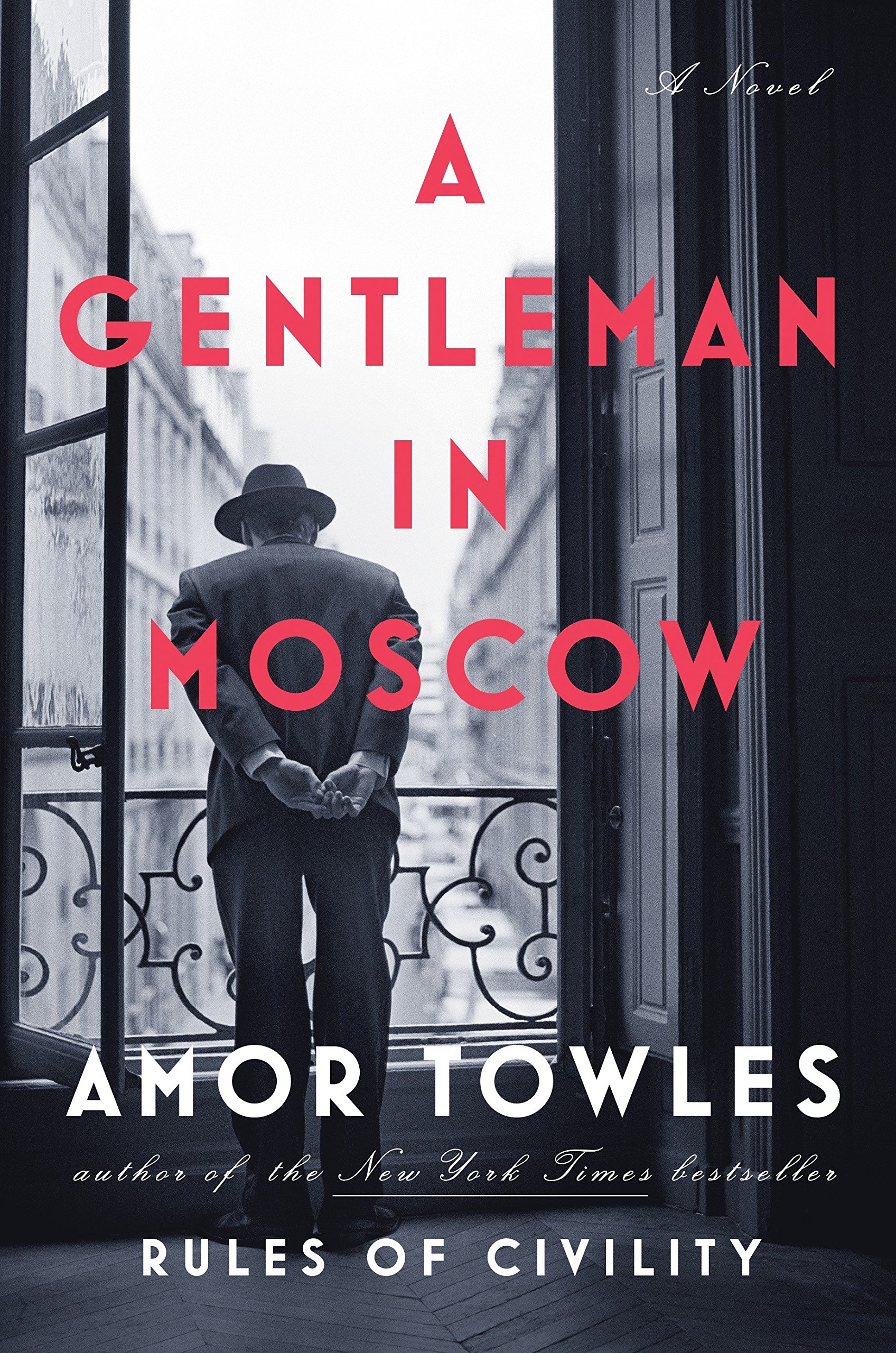 Top five books
Most popular with our readers this month:
A gentleman in Moscow by Amor Towles Bestsellers
A man called Ove by Fredrik Backman Humourous fiction
All creatures great and small by James Herriot Movie and television tie-ins
A falcon flies (Ballantyne family ; #1) by Wilbur A. Smith Adventure stories
All the light we cannot see by Anthony Doerr Award winning fiction
Kids and Teens
Again this year we are pleased to be working with Hackmatack, the literary program in Atlantic Canada designed to bring together readers 9-12 years old with great Canadian books and authors.  For the first time in its 22-year history, the Hackmatack Children's Choice Book Award is inviting readers from outside Atlantic Canada to take part in the annual reading program and award. You can register anytime for the 2020-21 program year, but the voting deadline for the 2020-21 award is April 15, 2021, so give yourself enough time to read the books! Find out how to register on the Hackmatack website.  To support users who want to participate in Hackmatack we have added a number of books in the fiction category including:
There is also a nonfiction category which includes:
For more great Canadian reads for kids, follow our Forest of Reading page. The 2021 Forest selections are available now. And continue to follow our Awards Page for Kids to find some of the best in Canadian children's books.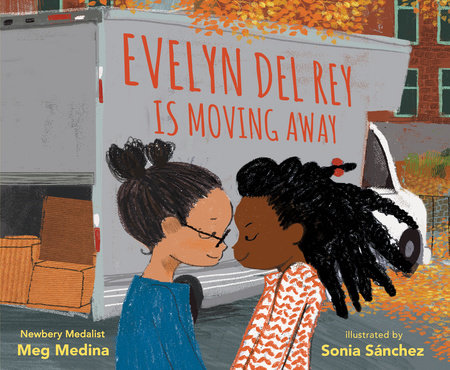 Featured title for kids: Evelyn del Rey is moving away
A big truck with its mouth wide open is parked at the curb, ready to gobble up Evelyn's mirror with the stickers around the edge... and the sofa that we bounce on to get to the moon. Evelyn Del Rey is Daniela's best friend. They do everything together and even live in twin apartments across the street from each other: Daniela with her mami and hamster, and Evelyn with her mami, papi, and cat. But not after today—not after Evelyn moves away. Until then, the girls play amid the moving boxes until it's time to say goodbye, making promises to keep in touch, because they know that their friendship will always be special. The tenderness of Meg Medina's beautifully written story about friendship and change is balanced by Sonia Sánchez's colorful and vibrant depictions of the girls' urban neighborhood.
Read Evelyn del Rey is moving away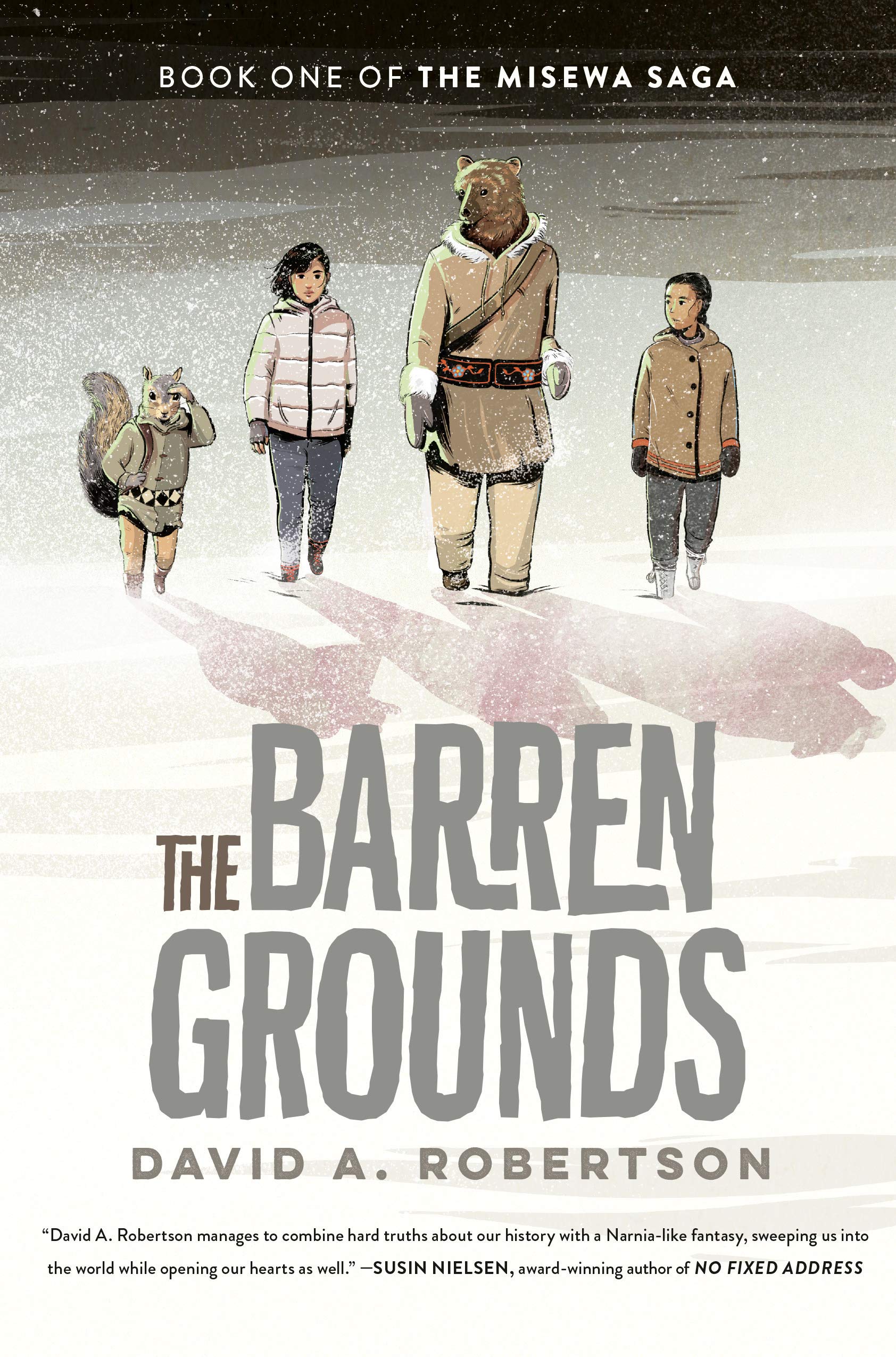 Top five for kids
Most popular with kids this month:
The Barren Grounds: The Misewa Saga, Book 1 (The Misewa Saga #1) by David A. Robertson
Megabat / (Megabat #1) by Anna Humphrey
Grandpa's great escape by David Walliams
Sara and the Search for Normal by Wesley King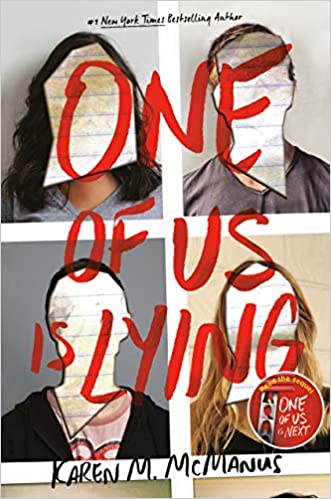 Top five for teens
Most popular with teens this month:
New damaged book form
We are pleased to announce updates to our damaged book form to make it easier and faster to let us know if you encounter issues with any of our books. This new form will be available in the footer of our website as it is now, but it will also be available on the title details page of each book. If you access the damaged book form from the title details page, our system will automatically fill in information about that title. The new form will also display options to help you report the problem you have encountered with the book. If you are signed in to your CELA account, it will also automatically include your account number. 
We want to make sure that your reading experience is as enjoyable as possible and while we strive to provide materials that are problem free, we always appreciate hearing from our users if they encounter any issues with our titles. We hope this new form will make it easier for you to let us know if a book needs our attention.
Check out our new videos
We've recently added new videos to support our users. 
The first video will help users learn how to get Direct to Player books and magazines from CELA's website. 
The second video shows how to get ZIP books from CELA's website. We've included instructions for JAWS, NVDA and Voiceover in iPhone and iPad for both videos. 
These videos, along with other videos and tutorials about how to download and transfer books, subscribe to magazines or access our newspapers are all available on our tutorials page. 
Please let us know if there are other videos or tutorials you would like to see developed.
Service Tip
Did you know that you can subscribe to any of our magazines or cancel your magazine subscriptions through My Account?
Stay connected!
Visit CELA's social media, including Twitter, Facebook and our blog, for more news about what's happening in the world of accessible literature.