In this issue:
Letter from CELA's Executive Director
It somehow seems hard to believe we have reached the end of the year. As our team reflects on the past year, we are most notably grateful for the ongoing support of our users, our member libraries and our colleagues in the literary and accessible publishing world.
This year we have celebrated a number of milestones and I invite you to read our year end blog post, which highlights some of these important projects and events, including developing our new Strategic Priorities Document and executing our Expanded Delivery Options Project.
Right now, our team is planning for some exciting new projects for 2023, focusing on braille services and beyond. We've welcomed two new team members to assist us with that project. Holly Pickering joins CELA as our new Project Coordinator and Charmaine Co is our new Peer Trainer. You can read more about them in our newsletter. They will be working to help us improve our understanding of evolving user needs so we can better deliver the important services our users require. I look forward to sharing more specifics with you on this project in the coming months.
We're also looking forward to World Braille Month, a collaborative venture with NNELS, Canadian Council of the Blind, Braille Literacy Canada, PRCVI, and AERO. Registration has opened for the four key events. Please visit the website to learn more about what's happening in January and to register to take part. There are programs for experienced braille readers, those who are new learners and those who support braille readers or are just curious about learning more. There is also a celebration of all things braille and the team is inviting you to contribute! The deadline to register for contributions is January 4th. We'd love to see you!
This year we have seen the CELA collection grow to more than 1.2 million books, magazines and newspapers. This level of choice was almost unthinkable 10 years ago. We are very proud of the wide range of genres, award winners, bestsellers and user favourites available to people with print disabilities through our collection, and we are delighted to have accessible copies of so many of the books on this year's best book lists.
On a closing note, I want to take a moment to thank the CELA team for their hard work and dedication over the past year. While the work can sometimes be challenging, the experience, creativity, and customer focus our staff brings to their work is always impressive and something I am grateful for every day.
I hope whatever, wherever and however you are celebrating this season, that you have a wonderful  holiday and a happy new year. 
Happy Reading! 
Laurie Davidson
Best Books of the Year
At the end of the year, major newspapers and media organizations highlight some of the top books of the year on their best books lists. We've compiled lists of the accessible versions of books on some of the most popular and interesting lists. We'd love to know which books top your list.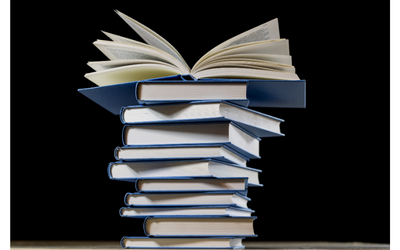 The New York Times Best Books list includes both fiction and nonfiction.
Goodreads, which bills itself as the world's largest website for readers and book recommendations, has their own Best of 2022 list.
The CBC best fiction of 2022 features all Canadian titles.

Tilting the Lens chose 12 books for its Best Books on Disability Inclusion.
Slate compiled a best of list and subtitled it "A year's worth of picks for readers who want to dive into someone else's mind."
And Lithub compiled a few Best of the Best of lists by selecting books featured on other lists. Here are their nonfiction selections.
Hanukkah books to share
The Jewish celebration of light begins this year on December 18. We've collected some new titles in our collection which tell the stories of family celebrations and the magic of this time of year. They are perfect to share with younger readers. 
Happy Hanukkah!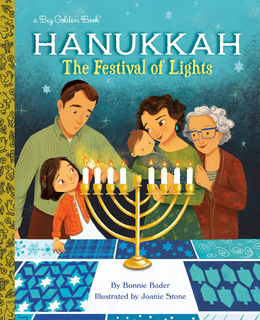 Join us at World Braille Month events
World Braille Month events are only a few weeks away. And the planning team is issuing an invitation to join in the celllebraillation! Come share a joke, a poem, a song or a story about your experience with braille. Register to contribute by January 4th and join the party. If you aren't up to sharing, you and your friends and family are welcome to attend and cheer on our performers.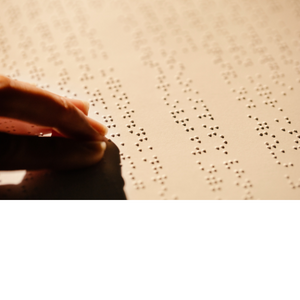 Events include:
For more information and links to register for the events, please visit the World Braille Day information page at NNELS.
New CELA Team members
Welcome to two new CELA team members.
Holly Pickering, our new Project Coordinator, has a Masters in Library and Information Studies from the University of Alberta. While there, she contributed to several large-scale interdisciplinary projects in Digital Humanities, Music and Research Creation, as well as to the University of Alberta Library in their Digital Initiatives unit. She is deeply passionate about furthering equity and accessibility and is thrilled to be able to support CELA in this mission.
Charmaine Co is our new Peer Trainer and will be assisting our users in a variety of ways. She's an instructor of assistive technologies for the blind and a braille transcriber. Charmaine says, "I'm excited to share my skills and knowledge with others and help to increase accessibility for readers across the country."
We are excited to welcome Holly and Charmaine to the CELA team, and we're looking forward to sharing more about the projects they will be working on in future newsletters.
Webinars
Are there topics related to accessibility that you would like to see included in our webinars? We regularly update our content and always appreciate hearing ideas from library staff. Send your suggestions to members@celalibrary.ca.
Orientation webinar
An overview of CELA service, including collections offered, eligibility, how to order DAISY audio books or other alternative format books for your library, patron registration, and promotional ideas.
Frontline staff webinar
This webinar will provide an introduction to CELA services for your colleagues who need to understand the basics about your CELA service so they can direct patrons appropriately.
Educator Access Program webinar
This webinar will introduce the CELA Educator Access program which allows public libraries to offer educators at the elementary, secondary and post-secondary levels in their community access to CELA services on behalf of students with print disabilities. This webinar is for both educators and public library staff.
CELA and accessible reading technologies, devices and apps
This webinar will introduce participants to key accessible reading technologies used by library patrons with print disabilities including screen magnification, text to speech, braille displays, literacy support software, and accessible reading apps for mobile devices. Through watching video demonstrations of these different technologies, you will understand why these options are important because one size does not fit all, and choice of technology can help empower readers.
Audience: Public library staff.
Learning goals: 
Definition of accessible reading technologies and who uses them
Key features of main accessible reading technologies, both mainstream and specialized, and how they are used
How accessible reading technologies relate to specific formats
Where to find further information
Length: 60 minutes
Service tip: Navigating the What's New Magazine CDs
CELA magazine service DAISY CDs contain several magazines. Each magazine includes "About this DAISY talking magazine" explaining the magazine's layout. It is helpful to listen to this first. 
Readers can navigate the CDs using headings. Level 1 headings are the major sections of the magazines. Level 2 headings are articles within the major settings. Level 3 headings are items within an article. For more information, please see our Daisy Guide for Member Libraries.
Featured title for adults: A World of Curiosities (Chief Inspector Armand Gamache 18)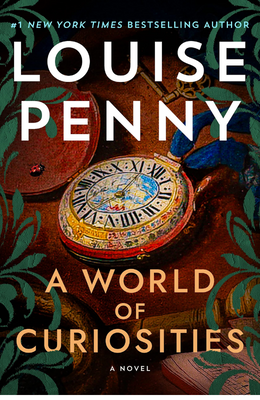 It's spring and Three Pines is reemerging after the harsh winter. But not everything buried should come alive again. Not everything lying dormant should reemerge. But something has. As the villagers prepare for a special celebration, Armand Gamache and Jean-Guy Beauvoir find themselves increasingly worried. A young man and woman have reappeared in the Sûreté du Québec investigators' lives after many years. The two were young children when their troubled mother was murdered, leaving them damaged, shattered. Now they've arrived in the village of Three Pines. But to what end?
Gamache and Beauvoir's memories of that tragic case, the one that first brought them together, come rushing back. Did their mother's murder hurt them beyond repair? Have those terrible wounds, buried for decades, festered and are now about to erupt? As Chief Inspector Gamache works to uncover answers, his alarm grows when a letter written by a long dead stone mason is discovered. In it the man describes his terror when bricking up an attic room somewhere in the village. Every word of the 160-year-old letter is filled with dread. When the room is found, the villagers decide to open it up. As the bricks are removed, Gamache, Beauvoir and the villagers discover a world of curiosities. But the head of homicide soon realizes there's more in that room than meets the eye. There are puzzles within puzzles, and hidden messages warning of mayhem and revenge. In unsealing that room, an old enemy is released into their world. Into their lives. And into the very heart of Armand Gamache's home.
Read A World of Curiosities by Louise Penny
Top five books
Most popular with our readers this month: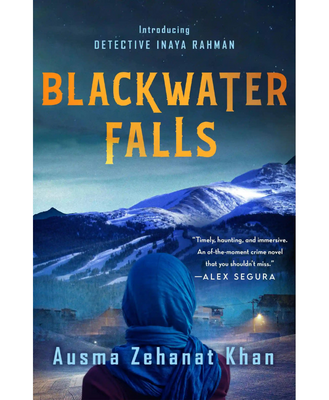 Featured title for kids: Sky Wolf's Call: The Gift of Indigenous Knowledge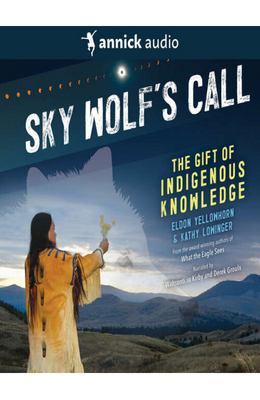 From healing to astronomy to our connection to the natural world, the lessons from Indigenous knowledge inform our learning and practices today. How do knowledge systems get passed down over generations? Through the knowledge inherited from their Elders and ancestors, Indigenous Peoples throughout North America have observed, practiced, experimented, and interacted with plants, animals, the sky, and the waters over millennia. Knowledge keepers have shared their wisdom with younger people through oral history, stories, ceremonies, and records that took many forms.
In Sky Wolf's Call, award-winning author team of Eldon Yellowhorn and Kathy Lowinger reveal how Indigenous knowledge comes from centuries of practices, experiences, and ideas gathered by people who have a long history with the natural world. Indigenous knowledge is explored through the use of fire and water, the acquisition of food, the study of astronomy, and healing practices. *A Junior Library Guild Gold Standard Selection.
Read Sky Wolf's Call: The Gift of Indigenous Knowledge by Eldon Yellowhorn and Kathy Lowinger
Top five for kids
Most popular with kids this month: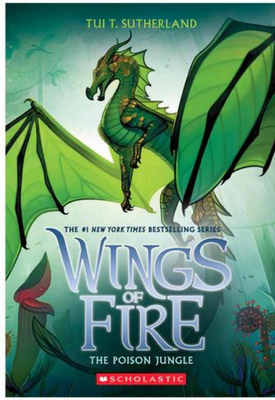 Top five for teens
Most popular with teens this month: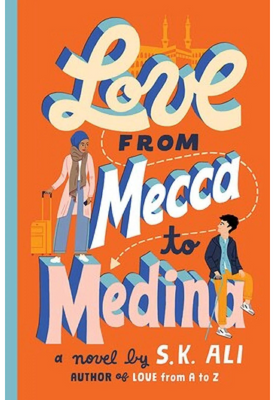 Have your say about accessibility
The CBC, in collaboration with public libraries across the country, is asking for input about the needs and priorities of people with disabilities on the following topics:
People with disabilities' representation in the media.
The barriers faced when consuming our content.
The way we can improve our relationships with different communities.
For more information about how you can contribute visit their dedicated webpage Let's Discuss Accessibility!
Winter Holiday Hours
CELA and our Contact Centre will be closed Monday, December 26, Tuesday, December 27 and Monday, January 2, 2023. We will be open and available on Wednesday, December 28-Friday, December 30 and will resume regular hours on Tuesday, January 3.
Stay connected!
Visit CELA's social media, including Twitter, Facebook and our blog, for more news about what's happening in the world of accessible literature.