In this issue
Letter from CELA's Executive Director
A year ago, the CELA team was busy planning for the launch of our Expanded Delivery Pilot Project. The project was designed to investigate new ways our users might access audiobooks. It concluded this summer and this month we are delighted to release an update with our findings and next steps. You can read more in this newsletter and on our website. As we wind down one project, we are ramping up for another and we are in the midst of hiring new staff, including a project coordinator, peer trainers and a technical services assistant. We are looking forward to explaining more about the scope of these new projects in the coming months.
When I joined CELA, I was impressed with the depth of the knowledge and commitment from our staff. This month, we celebrated one of these staff members, Rachel Breau, our Manager of Member Services, who marked her 20th year with CELA and its predecessor CNIB. Recently, Rachel has been instrumental in key projects, including onboarding Manitoba libraries, working with our Board on our strategic priorities and nurturing our customer service initiatives. We have included a brief interview with Rachel in this newsletter where she reflects on the changes she's seen in accessible library services over 20 years and what keeps her motivated to do this work.
Last month, we highlighted some of this fall's major award nominees in our collection and said there were still more to come. Earlier this month, the Governor General Literary Awards announced their nominees – an excellent collection of titles from Canadian and Indigenous authors. We're delighted to have the fiction and nonfiction nominated books in both French and English. We are also excited to have begun adding the kids' and young adult Forest of Reading titles to our collection with even more to come over the next few months. We are grateful for the opportunity to work with these organizations, to make titles accessible in a timely manner so that everyone can participant in programs and conversations about great books.
Happy reading!
Laurie Davidson
CELA Executive Director
Rachel Breau celebrates 20 years
This month, Rachel Breau, CELA's Manager of Member Services, is celebrating 20 years of working with CELA and its predecessor, the CNIB Library. Twenty years is a significant amount of time in any role, and marking that achievement in a job dedicated to serving the print-disabled community and the libraries who serve them deserves special recognition.
At a recent team lunch in Rachel's honour, CELA's Board Chair Catherine Biss offered her thanks:
"On behalf of the CELA Board, I want to congratulate Rachel and thank her for her 20 years of dedication. Since CELA's inception, Rachel has been instrumental in nurturing a customer-focused mindset and supporting libraries as they grow their focus on equitable access. Most recently, the Board has been grateful for her insightful contributions to our strategic planning process and her excellent work onboarding 50 libraries from the province of Manitoba. Rachel, we're so pleased to celebrate this milestone with you!"
We took a few minutes to chat with Rachel about her career with CELA and how the accessible reading landscape has changed in 20 years.
CELA: From your vantage point, how has the world of accessible reading evolved over the last two decades?
Rachel: It's evolved significantly over the last 20 years. Not only have the technologies changed, such as switching from cassettes to CDs, to now downloading audio books, but there's also been a shift in the willingness to learn about newer technologies, especially when we can support our users and library colleagues with the right training.  I was fortunate to be the Project Manager on a project in the mid-2000s that studied how adults with print disabilities use DAISY audiobooks. It was rewarding to watch someone with very little technological background use a computer and a new DAISY player with ease. Libraries have certainly taken a much stronger role in supporting accessible reading and expanding their services to support people with varying disabilities. The world of accessible reading is certainly better than it had been when I first started.
What I appreciate most about working with CELA, though, is that our commitment to our users has not changed. Our goal always has been – and always will be – to offer our users real choices in the books they can read and the ways they can read them.
Thanks, Rachel, for your dedicated service!
To read the rest of our interview with Rachel, please visit our blog!
Awards update
Congratulations to the nominees for the Governor General's Literary Awards. CELA works with the award to ensure that nominees for Fiction, Nonfiction and Young People's Literature (text) are available in accessible formats. 
The Governor General's Literary Award nominees were announced in mid-October. Nominees in the Fiction category include:
Nominees in the Nonfiction category include:
And nominees for the Young People's Literature (text) category include:
Winners will be announced on November 16!
Congratulations also go out to the authors whose books were selected for this year's First Nation Communities Read program. Chosen by a jury of Indigenous librarians from across Ontario, these titles represent the very best of Indigenous literature.
Children's Category:
We Dream Medicine Dreams by Lisa Boivin, a member of the Deninu Kue First Nation and the author/artist of two books.
Little Bear in Foster Care by S.P. Joseph Lyons, who is an Anishinaabe Algonquin children's author.
Young Adult/Adult Category:
Indigenomics: Taking a Seat at the Economic Table by Carol Anne Hilton
Carol Anne Hilton is of Nuu chah nulth descent from the Hesquiaht Nation on Vancouver Island. With an extensive career in business, Carol Anne is recognized for her contributions to business and economics, particularly in value creation in Indigenous economies.
The Forest of Reading announced the winner in their adult category. Mary Lawson won this year's Evergreen Award for her novel A Town Called Solace, which also appeared on the 2021 Booker Prize longlist.
Webinars for you
We host a series of webinars to help users access CELA services, to stay up to date on new technologies and to learn more about accessible reading. 
On the Webinars for you page, you will find upcoming webinars, including CELA's collection for young readers with print disabilities. On that same page you will find links to other CELA video resources available on our YouTube channel.
Accessible Reading: Finding the tech that works for you
This webinar introduces those who are new to CELA or print disabilities, especially those who are blind or partially sighted, to the accessible reading tools available. Hear from expert presenters with lived experience about strategies and tips that have helped them navigate reading. Learn about various devices such as mobile phones, adaptive computer software and braille displays. Q&A will follow the presentation. A resource list will be provided as well as a recording of the webinar for future reference.

Primary audience: Newcomers to print disability, especially those with vision loss. Get help orienting your first steps and learn to navigate the tech options to find your optimal accessible reading solution.

Other audiences: Support persons and designates (and public library staff). Learn how to provide the right support for people adapting to print disability.
Anyone interested in accessible reading: Learn about the reality of print disabilities and the old and new technologies available to enable reading.

Webinar date: Wednesday, November 9 at 2pm EST.

Register for Accessible reading: Finding the tech that works for you
Expanded Delivery Options Pilot update
Early in 2022 CELA launched a pilot project to test three new ways to deliver audiobooks for persons with print disabilities.

The different technologies included in the pilot were: 
Envoy Connect, a low-cost small MP3 player, 
A prototype of a DAISY player developed by Humanware
A smart speaker application
By the time the pilot concluded in early summer, more than 500 CELA users had participated in the project and offered valuable feedback regarding the usability and features of these new and emerging technologies. The CELA team has evaluated the feedback and we are pleased to announce our findings. You can read our full report on our blog or our Expanded Delivery Options page.
Featured title for adults: The Theory of Crows
A poignant and evocative novel about the bonds of family and the gifts offered by the land. When a troubled father and his estranged teenage daughter head out onto the land in search of the family trapline, they find their way back to themselves, and to each other. 
Deep in the night, Matthew paces the house, unable to rest. Though his sixteen-year-old daughter, Holly, lies sleeping on the other side of the bedroom door, she is light years away from him. How can he bridge the gap between them when he can't shake the emptiness he feels inside?
Holly knows her father is drifting further from her; what she doesn't understand is why. Could it be her fault that he seems intent on throwing everything away, including their relationship? Following a devastating tragedy, Matthew and Holly head out onto the land in search of a long-lost cabin on the family trapline, miles from the Cree community they once called home. But each of them is searching for something more than a place. Matthew hopes to reconnect with the father he has just lost; Holly goes with him because she knows the father she is afraid of losing won't be able to walk away. When things go wrong during the journey, they find they have only each other to turn to for support. What happens to father and daughter on the land will test them, and eventually heal them, in ways they never thought possible.
Read The Theory of Crows by David A. Robertson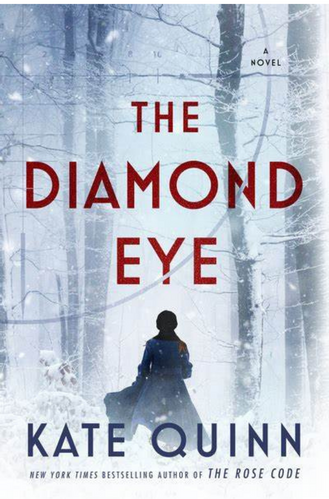 Top five books
Most popular with our readers this month:
The Maid: A Novel by Nita Prose Mysteries and crime stories
The Diamond Eye: A Novel by Kate Quinn War stories
Ashfall Prophecy by Pittacus Lore Adventure stories
Twice a Quinceañera by Yamile Saied Mendez Contemporary romance
Shutter by Ramona Emerson Indigenous peoples fiction
Forest of Reading
It's that time of year! We have begun adding the Forest of Reading nominated titles to our collection with more to come over the coming months. Start reading these great titles now, and check our dedicated Forest of Reading page for updates.
Voting for the Forest of Reading program begins in the spring.
Featured title for kids: Bodies are Cool
This body positivity book for preschoolers is a joyful listen. From the way a body jiggles to the scars a body bears, this book is a pure celebration of all the different human bodies that exist in the world. Highlighting the various skin tones, body shapes, and hair types is just the beginning in this truly inclusive audiobook.
With its exuberant refrain, this book will instill body positivity and confidence in the youngest of readers.
Read Bodies Are Cool by Tyler Feder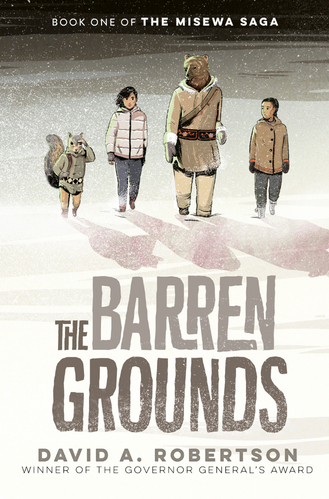 Top five for kids
Most popular with kids this month:
The Barren Grounds (The Misewa Saga Book 1) by David A. Robertson
The Dragonet Prophecy: Wings of Fire Series, Book 1 (Wings of Fire) by Tui T Sutherland
Fudge-a-mania by Judy Blume
Shipwreck (Detective Murdoch mystery.) by Maureen Jennings
Meet David Suzuki (Scholastic Canada Biography) by Elizabeth MacLeod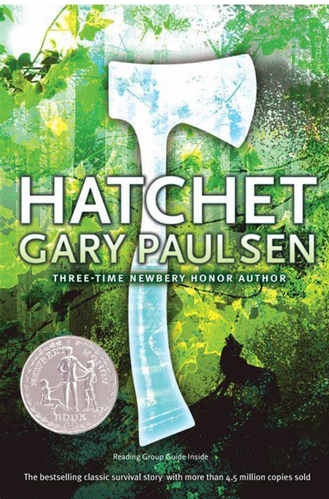 Top five for teens
Most popular with teens this month:
Service tip: What technology do I need to read CELA books?
CELA's books can be read using DAISY players, braille displays and apps for phones or tablets. If you need more information about what choices might work best, please visit our Compatible Device page. We outline all the options, provide information about how to purchase devices or download apps and offer tutorials and more information.

Find our Compatible Devices page in our Help section. 
Stay connected!
Visit CELA's social media, including Twitter, Facebook and our blog, for more news about what's happening in the world of accessible literature.