In this issue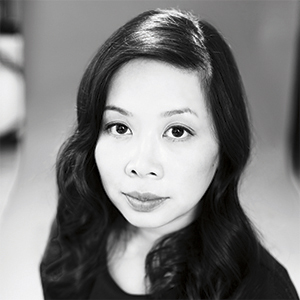 Award Season gives us lots to celebrate
October is always such a wonderful month for fans of Canadian literature. This month the Scotiabank Giller Prize announced its shortlist. The list includes well known and celebrated authors and titles. O. Henry Award winner Souvankham Thammavongsa's lastest book How to pronounce knife was named one of the best books of spring 2020 by the New York Times.
Emily St. John Mandel, whose book Station Eleven was a finalist for a few awards, has been nominated for her latest title The Glass Hotel. Shani Mootoo has had 3 previous novels nominated for the Giller and her latest, Polar Vortex, represents her fourth nomination. David Bergen won the Giller for his book The Time In Between in 2005 and is nominated again for Here the Dark.
And Gil Adamson is nominated for both the Giller and the Roger's Writer's Trust Fiction Award this year for Ridgerunner, the sequel to The Outlander.
Both the Writer's Trust Fiction prize and the Hilary Weston Writers' Trust Prize for Nonfiction shortlists were also announced with the winners being revealed November 18 at the virtual awards ceremony. Five little Indians by Michelle Good and Indians on vacation by Thomas King generated a lot of interest and media coverage when they were first published. Good citizens need not fear is Maria Reva's debut collection of short stories. Zsuzsi Gartner is also known for short stories and The Beguiling is her debut novel. And Ridgerunner by Gil Adamson is nominated for both the Giller and the Writer's Trust Fiction prizes.  
To find these and other nominated or winning titles visit celalibrary.ca/awards.
Governor General's Awards promote Canadian Literature during pandemic
While the selection of the winners of the 2020 Governor General's Literary Awards (ggbooks.ca) has been postponed to next spring due to COVID, our colleagues at the Canada Council for the Arts can't stop celebrating Canadian Literature this fall.
All month long, ggbooks.ca has been partnering with literary festivals, previous winners and the media to find unique ways to feature great books. This month Maclean's magazine is running a series of book recommendations made by previous winners including Cherie Dimaline, Darrel McLeod, Joan Thomas and Madeleine Thien and others to ask them what books they are escaping into during the pandemic. Find their thoughts and recommendations in the Maclean's article. And find books from their reading list in our collection.
Another of the celebrations includes a virtual event at the Toronto International Festival of Authors which will see shortlisted and winning Governor General's Literary Awards authors Jillian Tamaki, David A Roberson and Marie-Louise Gay discussing young people's literature in Canada, how it has changed and what gaps still exist.
You can find all the details on the GGBooks.ca website.
Easy digital options could make winter easier for patrons
With COVID continuing to impact our communities, and winter weather on its way, now might be the perfect time for patrons who rely on physical formats to consider giving our digital service a try. Digital service provides immediate access to thousands of accessible titles, including magazines, as an option for receiving books if production or delivery services are impacted by weather or COVID. And patrons can continue to receive physical formats while also accessing digital materials.
In order to use our digital service, patrons need access to a a phone or tablet but it doesn't need to be new. iPhones and iPads with iOS 9.1 or later, and Android phones version 5.0 and up will work with our website and the app. EasyReader is a free, easy to use app that works well with CELA titles. We've put together a quick beginner's guide for digital users. We also have a number of videos and tutorials, and our Contact Centre staff are trained and ready to support patrons with any assistance they need.
Patrons can also name a designate who is able to assist with their account, download books, place holds and communicate with our Contact Centre on their behalf. A designate can be a family member, friend or support person. To find out more information about designates and how to name one, please visit our Designates page or call our Contact Centre.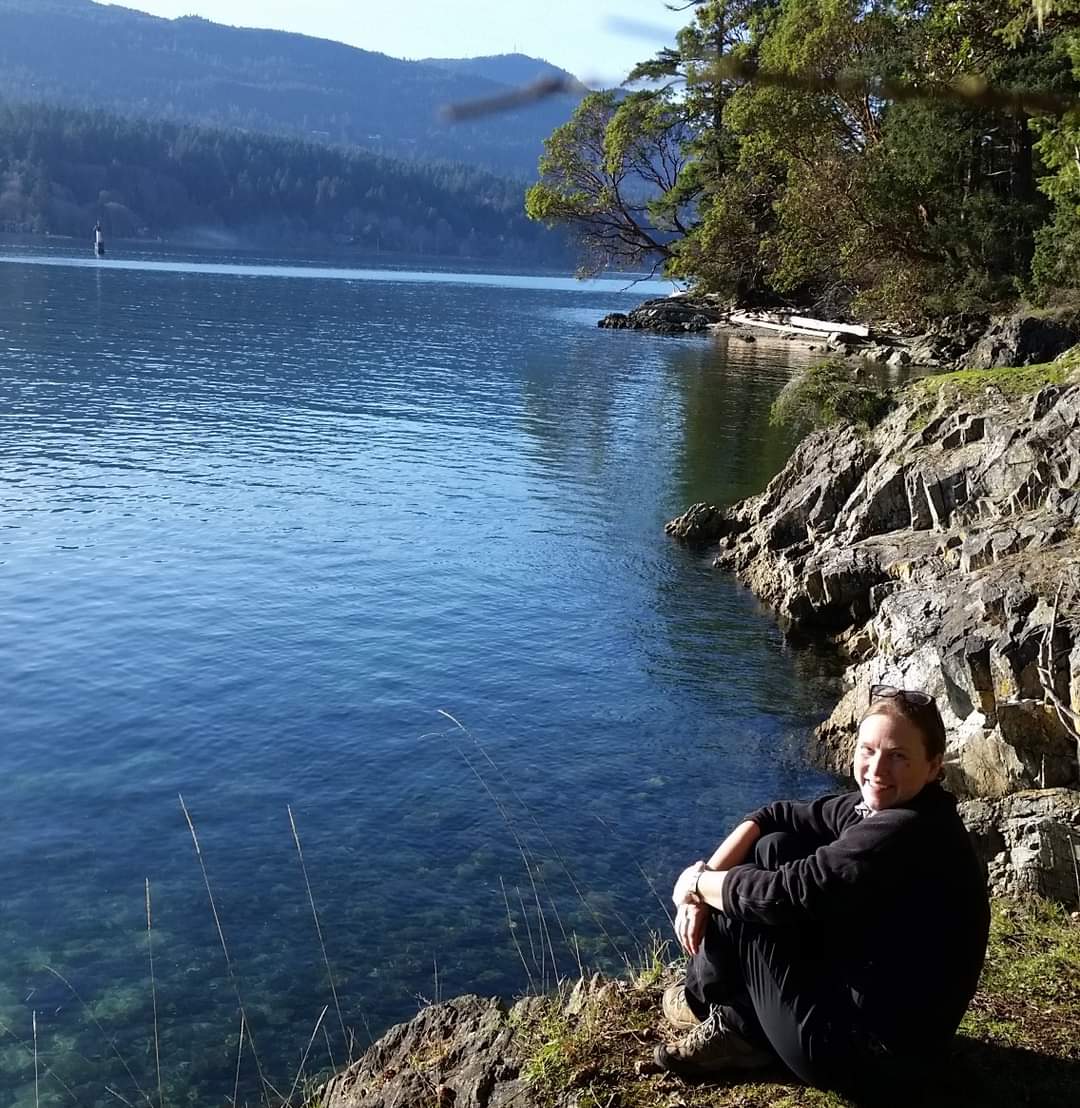 Meet CELA's new Executive Director Laurie Davidson
Laurie Davidson recently joined CELA as our new Executive Director. She takes over from Rina Hadziev who returned to her position at Greater Victoria Public Library earlier this month. Laurie brings over 20 years experience working as a librarian in public and academic libraries, she spent over a decade working for a library technology vendor and most recently with the BC Libraries Cooperative where she nurtured the development of the accessible publishing summit, and developed programs and services for people with print disabilities through her position as the Project Manager for the National Network for Equitable Library Service. 
We took a few minutes to chat with Laurie about her vision for CELA and what she likes to do outside of work.
Let's start with the most important thing: books! What's your favourite book or genre? What are you reading now?
For fiction, I love to read literary fiction, usually Canadian, and fantasy. A Fine Balance by Rohinton Mistry is one of my all-time favourites (just when you think life can't get worse, it gets worse!), and more recent picks include authors such as Esi Edugyan (Washington Black), Richard Wagamese (Starlight) and Cherie Dimaline (The Marrow Thieves). For fantasy, I am in the middle of reading The Daevabad Trilogy by S.A. Chakroboty. For non-fiction, I often choose the health and wellness genre, and I am currently reading Michael Pollen's How to Change your Mind, which is a fascinating exploration into the use of psychedelics, especially in treating mental illness and addiction.
Please tell us what intrigues you about working with CELA.
Everyone deserves an opportunity to read, and equitable reading access is essential to making this happen. People with print disabilities read in different ways, and they need format choice that supports the diversity of their reading needs. CELA's commitment to providing material in multiple accessible formats, whether that is braille, human-narrated DAISY audio, or accessible text, is invaluable for people in Canada with print disabilities. I am also impressed by the strong relationship CELA has with the library community and how the incredibly knowledgeable and talented CELA staff work closely with public libraries to engage and train library staff on issues regarding accessible collections and services.
What experience do you bring to the Executive Director position that will help you in this role?
I have been a librarian for 25 years working both within libraries and working for companies or organizations that support libraries. I spent much of my early career at a library technology company, working in the areas of product management and customer service. For the last 10 years, I have been working for the BC Libraries Cooperative, most recently as a Project Manager for NNELS (National Network for Equitable Library Service), primarily focusing on accessibility testing and accessible publishing projects. I am passionate about accessibility and the intersection between reading, technology and equitable access.
What are your goals for CELA for the coming year and in the next few years?
Thanks to evolving awareness of the need for accessible materials, there are so many opportunities for us to explore. In the short term, it's my goal to continue to build on the excellent work and partnerships already underway. Thanks to the CELA team and Rina's work there are a number of exciting announcements to come over the next few months. In the longer term, I want to continue to develop additional partnerships and relationships with community organizations across Canada that serve the diverse needs of people with print disabilities, those who are blind or who have vision loss, people with learning disabilities and people who have physical disabilities which make it difficult to read a conventional print book.
We want to grow the collection of titles in accessible formats by continuing partnerships with publishers, vendors, and other organizations, nationally and internationally, that provide reading services for people with print disabilities. We also want to continue to collaborate with public libraries to expand awareness and understanding of accessibility in all areas of library services and programming. And as technology and accessible formats evolve, it's crucially important that CELA continues to adapt and support our patrons in finding and reading the books they love.
Tell us what you love to do outside of your job.
I live in Vancouver with my family. I have two teenagers, ages 17 and 15. I enjoy the west coast lifestyle and have been known to do both yoga and meditation! I enjoy the outdoors including hiking and kayaking.
Let us choose your next read
Love to read but not sure what to choose next? Interested in a certain genre and looking for recommendations? Let our library staff choose your next read for you.
Fill out Your Next Great Read form and tell us what you have loved to read, watch or listen to. We will send back a book recommendation specifically chosen for you based on your responses.
Intrigued? Here's the Your Next Great Read form. One request per person per week please!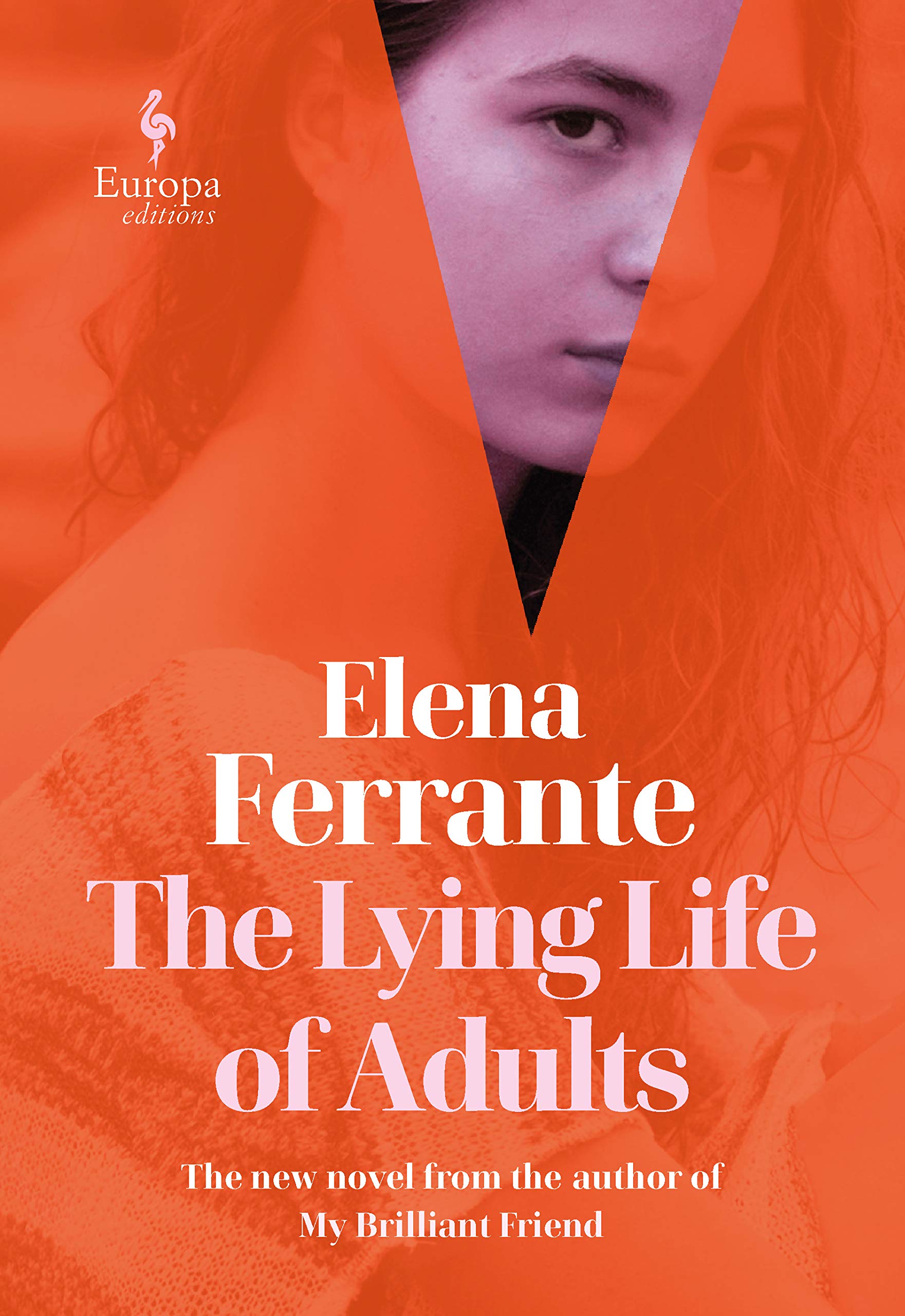 Featured title for adults: The Lying Life of Adults
Soon to be a Netflix Original Series. A powerful new novel set in a divided Naples by Elena Ferrante, the New York Times best-selling author of My Brilliant Friend and The Lost Daughter. "There's no doubt [the publication of The Lying Life of Adults] will be the literary event of the year." Elle Giovanna's pretty face is changing, turning ugly, at least so her father thinks. Giovanna, he says, looks more like her Aunt Vittoria every day. But can it be true? Is she really changing? Is she turning into Aunt Vittoria, a woman she hardly knows but whom her mother and father clearly despise? Surely there is a mirror somewhere in which she can see herself as she truly is. Giovanna is searching for her reflection in two kindred cities that fear and detest one another: a Naples of the heights, which assumes a mask of refinement, and a Naples of the depths, a place of excess and vulgarity. She moves between both in search of the truth, but neither city seems to offer answers or escape. Named one of 2016's most influential people by TIME Magazine and frequently touted as a future Nobel Prize-winner, Elena Ferrante has become one of the world's most read and beloved writers. With this novel about the transition from childhood to adolescence to adulthood, Ferrante proves once again that she deserves her many accolades. In The Lying Life of Adults, listeners will discover another gripping, highly addictive, and totally unforgettable Neapolitan story.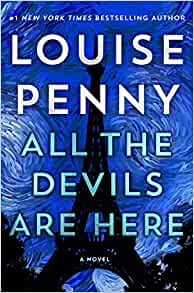 Top five books last month
Most popular with our readers last month:
All the Devils Are Here: A Novel (Chief Inspector Gamache #16) by Louise Penny Mysteries and crime stories
The Lying Life of Adults by Elena Ferrante Family stories
American Dirt: A Novel by Jeanine Cummins Family stories
Too Much and Never Enough: How My Family Created the World's Most Dangerous Man by Mary L. Trump Biography
The Little Teashop on Main by Jodi Thomas General fiction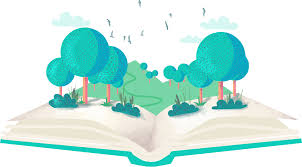 Forest of Reading lists announced!
On October 15, the Forest of Reading announced its reading list for the 2021 program. CELA works with the Forest of Reading team to ensure that accessible versions of books are available so that students with print disabilities can participate in the programs.
Each of the 10 categories are geared to grade levels. Students read a selection of the nominated titles and then vote for their favourites to choose the winner. Nominated titles represent the best in Canadian literature for kids, in both French and English. While the program is run through the Ontario Library Association it is open to Canadian libraries and schools. To find all the titles available in accessible formats, please visit our Forest of Reading page. And check out our recent blog post for an interview between CELA Content and Access Librarian and Lauren Flattery from the Silver Birch Committee as they discuss how books are chosen for each category.
Read more about the Forest of Reading program. For more award winning books for kids and teens, check out our dedicated Kids and Teens Award page.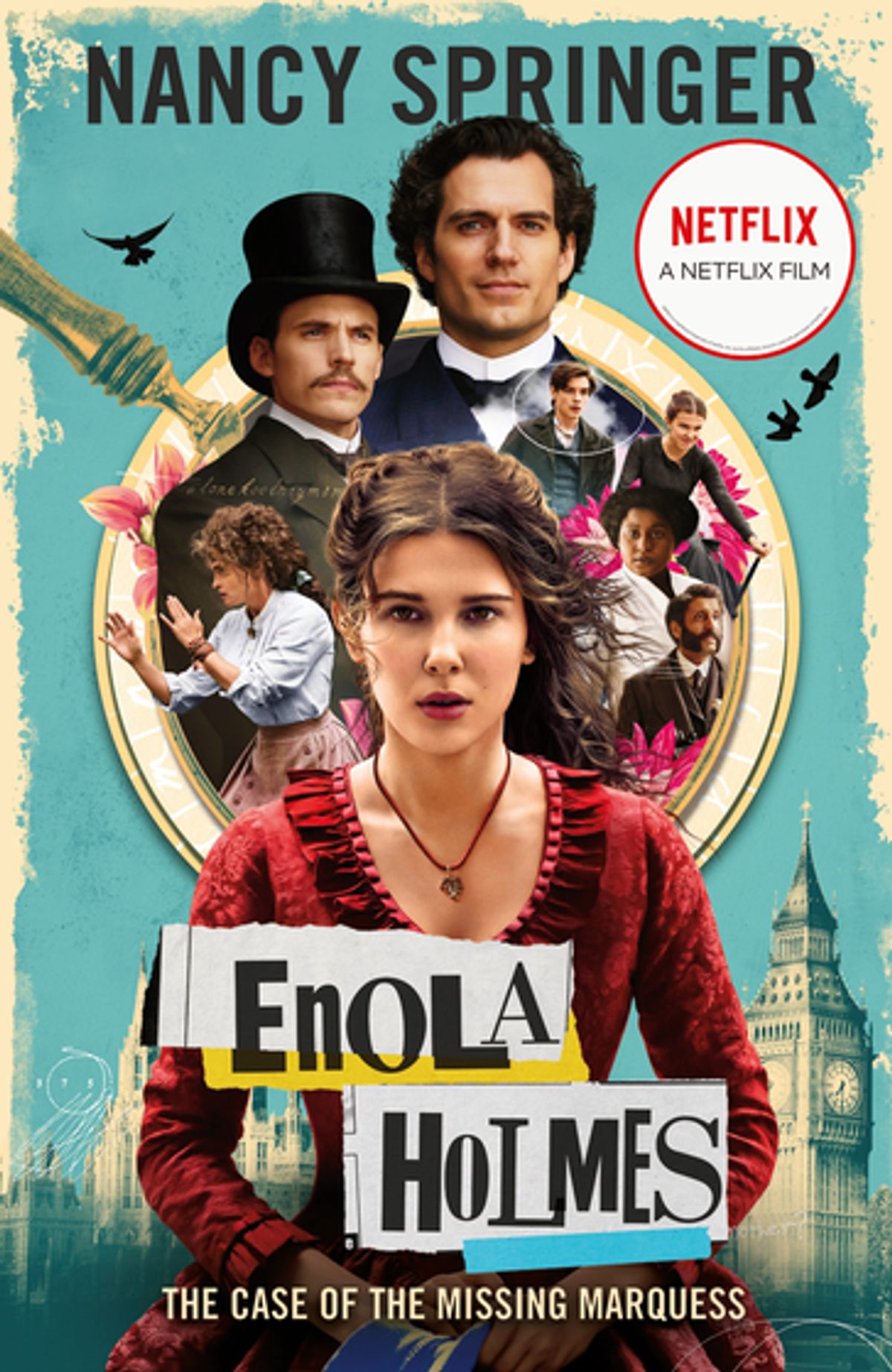 Featured title for kids: The case of the missing marquess (Enola Holmes mystery)
England, 1888. When her sixty-four-year-old mother disappears on Enola's fourteenth birthday, Enola sends telegrams to her much-older brothers Mycroft and Sherlock Holmes. After deciphering why her mother left, Enola escapes to London to search for her and becomes involved in a second mystery. Junior High. 2006.
Read The case of the missing marquess (Enola Holmes mystery.)
Read the Enola Holmes mystery series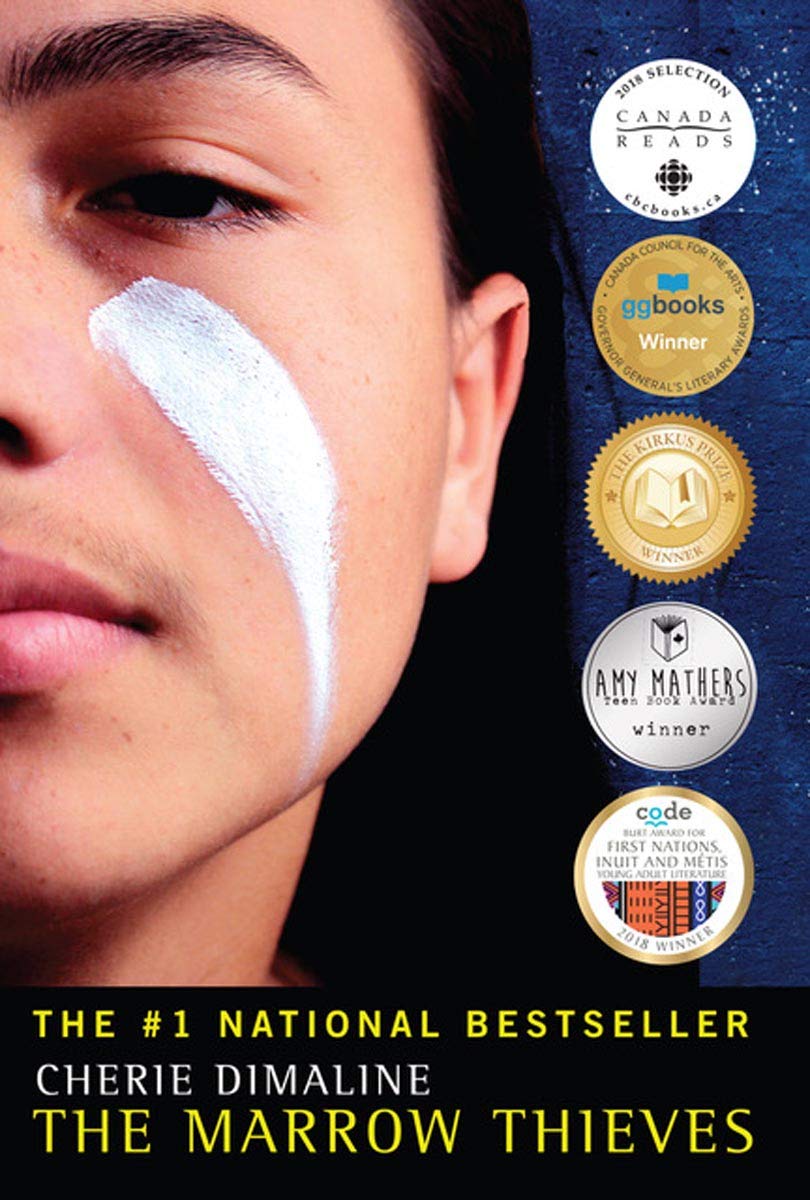 Top five for kids
Most popular with kids last month:
The marrow thieves by Cherie Dimaline
Theodore Boone (Theodore Boone Ser. #Bk. 1) by John Grisham 
Narwhal's otter friend (A Narwhal and Jelly book ; #4) by Ben Clanton
Pulse point by Colleen Nelson
The girl with the glass bird (Knights Haddon. #1.) by Esme Kerr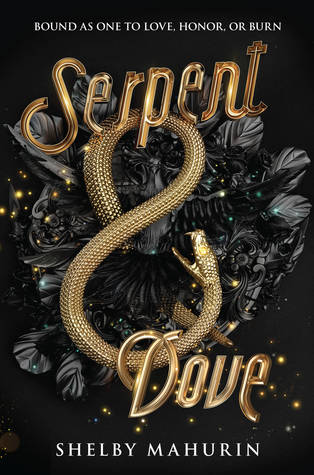 Top five for teens
Most popular with teens last month:
Serpent & Dove (Serpent & Dove #1) by Shelby Mahurin
The Ballad of Songbirds and Snakes (Hunger Games) by Suzanne Collins
Fight Like a Girl by Sheena Kamal
Contagion (Dark Matter #1) by Teri Terry
Eliza and Her Monsters by Francesca Zappia
Printbraille books a big hit
We have been thrilled with the response to the reinstatement of the full printbraille collection of children's picture books with braille. These books have been flying off our shelves and we have just added more. We want to thank you for the careful ways you have used these books. Please remember that we quarantine the books for 96 hours before they are circulated, so there is no need to wipe down the books. In fact, using water or any type of cleanser on the books may result in damage. We will continue to follow safety protocols on our end so that you can enjoy the books as soon as you receive them. We do ask you to return the books promptly once you are finished with them so that we can send them out to the next young person waiting to enjoy them.
If you are receiving printbraille books and no longer wish to get them, or if you need to update your preferences to reflect current reading interests, please call our Contact Centre to update your reading profile.
Check out some of our very favourite new printbraille books:
Grandmother School by Rina Singh. Every morning, a young girl walks her grandmother to the Aajibaichi Shala, the school that was built for the grandmothers in her village to have a place to learn to read and write. The narrator beams with pride as she drops her grandmother off with the other aajis to practice the alphabet and learn simple arithmetic. A moving story about family, women and the power of education—when Aaji learns to spell her name you'll want to dance along with her.
If I Couldn't Be Anne by Kallie George. A beautiful read-aloud picture book about the power of the imagination, inspired by the best-selling Anne of Green Gables. In this whimsical and magical picture book, Anne's boundless imagination takes flight! She imagines being all the things she loves so dearly. If I Couldn't Be Anne, Anne with an e, what would I be? But even as Anne's imagination soars far and wide, she comes back down to earth, recognizing that some things - like friendship! - are even better than the imagination. With adorable illustrations, and a heartfelt message, this picture book is a perfect read-aloud introduction to L.M. Montgomery's beloved Anne and will delight her brand-new fans and lifelong readers alike.
What's on our blog?
Check out our new blog for interesting articles about books we love, news from the literary and accessible publishing worlds and information about CELA services.
Recently we have added articles about spooky stories for Halloween, an interview with Lauren Flattery about choosing books for the Forest of Reading Silver Birch Award, and a feature about how Yukon Public Library offers accessible services. Find these stories, and more, at celalibrary.ca/blog.
Service tip
Have you given EasyReader a try? Our former Direct to Player app is no longer being supported and, as we update our website and maintain security requirements, there is a possibility that the old app will no longer work. Newer apps like EasyReader and Voice Dream Reader are available as updated options. We have lots of tutorials and staff to help you make the transition.
Holiday Hours
CELA's Contact Centre will be closed Wednesday November 11th for Remembrance Day. We will reopen on Thursday.
Stay connected!
Visit CELA's social media, including Twitter, Facebook and our blog, for more news about what's happening in the world of accessible literature.