In this issue
Letter from CELA's Executive Director
This May feels like a month of celebration for CELA. We are very excited to announce the launch of a new service which allows our users to read audiobooks using Envoy Connect, a new, easy to use, portable and very affordable device. It's always our goal to offer our users a broad range of choices in both their reading materials, and in the ways they access that material, and Envoy Connect is an excellent option for many of our users. The Envoy Connect offers important flexibility for our users. It can be loaded with books via a home computer and internet access, or it can be returned to CELA for reloading – or both as needs change. We have more information in this newsletter about Envoy Connect, which is now available in Canada, or you can visit our website for more information.
We are also celebrating books for younger readers. Many of the young readers' choice programs including Forest of Reading, Hackmatack and the Manitoba Young Readers Choice Awards (MYRCA) have announced their winners this month.. We are delighted to have so many of the nominees and winners available for young readers. You can find links to these winners on our Kids and Teens Awards Page.
We also want to congratulate the CELA Accessibility Award winners Bibliothèques de Laval for their excellent work in creating an engaging accessible summer reading club for kids in 2022.  We can't wait to see what Bibliothèques de Laval and other libraries do for summer 2023. If your library does a great job, make sure to let them know how valuable their efforts are. Making libraries a welcoming space for all, and providing lots of excellent choices in books for young people, are two crucial ways we can all ensure kids with print disabilities can stay engaged with books and reading.
Our newsletter is full of book recommendations, award winners, and reader favourites. I hope you find lots to fill your summer reading list.
Happy reading!
Laurie Davidson, Executive Director 
Envoy Connect Service now available
We are delighted to announce a new service which uses the Envoy Connect, a new audiobook player, to read CELA titles. 
The Envoy Connect is a portable, affordable, and easy-to-use audiobook player. This device has a simple and intuitive layout and can hold 12 CELA titles. Envoy Connect offers our users lots of flexibility in receiving their books. 
• The Envoy Connect can be mailed to CELA to be reloaded with new titles. Mailing is free thanks to Canada Post's Literature for the Blind program.
• It can also be reloaded at home with our new software, CELA Connect. This free software is simple, accessible, and does not require advanced computer skills, allowing users to get new books quickly and easily without having to wait for mail deliveries. • Users can choose to use mail reloading, reloading with CELA Connect at home, or both, depending on their needs. 
If you would like to try the Envoy Connect, we have a dedicated resource page on our website which includes Our User Guide, A Quick Reference Guide, the Audio Quick Start Guide and Audio Demo.
We've also created a User Guide, Quick Reference Guide, Audio JAWS Guide and Video Tutorial for CELA Connect, the software used to reload the Envoy Connect at home or in the library.  
"When we are asked about why choices are so important to our users I think we can look back to the last few years. Whether it was mail service interruptions, or the unknown of the pandemic and its associated supply interruptions, what we heard from our users was just how important consistent access to books was for their wellbeing.  Envoy Connect is one more tool in our toolbox to help our users maintain that consistent access. It gives them lots of choices for ways to receive their books. And that choice is one of the many reasons we are excited to offer this new service" says Laurie Davidson. "I hope those folks who are able to try the Envoy Connect will love it as much as we do."
To learn more about the Envoy Connect, check out our blog post, or visit our dedicated Envoy Connect resource page.
Spring award winners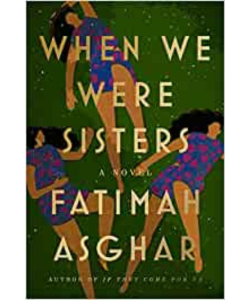 The award season continues into the spring and features some excellent books. 
Congratulations to Fatimah Asghar who won the inaugural Carol Shields Award for their book When We Were Sisters. Asghar, who is a South-Asian American Muslim, will receive the prize of $150,000 USD and a residency at the beautiful Fogo Island Inn in Newfoundland.
The prize, named for one of Canada's most beloved authors, celebrates excellence in fiction written by women and non-binary writers in Canada and the United States.
Congratulations also go to Chris Turner, who won the Shaughnessy Cohen Prize for his book How to Be a Climate Optimist Blueprints for a Better World. Part of the Writer's Trust suite of prizes, this award is presented annually "for an exceptional book of literary nonfiction that captures a political subject of relevance to Canadian readers."
The Canadian Crime Writers awards were also announced. The annual awards were established by the Crime Writers of Canada in 1984, and promote the best in mystery, crime, suspense fiction, and crime nonfiction by Canadian authors. Winners include: 
Indigenous Voices Award nominees announced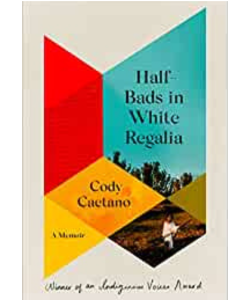 Early in May the Indigenous Voices Awards announced the nominees for the 2023 prize. The award was established in 2017 to recognize and celebrate the work of Indigenous writers in eight categories in English, French and Indigenous languages.
The winners will be announced on June 21, National Indigenous Day. CELA is pleased to have some of the featured titles including
• Half-Bads in White Regalia: A Memoir By Cody Caetano
• Making Love with the Land By Joshua Whitehead
• Weird Rules to Follow By Kim Spencer
• Trailer Park Shakes By Justene Dion-Glowa
CELA celebrates Pride Month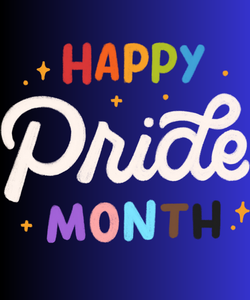 June is Pride Month and an excellent opportunity to delve into the stories and the real life memoirs from the LGBTQ2+ community. We've put together some booklists to browse. Choose from one or all of these great lists:
On the CELA blog this month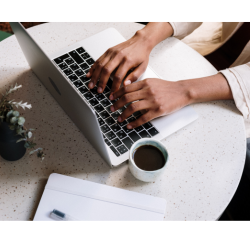 Check out our blog for the latest CELA news!
In May we featured book recommendations for Asian Heritage Month and we've recently added a story on the new Envoy Connect audiobook player which includes comments from the team that launched this new service. 
Save the date for BLC's third annual virtual symposium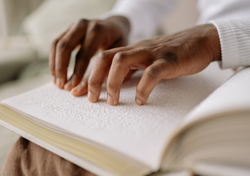 Braille Literacy Canada (BLC) will be holding its third annual virtual braille symposium on Friday June 2nd, 2023 from 1 – 5 PM EDT. This event will be of interest to braille readers, educators, transcribers, parents and anyone else who is passionate about braille literacy! For more information please visit the Braille Literacy website.
TD Summer Reading Club 2023 launches June 12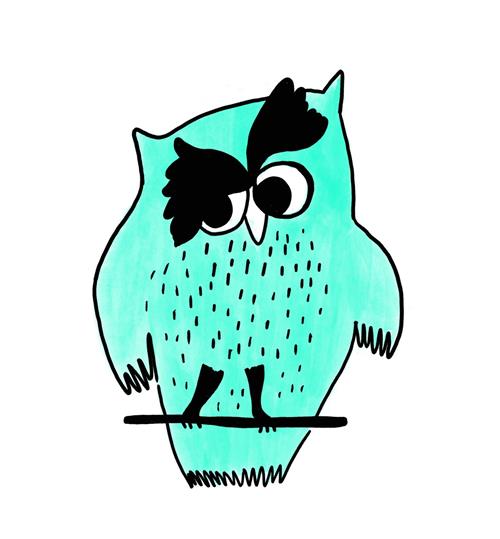 Summer is just around the corner – and with summer comes the TD Summer Reading Club. The program officially begins on June 12, when this year's website will launch with some great activities and resources to make reading extra fun this summer. 
You can get a sneak peek now at some of this year's plans and learn more about how to register and take part.
The TDSRC has made a commitment to create online experiences, as well as printed notebooks, with accessibility in mind. Find resources and learn more about accessible elements on the Accessibility page.
TDSRC Accessibility Award Announced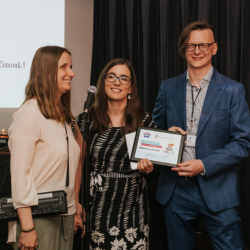 We are delighted to congratulate the winner of the 2022 CELA Accessibility Award, Bibliothèques de Laval. The award is presented annually to the library that demonstrates excellence in accessible programming supporting their TD Summer Reading Club. 
CELA staff Jessica Desormeaux and Ioana Gandrabur presented the award personally to Mathieu Tremblay, Bibliothécaire, Médiation Culturelle from Bibliothèques de Laval who commented "We are very pleased to have won the Club TD Accessibility prize this year. As you probably know, Laval is a big city (almost 450 000 people) with a really nice diversity of citizens and it's in our library duty and mission to offer culture and literacy programs to everyone from the itinerant, to those with disabilities, or to the LBGTQ+ community. That's why this prize is important to us : it represents a step in the right direction.''
Congratulations to the team at Bibliothèques de Laval for their hard work and dedication to ensure an accessible and inclusive TD Summer Reading Club program. We can't wait to see what you do this year.
Forest of Reading and Manitoba Young Readers Club Award winners announced 
Canada has a rich collection of award and reading programs dedicated to encouraging young people to love books. 
Early this month the Manitoba Young Readers Choice Awards announced winners for their Sundogs and Northern Lights categories. Congratulations to all the winners and honoured books including:  
And the Forest of Reading announced their winners to the cheers of the live and online audiences. Each year CELA works with the Forest of Reading to ensure kids can participate no matter how they read. Check out our Forest of Reading page for the full list of the accessible nominees and celebrate the winners including: 
Featured title for adults: Strangers in the night: A novel of Frank Sinatra and Ava Gardner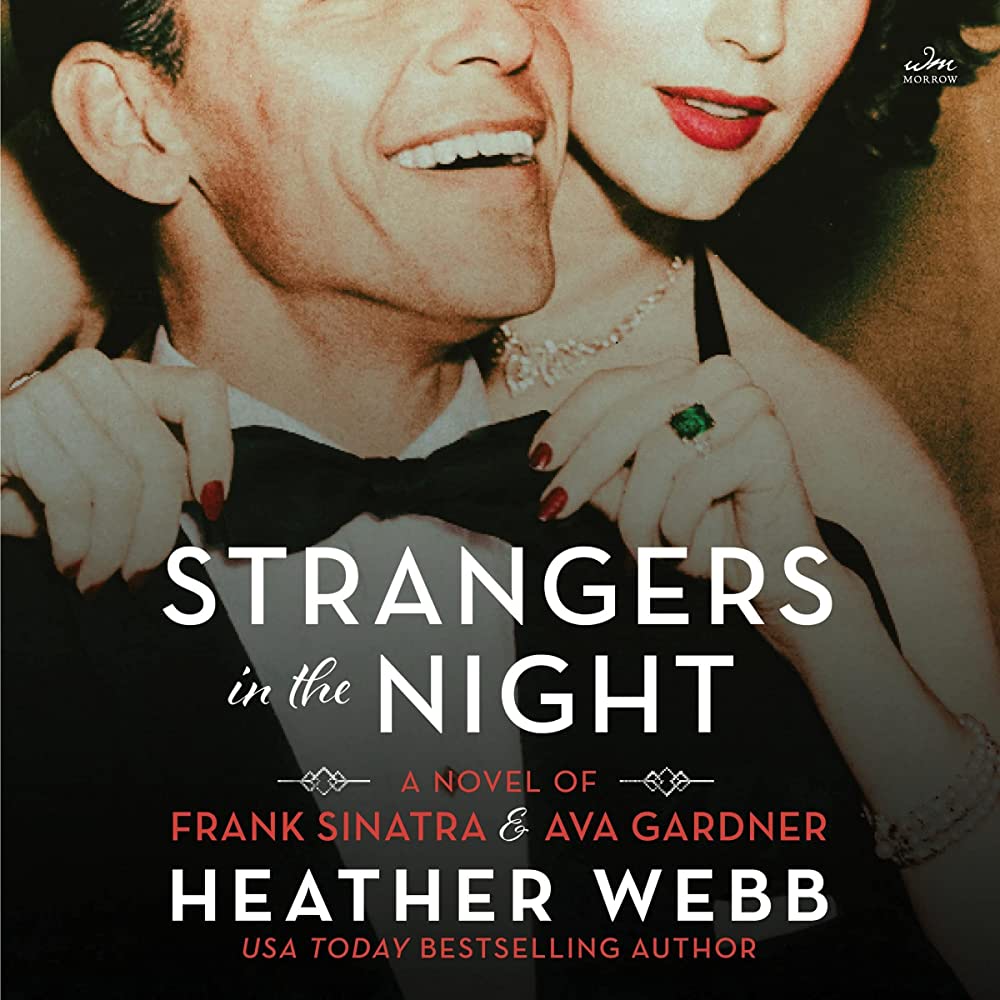 It was the tumultuous romance that scandalized the world: Frank Sinatra and Ava Gardner fought, loved, and lived life to the hilt. Now their unbridled story is brought vividly to life by Heather Webb, the bestselling author of Meet Me in Monaco and The Next Ship Home. In the golden age of Hollywood, two of the brightest stars would define—and defy—an era... 
She was the small-town southern beauty transformed into a Hollywood love goddess. He was the legendary crooner whose voice transfixed the world. They were Ava Gardner and Frank Sinatra. Separately they were irresistible; together they were an explosive combination. Ava's star is rising just as Frank's career—and public image as a family man—is taking a hit. Gone are the days of the screaming bobbysoxers and chart-topping hits. Ava, however, finds herself gracing the front page of every tabloid in America. Jealousy and cheating abound, and when the two succumb to their temperaments and their vices, their happiness is threatened at every turn. As the pair ride the rollercoaster of success and failure, passion and anger, they both wonder if the next turn will be the end of their careers, and most devastating of all—the end of all they've shared. A captivating novel with a star-studded cast spanning continents and decades, Strangers in the Night brings to life the most riveting love story of the twentieth century.
Strangers in the night: A novel of Frank Sinatra and Ava Gardner by Heather Webb
Top five books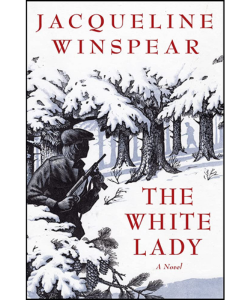 Most popular with our readers this month:
Top five for kids
Most popular with kids this month: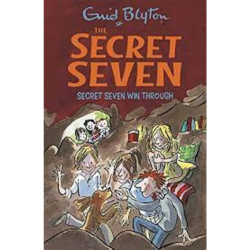 Featured title for young adults: She Persisted: Ella Fitzgerald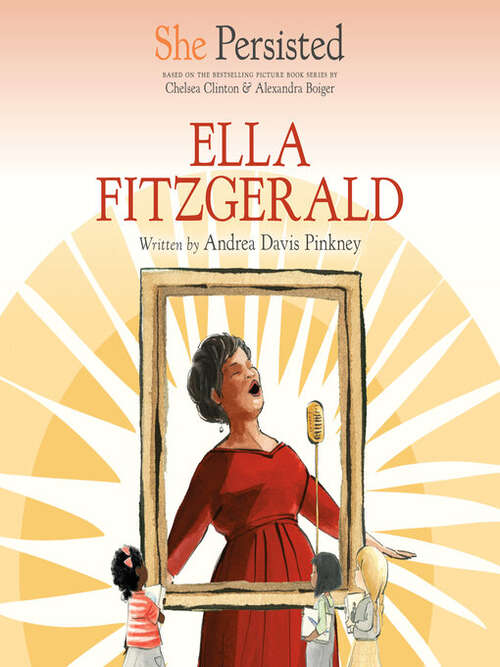 Inspired by the #1 New York Times bestseller She Persisted by Chelsea Clinton and Alexandra Boiger comes a chapter book series about women who spoke up and rose up against the odds—including Ella Fitzgerald! Having lost her mother at a young age, Ella Fitzgerald struggled as a child, especially during the Great Depression. But after winning over the audience with her singing at an Amateur Night at the Apollo, Ella's career began, and she eventually went on to become a world-renowned singer known as the First Lady of Song. 
In this chapter book biography by award-winning and bestselling author Andrea Davis Pinkney, readers learn about the amazing life of Ella Fitzgerald—and how she persisted. Complete with an introduction from Chelsea Clinton and a list of ways that readers can follow in Ella Fitzgerald's footsteps and make a difference! A perfect choice for kids who love learning and teachers who want to bring inspiring women into their curriculum. And don't miss out on the rest of the books in the She Persisted series, featuring so many more women who persisted!
She persisted: Ella fitzgerald (She Persisted) By Andrea Davis Pinkney
Top five for teens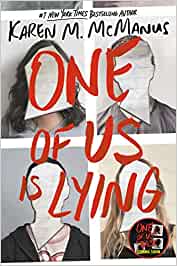 Most popular with teens this month: 
Stay connected!
Visit CELA's social media, including Twitter, Facebook and our blog, for more news about what's happening in the world of accessible literature.