In this issue
Letter from CELA's Executive Director
No matter how old you are, there's something wonderful about enjoying a book on a beautiful summer's day. For younger readers, their library's Summer Reading Club combines exciting activities and programs with great books. CELA works with the TD Summer Reading Club and other provincial programs to offer support and accessible resources which help libraries build inclusive and welcoming summer programs for kids of all abilities. This month we were delighted to present one of those libraries, the Madoc Public Library located in eastern Ontario, with the TDSRC Accessibility Award. We want to thank them for the all the work and creativity they poured into their 2021 programming. 
 
June has had a lot of exciting news. We are so pleased to be joining the Canadian Accessibility Network (CAN) as an official CAN Collaborator Organization.  CAN's goal is to advance accessibility for people with disabilities using the power of collaboration, and a multipronged approach which leverages research, technology, education, policy and community engagement. We are looking forward to the opportunity to contribute to this important initiative. 
We also are pleased to announce, that the CELA Board has approved our new Strategic Priorities document which will guide our work until March 2024. Our new strategic priorities have been built on our existing strategic plan and have been modified and updated to reflect changes in the current landscape, particularly in the areas of diversity, equity and inclusion. We are grateful for the contributions and feedback we received from multiple stakeholders and we invite you to read the Strategic Priorities document which is now available on our website. (link) 
This month we are celebrating both Pride Month and Indigenous People's Day, and to mark the occasions we have collected some new and interesting titles which reflect the richness and diversity of both of these communities. Please visit our blog to find these curated lists.  (links) 
Finally, I wanted to let you know that our Open Book newsletter will not be published in the month of July. I invite you to check out our social media, our blog, and our Recommended page (links) for CELA news and book recommendations. 
I hope you have a happy summer and enjoy some great books!
Laurie Davidson
CELA Executive Director
Expanded Delivery Options Project By the Numbers
Our Expanded Delivery Options Pilot Project has been officially completed. As the project winds down our team is evaluating the feedback we've received in order to determine our next steps. We were delighted with the willingness of our users to help us with this project and wanted to share more about the scope of the project. 
Number of participants: 512
          355 Envoy Connect
          150 Smart Speaker App
          12 DAISY Player with cartridge storage system
Number of participant meetings held: 6 
Number of responses to our surveys: 324 (with one survey left to distribute to gather final feedback on the Smart Speaker applications)
Number of people who attended and watched the Accessible reading in the digital age webinar offered by our Peer Trainers: 404
We want to thank all of those who have assisted with this project including our EDOP team, our technology partners and of course our participants and those who supported them as they learned new ways of accessing reading materials. 
We will share more about our next steps once we have evaluated all the feedback we have received. Look for more information in our newsletters this fall.  For more information about our Expanded Delivery Options Project, please visit our EDOP page.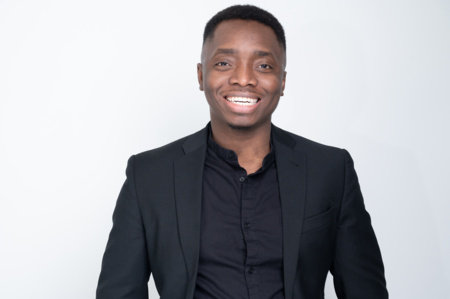 Awards updates
The Awards circuit continues to be a busy one with a number of awards announcing their winners during June. Check out the winning titles in our collection.  
Ontario Trillum Award: Congratulations to Ann Shin and Danièle Vallée who won the 2022 Trillium Book Awards for their novels The Last Exiles and Sept nuits dans la vie de Chérie. 
Griffin Poetry Prize: Nigerian Canadian physician won the $65,000 Griffin Prize for his debut work of poetry called The Junta of Happenstance which explores family dynamics, social injustice, the immigrant experience, economic anxiety. This collection also won the 2021 Governor General's Literary Award for poetry.
Women's Prize for Fiction: Congratulations to Canadian author Ruth Ozeki whose book The Book of Form and Emptiness won the 2022 Women's Prize for Fiction. The prize recognizes the year's best novel written by a woman in English and is open to authors around the world.  The story features a young boy with a chaotic life, who finds refuge in his local public library. 
Lambda Literary Award: Congratulations to Alix Ohlin who won the Lambda award in the Bisexual Fiction category for her short story collection We Want What We Want. 
Saskatoon Book Awards: Metis author Lisa Bird-Wilson won the City of Saskatoon/Saskatoon Public Library Saskatoon  Award. and the Regina Public Library Book of the Year Award for her 2021 novel Probably Ruby. 
Indigenous Voices Awards announce 2022 Winners
CELA is pleased to renew our agreement with the Indigenous Voices Awards (IVA) program. The IVAs were established in 2017 to support and nurture the work of Indigenous writers in lands claimed by Canada and recognizes both published and unpublished works. CELA will work with the team at IVA to create accessible versions of shortlisted titles in the published prose and published graphic novels, comics, and illustrated Books categories. 
We want to offer our warmest congratulations to all the 2022 winners. We are delighted to have accessible versions of Treaty Words: For As Long As the Rivers Flow by Aimée Craft and Luke Swinson, which won in the Graphic Novels, Comics, and Illustrated Books category, and All the Quiet Places by Brian Thomas Isaac which won this year's Published Prose category.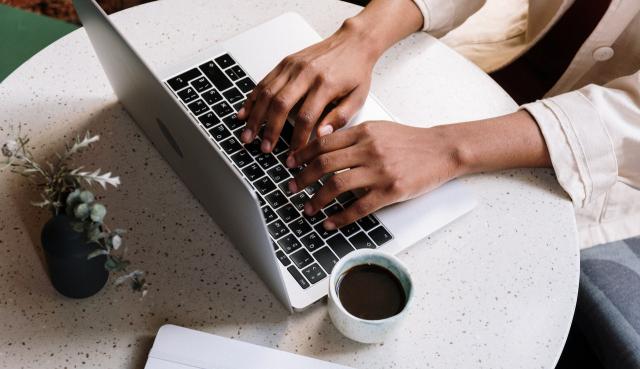 Check out the CELA Blog
CELA recognized two important celebrations in June:  Pride Month and National Indigenous Peoples Day. We collected new and interesting titles for a blog post honouring each celebration. Check out our recommendations on our blog at celalibrary.ca/blog.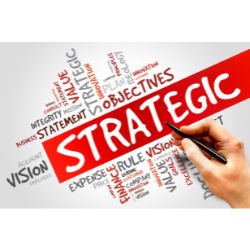 CELA's New Strategic Priorities 
Our new Strategic Priorities document has been approved by our Board and is now available on our website. It was developed using the existing Strategic Plan and adapted to reflect changes in the current landscape, particularly in the areas of diversity, equity and inclusion.  
We invite you to read the document which will guide CELA's work over the next 18 months and we thank all who provided feedback and contributed to the development of these strategic priorities.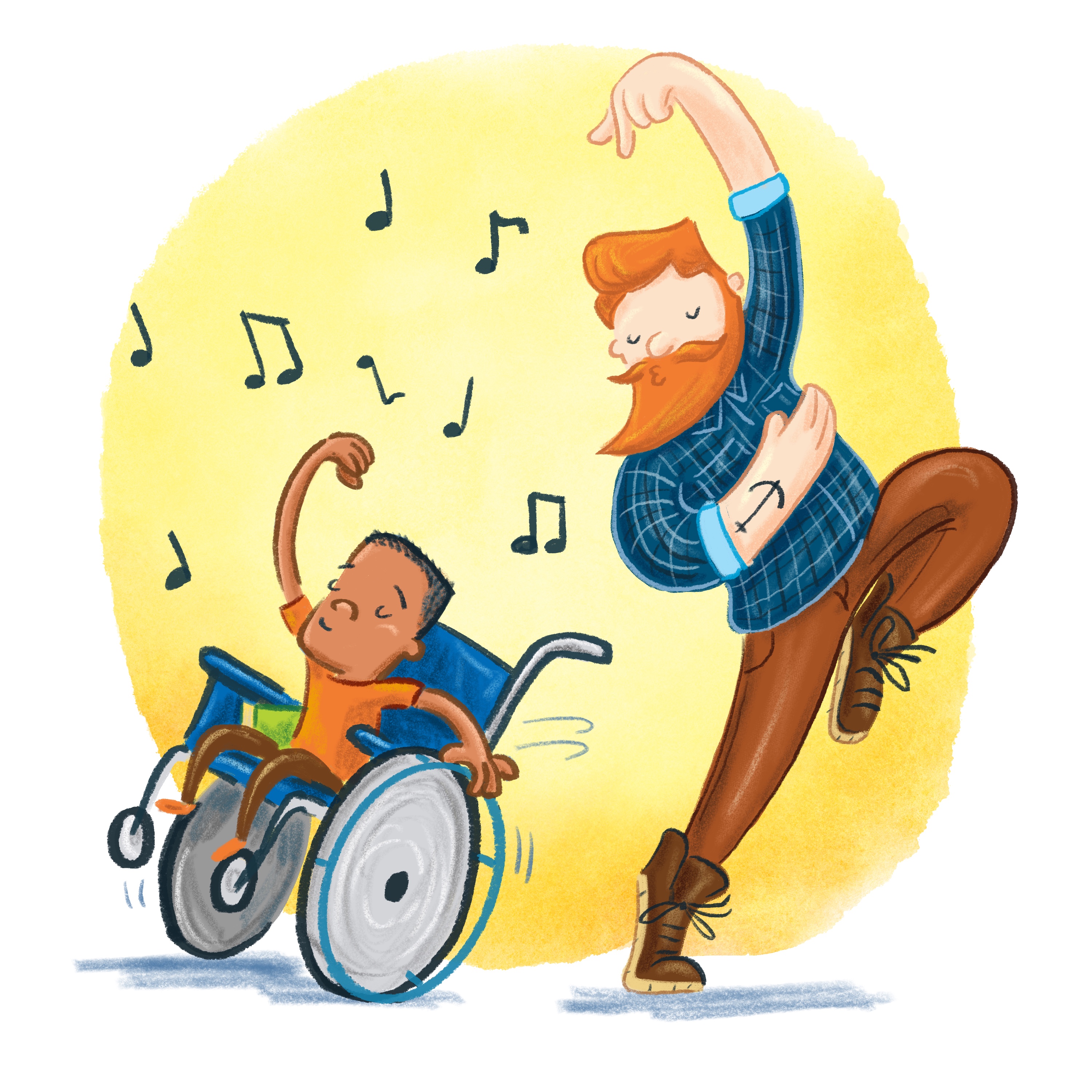 Summer Reading means Summer Fun
Public libraries across the country are looking forward to welcoming kids for their summer reading club programs. If your library is part of the TD Summer Reading Club (TDSRC) and a young person in your life has a print disability, ask for the adapted notebook or learn more about the accessible offering at the TDSRC website's Accessibility page. 
Wherever you are, we encourage you to let your library know what services and resources you need to fully participate.  And check out our Kids and Teens page and TDSRC Reading Club booklists in both French and English to find some great summer reads.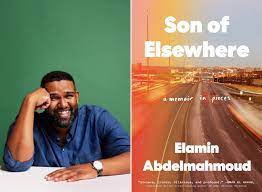 Featured title for adults: Son of Elsewhere: A Memoir in Pieces by Elamin Abdelmahmoud
From one of the most beloved media personalities of his generation comes a one-of-a-kind reflection on Blackness, faith, language, pop culture, and the challenges and rewards of finding your way in the world.Professional wrestling super fandom, Ontario's endlessly unfurling 401 highway, late nights at the convenience store listening to heavy metal—for writer and podcast host Elamin Abdelmahmoud, these are the building blocks of a life. Son of Elsewhere charts that life in wise, funny, and moving reflections on the many threads that weave together into an identity. Arriving in Canada at age 12 from Sudan, Elamin's teenage years were spent trying on new ways of being in the world, new ways of relating to his almost universally white peers. His is a story of yearning to belong in a time and place where expectation and assumptions around race, faith, language, and origin make such belonging extremely difficult, but it's also a story of the surprising and unexpected ways in which connection and acceptance can be found. In this extraordinary debut collection, the process of growing—of trying, failing, and trying again to fit in—is cast against the backdrop of the memory of life in a different time, and different place—a Khartoum being bombed by the United States, a nation seeking to define and understand itself against global powers of infinite reach. Taken together, these essays explore how we pick and choose from our experience and environment to help us in the ongoing project of defining who we are—how, for instance, the example of Mo Salah, the profound grief practices of Islam, the nerdy charm of The O.C.'s Seth Cohen, and the long shadow of colonialism can cohere into a new and powerful whole. With the perfect balance of relatable humor and intellectual ferocity, Son of Elsewhere confronts what we know about ourselves, and most important, what we're still learning.
Read  Son of Elsewhere: A Memoir in Pieces by Elamin Abdelmahmoud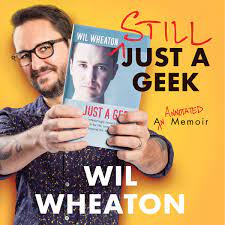 Top five books
Most popular with our readers this month:
Sea of tranquility: A novel by Emily St. John Mandel Science fiction
Her Hidden Genius: A Novel by Marie Benedict Historical fiction
The girl in the middle: Growing up between black and white, rich and poor by Anais Granofsky Actors biography
Run, Rose, run: A novel by Dolly Parton Suspense and thrillers
Still just a geek: An annotated memoir by By Wil Wheaton Actors Biography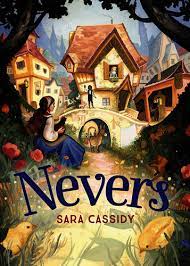 Featured title for kids: Nevers by Sara Cassidy
Resourceful fourteen-year-old Odette is on the move again, traveling as a stowaway on a cheese cart with her hapless mother, Anneline. They are in Burgundy, France, in 1799, fleeing yet another calamity caused by Anneline (who is prone to killing people accidentally). At dawn they find themselves in a town called Nevers, which is filled with eccentric characters, including a man who obsessively smells hands, another who dreams of becoming a chicken and a donkey that keeps the town awake at night, braying about his narrow life. As Odette establishes a home in an abandoned guardhouse, she makes a friend in the relaxed Nicois and finds work as a midwife's assistant. She and Nicois uncover a mystery that may lead to riches and, more important for Odette, a sense of belonging.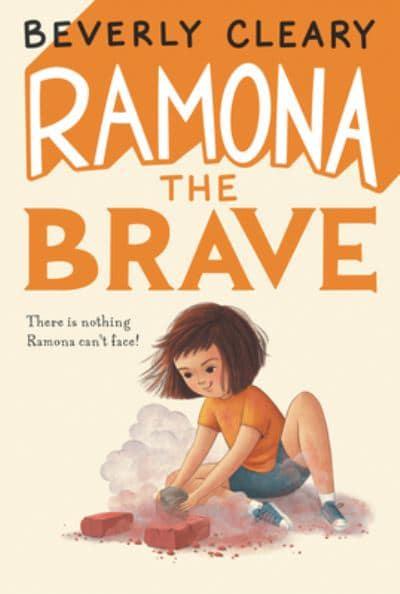 Top five for kids
Most popular with kids this month:
Meet David Suzuki by  Elizabeth MacLeod
Shipwreck (Detective Murdoch mystery.) by Maureen Jennings 
Ramona the Brave by Beverly Cleary 
Sara and the Search for Normal by By Wesley King 
The dragonet prophecy: Wings of fire series, book 1 (Wings of Fire) by Tui T. Sutherland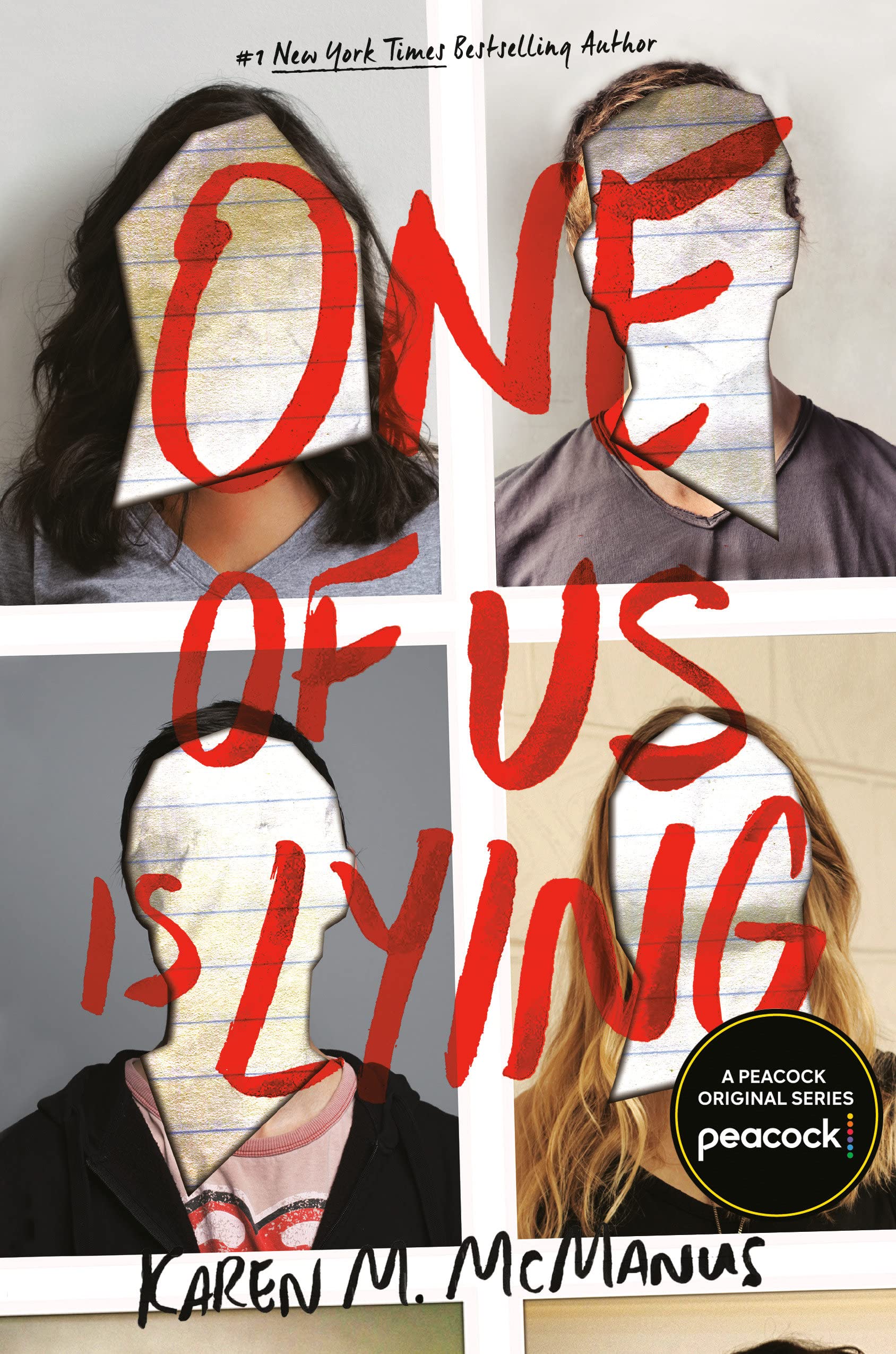 Top five for teens
Most popular with teens this month:
Webinars for you
We host a series of webinars to help users access CELA services, to stay up to date on new technologies and to learn more about accessible reading. To make these webinars easier to find, we've recently put a link to these webinars on our home page under the CELA for you section. 
On the Webinars for you page, you will find upcoming webinars, including CELA's collection for young readers with print disabilities. On that same page you will find links to other CELA video resources available on our YouTube channel. Please note that we have moved our webinar for parents to the fall. Watch for dates on our website and check back often for new webinars.
CELA and EasyReader–Get Started using CELA's Accessible Reading Collection and Dolphin's FREE Talking Book App for People with Print Disabilities

Dolphin and CELA (Centre for Equitable Library Access) are excited to offer you a FREE training opportunity that will show you how to seamlessly search and read CELA books on your iOS, Android, Windows and Fire devices. You will learn who qualifies to be a CELA patron, how to get Dolphin's free App EasyReader, and how to fully customize your reading experience. We'll even provide a "cheat-sheet", copies of session slides and a recording of the webinar to refer to and to share with friends or colleagues afterward. Get reading today with CELA and EasyReader!
To register for the webinar choose the link below:
Service Tip 
Keep us up to date! 
If you are spending the summer away at a vacation home, cottage or cabin this summer, make sure that update your address to continue to get deliveries from us! Update your address online or by calling the Contact Centre. 
Stay connected!
Visit CELA's social media, including Twitter, Facebook and our blog, for more news about what's happening in the world of accessible literature.