In this issue
Letter from CELA's Executive Director
Dear users,
CELA's role, as a repository of stories and information, is one we take very seriously. We work with publishers, literary awards and reading programs to ensure that everyone, regardless of how they read, can stay informed and take part in our national conversations. Whether you choose the Governor General Award winning Five Little Indians about residential schools, the Trillium award winning How to Pronounce Knife, or one of the fantastic books from the TD Summer Reading Club, we have books to help you learn, to make you think, to entertain or engage you. We also work very hard to make sure that the books in our collection reflect the diverse experiences and stories of our own users. We should all be able to see ourselves and our neighbours in the stories we read. 
We are also celebrating the beginning of Summer Reading Club season. CELA collaborates with the TD Summer Reading Club to supply adapted notebooks to kids with print disabilities and to support other Summer Reading Clubs, like those in BC and New Brunswick, to provide accessible versions of many of the books on their reading lists.   
If there are books you would like to see added to our collection please use our book suggestion form to let us know. And stay tuned to our social media, our blog and our newsletters this summer for exciting announcements about additions to our collections. 
Books have always been a way to help us make sense of the world. Like many across the country, we have been grappling with the news of the identification of nearly 1000 unmarked graves at residential schools in the past weeks. Throughout the month of June, we have been featuring Indigenous authors, especially residential school survivors, as it is their voices and experiences that need to be centered in these conversations. Our hearts are with all those affected by this national tragedy.
Stay safe,
Laurie Davidson
CELA Executive Director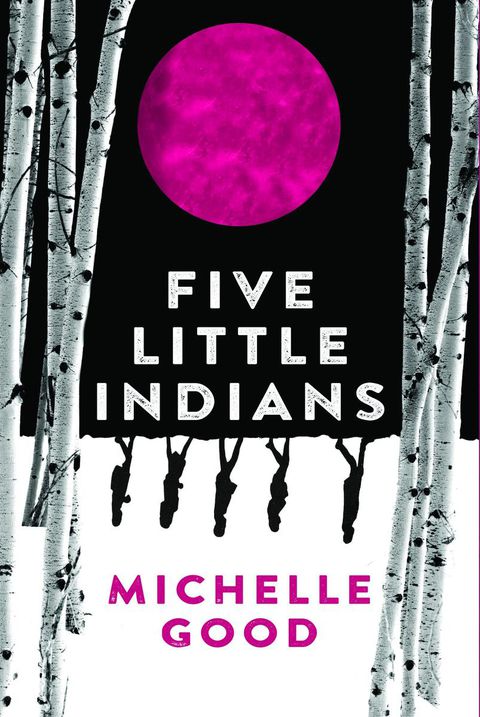 Governor General's Awards announce its winners
The 2020 Governor General's Awards for Literature were postponed due to the pandemic and recently announced on June 1, 2021. CELA works with the awards to make shortlists of key categories available to our readers and we want to congratulate all the winners and the nominees. 
The winners for the 2020 awards include:
The 2021 awards will return to the regular schedule and be given out this fall.
Congratulations to other recently announced award winners: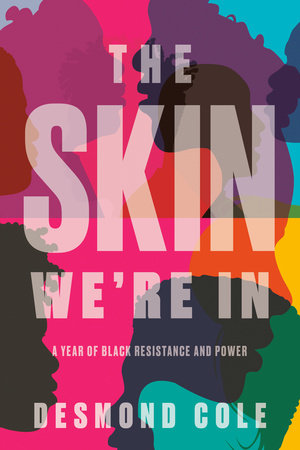 The Shaughnessy Cohen Shortlist Announced
The Shaughnessy Cohen Prize for the best in political writing was announced earlier this month. Books from the shortlist currently in the CELA collection include:
Desmond Cole's award winning The Skin We're In which chronicles one year in the struggle against racism in Canada
Can you hear me now by Celina Caesar-Chavannes, a leadership book and memoir by the successful Black entrepreneur and former Member of Parliament
Reset by Ronald Deibert exposes the disturbing influence and impact of the internet on politics, the economy, the environment, and humanity.
The Abortion Caravan by Karin Wells about the seventeen women who "occupied" the Prime Minister's front lawn in Ottawa, led a rally of 500 women on Parliament Hill, and shut down the House of Commons, the first and only time this had ever happened in an effort to ensure a woman's right to choose.
The last nominee, Whipped by Alex Marland, will be added to our collection as soon as possible. The winner will be announced September 22, 2021.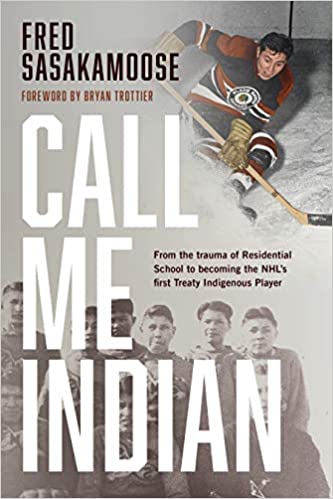 Featured title for adults: Call Me Indian: From the Trauma of Residential School to Becoming the NHL's First Treaty Indigenous Player
Trailblazer. Residential school Survivor. First Treaty Indigenous player in the NHL. All of these descriptions are true - but none of them tell the whole story. Fred Sasakamoose, torn from his home at the age of seven, endured the horrors of residential school for a decade before becoming one of 120 players in the most elite hockey league in the world. He has been heralded as the first Indigenous player with Treaty status in the NHL, making his official debut as a 1954 Chicago Black Hawks player on Hockey Night in Canada and teaching Foster Hewitt how to pronounce his name.
Sasakamoose played against such legends as Gordie Howe, Jean Beliveau, and Maurice Richard. After twelve games, he returned home. When people tell Sasakamoose's story, this is usually where they end it. They say he left the NHL to return to the family and culture that the Canadian government had ripped away from him. That returning to his family and home was more important to him than an NHL career. But there was much more to his decision than that. Understanding Sasakamoose's choice means acknowledging the dislocation and treatment of generations of Indigenous peoples. It means considering how a man who spent his childhood as a ward of the government would hear those supposedly golden words: "You are Black Hawks property." Sasakamoose's story was far from over once his NHL days concluded. He continued to play for another decade in leagues around Western Canada. He became a band councillor, served as Chief, and established athletic programs for kids. He paved a way for youth to find solace and meaning in sports for generations to come. Yet, threaded through these impressive accomplishments were periods of heartbreak and unimaginable tragedy - as well moments of passion and great joy. This isn't just a hockey story; Sasakamoose's groundbreaking memoir sheds piercing light on Canadian history and Indigenous politics, and follows this extraordinary man's journey to reclaim pride in an identity and a heritage that had previously been used against him.
Read Call Me Indian: From the Trauma of Residential School to Becoming the NHL's First Treaty Indigenous Player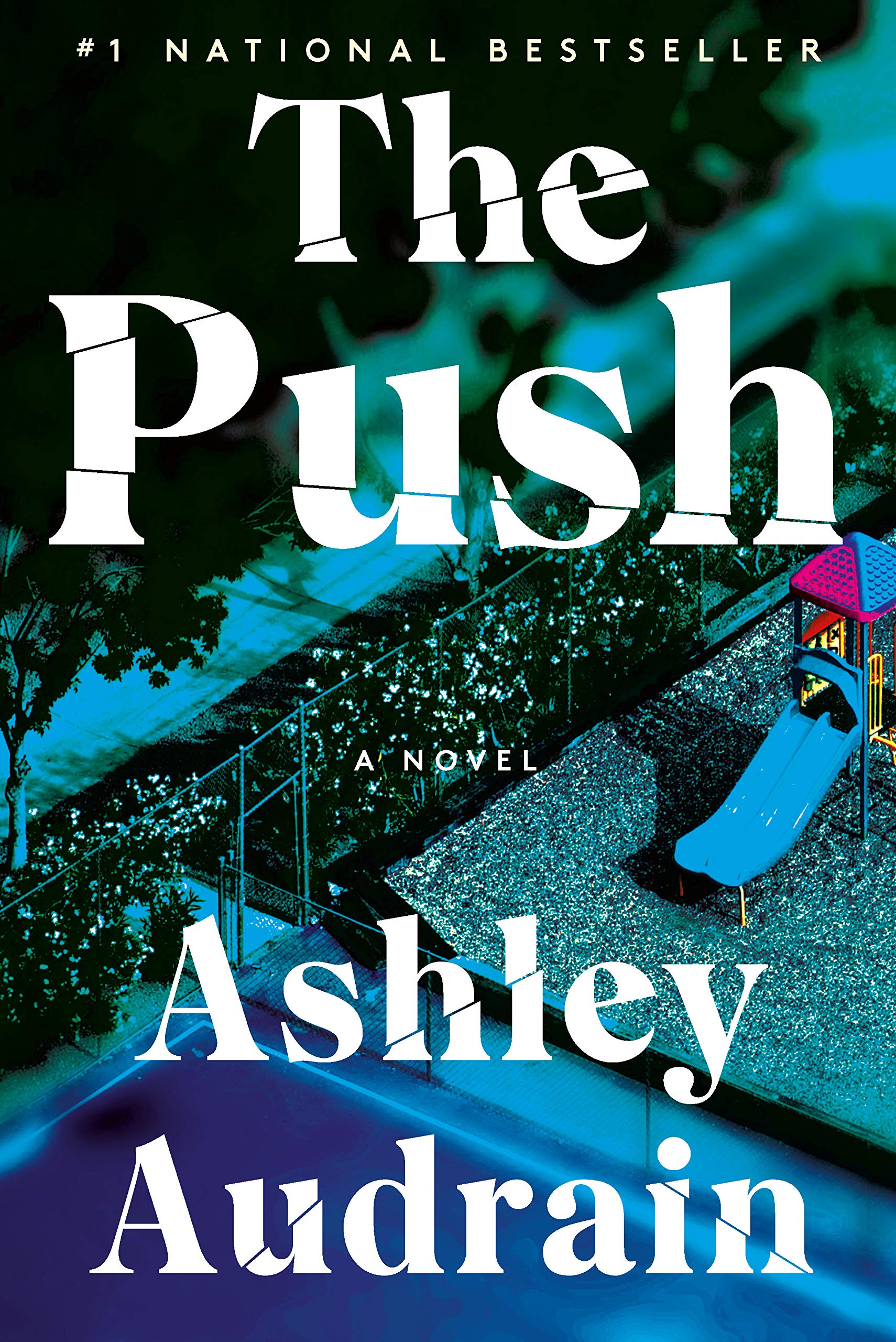 Top five books
Most popular with our readers this month:
The push by Ashley Audrain General fiction
The four winds: A novel by Kristin Hannah Bestsellers (fiction)
Willie: The Game-Changing Story of the NHL's First Black Player by Michael McKinley Hockey
The first cut by Peter Robinson Mysteries and crime stories
Quiet in her bones by Nalini Singh Suspense and thrillers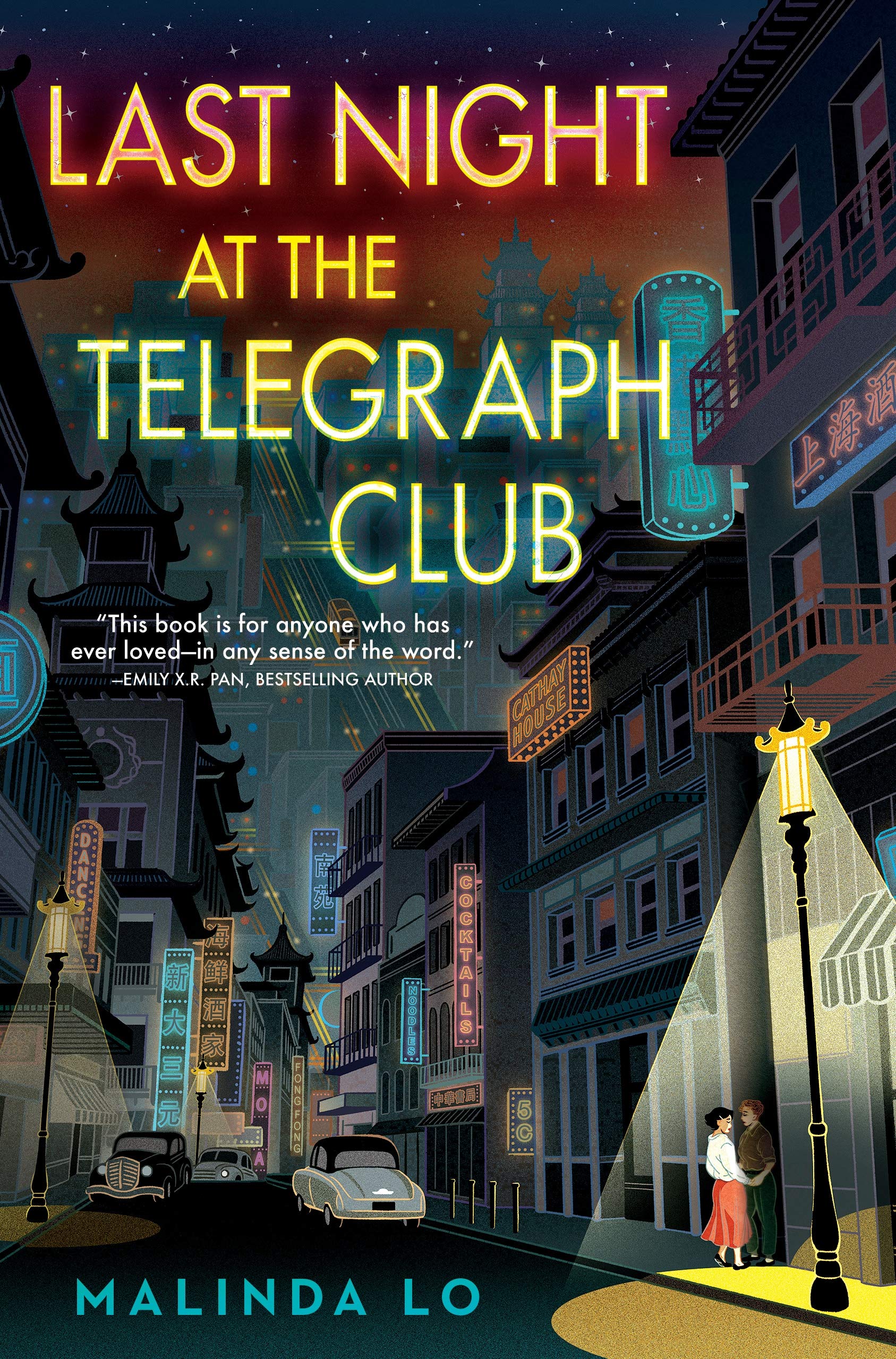 Featured title for kids: Last night at the telegraph club
Acclaimed author of Ash Malinda Lo returns with her most personal and ambitious novel yet, a gripping story of love and duty set in San Francisco's Chinatown during the 1950s. "That book. It was about two women, and they fell in love with each other." And then Lily asked the question that had taken root in her, that was even now unfurling its leaves and demanding to be shown the sun: "Have you ever heard of such a thing?"
Seventeen-year-old Lily Hu can't remember exactly when the question took root, but the answer was in full bloom the moment she and Kathleen Miller walked under the flashing neon sign of a lesbian bar called the Telegraph Club. America in 1954 is not a safe place for two girls to fall in love, especially not in Chinatown. Red-Scare paranoia threatens everyone, including Chinese Americans like Lily. With deportation looming over her father - despite his hard-won citizenship - Lily and Kath risk everything to let their love see the light of day.
Read Last night at the telegraph club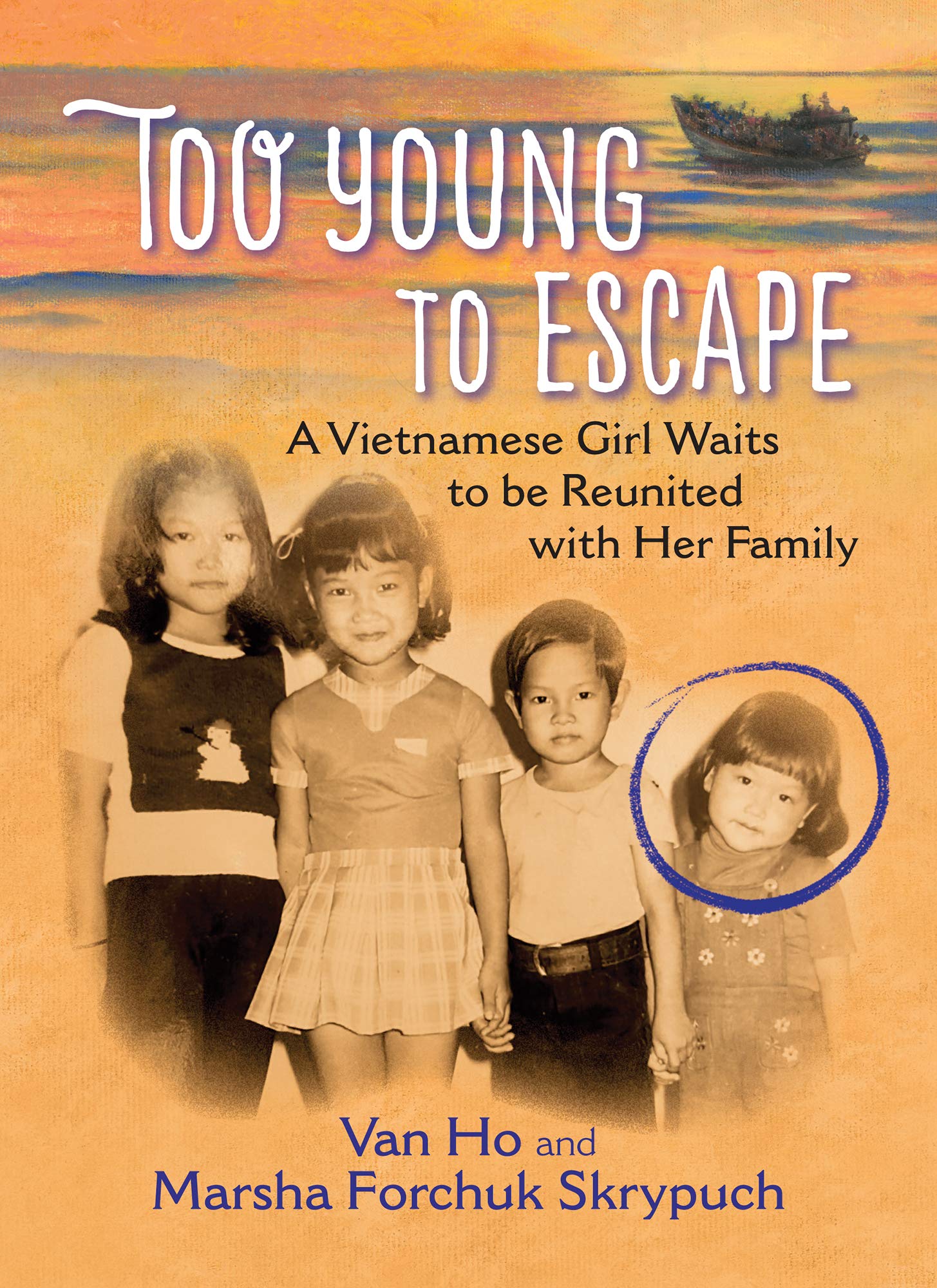 Top five for kids
Most popular with kids this month:
Judge Judy Sheindlin's win or lose by how you choose! by Judy Sheindlin
The adventures of Hotsy Totsy by Clive Cussler
Inkheart (Inkheart #1) by Cornelia Funke
Dog Driven by Terry Lynn Johnson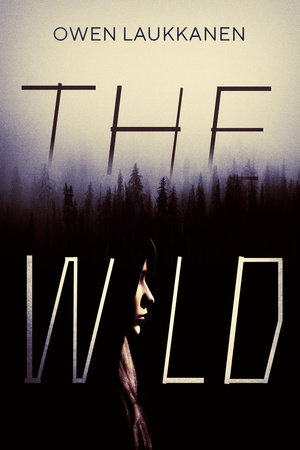 Top five for teens
Most popular with teens this month:
Books for Learning: Residential Schools
As Canada grapples with the discoveries of unmarked graves at residential schools, many of us are turning to books to educate ourselves and gain new understanding of our history and the harms done to Indigenous communities.
We wanted to offer some resources from our collection, and our deepest condolences to Indigenous communities across the country.
For adults
For young children
For older children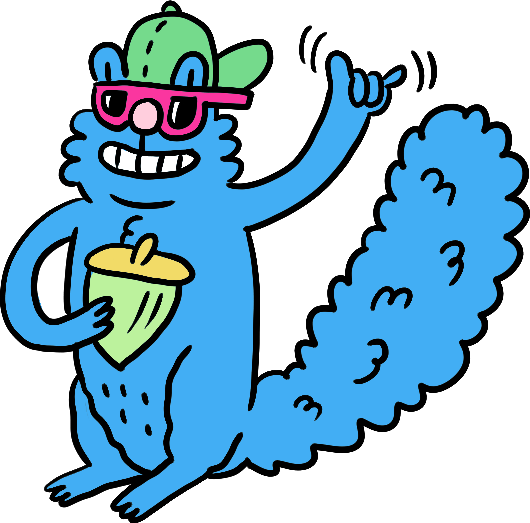 Summer reading fun for kids!
Do you want to keep your child reading throughout the summer? There are summer reading programs taking place across Canada that have great book suggestions and feature fun online activities. Kids can download or borrow many of these titles in accessible formats through CELA so they can participate and log the books they've read this summer.
The BC Summer Reading Club is featuring mysteries and other adventures for young sleuths as their Crack the Case! theme.
In the New Brunswick Summer Reading Club, kids can immerse themselves in a fantasy world as part of their Reading is Fantastic! program. For the rest of the country, kids can read stories about athletes, learn about games from around the world and stay active by participating in the TD Summer Reading Club.
New Brunswick Summer Reading Club titles
The TD Summer Reading Club is Canada's largest summer reading program and is available for free for kids aged 0-12. Kids can sign up online or at their local library and receive an adapted notebook in larger print to track their reading. The notebook is full of activity suggestions. You may find accessible versions of the notebooks as a large-print PDF, audio, braille or in OpenDyslexic font on their Accessibility page.
We hope your child will enjoy participating in your library's summer reading fun!
Service Tip
You can maintain the security of your private information by keeping your CELA login information safe. Passwords and account information should not be shared and if you are using a public computer to access your CELA account, please make sure you log out when you are finished. These steps not only protect you, they help CELA protect relationships with publishers.
Holiday Hours
CELA will be closed on Thursday, July 1st for Canada Day. We will re-open on Friday, July 2 with our regular hours.
Stay connected!
Visit CELA's social media, including Twitter, Facebook and our blog, for more news about what's happening in the world of accessible literature.