In this issue
Letter from our Executive Director
Dear CELA users,
Happy New Year! 
We have some great news to share. We are thrilled to announce a new partnership with Penguin Random House Canada which will dramatically increase access to reading materials for Canadians with print disabilities. The agreement includes Penguin's collection of Canadian-published titles with Canadian audio rights and has already added nearly 400 human narrated titles to our collection with more to come in the future. Penguin Random House Canada has shown true leadership and generosity in providing these books to our readers and helping to create a more equitable reading ecosystem. Read more on our blog.
We also want to take a moment to acknowledge our funders who support our work. We want to thank the Government of Canada Social Development Partnerships Program – Disability Component which has provided $3 million in funding for the production and distribution of accessible reading materials. We have a longer announcement about this funding and the support we receive from provinces, territories, and member libraries in this newsletter. 
I also wanted to provide an update as COVID continues to shape the ways libraries and other institutions can deliver services. Currently, the production and distribution of our physical materials have not been affected by the lockdown situation in Toronto, but we are encouraging patrons who receive physical materials to consider exploring digital services. Our digital services allow users to access more titles, quickly and easily, without relying on mail delivery. We have information on our website for those who are interested in learning more. Please reach out to our Contact Centre for support. 
We are looking forward to a new year filled with great new books and exciting partnerships and to sharing them all with you. 
Stay safe and happy reading. 
Laurie Davidson
CELA Executive Director

CELA and Penguin Random House Canada announce partnership
The Centre for Equitable Library Access (CELA) and Penguin Random House Canada are pleased to announce a collaborative partnership which will dramatically increase access to reading materials for Canadians with print disabilities.
Penguin Random House Canada is providing its entire collection of Canadian-published titles with Canadian audio rights to CELA. The agreement covers future titles as well as nearly four hundred previously published titles which have already been added to our collection. We are delighted to be able to add books by favourite authors including Lynwood Barclay, Miriam Toews, Cherie Dimaline, Naomi Klein and Linden MacIntyre alongside regularly requested favourites like Chris Hadfield's memoir An Astronaut's Guide to Life on Earth and Paula Hawkins's Girl on a Train.
The agreement also provides human-narrated copies of award winning titles like Older Sister. Not Necessarily Related.: A Memoir by Jenny Heijun Wills, Greenwood by Michael Christie, How to Pronounce Knife by Souvankham Thammavongsa and The Testaments by Margaret Atwood.
Penguin Random House Canada is also providing a number of very popular books for kids and teens including Me and Banksy, A Royal Guide to Monster Slaying, Aggie Morton, Mystery Queen: The Body under the Piano, the Narwhal and Jelly Books 1-5 and Barry Squires, Full Tilt.
Kristin Cochrane, Penguin Random House Canada's chief executive officer, said, "We are very proud to partner with CELA to provide their patrons access to our audiobooks through the public library system. CELA and Penguin Random House Canada share the same fundamental goal of connecting writers and their work with readers everywhere; we publish books for everyone, and through this partnership, we're ensuring our authors can speak to all readers. We look forward to continuing to uphold our commitment to provide all Canadians with equitable access to great storytelling."
We are grateful for the leadership and generosity of Penguin Random House Canada in providing this phenomenal collection and future titles to our users. Read more about our agreement on our blog.
Amanda Leduc's The Centaur's Wife marks a milestone in accessible publishing
Hamilton author Amanda Leduc's book The Centaur's Wife will be published in all accessible and conventional formats simultaneously, thanks to a unique partnership between the author, Penguin Random House Canada and Canada's two accessible library services, the Centre for Equitable Library Access (CELA) and the National Network for Equitable Library Service (NNELS).
The Centaur's Wife will be released by Random House Canada on February 16 in standard print and audio, but also in accessible audio, e-text and braille, and will immediately be made available to Canadians with print disabilities through both NNELS and CELA.
The Centaur's Wife weaves together original fairy tales in a beautiful and heartbreaking story of what happens when we ignore the natural world and the darker parts of our own natures.
"This is Amanda's second book to be published in conventional and accessible formats simultaneously and represents a significant shift towards creating an equitable reading landscape," says Laurie Davidson, Executive Director of the Centre for Equitable Library Access. "Amanda's energy and passion for accessibility, and the commitment of her team at Penguin Random House Canada, made this possible. We hope this collaboration might become a template for other publishers moving forward so we can increase books for those with print disabilities."
Typically, books are published in conventional formats first and then converted to accessible formats, resulting in a delay between the publication date and the time when the estimated 1 in 10 people with print disabilities in Canada can read these books.
To read the rest of our announcement, please visit our blog.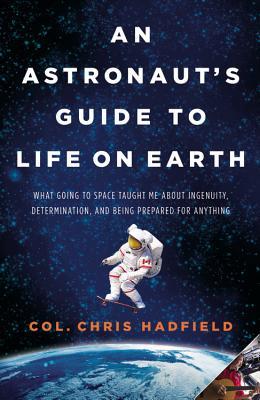 Featured title for adults: An Astronaut's Guide to Life on Earth
As Commander of the International Space Station, Chris Hadfield captivated the world with stunning photos and commentary from space. Now, in his first book, Chris offers readers extraordinary stories from his life as an astronaut, and shows how to make the impossible a reality. Chris Hadfield decided to become an astronaut after watching the Apollo moon landing with his family on Stag Island, Ontario, when he was nine years old, and it was impossible for Canadians to be astronauts.
In 2013, he served as Commander of the International Space Station orbiting the Earth during a five-month mission. Fulfilling this lifelong dream required intense focus, natural ability and a singular commitment to "thinking like an astronaut." In An Astronaut's Guide to Life on Earth, Chris gives us a rare insider's perspective on just what that kind of thinking involves, and how earthbound humans can use it to achieve success and happiness in their lives. Astronaut training turns popular wisdom about how to be successful on its head. Instead of visualizing victory, astronauts prepare for the worst; always sweat the small stuff; and do care what others think. Chris shows how this unique education comes into play with dramatic anecdotes about going blind during a spacewalk, getting rid of a live snake while piloting a plane, and docking with space station Mir when laser tracking systems fail at the critical moment. Along the way, he shares exhilarating experiences, and challenges, from his 144 days on the ISS, and provides an unforgettable answer to his most-asked question: What's it really like in outer space? Written with humour, humility and a profound optimism for the future of space exploration, An Astronaut's Guide to Life on Earth offers readers not just the inspiring story of one man's journey to the ISS, but the opportunity to step into his space-boots and think like an astronaut—and renew their commitment to pursuing their own dreams, big or small.
Read An Astronaut's Guide to Life on Earth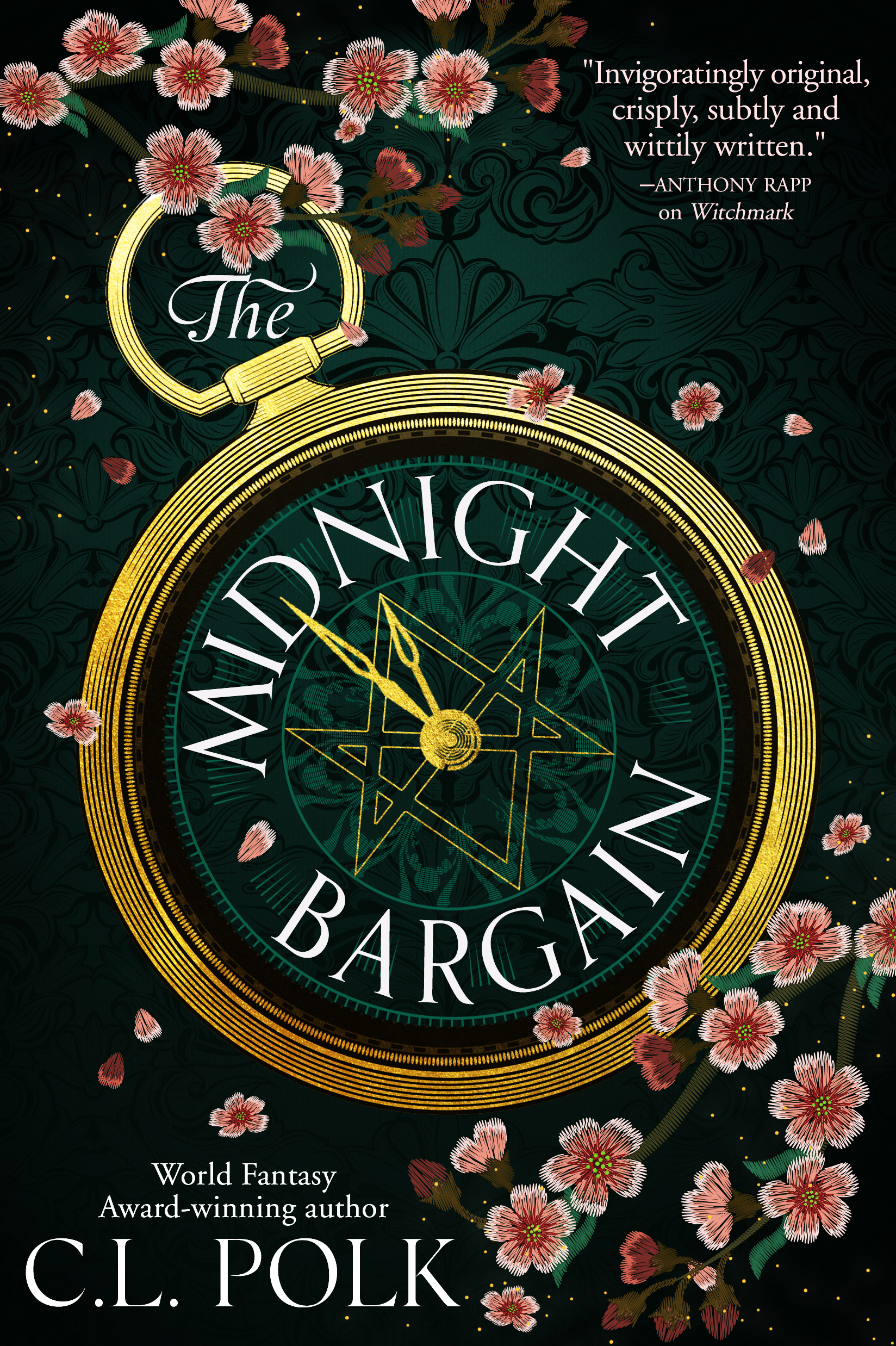 Canada Reads shortlist announced
Canada Reads is CBC's national battle of the books program. Each year five books are selected and defended by well known Canadians. CBC broadcasts the debates on television, via the internet and radio. This year the theme is Books That Transport Us and the shortlist includes a variety of very interesting titles. 
The Midnight Bargain by C.L. Polk is a fantasy novel about a female magician who must chose between her ambitions, her love and her family.
Two Trees Make a Forest by Jessica J. Lee is the memoir of an environmental historian, naturalist and lover of languages who returns to Vietnam to trace the path of her grandfather.  
Joshua Whitehead's book Jonny Appleseed follows a young, queer, Indigenous person who is trying to find his identity in the big city but he must return to the reservation for his stepfather's funeral. 
Anna, the main character in Hench by Natalie Zina Walschots finds out she's not powerless after her crime lord boss fires her, and she discovers data and the story that it tells could change the world for the better. 
Butter Honey Pig Bread by Francesca Ekwuyasi is a debut novel about twin sisters and their mother who are torn apart by family tragedy and find a way to come together in their homeland of Lagos.  
CELA has the 5 shortlisted titles available in a variety of formats. The debates will take place March 8-11 which gives you plenty of time to read these fantastic books.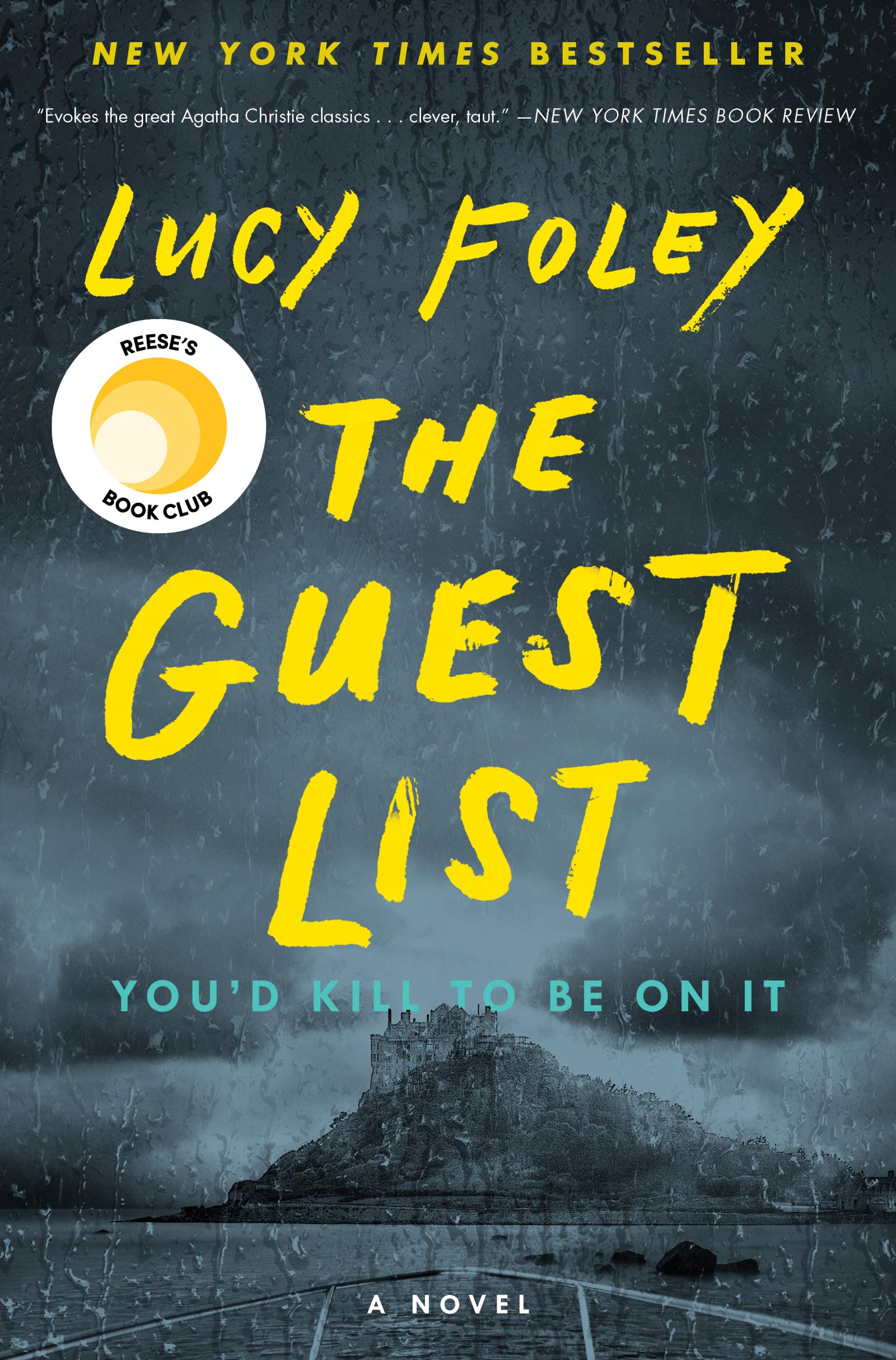 Top five books
Most popular with our readers this month:
The guest list: A novel by Lucy Foley
No time like the future: An optimist considers mortality by Michael J. Fox
A promised land by Barack Obama
World Braille Day events a success
January 4th is the birthdate of Louis Braille and this year CELA joined in with braille community members and organizations to celebrate the date with a virtual birthday party. In addition to singing Happy Birthday, there was an excellent demonstration of the logic behind the braille system and the various braille tools for reading and writing. The program also included an inclusive story time using a printbraille book, and two excellent panel discussions featuring representatives from Braille Literacy Canada, Canadian Council of the Blind, Canadian Federation of the Blind, Vision Impaired Resource Network, National Network for Equitable Library Service and CELA. 
The two panel sessions addressed a wide range of questions about how braille supports literacy, and the impact of electronic braille and other technology on the way the community can access and read materials. Panelists were quite open about their process of learning braille, and offering advice and insight, especially as later in life braille learners and they shared their hopes for where braille instruction and access might be in five years.   
CELA would like to thank the organizing team and all who attended this wonderful event.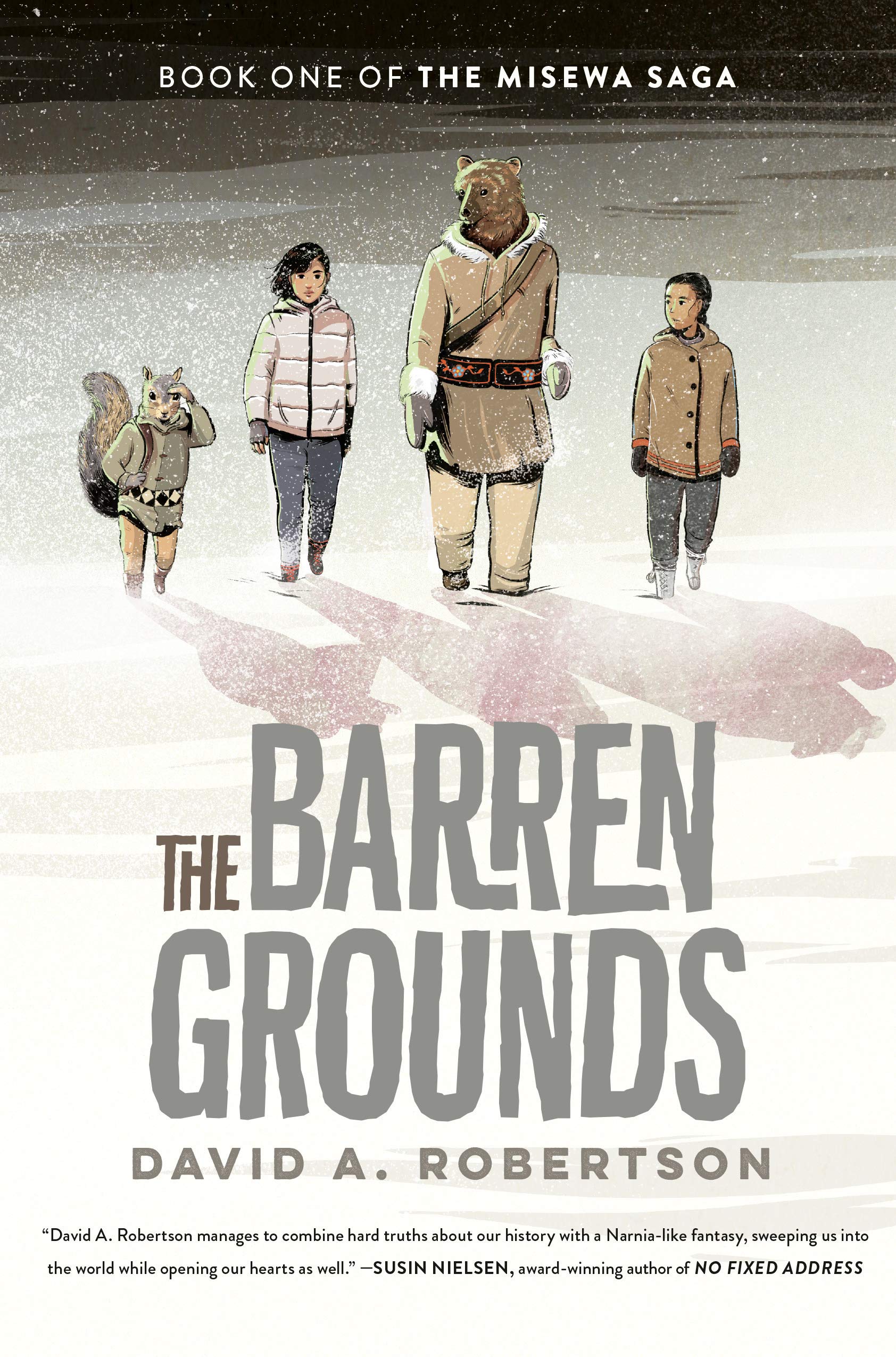 Featured title for kids: The Barren Grounds: The Misewa Saga, Book 1 (The Misewa Saga #1)
Narnia meets traditional Indigenous stories of the sky and constellations in an epic middle grade fantasy series from award-winning author David Robertson. Morgan and Eli, two Indigenous children forced away from their families and communities, are brought together in a foster home in Winnipeg, Manitoba. They each feel disconnected, from their culture and each other, and struggle to fit in at school and at their new home -- until they find a secret place, walled off in an unfinished attic bedroom. 
A portal opens to another reality, Askí, bringing them onto frozen, barren grounds, where they meet Ochek (Fisher). The only hunter supporting his starving community, Misewa, Ochek welcomes the human children, teaching them traditional ways to survive. But as the need for food becomes desperate, they embark on a dangerous mission. Accompanied by Arik, a sassy Squirrel they catch stealing from the trapline, they try to save Misewa before the icy grip of winter freezes everything -- including them.
Read The Barren Grounds: The Misewa Saga, Book 1 (The Misewa Saga #1)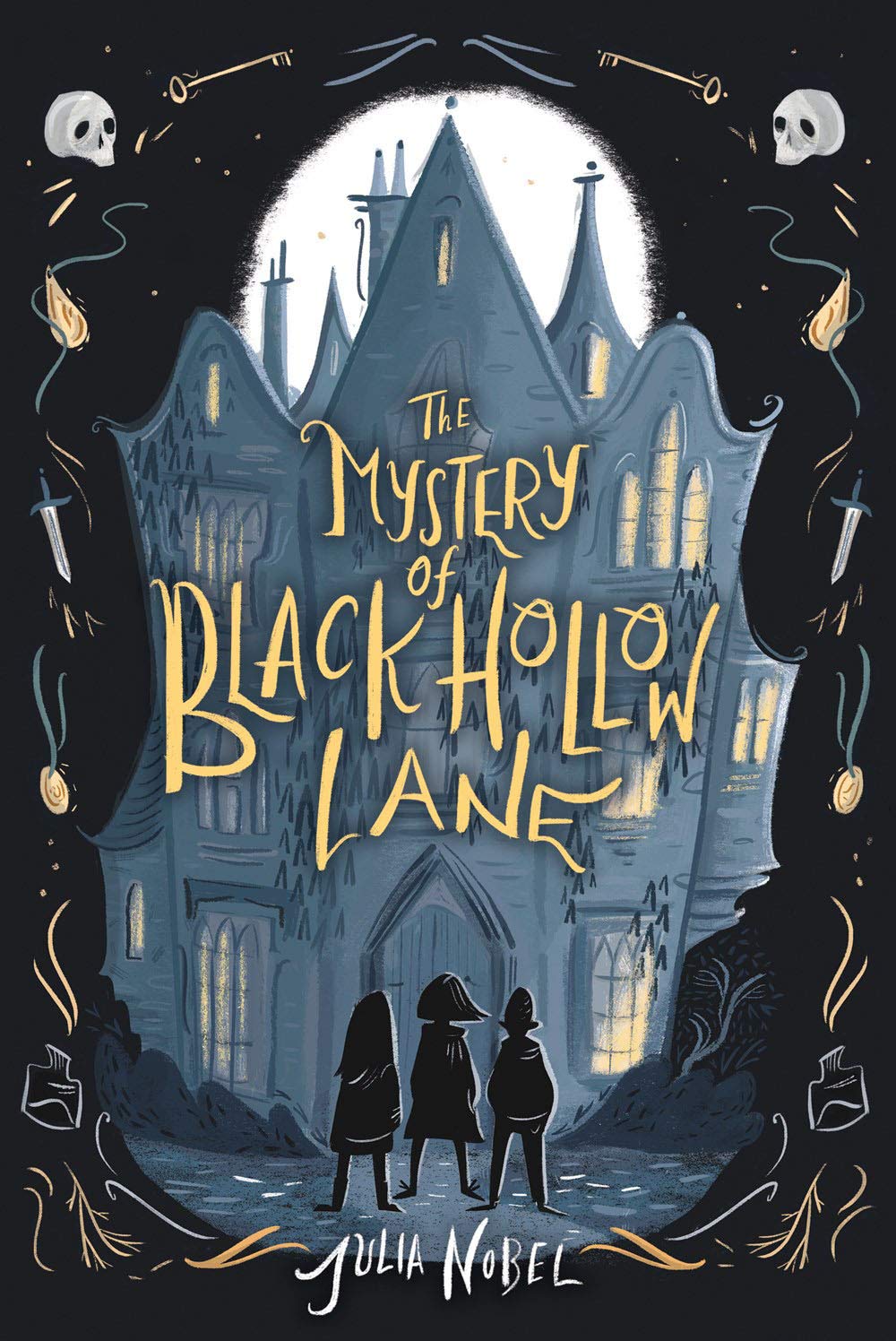 Top five for kids
Most popular with kids this month:
The Mystery of Black Hollow Lane (Black Hollow Lane #1) by Julia Nobel
Sadie by Courtney Summers
The hate u give by Angie Thomas
Eragon (Inheritance ; #1) by Christopher Paolini
Bloom (The Bloom Trilogy) by Kenneth Oppel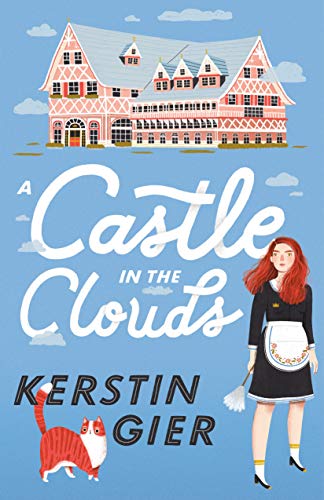 Top five for teens
Most popular with teens this month:
CELA thanks Government of Canada for funding
We are so pleased to announce that CELA received $3 million in funding from the Government of Canada Social Development Partnerships Program to be spent during our current fiscal year, 2020-2021. 
With this funding, CELA will be able to: 
create thousands of alternate format versions of titles which are otherwise inaccessible to people with print disabilities,  
increase the depth and breadth of the materials available in accessible formats to people with print disabilities,  
and continue to offer a choice of physical and digital formats to our users. 
We regularly hear from our users how important it is that they have plenty of choice in their reading materials. This substantial funding from the Government of Canada, through the Social Development Partnerships Program – Disability Component, allows CELA to continue to add bestsellers, award-winners, and user favourites to our collection. Whether it is the short list for Canada Reads, new books for the Forest of Reading and other reading programs the latest in popular nonfiction, uniquely Canadian or Indigenous content, or new series from favourite authors, access to these reading materials support the academic and economic success of our users and allow them to fully participate in conversations in their classrooms or communities.  
This year, CELA expects to add more than 3,000 new titles to our collection and thousands more available through our partnership with Bookshare. Still, this represents only a fraction of the books published each year. It is estimated that 1 in 10 books is available in accessible formats. Funding from the Government of Canada is crucial to closing this gap, as is the publishing industry's growing awareness of the need to create titles which are born accessible. CELA will be able to share the titles we produce with countries from around the world through our involvement with the Marrakesh Treaty, and to receive titles produced elsewhere to further expand our collection.  
In addition to funding from the Government of Canada, we are grateful to receive annual support from the provinces and territories of Alberta, Ontario, New Brunswick, Newfoundland and Labrador, Nova Scotia, Prince Edward Island, Saskatchewan, Northwest Territories and Yukon and from individual libraries in British Columbia and Manitoba. CELA also has an in-kind agreement with the national library of Quebec. All these contributions are crucial to our ability to support our member libraries and their patrons with accessible reading materials. Recently the Government of Ontario demonstrated their commitment to equitable library services by providing guaranteed three-year funding to CELA.   During COVID especially, we are grateful that governments across the country recognize the value and importance of accessible library services for the 1 in 10 Canadians with print disabilities.  
Service Tip
We have recently added new video tutorials to help get books on to your Direct to Player bookshelf from the website or how to download ZIPs. You can find these tutorials on our Getting Started and Tutorials page.
Stay connected!
Visit CELA's social media, including Twitter, Facebook and our blog, for more news about what's happening in the world of accessible literature.