In this issue
Letter from CELA's Executive Director
Happy Fall! There is something about back to school and cooler temperatures that make me want to find new books to read and ideas to explore. As the temperatures dip, I invite you to visit our Recommended page and our Awards page to find some of the fantastic books in our collection – perfect for fall reading. I also invite you to check out our resources as we all pause to honour the residential school survivors on Orange Shirt Day on September 30th. We have gathered together a number of stories suitable for kids, teens and adults, but if there are others on this topic you would like to see in our collection, please don't hesitate to let us know using our title suggestion form.
Like libraries and organizations across the country we are watching the COVID numbers closely and are continuing our current health and safety practices. We're also aware that this current wave will impact the logistics for the federal election. We're pleased to have resources from the federal government, including the Guide to the Federal Election, information on election health and safety, and voter assistance on our website in accessible formats. Please see the story in this newsletter for all the links or scroll down on our landing page to locate these resources. 
We will also be posting updated information and an election toolkit on our advocacy page should you want to speak to your local candidates about the need for long term sustainable funding for accessible book production. We have spent the summer in discussions with the federal government about the need for funding and the best way to achieve a sustainable funding model. Those conversations have been paused for the election, but we look forward to continuing this work with whichever party forms the government this fall.
Lastly, we are so pleased to be announcing our partnership with the National Library Service (NLS) in the US. We are delighted to be able to exchange titles with them to enhance both our collections. Our full announcement is available on our blog and in this newsletter. NLS titles will begin appearing in our collection in the coming days.
Happy reading and stay safe!
Laurie Davidson
CELA Executive Director

CELA and NLS exchange thousands of titles in new agreement
The Centre for Equitable Library Access (CELA) and the National Library Service for the Blind and Print Disabled (NLS), at the Library of Congress in the United States have partnered to exchange accessible books, thanks to the Marrakesh Treaty. The Marrakesh Treaty allows for the exchange of accessible books across national boundaries for people with print disabilities worldwide.
"We are delighted to be receiving more than 80,000 titles in audio and braille from our American colleagues at NLS and they have already added CELA produced titles to their collection. Thanks to the Marrakesh Treaty these types of exchanges are now possible, dramatically increasing the number of titles that accessible libraries like CELA and NLS can access," says Laurie Davidson, Executive Director of the Centre for Equitable Library Access.
Canada was the key 20th country to enter into the Marrakesh Treaty in 2016, bringing the treaty into force and allowing for world-wide exchanges. The US acceded to the agreement in 2019, laying the groundwork for this exchange of these materials with CELA.
To read the full announcement please visit our blog.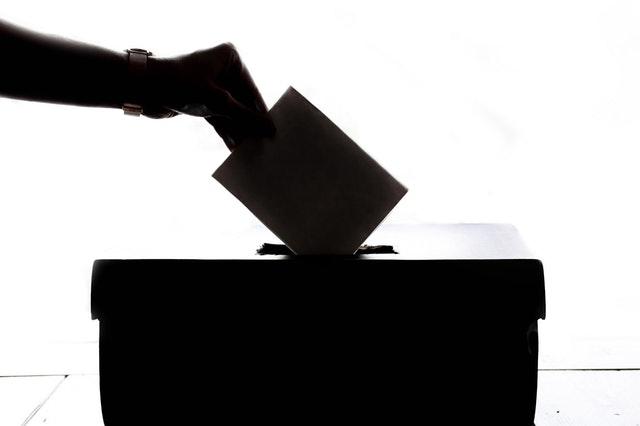 Election resources available
Elections Canada has provided a reference handbook for electors with all the necessary information to be ready to vote at the next federal election. These resources include: a guide to the federal election, information about election health and safety, voting assistance tools and services, and a voter ID fact sheet.
These resources are available in audio format on our website.
To order a physical CD, braille, or large print copy, contact Elections Canada at 1-800-463-6868, TTY 1-800-361-8935.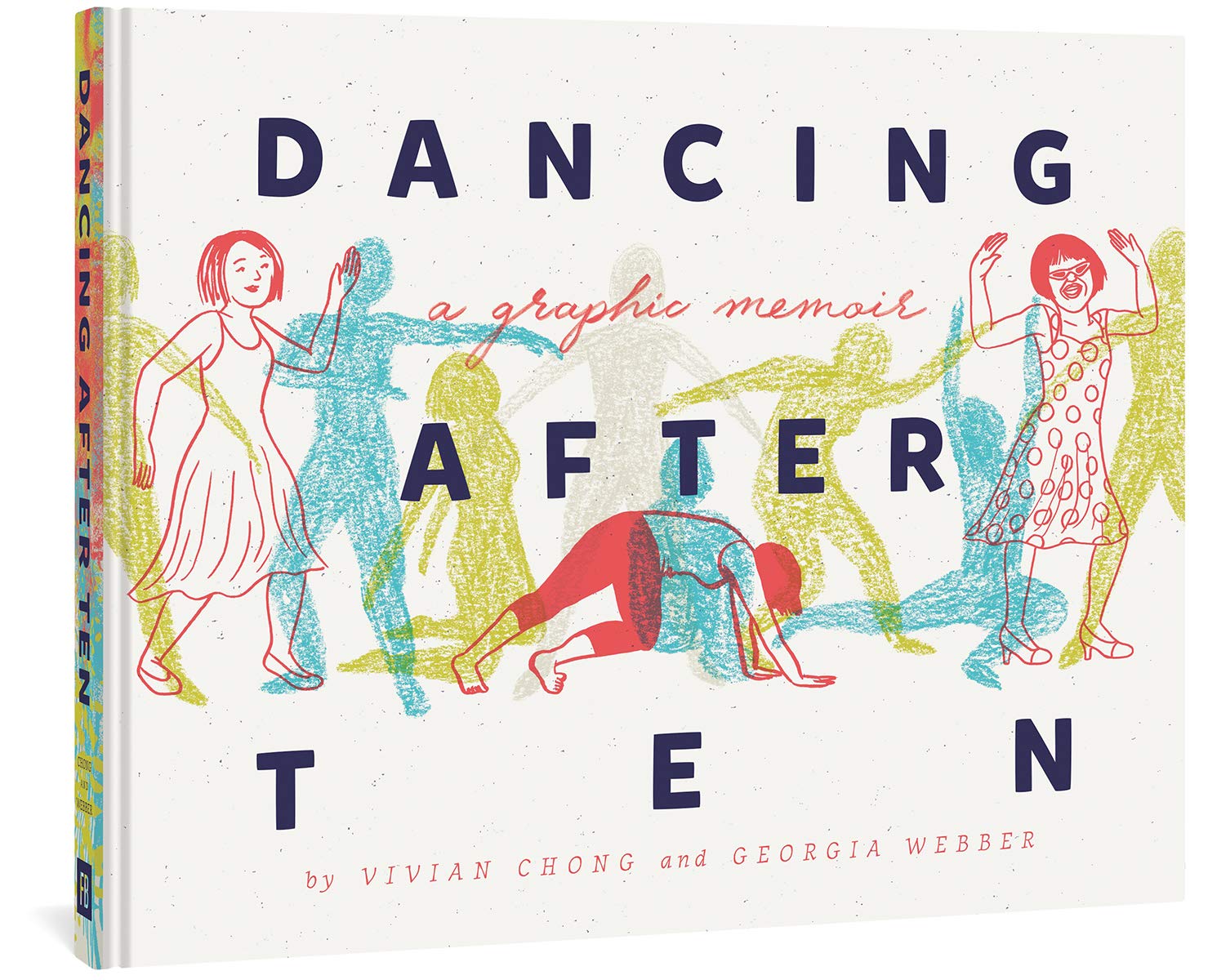 Featured title for adults: Dancing after TEN
In late 2004, Vivian Chong's life was changed forever when a rare skin disease, TEN (Toxic Epidermal Necrolysis), left her with scar tissue that would eventually blind her. As she was losing her sight, she put down as many drawings on paper as she could to document the experience.
In Dancing After TEN, Chong teams up with cartoonist Georgia Webber - whose graphic autobiography, Dumb, chronicled her own disability - to trace her journey out of the darkness and into the spotlight. Chong now expresses her art through singing, stand-up, drumming, running, and dancing. This graphic novel is an inspirational tale and a powerful work of graphic medicine.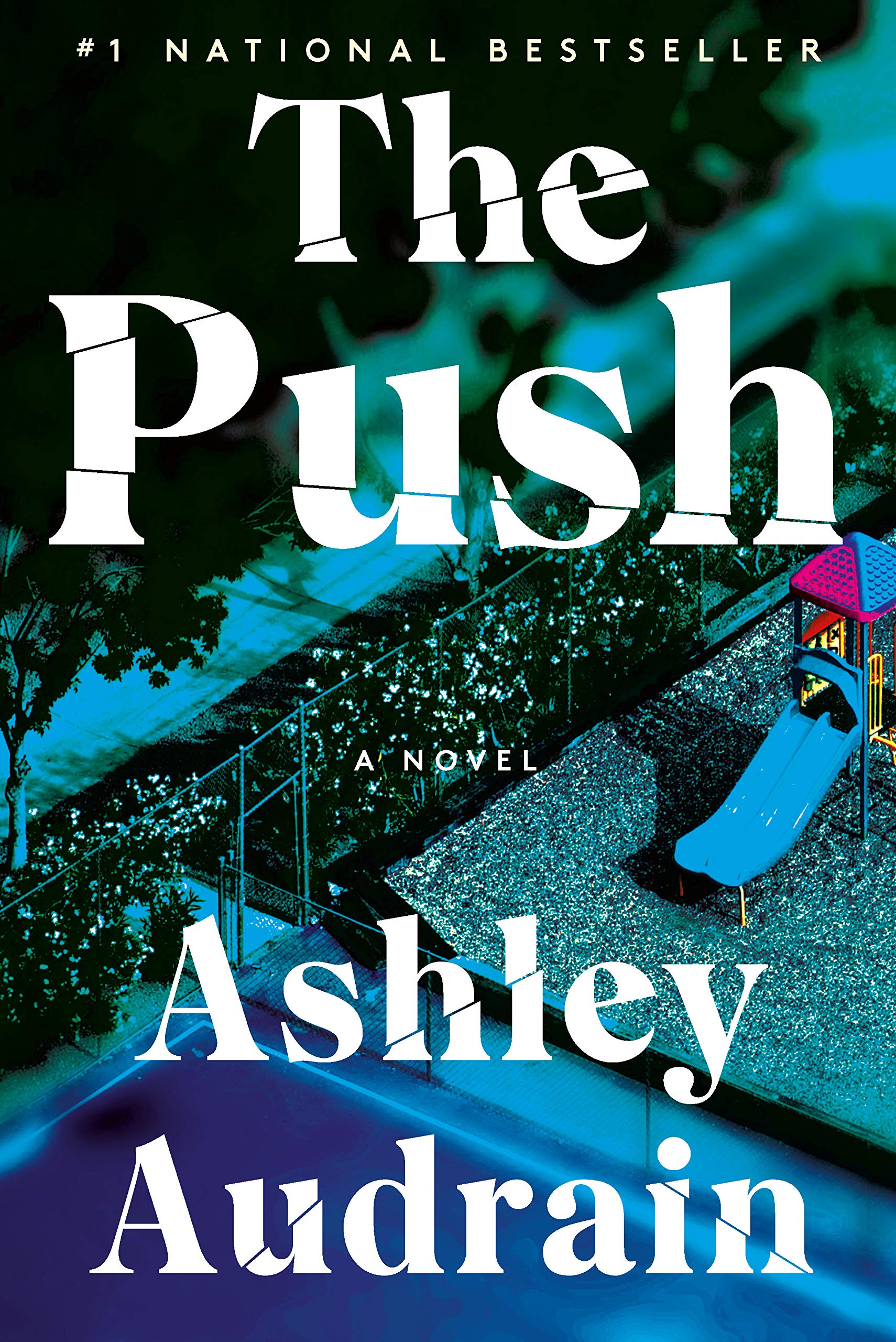 Top five books
Most popular with our readers this month:
The push by Ashley Audrain General fiction
Letters across the sea by Genevieve Graham Historical romance
Arsenic and adobo: Tita rosie's kitchen mystery series, book 1 (Tita Rosie's Kitchen Mystery) by Mia P. Manansala Women sleuths
Willie: The Game-Changing Story of the NHL's First Black Player by Michael McKinley Hockey
The four winds: A novel by Kristin Hannah Bestsellers (fiction)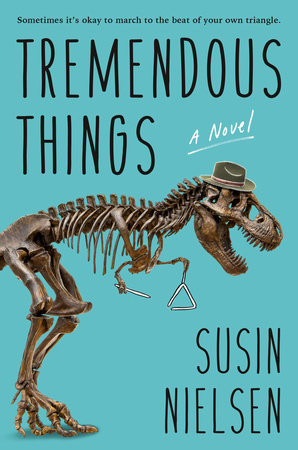 Featured title for kids: Tremendous Things
We all have moments that define us. For the comically clueless Wilbur, his moment happened on the first day of middle school, when someone shared his private letter with the entire student body. It revealed some of Wilbur's innermost embarrassing thoughts that no one else should ever know. Now it's the start of ninth grade and Wilbur hasn't been able to escape that major humiliation. His good friend Alex stuck by him, but Alex doesn't have as much time since he started dating Fabrizio. Luckily, Wil can confide in his best friend: his elderly neighbor Sal.
Also, Wil's in the school band, where he plays the triangle. They're doing an exchange program with students from Paris, and Wilbur's billet, Charlie, a tall, chic young woman who plays the ukulele and burps with abandon, captures his heart. Charlie likes him, but only as a friend. So Alex, Fabrizio and Sal host a Queer Eye-style intervention to get Wil in shape and to build his confidence so he can impress Charlie when their band visits Paris, and just maybe replace humiliation with true romance in the City of Love.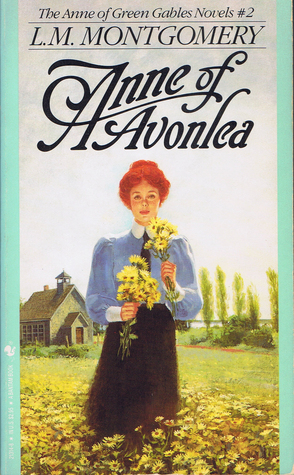 Top five for kids
Most popular with kids this month:
Anne of Avonlea: Anne of Green Gables Series, Book 2 (Anne of Green Gables) by L. M. Montgomery
The wind in the willows by Kenneth Grahame
Megabat / (Megabat #1) by Anna Humphrey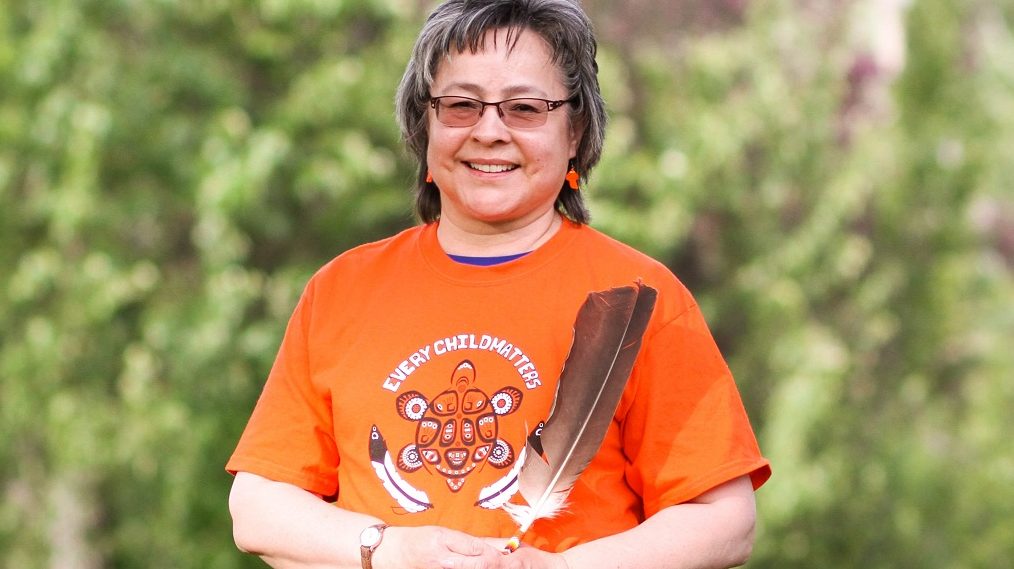 Orange Shirt Day and Residential School Resources
Phyllis Jack Webstad was just 6 years old when she was sent to residential school. Her grandmother had given her a special orange shirt to wear to school, but when she arrived it was taken from her and she never saw it again. That orange shirt became a symbol of all that she, and thousands of Indigenous children like her, lost at residential school.
For years, thanks to the work of Phyllis, September 30th is recognized in schools and communities as Orange Shirt Day, an opportunity to reflect on the harm caused by residential schools, honour the survivors and commit to ensuring Indigenous communities have the resources they need to heal and flourish. This year, following the discovery of hundreds of unmarked graves at residential schools across the country, the federal government has formally recognized Orange Shirt Day as a national day of remembrance.
We have collected a series of books about residential schools for kids, teens and adults on our recent blog and we will continue to update these as new titles are added to our collection.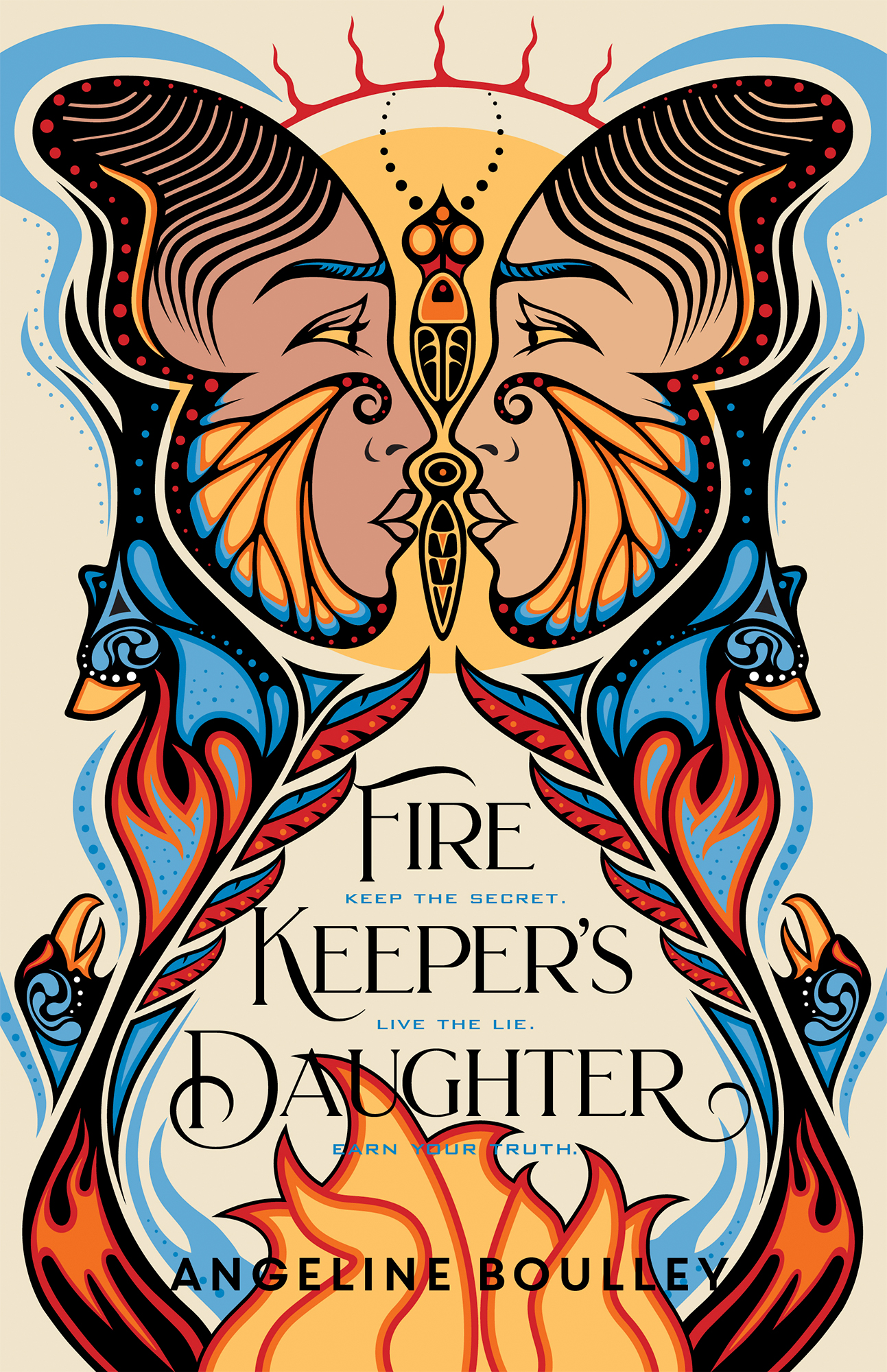 Top five for teens
Most popular with teens this month: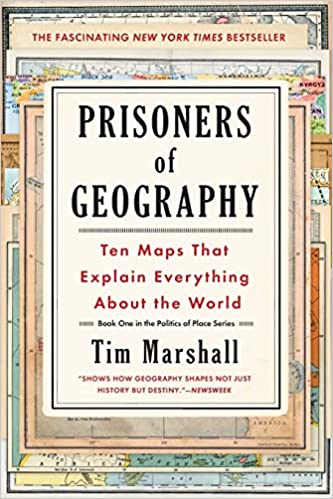 Back to school (for adults)
Recently on our regular book talk on AMI we featured a fun list of books for adults who feel that September itch to learn new things.
Prisoners of Geography: Ten Maps That Explain Everything About the World by Tim Marshall is an interesting look at how the physical landscape influences history, culture, politics, conflict and friendship between nations. Tim Marshall was diplomatic editor at Sky News and, before that, he was working for the BBC and LBC/IRN radio. He has reported from 40 countries and covered conflicts in Croatia, Bosnia, Macedonia, Kosovo, Afghanistan, Iraq, Lebanon, Syria and Israel.
How Not to Be Wrong: The Power of Mathematical Thinking by Jordan Ellenberg. Ellenberg, author of the long running series Do the Math on Slate.com, is a professor of mathematics at the University of Wisconsin-Madison. He has a knack for using everyday situations to explain complex mathematical ideas without the jargon. Armed with the tools of mathematics, he helps the reader consider the true meaning of information we take for granted in part by getting us to ask the right questions and consider the assumptions are we making.
How to Invent Everything: A Survival Guide for the Stranded Time Traveler by Canadian author Ryan North. What would happen if you were time travelling and your time machine broke down, leaving you stranded in history? This book gives you everything you need to figure out where in history you have landed and how to invent all the modern conveniences we take for granted. This book covers science, technology, the arts, medicine, engineering, and even a bit of philosophy. It will make you think about the things we use every day in a different way – wondering how you might invent them, or find a substitute for them. Named named one of NPR's and BBC Science Focus's Best Books of 2018.
How to teach philosophy to your dog: exploring the big questions in life by Anthony McGowan. Monty was just like any other dog but, after he has another dramatic confrontation with the local Rottweiler, his human companion Anthony McGowan realizes it's high time he and Monty had a chat about what makes him a good or a bad dog. So they head out on a series of walks to talk about the meaning of life. This is a gentle and entertaining introduction to Western philosophy – and it's accessible for those of us who might be intimidated by the concepts. It's just a charming conversation between and man and his dog.
CELA and Audible partner for pilot project
This summer CELA is delighted to announce a pilot program with Audible, designed to enhance access to accessible audiobooks for CELA users. 
"Our goal is always to increase access to reading materials for our patrons and we are grateful when publishers and industry leaders like Audible support our mandate to increase our collection of accessible books for people with print disabilities. This pilot program with Audible.ca gives both our organizations opportunities to work together toward this common goal. We are looking forward to building on this relationship" says Laurie Davidson, CELA's Executive Director. 
The initial collection of 25 Audible.ca audiobooks has just been loaded to the CELA catalogue and includes a cross section of Audible's offerings with titles in both French and English. To read more about our new partnership please visit our blog.
Stay connected!
Visit CELA's social media, including Twitter, Facebook and our blog, for more news about what's happening in the world of accessible literature.