In this issue
Letter from CELA's Executive Director
In April we celebrated World Book Day, a day created by UNESCO in 1995 to foster a worldwide celebration of books and reading. This year the focus of the day is on Indigenous languages, and we are delighted to highlight some of the unique books in our collection written by Indigenous authors which incorporate Indigenous languages. You can learn more on our blog.
Spring seems to be a special time for celebrating books, especially for kids and teens. This month many of the children and teen's literature programs, including Forest of Reading, Manitoba Young Reader's Choice Awards and Hackmatack, all concluded their voting periods. In the next few weeks, we're looking forward to learning which authors will take home the honours and we're grateful for these organizations for including and recognizing the importance of accessible books in their programs.
For adults interested in reading some more award winners, check out the Canadian authors nominated for the new Carol Shields Prize! 
Happy reading!
Laurie Davidson
Canadian authors shortlisted for international awards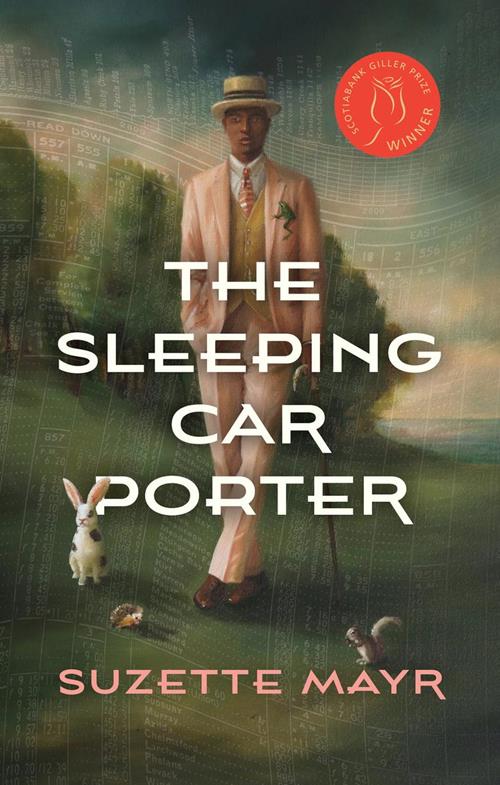 Congratulations to Montreal author Kim Thúy whose novel Em is the sole Canadian title to make the shortlist for the 2023 Dublin Literary Award. The prize recognizes the best work of fiction in English or translated into English in the world and the winner receives €100,000. Originally written in French and translated to English, Em was also on the 2021 Scotiabank Giller Prize longlist.
The Sleeping Car Porter, written by Giller Prize winner Suzette Mayr, has been shortlisted for the $206K Carol Shields Prize for Fiction. 
And two Canadian poets are on the shortlist for the revamped Griffin Poetry Prize. Susan Musgrave has been nominated for her collection Exculpatory Lilies and Iman Mersal's collection The Threshold, which has been translated from the original Arabic, is also on the shortlist.
Congratulations to them all!
Reading from coast to coast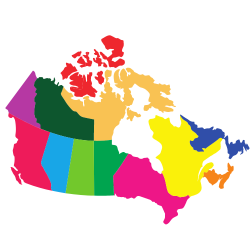 With so many miles between our coasts, it's often the stories that connect us. This spring, literary awards programs on each coast have announced their shortlist of nominees. Wherever you live, you might want to check out the books which have been nominated for the BC and Yukon Book Prizes or the Atlantic Book Awards. 
Both awards celebrate the achievements of their respective region's writers, illustrators and publishers and promote their work. 
BC and Yukon Book Prize 
Atlantic Book Awards
Canadian Crime Writing Award list revealed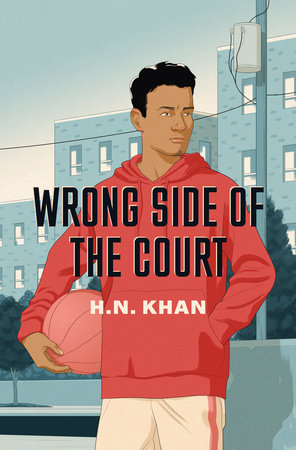 Thomas King, Linwood Barclay, and H.N. Khan are among the many writers shortlisted for the 2023 Crime Writers of Canada Awards of Excellence in Canadian Crime Writing.
The annual awards were established by the Crime Writers of Canada in 1984, and promote the best in mystery, crime, suspense fiction and crime nonfiction by Canadian authors.
Deep House by Thomas King 
Take your breath away by Linwood Barclay 
Wrong side of the Court by H. N. Khan 
To read other nominees in our collection check out our list and check back often as we will be adding more of the nominees in the coming weeks. 
Save the date for BLC's third annual virtual symposium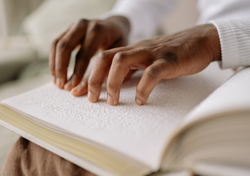 Braille Literacy Canada (BLC) will be holding its third annual virtual braille symposium on Friday June 2nd, 2023 from 1 – 5 PM EDT. This event will be of interest to braille readers, educators, transcribers, parents and anyone else who is passionate about braille literacy! For more information please visit the Braille Literacy website.
Webinars for you
We host a series of webinars to help users access CELA services, to stay up to date on new technologies and to learn more about accessible reading. 
On the Webinars for you page, you will find upcoming webinars, including CELA's collection for young readers with print disabilities. On that same page you will find links to other CELA video resources available on our YouTube channel.
Featured title for adults: In a Land Without Dogs the Cats Learn to Bark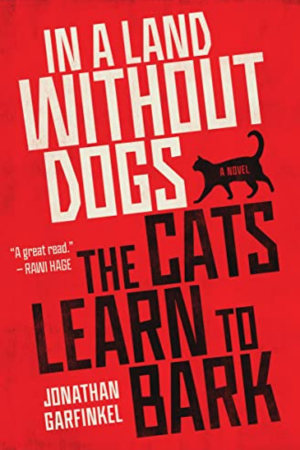 From acclaimed author Jonathan Garfinkel, a Cold War revenge story three decades in the making. In 1975, Gary Ruckler attends classes at Moscow State University as part of the first American Fulbright program in the USSR. Here he befriends Anna, her boyfriend Zaza, and their enigmatic friend Aslan. When Aslan mysteriously disappears into the mountains of Kazbegi, Georgia, Gary is swept up in events beyond his understanding and control.
Fifteen years later, Tamar and Giorgi struggle through the "lost" decade of the 1990s in Tbilisi. Through three civil wars, a refugee crisis, and near-total societal collapse, the pair come of age in the underground arts scene. Then Tamar meets Rachel Grabinsky, head of an international pro-democracy NGO, who changes her life forever. In Toronto, 2003, Tamar and Rachel's son Joseph uncover astonishing truths about a woman they thought they knew. Who was Rachel Grabinsky? What was she really doing in Georgia? And how was she connected to Gary Ruckler? Part political mystery and part family drama, In a Land Without Dogs the Cats Learn to Bark is an energetic, gritty, and darkly funny novel that unfolds across multiple generations and explores the fractured nature of identity, the necessity of lies, and the bloody legacy of the Soviet Empire.
Read In a Land Without Dogs the Cats Learn to Bark by Jonathan Garfinkel.
Top five books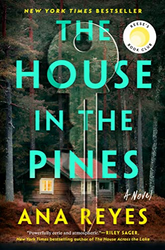 Most popular with our readers this month:
Top five for kids
Most popular with kids this month: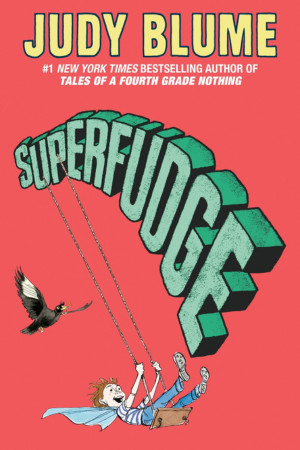 Featured title for young adults: Then Everything Happens at Once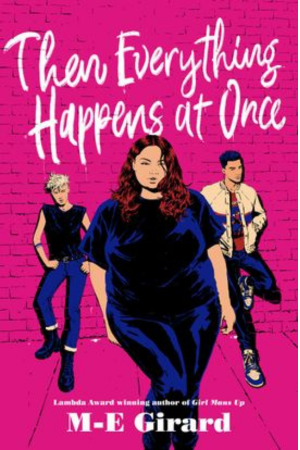 From the Lambda Award-winning author of Girl Mans Up comes an empowering, sex-positive coming-of-age story about a teen exploring first love and desire, as her rocky relationship with her own body and a pandemic threaten to sabotage everything. Perfect for fans of Fat Chance, Charlie Vega and Cool for the Summer.
 
Baylee has never been kissed but she wants to do way more than that. She's had a huge crush on her gorgeous best friend and neighbor Freddie for years, but since she doesn't look like his usual type, the judgmental voice in her head tells her he'll never see her as more than a friend.
It feels like she'll spend the rest of high school fantasizing on the sidelines while everyone else dates and hooks up. Then Baylee meets Alex online and she starts to fall for this sweet, funny barista who likes her just as she is. It's new, electric, and all-consuming to be around Alex. But when Freddie makes a move on Baylee and a virus shuts the world down, Baylee finds herself torn. Everything is happening at once, and she is left navigating the messy waters of love and desire. It helps that she's observed her friends' relationship drama, so she knows exactly what mistakes not to make . . . right? This sophomore novel from M-E Girard centers a fat, confident girl going after what she wants and learning to love herself along the way.
Read Then Everything Happens at Once by M-E Girard.
Top five for teens
Most popular with teens this month: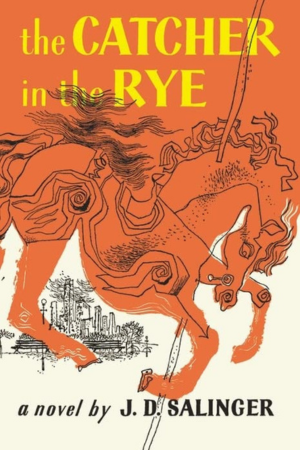 Service tip: Starting in the middle
Love to read a book twice? Or do you want to revisit one you just didn't get a chance to finish?
If you borrow a digital audiobook from CELA that you have previously borrowed, your Direct to Player device or app will automatically return you to the last section you read. 
Stay connected!
Visit CELA's social media, including Twitter, Facebook and our blog, for more news about what's happening in the world of accessible literature.