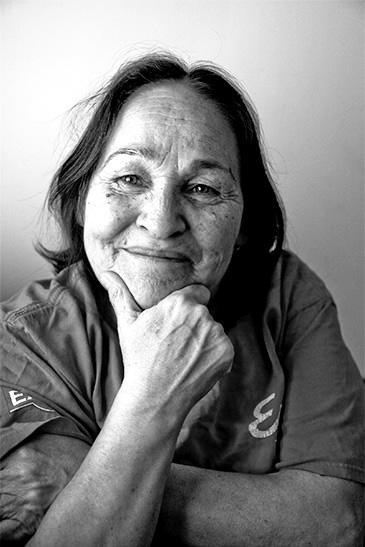 Each year on April 23 we celebrate World Book Day, a UNESCO event designed to promote reading, publishing and increase awareness of the importance of copyright protections. 
This year, the theme for the event is Indigenous Languages, honouring the UN's International Decade of Indigenous Languages to promote linguistic diversity and multilingualism. In its statement the UN recognized that "Of the almost 7,000 existing languages – many of which are fast disappearing – the majority are spoken by indigenous peoples who represent the greater part of the world's cultural diversity. "
Oral storytelling is an important tradition for many Indigenous cultures.  The World Book Capital Network Charter, a related UN initiative "acknowledges the power of books and reading as cornerstones to more inclusive, peaceful and sustainable societies" and as a result the  Charter recognizes a less rigid concept of 'the book' to include various forms of literature including oral traditions.
CELA's collection contains two notable bilingual books which incorporate Indigenous Languages.  
Josephine Bacon is an Innu poet, film maker and translator  from Pessamit in Quebec. In 2018 she published a bilingual collection of poet in  French and Innu-aimun called Uiesh, which was an Indigenous Voices Award winner in 2019 and received a Prix des libraires du Québec award in the category of Quebecois poetry. CELA  had the great honour to have her narrate her work in both languages for our collection and while she was in the studio, she spoke about her work and inspiration. During the interview Ms. Bacon discussed her process in writing in two languages, and the influence her teaching and translation work has on her writing. She also spoke specifically about some of the pieces in Uiesh, Quelque part and her future projects. Ms. Bacon's comments are both beautiful and inspiring. Her interview, in French, is available on our YouTube channel. 
It is a special gift to hear poetry narrated by the poet. We are grateful to Ms. Bacon for working with us on the narration of her work and for taking the extra time to speak with us. We hope you enjoy our interview with Ms. Bacon and her poetry.
Monique Gray Smith is another award winning Indigenous Canadian writer who publishes bilingual works. She specializes in works for children and young adults, with a particular emphasis on the themes of truth and reconciliation.  Her children's picture book My Heart Fills With Happiness  won the Christie Harris Illustrated Children's Literature Prize in 2017. This beautiful children's board book is written in English and Cree and is also available in a French and Cree edition. Illustrated by celebrated artist Julie Flett, the book focuses on recognizing and cherishing the moments in life that bring us joy.  
15335