In this issue:
Letter from CELA's Executive Director
Dear readers,
One of the most wonderful parts of my job is reading the stories and feedback our users submit. We received a lovely note this month from Robert, a long time CELA user who shared how important accessible books have been throughout his life. As a young man he used to read braille books at night to his friends and classmates. One of his favourites was Captain Courageous by Rudyard Kipling, a book he still enjoys re-reading. He ended his note with a reference to the federal government funding with a slightly intentional pun "Please! Let's not hear of cuts in funding! The service is essential in my books." We will be taking Robert's story along with others to our upcoming meetings with the federal government to ensure CELA's long term, sustainable funding. If you would like to share your story about how CELA services and accessible books have impacted you, please feel free to share through our website.
In other news, CELA is gearing up for summer reading and Theresa, our Content and Access Librarian, has been busy placing orders for new books while our team works to make them available on our website. We're including some great summer reading suggestions in this edition of Open Book, and there are plenty more on our website on our Recommended Reads page. 
We're also pleased to be working on a collaborative project with colleagues at NNELS, eBOUND, and others to learn more about accessibility and public library services for people with print disabilities. This work will guide the collation of existing resources and creation of a digital resource centre and accessibility training for public libraries. We would appreciate it if you would fill out the survey and pass it on to your colleagues.
I also wanted to acknowledge the important work of award programs like the Forest of Reading, which just announced its winners, and the Governor Generals Awards for Literature, which makes their announcements on June 1. We are grateful for their commitment to include our users in these programs and ensure our users can read accessible versions of their award winning titles. Congratulations to all the nominees and winners. There's a lot to celebrate in Canadian Literature. 
Happy Reading!
Laurie Davidson
CELA Executive Director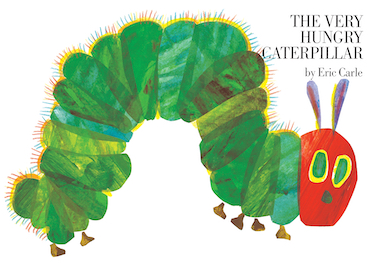 Death of beloved children's authors Eric Carle and Lois Elhert
The world lost two giants of children's literature this month. 
Eric Carle, beloved author of books including The Very Hungry Caterpillar, the Very Lonely Firefly and Walter the Baker, and illustrator of classics including Brown Bear Brown Bear, passed away in late May at the age of 91.
His artistic style was influenced by his childhood in Nazi Germany and a high school art teacher who introduced him to expressionist art including Franz Marc's Blue Horse. His books were written for very young children and translated into dozen of languages, ultimately selling over 170 million copies worldwide, meaning children everywhere can likely tell the tale of the caterpillar who ate, among other things, one apple, two pears, three plums, four strawberries, five oranges, one piece of chocolate cake, one slice of salami, and one slice of watermelon.
Lois Ehlert, like Eric Carle was also an award winning illustrator and author, using bold graphics and playful text to engage young children. Best known as the illustrator for Chicka Chicka Boom Boom, Ehlert won a Caldecott Award for her book Color Zoo in 1990.
We send our condolences to the families and fans of these creative and inventive authors and illustrators. They will be missed.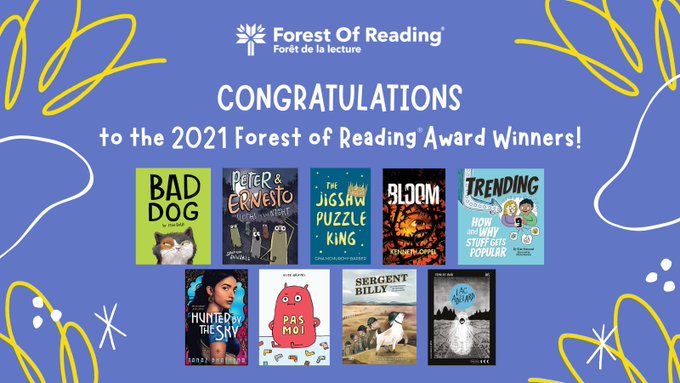 Forest of Reading announces its winners
The Forest of Reading teamed up with the CBC again this year to stream a virtual version of the annual award ceremonies. Each year, thousands of kids participate in the country's largest recreational reading program to pick their favourite authors and illustrators and celebrate the best in CanLit for young readers.
CELA works with the Forest of Reading to ensure there are accessible versions of nominated books so that kids with print disabilities can participate. Visit our Forest of Reading page to find accessible nominated and winning titles. And if you missed the awards ceremonies you can watch them on CBC's Curio.ca channel.
Congratulations to all the nominees and winners!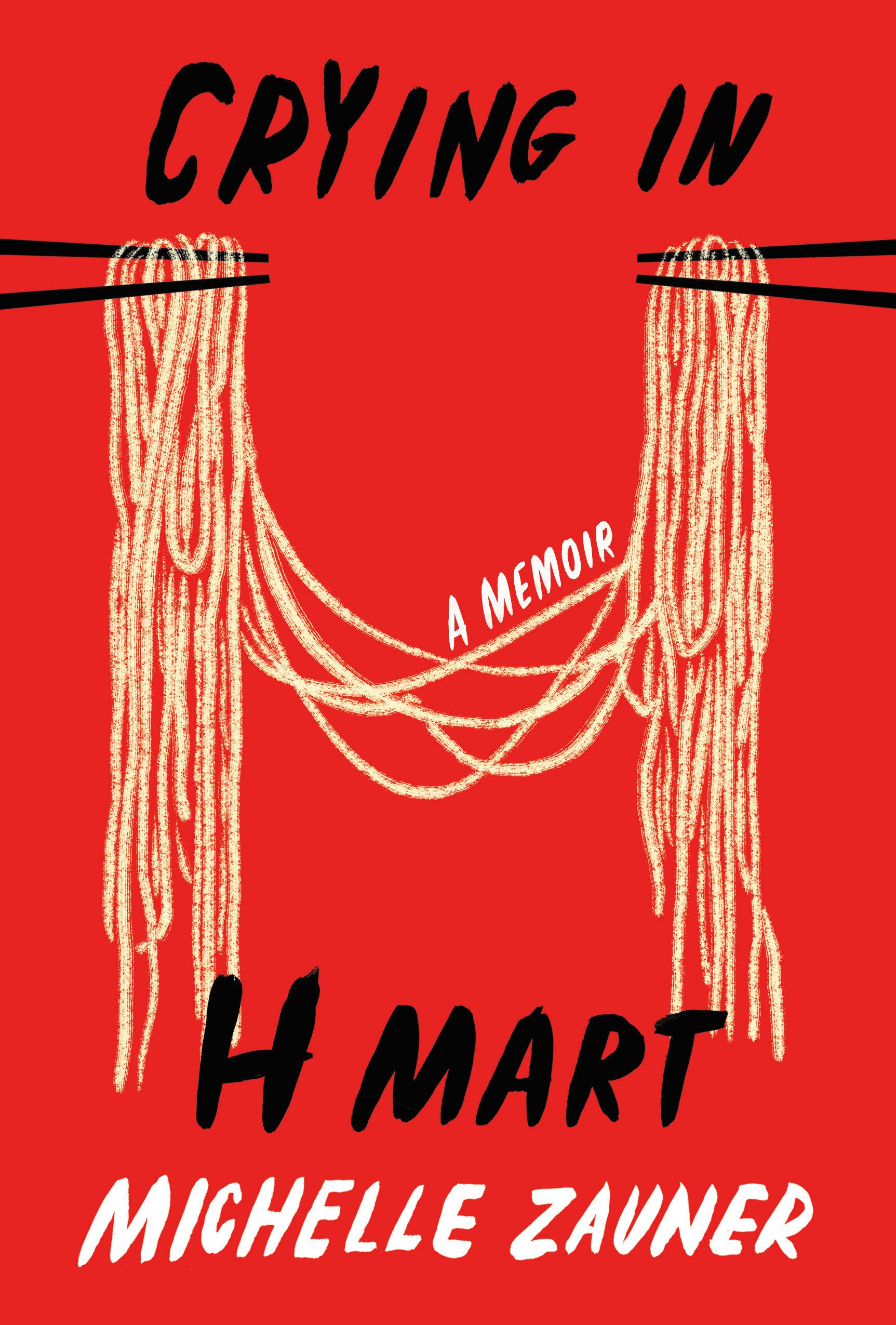 Featured title for adults: Crying in h mart: A memoir
From the indie rockstar of Japanese Breakfast fame, and author of the viral 2018 New Yorker essay that shares the title of this book, an unflinching, powerful memoir about growing up Korean American, losing her mother, and forging her own identity. In this exquisite story of family, food, grief, and endurance, Michelle Zauner proves herself far more than a dazzling singer, songwriter, and guitarist. With humor and heart, she tells of growing up one of the few Asian American kids at her school in Eugene, Oregon; of struggling with her mother's particular, high expectations of her; of a painful adolescence; of treasured months spent in her grandmother's tiny apartment in Seoul, where she and her mother would bond, late at night, over heaping plates of food. 
As she grew up, moving to the East Coast for college, finding work in the restaurant industry, and performing gigs with her fledgling band - and meeting the man who would become her husband - her Koreanness began to feel ever more distant, even as she found the life she wanted to live. It was her mother's diagnosis of terminal cancer, when Michelle was twenty-five, that forced a reckoning with her identity and brought her to reclaim the gifts of taste, language, and history her mother had given her. Vivacious and plainspoken, lyrical and honest, Zauner's voice is as radiantly alive on the page as it is onstage. Rich with intimate anecdotes that will resonate widely, Crying in H Mart is a book to cherish, share, and reread.
Read Crying in h mart: A memoir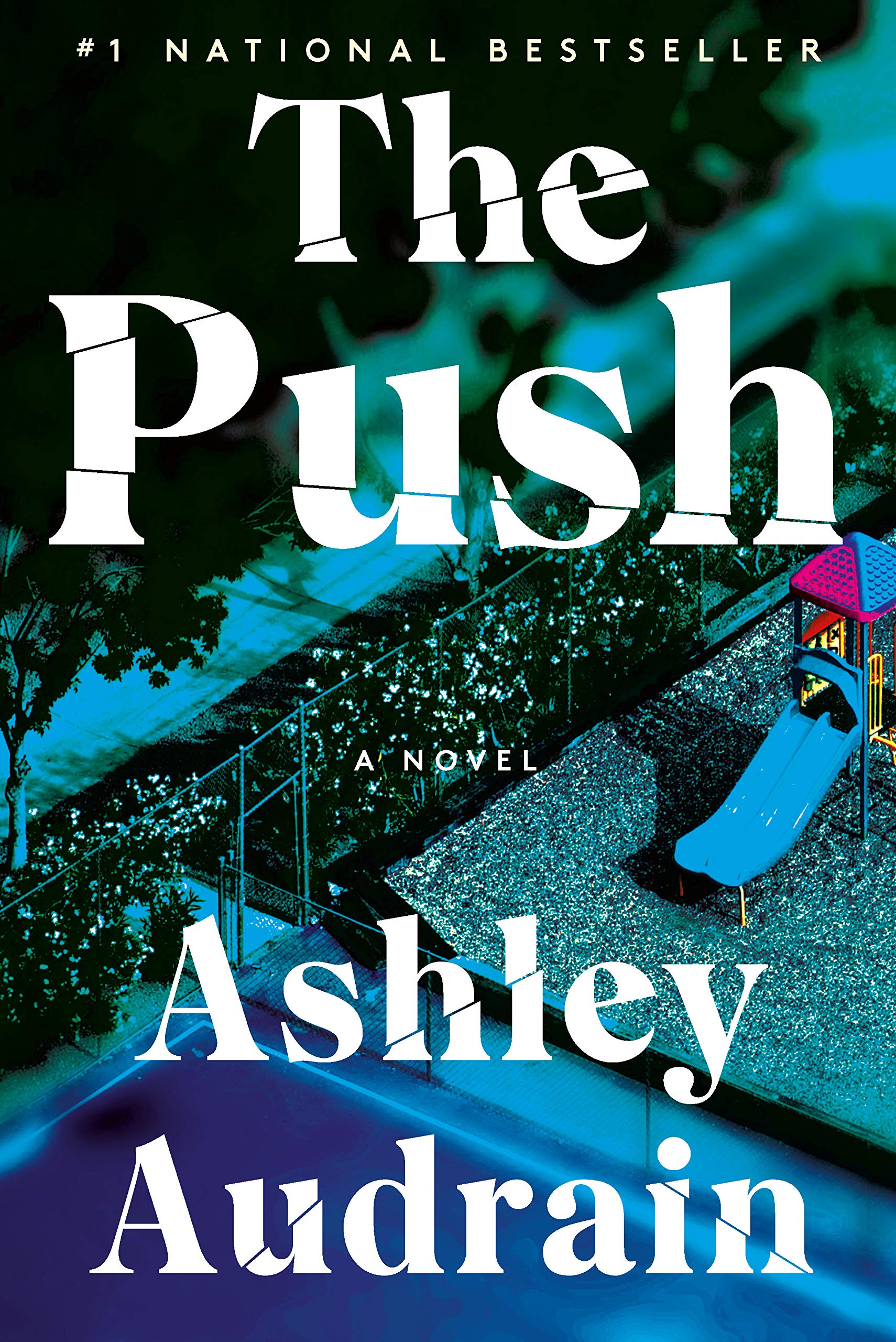 Top five books
Most popular with our readers this month:
The push by Ashley Audrain General fiction
The four winds: A novel by Kristin Hannah Bestsellers (fiction)
Willie: The Game-Changing Story of the NHL's First Black Player by Michael McKinley Hockey
The first cut by Peter Robinson Mysteries and crime stories
Quiet in her bones by Nalini Singh Suspense and thrillers
A passport to the world
"A book is a magical thing that lets you travel to far-away places without ever leaving your chair." - Katrina Mayer
While road trips might not be possible this summer, we can still travel through the magic of books. CELA has recently added a number of titles perfect for the armchair traveler. 
We have even more new travel related books and you can browse our entire travel collection using the Browse by Category link.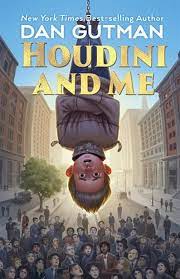 Featured title for kids: Houdini and me
Eleven-year-old Harry Mancini is not Harry Houdini, the famous escape artist who died in 1926. But Harry does live in Houdini's old New York City home, and he definitely knows everything there is to know about Houdini's life. What is he supposed to do, then, when someone starts texting him claiming that they're Houdini, communicating from beyond the grave? Respond, of course.
It's hard for Harry to believe that Houdini is really contacting him, but this Houdini texts the secrets to all of the escape tricks the dead Houdini used to do. What's more, Houdini's offering Harry a chance to go back in time and experience it for himself. Should Harry ignore what must be a hoax? Or should he give it a try and take Houdini up on this death-defying offer? But what if Houdini wants more than just friendship with Harry? What if he actually wants to change places with him ... and leave Harry trapped in 1921? Best-selling author Dan Gutman understands what kids love to read, and his latest page-turning story is guaranteed to keep you gasping with surprise at an adventure no one would have predicted - especially not the boy it happened to.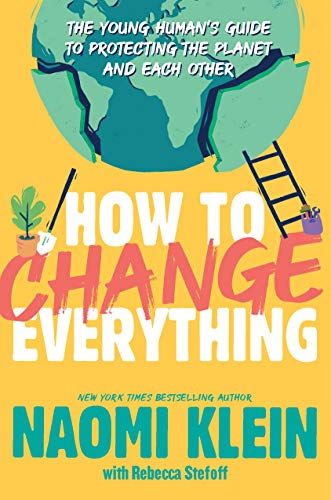 Top five for kids
Most popular with kids this month:
How to Change Everything: The Young Human's Guide to Protecting the Planet and Each Other by Naomi Klein, Rebecca Stefoff
The brave by James Bird
Sara and the Search for Normal by Wesley King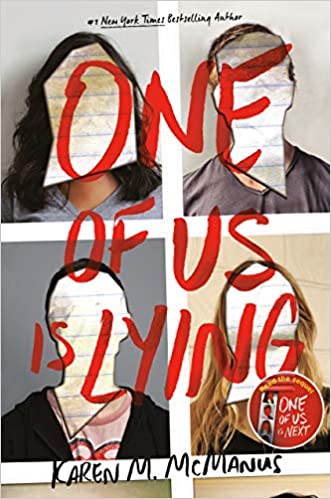 Top five for teens
Most popular with teens this month:
Wearing red for accessibility day
On June 2nd the CELA team will wear red in honour of Red Shirt Day. Part of National AccessAbility Week which happens May 31 to June 6, Red Shirt Day gives us all a chance to show our support and create a visible display of solidarity for people and families living with disabilities. Wearing red on Red Shirt Day demonstrates a commitment to accessibility and inclusion, something we are proud has always been part of CELA's mandate. Everyone is welcome to join in. 
If you are on social media you can use the hashtags #RedShirtDay, #RedForAccessAbility to connect with others who are taking a stand for a fully inclusive and accessible society in all aspects of life. We'd love it if you would tag us too!
TD Summer Reading Club 2021
CELA is pleased to provide support and materials for your library's accessible TD Summer Reading Club activities. Your library will receive information and resources to help you make your TD Summer Reading Club program more accessible.
two pre-reader adapted notebooks
two school-age adapted notebooks
a bilingual poster that says "Bounce into Accessibility"
Visit the Plan for Accessibility page for electronic versions of the notebook, templates to promote your accessible club and more. This year, we're providing libraries with extra support towards delivering accessible online programs on our Make Sure Your Summer Reading Club is Accessible! information sheet.
Summer Reading!
TD Summer Reading Club
BC Summer Reading Club
New Brunswick Summer Reading Club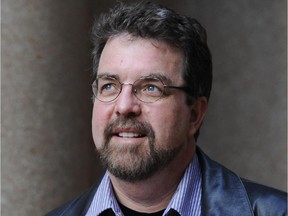 More award winners!
The Arthur Ellis Awards, which recognize the best in Canadian crime writing, recently announced its winners. Congratulations to all the nominees, and the winners which include Will Ferguson for his novel The Finder. Will Ferguson also won the Stephen Leacock Memorial Medal for Humour in 2002 and the Giller Prize in 2010 for other works.
Katrina Onstad won the Howard Engel Award for Best Crime Novel set in Canada. Her book Stay Where I Can See You follows a family who just won the lottery and the cracks revealed by their new found wealth.
The Manitoba Book awards also recently announced its winners. David Robertson took home both the Carol Shields Winnipeg Book Award and Alexander Kennedy Isbister Award for Non-Fiction for his memoir Black Water: Family, Legacy, and Blood Memory by David A. Robertson, which has also been recognized as a Globe and Mail Top 100 Book of the Year, a Quill & Quire Book of the Year and a CBC Books Nonfiction Book of the Year. Also taking home one of the major awards was Jonathan Ball who won the Margaret Laurence Award for Fiction for his book The Lightning of Possible Storms. Congrats to all!
We're looking forward to the announcement of the nominees of the Shaughnessy Cohen Prize on June 2. Check out our awards page to see the short list!
Service Tip: Do CELA books work on a Kindle or Kobo?
EPUB books from CELA's website would have to be converted to MOBI format in order to be read on a Kindle. However, CELA books do not need to be converted in order to be read on newer models of Kobo, which support EPUB and EPUB3 formats. Please note that Kobo Original and Kobo Wi Fi do not support CELA's EPUB3 format.
For more information about the accessible formats CELA offers, see the Accessible formats page. For more commonly asked questions about technology, see the Formats, technology and site requirements section of the FAQs page.
Webinars
Are there topics related to accessibility that you would like to see included in our webinars? We regularly update our content and always appreciate hearing ideas from library staff. Send your suggestions to members@celalibrary.ca.
Orientation webinar
An overview of CELA service, including collections offered, eligibility, how to order DAISY audio books or other alternative format books for your library, patron registration, and promotional ideas.
Frontline staff webinar
This webinar will provide an introduction to CELA services for your colleagues who need to understand the basics about your CELA service so they can direct patrons appropriately.
Educator Access Program webinar
This webinar will introduce the CELA Educator Access program which allows public libraries to offer educators at the elementary, secondary and post-secondary levels in their community access to CELA services on behalf of students with print disabilities. This webinar is for both educators and public library staff.
Holiday Hours
CELA will be closed on Thursday, July 1st for Canada Day. We will re-open on Friday, July 2 with our regular hours.
Stay connected!
Visit CELA's social media, including Twitter, Facebook and our blog, for more news about what's happening in the world of accessible literature.