In this issue:
COVID-19 update
Dear patrons,
As the situation with COVID-19 continues to evolve, I want to reassure you that the health and safety of our patrons, member libraries, colleagues, educators and staff are CELA's primary concern. We know that reading can bring comfort in uncertain times, and our team is committed to maintaining book and magazine reading options for our patrons.
We continue to monitor the situation and follow the guidelines of public health officials. As a result of a government directive, the production and delivery of physical braille and DAISY CDs, including our What's New publication, are now on hold in an effort to combat COVID-19. Access to our digital books, magazines and newspapers will continue. You can continue to place books on hold and those holds will be fulfilled once we return to production. You can also delete or reorder holds using the options on your My account page. 
Our work at CELA continues behind the scenes. Our staff, including our Contact Centre staff are working safely from home and we are adding new books and magazines regularly.
We know how important clear and transparent information is, so we have developed a webpage where we will be posting COVID-19 information and updates related to CELA services. On this page you can learn about our health and safety protocols, find information about how to use our digital options, and get updates regarding our services. Please visit this page and feel free to reach out to our Contact Centre if you require further assistance. Our social media channels will also continue to update patrons as needed. 
Reading gives us somewhere to go when we have to stay where we are. Whether that means re-visiting an old favourite title, teaching yourself a new skill or craft, or escaping into a different time and place through a new book, we hope CELA can help in our own small way.
Rina Hadziev, Executive Director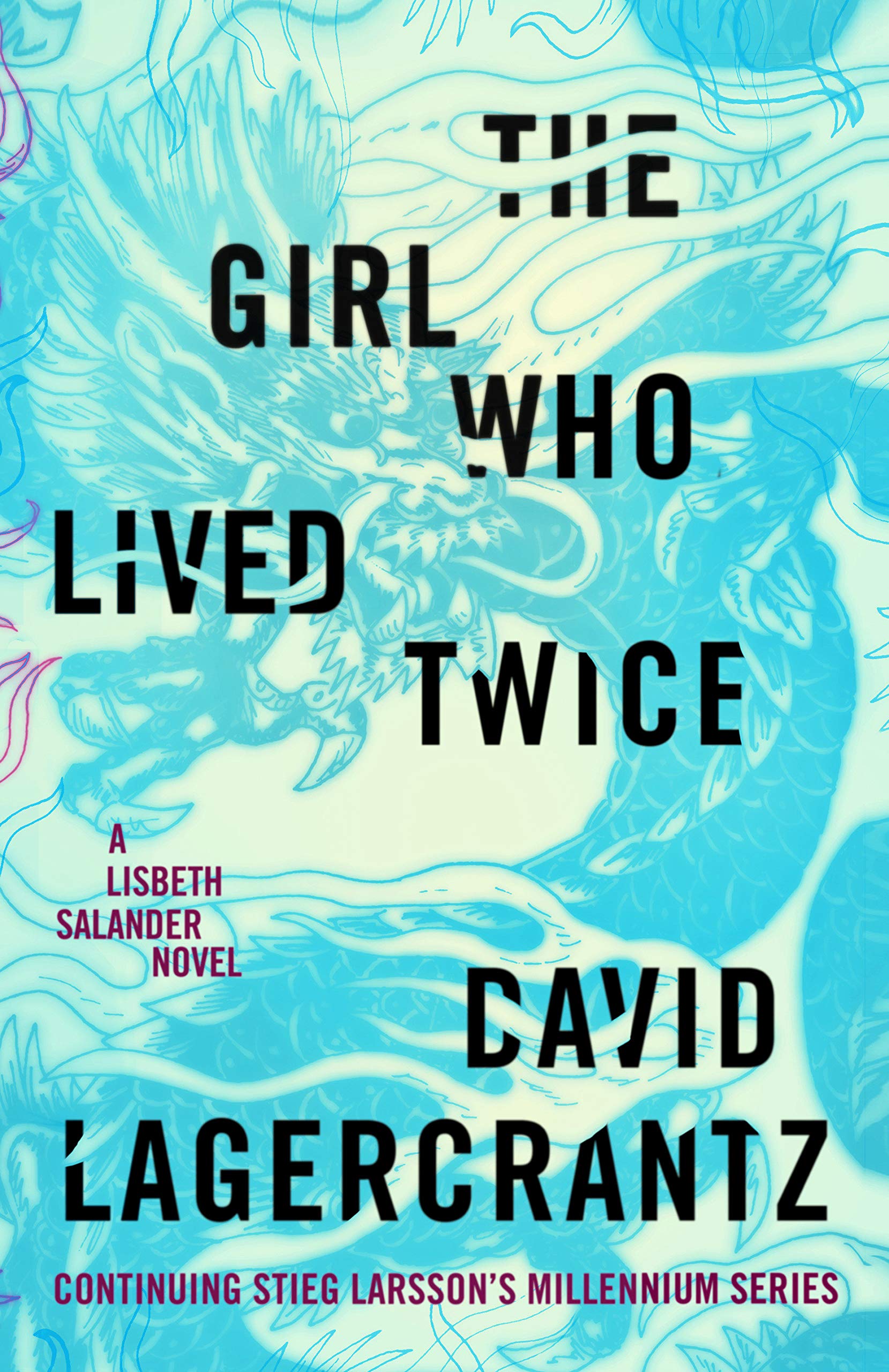 Featured title: The Girl Who Lived Twice: A Lisbeth Salander novel, continuing Stieg Larsson's Millennium Series (Millennium #6)
The sixth Lisbeth Salander story-the crime-fiction phenomenon that has sold more than 90 million copies worldwide. Book four in the series, The Girl in the Spider's Web, starring Claire Foy, is now a major film from Sony Pictures.
"Rest easy, Lisbeth Salander fans-our punk hacker heroine is in good hands." - Patrick Ryan, USA Today
"Salander and Blomkvist are just as compelling as ever." - Michiko Kakutani, The New York Times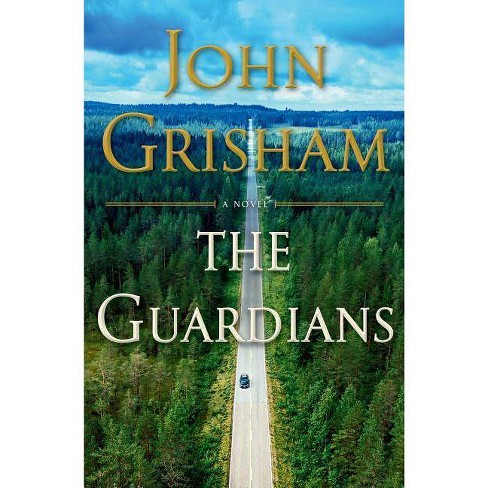 Top five books last month
Most popular with our readers last month: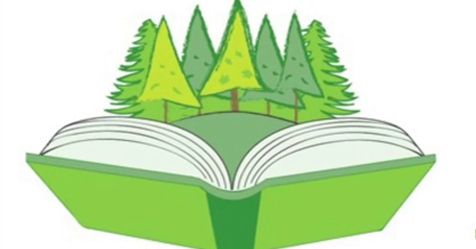 Featured story: new partnership makes more Forest of Reading titles available
We are excited to announce that CELA recently partnered with Dyslexia Canada and their sponsor KOBO to increase the number of titles available for the Forest of Reading program. The goal of our partnership was to provide more choice for students in grades 3-6, which is the time students shift from "learning to read" to "reading to learn." KOBO generously sponsored the addition of titles in the Silver Birch, Yellow Cedar and Le prix Mélèze categories. We are grateful for KOBO's generous contribution to our collection, and for their commitment to making more Canadian books available for students with print disabilities.
The Forest of Reading program is Canada's largest recreational reading program, designed to showcase Canadian authors, illustrators and publishers and introduce kids to Canadian books which reflect a wide range of stories, information and perspectives. Read more about our relationship with Dyslexia Canada, KOBO and the work we are doing together.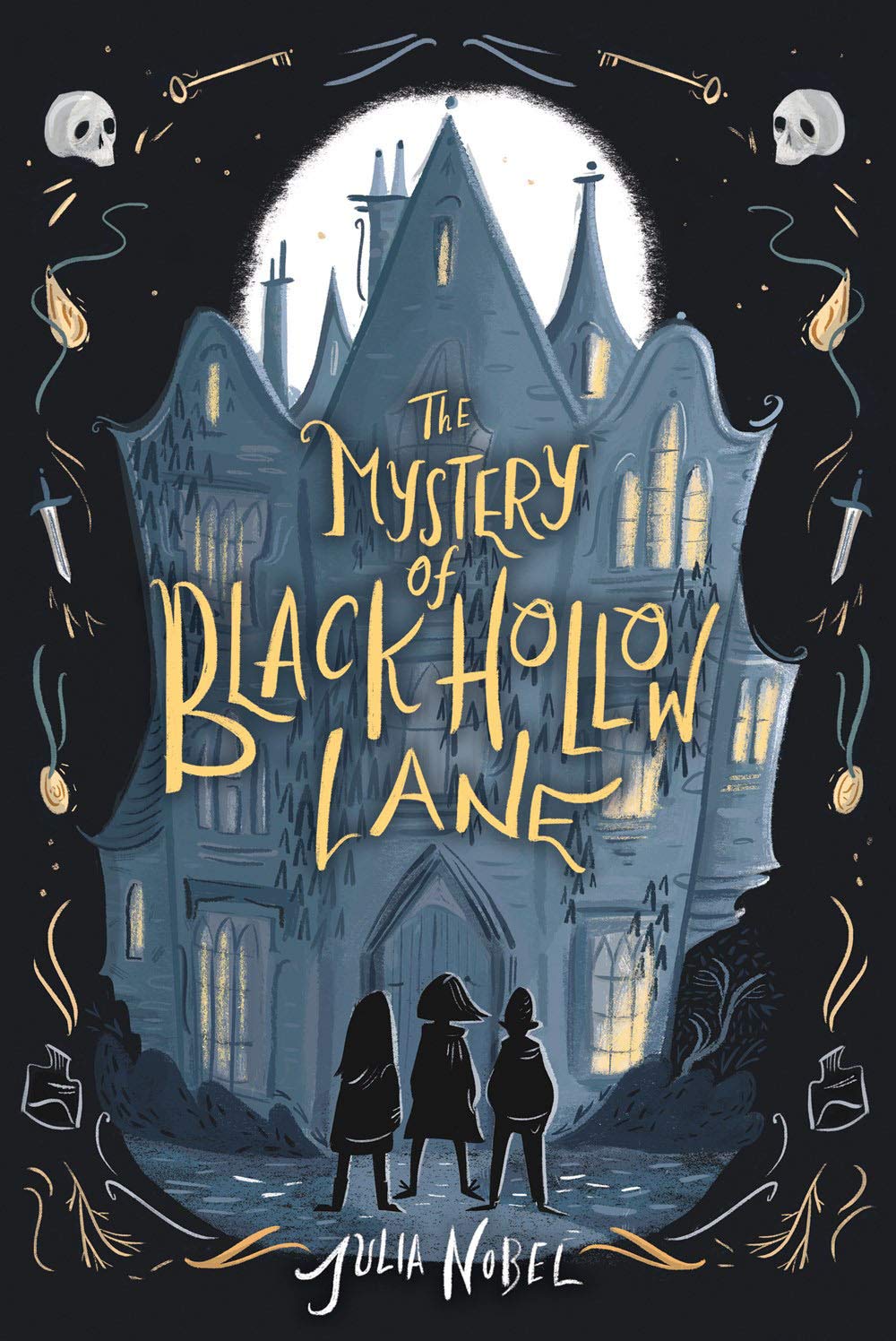 Featured title for kids: The Mystery of Black Hollow Lane (Black Hollow Lane #1)
The first in an exciting new series, this suspenseful debut brings readers on a journey filled with secrets, mystery, and unforgettable characters. With a dad who disappeared years ago and a mother who's a bit too busy to parent, Emmy is shipped off to Wellsworth, a prestigious boarding school in England, where she's sure she won't fit in. But then she finds a box of mysterious medallions in the attic of her home—medallions that belonged to her father. Her father who may have gone to Wellsworth. When she arrives at school, she finds the strange symbols from the medallions etched into walls and books, which leads Emmy and her new friends, Jack and Lola, to Wellsworth's secret society: The Order of Black Hollow Lane. Emmy can't help but think that the society had something to do with her dad's disappearance, and that there may be more than just dark secrets in the halls of Wellsworth...
Read The Mystery of Black Hollow Lane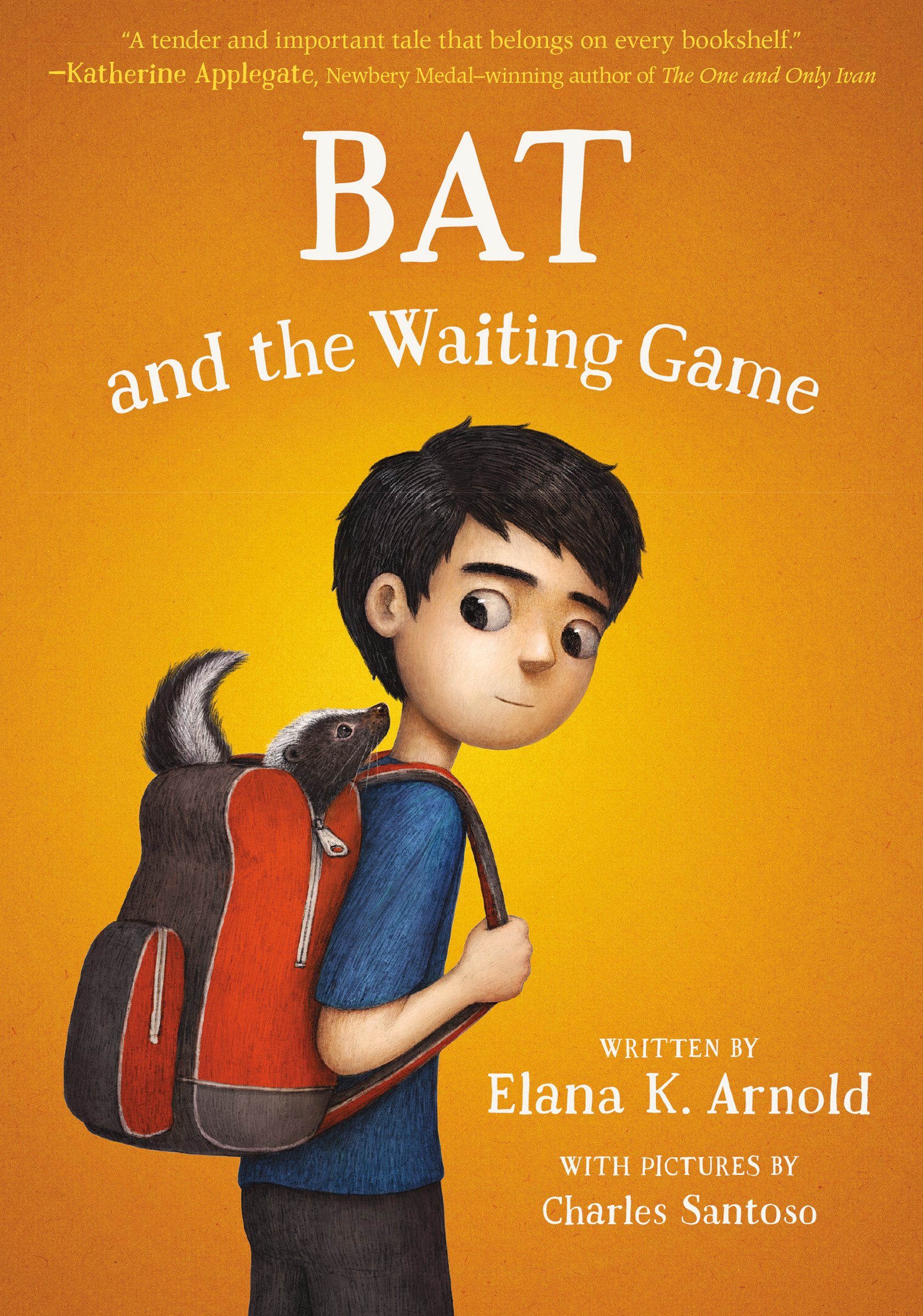 Top five for kids
Most popular with kids last month: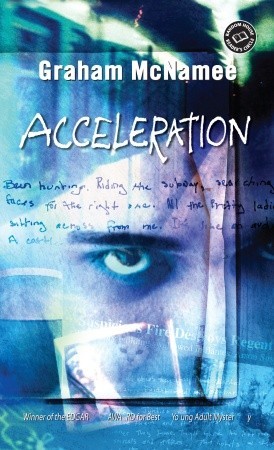 Top five for teens
Most popular with teens last month:
Introducing temporary CELA accounts for people unable to get library cards
We are offering temporary accounts for patrons who don't currently have a library card and are unable to get one due to library closures. Eligibility requirements remain the same: CELA services are available to Canadian residents with print disabilities, including vision loss, learning disabilities like dyslexia and physical disabilities which make it difficult to read traditional print.
To register for a temporary account: patrons, or staff acting on their behalf, should complete our online registration form. Enter the patron's first and last name with no spaces in the library card field.
About temporary accounts:
Temporary accounts will be made inactive after July 1, 2020. If COVID-19 shutdowns continue past July 1, 2020 we will extend the deadline. Patrons with temporary accounts can convert them to regular accounts by providing their new public library card information.
Patrons with temporary accounts will be able to access CELA's collection of books, magazines and newspapers in digital formats.
Currently, we are not able to offer materials on CD or embossed braille due to a directive to close non-essential businesses in Ontario.
Temporary proof of disability for access to Bookshare collection
If any new or existing patron wishes to access the Bookshare collection and believes they will be able to provide proof of disability but are unable to provide documents due to COVID-19 related closures, please call us at 1-855-655-2273 to discuss what options are available.
Website update: Human Narration and Transcription filters
In the coming weeks we will be making it easier for you to identify human narrated and human transcribed books. Information about audio narration and braille transcription will appear on the records in your search results list, underneath the formats for each book. There will also be a new filter which will allow you to limit your search results to those books which have human narration or are human transcribed braille. We will be sending out an email and will update our website updates page with more information as soon as this option is available.
Service tip
Now is a great time to get caught up on what's happening in accessible services. Please consider forwarding this email to your colleagues so they can stay up to date on our webinars, check out our information page for libraries and browse back issues of Open Book for Libraries.
Newspapers update
We continue to work with suppliers to add more newspapers to our collection. Reactivating password protection is an important part of the work we are doing in negotiating with suppliers to restore access to additional newspapers.
Logging in to access newspapers does not require an additional step. Once you log into your CELA account you will be able to access our newspapers, magazines and books in the same way you always have. Please remember to log out of your CELA account if you are using a public computer and to keep your account and password information confidential.
Holiday Hours
Our Contact Centre will be closed for Good Friday on April 10 and Easter Monday, April 13. We will reopen with regular hours on Tuesday April 14.
Service tip
We've put together a simple guide to help patrons wishing to explore digital options. Our guide will explain what devices you need, how to install EasyReader and how to download books. And we're always here to help if you have questions.
Webinars
Are there topics related to accessibility that you would like to see included in our webinars? We regularly update our content and always appreciate hearing ideas from library staff. Send your suggestions to members@celalibrary.ca.
Orientation webinar
An overview of CELA service, including collections offered, eligibility, how to order DAISY audio books or other alternative format books for your library, patron registration, and promotional ideas.
Frontline staff webinar
This 45 minute webinar will provide an introduction to CELA services for your colleagues who need to understand the basics about your CELA service so they can direct patrons appropriately.
Thurs,  April 16 1:00-1:45pm EDT
Educator Access Program webinar
This 45 min webinar will introduce the CELA Educator Access program which allows public libraries to offer educators at the elementary, secondary and post-secondary levels in their community access to CELA services on behalf of students with print disabilities. This webinar is for both educators and public library staff.
CELA and accessible library services for kids and teens!
This hour-long webinar will present an overview of CELA's collections for kids and teens who cannot read print due to a learning, visual or physical disability, also known as print disabilities. Participants will also learn techniques to make story-times and other activities inviting to kids with disabilities and will feature how to promote accessible services for kids and teens in your community.
Stay connected!
Visit CELA's social media, including Twitter and Facebook for more news about what's happening in the world of accessible literature.