In this issue:
Letter from CELA's Executive Director
Happy New Year!
January has proven to be a busy month for CELA. Our Expanded Delivery Options Project is well underway and we are looking forward to gathering feedback from our participants on our first option, a low cost audiobook player called the Envoy Connect. We have more information about this project in this newsletter and on our blog. The three Peer Trainers hired to support this pilot project have already hosted an excellent webinar about Accessible Reading in the Digital Age. I wanted to invite you to get to know these new CELA team members by reading our interview with them in this newsletter.
We have also been delighted to participate in a variety of events including the Triple Vision and Blind Beginnings podcasts, and World Braille Month sessions. The recordings of the World Braille Month sessions are being hosted on the Braille Literacy Canada Youtube channel and the last ones will be added in the next few days so you can watch them at your leisure. We were thrilled to work with our colleagues at CCB, PRCVI, NNELS, BLC and CNIB to deliver these sessions.
We're also looking forward to conference season, although we miss seeing our library colleagues in person. We will have a virtual booth at the OLA Superconference this year - so stop in and say hi if you can. And check out our sessions - our staff are involved in 3! We've got all the details in this newsletter, along with information about the upcoming Accessible Publishing Summit happening in mid-February.
On the book front, we are so pleased to be working with Canada Reads again this year to provide accessible versions of the featured books, ensuring that folks across the country can participate in these debates. The full long list is available in our collection so do check them out. We also continue to add NLS titles with more than 12,000 audio titles having been added in the past 6 months. And more books continue to be added through our partnerships and collaborations with publishers. There's lots to read and I hope you will find something that captivates you.
Happy reading!
Laurie Davidson
CELA Executive Director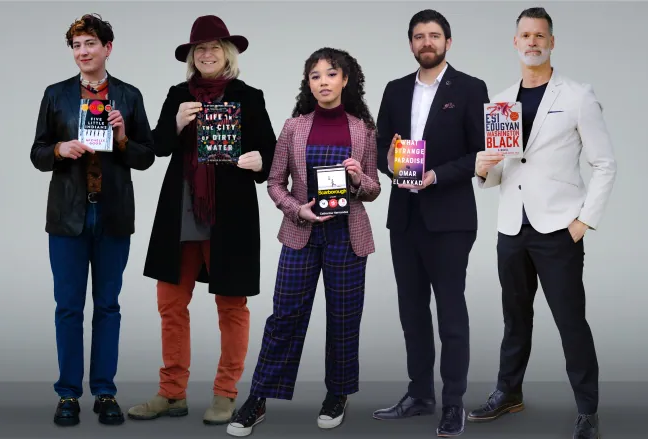 Canada Reads shortlist announced
Again this year we are excited to partner with Canada Reads and CBC Books to provide accessible versions of the Canada Reads titles to those with print disabilities.
The long list was announced on January 27, 2022.
This year the selected books are meant to inspire readers to reflect on community and who we are in the world we live in. The champions will advocate that their book best exemplifies the theme: One Book to Connect Us. This year's shortlist includes:
Life In the City of Dirty Water by Clayton Thomas-Müller defended by forest ecologist and author Suzanne Simard
Scarborough by Catherine Hernandez defended by actor and activist Malia Baker
Washington Black by Esi Edugyan defended by Olympian and LGBTQ2+ advocate Mark Tewksbury.
What Strange Paradise by Omar El Akkad defended by entrepreneur and former Syrian refugee Tareq Hadhad
Five Little Indians by Michelle Good defended by Ojibway author and Vogue fashion writer Christian Allaire
The debates take place March 28-31 and will be broadcast on a number of platforms including CBC TV, CBC Radio One, CBC Gem. The Canada Reads page has more information about the champions, the books and authors and the events happening in advance of the debates. This year CBC has launched a Facebook group for those who want to read the books and discuss them. Find all the information on the Canada Reads webpage.
Update on CELA's Expanded Delivery Options Project
For several months, CELA has been hard at work on our Expanded Delivery Options Project which is testing three new ways to deliver accessible reading materials to our users. The pilot will evaluate a small, low cost portable player called the Envoy Connect, a DAISY player with a reloadable storage option, and a voice assistant solution which operates using smart speaker technology. 
In December, we hired three Peer Trainers to support our pilot participants, answer questions and receive feedback. As part of their work, the Peer Trainers have created an informative webinar called "Accessible Reading in the Digital Age: Finding the Right Tech that Works for You." This is a comprehensive overview of current accessible technology and how those technologies can be used to read a variety of materials. If you missed this webinar, we invite you to check out the recording on our Youtube channel.
The Peer Trainers have also been supporting participants and answering questions for the Envoy Connect pilot which was launched in December. Many people have received their players or can expect to receive them in the mail shortly. To date, over 200 players have been sent out to pilot participants, with more being sent out in the coming days and weeks.   

We are also grateful for the positive response we have already received for the Smart Speaker component of the project. Pilot participants will have a chance to try out either an Amazon Echo or a Google Home smart speaker with their CELA books. We have paused our recruitment efforts while we contact those who have already expressed their interest in participating. 

For more information about the pilot project and the various delivery options we are exploring, check out the Expanded Delivery Options Project webpage. For questions related to the devices, or help for pilot participants, please contact the Peer Trainers at pilotproject@celalibrary.ca or call 1-855-655-2273 and select option 3. We look forward to providing updates on the project in future editions of Open Book and on our website.
Meet our Expanded Delivery Options Project team
CELA has recently hired 3 Peer Trainers to support our Expanded Delivery Options Pilot Project. It was important for the people in these positions to bring lived experience, a knack for supporting others and technical knowledge. We couldn't be more thrilled to introduce these friendly and highly-qualified colleagues to our users.
Rosalie Best hails from Manitoba where she graduated from University of Manitoba after completing her studies of English Literature. She then went on to work as a career counselor helping people with disabilities join the workforce, first at Premier Choix where she worked in the French community, then at Vision Loss Rehabilitation Manitoba. Most recently she worked with the Manitoba League of Persons with Disabilities where she delivered webinars to employers on proper workplace accommodation. As a disability rights activist, she often speaks to the media about accessibility issues and her experiences living with Muscular Dystrophy, a progressive muscle wasting disease, and using a power wheelchair.
One of Rosalie's goals for the pilot is to help people understand the devices and to show them that new technology isn't something to fear. She's looking forward to developing training materials which will help people continue to use the devices once the pilot is complete.
Yves Séguin also uses his experience to advocate for people with disabilities. During his 30-year career in the federal government, he was involved in various human resources functions, and managed a technology centre for federal employees with disabilities. He used opportunities in public speaking engagements and presentations to influence hiring managers so they could look beyond the disability and focus on the potential of the person they were about to hire. Working with CELA as a Peer Trainer, he draws on his experiences of living with a visual disability and his professional experience supporting small groups and individuals to assist CELA users, making them aware of new possibilities, and giving them confidence to access reading materials in various new ways.
Yves commented that "it is encouraging that most patrons who are reaching us are appreciative of the assistance we can provide, and they welcome the opportunity to be part of the pilot project to test new ways of accessing reading materials."
Ioana, our third Peer Trainer, has a unique set of qualifications. She's a professional classical guitarist and has performed and taught in many countries around the world. Blind since birth, she now lives with her husband and guide dog in Montreal where she co-moderates a list for visually impaired accessible technology users. She says she has been drawn to this work, partly because of her experience and enjoyment of learning from the group and sharing tips including from the wonderful instructions on technology she received from the Montreal Association for the Blind. A self-declared "geek" she has always been fascinated by technology and how it might enhance her life.
Ioana shared that for many years she wanted her blindness to be irrelevant in her professional life but came to more fully embrace the insights and hurdles her visual disability offers. Now she wants to use her roles as a performer, speaker, teacher and Peer Trainer to inspire others and help change perceptions about people with disabilities in general.
As a Peer Trainer, Ioana finds it rewarding to help remove barriers to accessible reading. "I have heard such enthusiasm from patrons wanting to get a chance to be part of this project. It is a real honour to listen to their feedback and pass it on. I appreciate that CELA has provided the community with the opportunity to make sure their point of view about emerging reading technology is heard and taken into account."
Leading our Peer Trainer team is Virginia Systma, who joined CELA as the Project Coordinator. Trained as a librarian, Virginia was familiar with CELA and its services before joining the team. She had recently obtained a certificate in Project Management and the Project Coordinator position seemed like a perfect fit for professional and personal reasons. Virginia shared that "in 2019, I was designated legally blind. I have been low vision my whole life but experienced a significant change in my vision at that time. Since then I have learned a lot about adaptive technologies and tools that I never had access to before. I started using a white cane, which allowed me to feel safer and more independent when I leave the house. I also started using more eBooks as they let me increase the size of the font and I found it so much easier to read. Having lived most of my life without access to services because I didn't fit into the LB designation, I have a full appreciation for how life changing accessible technology can be. Once I had access to these services I was able to live a fuller and more independent life."
As the Project Coordinator, Virginia has been instrumental in organizing all areas of the project, supporting the Peer Trainers and preparing to receive and evaluate the feedback from participants. And while the work has been interesting, what really excites Virginia is the possibilities of the pilot project. "This project is an opportunity to provide even more options for technology, which increases accessibility for CELA users. Everyone's disability is different, so providing flexibility in service offerings is important. It means that people can choose the right device for them."
The entire CELA team is grateful for the support our bilingual Peer Trainers are offering CELA's users during this pilot project.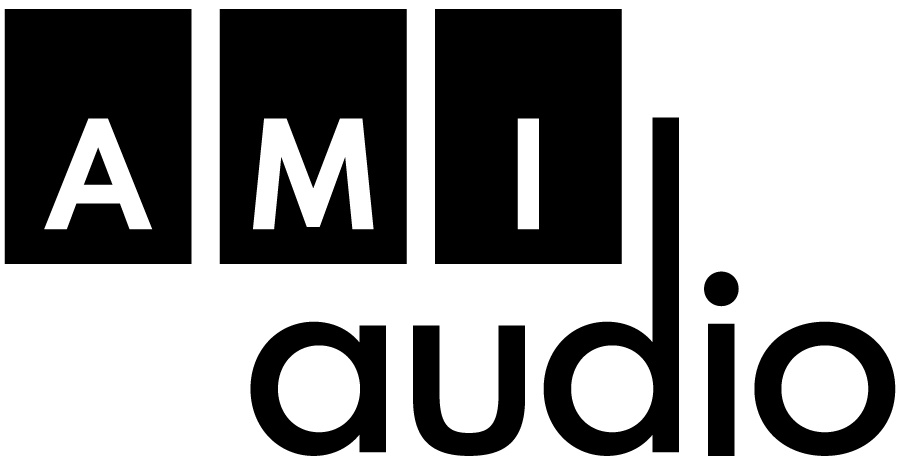 Catch us on the radio
We've been busy chatting with colleagues and friends over the past few weeks.
Laurie Davidson spoke with Triple Vision about the history and the future of library services for those with print disabilities.
Communications Manager Karen McKay joined Pikora from NNELS to talk about library services with Shawn from the Blind Beginnings podcast.
And Karen and Theresa Power, our Content and Access Librarian, have a regular book discussion with Ramya and Nisreen on AMI's Audiobook Review podcast. 
Accessible Publishing Summit
The organizers of the Accessible Publishing Summit are opening some of the Summit's sessions to the public, including the Industry Updates & Expert Perspectives, EPUB demonstrations and panel discussions.
These select sessions will be live-streamed to the NNELS YouTube page on Wednesday February 16 and Thursday February 17. Panel discussions from later on Day 2 of the Summit won't be live-streamed, but will be available on YouTube following the summit.
Check out the 2022 Summit agenda for more details, including times, and if you are interested in attending the public sessions, please register.

Help develop resources for accessible kids books!
The Canadian Children's Book Centre (CCBC) is developing a resource for educators and librarians on accessible books for young readers.
The resource will support books available through Bibliovideo, the Book Centre's YouTube channel. As part of this project the CCBC is inviting educators and librarians to provide input which will help guide the development of a playlist and accompanying resources. Please visit and complete the short survey to receive a chance to win a package of Bibliovideo swag and great Canadian kids' books.
AccessibleLibraries.ca offers a wealth of resources
Designed to create a repository of valuable resources, the Public Library Accessibility Resource  Centre is a collaboration co-led by the National Network for Equitable Library Service (NNELS) and the Centre for Equitable Library Access (CELA), in partnership with eBOUND.
While the site AccessibleLibrary.ca has recently been launched, it has already collected an impressive set of resources. Most recently added was an excellent webinar offered by Amanda Leduc, from the Festival of Literacy Diversity. "Hosting Accessible Events" is an excellent primer and will give you lots of tips and tricks to help make your events welcoming, inclusive and accessible. Check it out on the FOLD's Youtube channel or find it in the Community Resources tab at accessiblelibraries.ca.
See you at OLA
While we were all hoping to be able to gather in person, we're excited to virtually gather with colleagues at this year's Ontario Library Association Superconference. CELA will have a virtual booth, so stop in and say hello, or join us for one or more of 3 sessions being presented by our staff.
Enjoy the Superconference!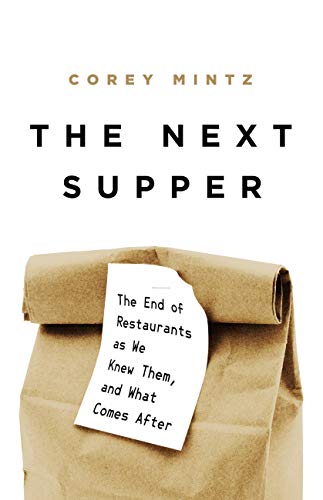 Featured title for adults: The next supper: The end of restaurants as we knew them, and what comes after
A searing expose of the restaurant industry, and a path to a better, safer, happier meal. In 2019, the restaurant business was booming. Americans spent more than half of their annual food budgets dining out. In a generation, chefs had gone from behind-the-scenes laborers to TV stars. The arrival of Seamless, DoorDash, and other meal delivery apps was overtaking home cooking. Beneath all that growth lurked serious problems. Many of the best restaurants in the world employed unpaid cooks. Meal delivery apps were putting many restaurants out of business. And all that dining out meant dramatically less healthy diets. The industry may have been booming, but it also desperately needed to change. And, then, along came COVID-19. From the farm to the curbside pickup parking spot, everything about the restaurant business is changing, for better or worse. The Next Supper tells this story, and offers clear and essential advice for what and how to eat to ensure the well-being of cooks and waitstaff, not to mention our bodies and the environment.
Read The next supper: The end of restaurants as we knew them, and what comes after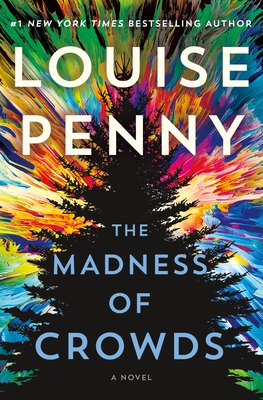 Top five books
Most popular with our readers this month:
The madness of crowds (Chief Inspector Armand Gamache) by Louise Penny Mysteries and crime stories
Danger in numbers by Heather Graham Romantic suspense
The Dark Remains by Ian Rankin Police procedural fiction
State of terror: A novel by Hillary Rodham Clinton, Louise Penny Suspense and thrillers
Our darkest night: a novel of Italy and the second World War by Jennifer Robson Bestsellers (Fiction)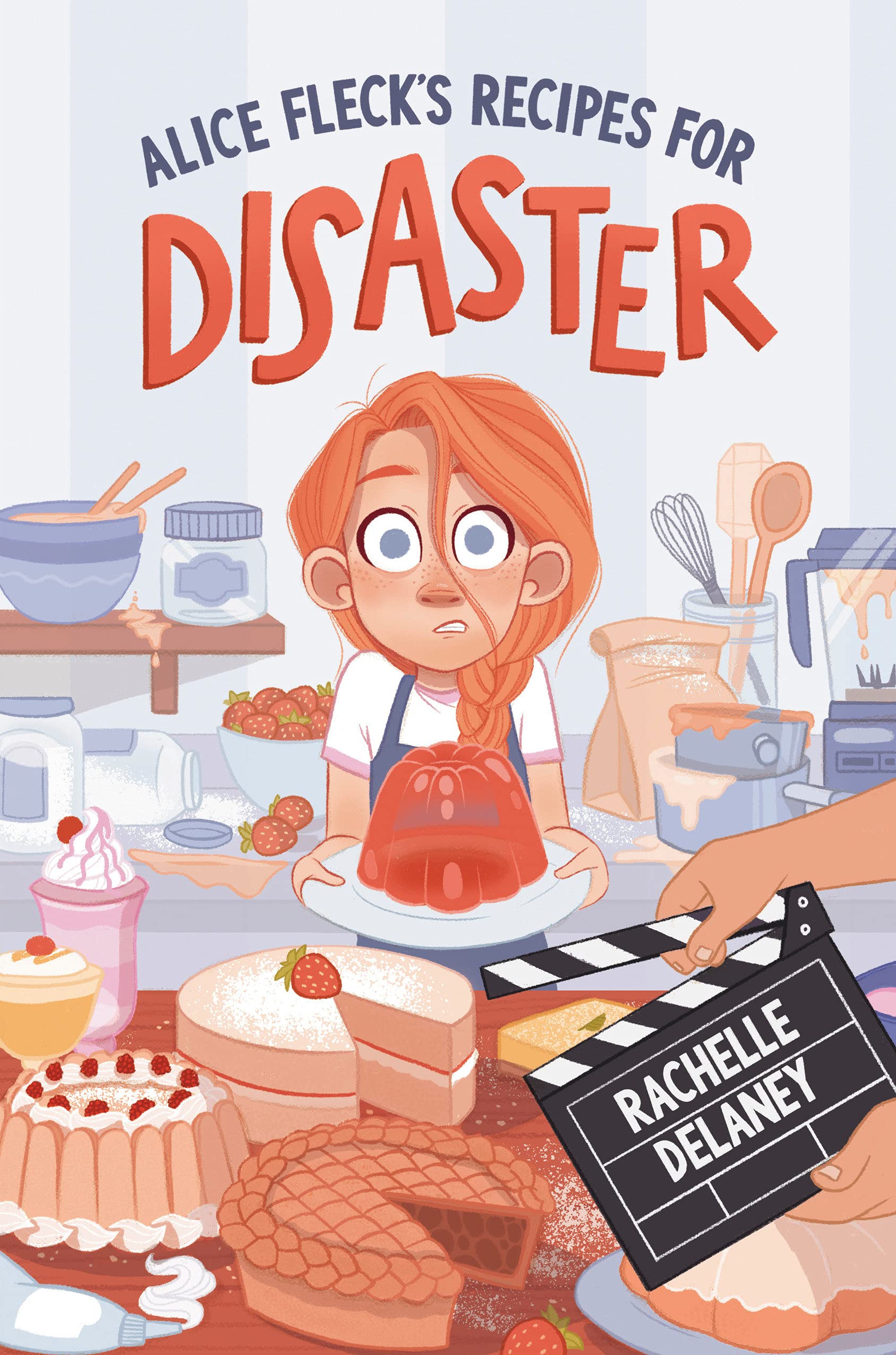 Featured title for kids: Alice Fleck's Recipes for Disaster
Alice Fleck's father is a culinary historian, and for as long as she can remember, she's been helping him recreate meals from the past - a hobby she prefers to keep secret from kids her age. But when her father's new girlfriend enters them into a cooking competition at a Victorian festival, Alice finds herself and her hobby thrust into the spotlight. On arriving at the festival, Alice learns that she and her father are actually contestants on Culinary Combat, a new reality TV show hosted by Tom Truffleman, the most famous and fierce judge on TV! And to make matters worse, she begins to suspect that someone is at work behind the scenes, sabotaging the competition. It's up to Alice, with the help of a few new friends, to find the saboteur before the entire competition is ruined, all the while tackling some of the hardest cooking challenges of her life... for the whole world to see.
Read Alice Fleck's Recipes for Disaster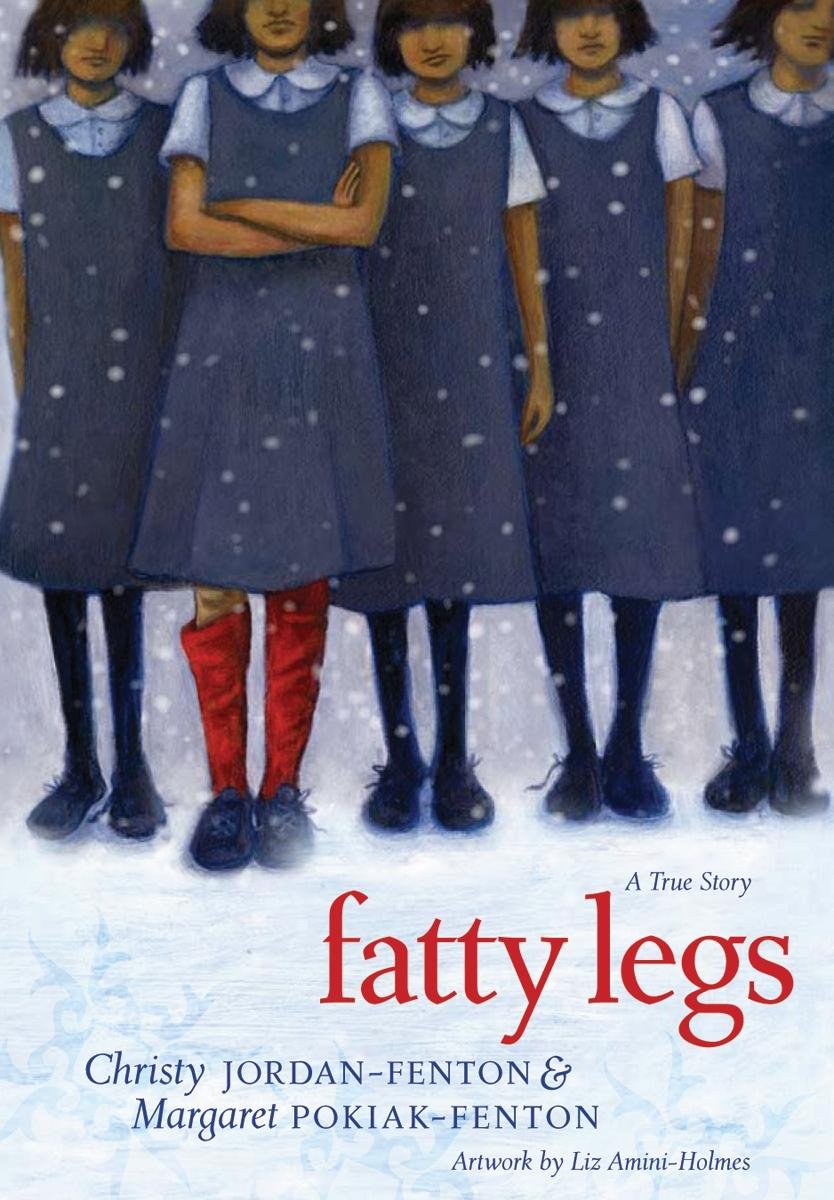 Top five for kids
Most popular with kids this month:
Fatty legs: a true story by Christy Jordan-Fenton
The troll who cried wolf (Life of Zarf. #2.) by Rob Harrell
The dragonet prophecy: Wings of fire series, book 1 (Wings of Fire) by Tui T Sutherland
The Last Hope (Warriors: Omen of the Stars #6) by Erin Hunter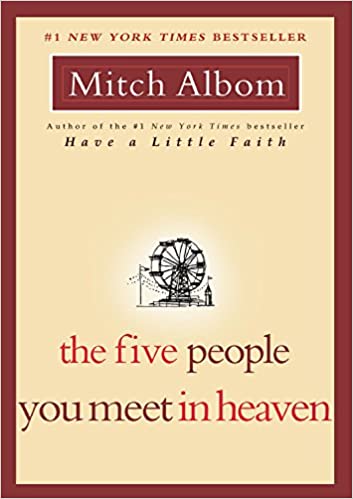 Top five for teens
Most popular with teens this month:
Webinars
Are there topics related to accessibility that you would like to see included in our webinars? We regularly update our content and always appreciate hearing ideas from library staff. Send your suggestions to members@celalibrary.ca.
Orientation webinar
An overview of CELA service, including collections offered, eligibility, how to order DAISY audio books or other alternative format books for your library, patron registration, and promotional ideas.
Frontline staff webinar
This webinar will provide an introduction to CELA services for your colleagues who need to understand the basics about your CELA service so they can direct patrons appropriately.
Educator Access Program webinar
This webinar will introduce the CELA Educator Access program which allows public libraries to offer educators at the elementary, secondary and post-secondary levels in their community access to CELA services on behalf of students with print disabilities. This webinar is for both educators and public library staff.
CELA and accessible reading technologies, devices and apps
This webinar will introduce participants to key accessible reading technologies used by library patrons with print disabilities including screen magnification, text to speech, braille displays, literacy support software, and accessible reading apps for mobile devices. Through watching video demonstrations of these different technologies, you will understand why these options are important because one size does not fit all, and choice of technology can help empower readers.
Audience: Public library staff.
Learning goals: 
Definition of accessible reading technologies and who uses them
Key features of main accessible reading technologies, both mainstream and specialized, and how they are used
How accessible reading technologies relate to specific formats
Where to find further information
Length: 60 minutes
Stay connected!
Visit CELA's social media, including Twitter, Facebook and our blog, for more news about what's happening in the world of accessible literature.