Since its inception CELA has been committed to providing users real choice in the materials they read and how they access those materials. As part of that commitment, we are excited to announce the Expanded Delivery Options Pilot Project. Through this project we will explore new technologies and options for service delivery which will give our users additional ways to access the CELA content they love.
"CELA's goal has always been to remove barriers people with print disabilities face in accessing reading. As new and developing technologies are expanding the ways our users can access reading materials, we need to ensure that our systems enable all our users have choices to meet their reading needs now, and in the future" says Laurie Davidson, Executive Director of CELA.
The pilot program is focused on testing new options for audiobook delivery to supplement the digital options already available. Over the next few months selected CELA users will be invited to provide feedback on one of three options: a low cost, portable and easy-to-use audiobook; a DAISY player test model that uses a reloadable storage device and which provides excellent sound quality and large buttons for easy navigation; and a voice assistant application for smart speakers.
The three options were selected for the pilot based on a number of criteria, with a focus on ensuring there would be options to meet the needs of all CELA users. CELA has hired peer trainers who, along with the project coordinator, will support users participating in the pilot.
"With COVID and other external events like postal service interruptions, we have seen how important it is for our users to have variety of service options. As some technology, like CDs, become less available and more expensive, our team has been working on finding new options which can meet the needs of all our users. In choosing which options to pilot, we've been careful to consider criteria like cost, access to reliable internet, and comfort levels with newer technology. The feedback gathered in the pilot will give us the information we need to assess these options, and if they're successful, to have supportive resources available which have been developed with input from our users" says Laurie Davidson.
This project has been funded through the federal government by a generous grant from Innovation Science and Economic Development Canada (ISED). We are grateful for the grant from ISED and their support of our efforts to bring new accessible reading options to our users.
In order to ensure patrons with diverse needs are included in the testing process, CELA will be reaching out to some users directly to ask them to participate. We also welcome interested users to let us know they would like to participate by completing the Pilot project sign up form. More information, including more detailed descriptions of the options to be tested, the project timelines and general project information for CELA users, can be found on the CELA website.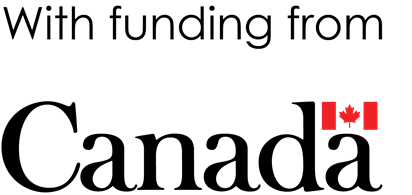 15317