In this issue:
Bookshare for Educators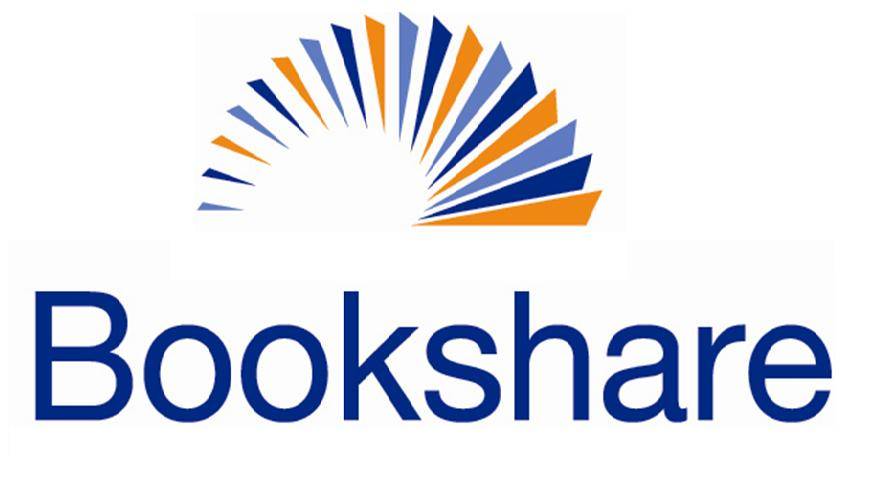 Bookshare is a digital library of more than 600,000 accessible books available to CELA patrons for free. Educators are able to access Bookshare materials on behalf of their students.
The Bookshare collection includes award winners, popular authors and series, a comprehensive collection of books for kids and teens, non-fiction and some academic titles. Books are often made available on the same day they are published.
By submitting a Terms of Use document along with their CELA membership form, educators are able to download materials on behalf of their students to place on school owned or student owned technology. Bookshare titles are available in a variety of formats including DAISY zip and DAISY audio, braille, ePub and Word. CELA users may order physical copies of Bookshare titles in braille and audio CDs. The Bookshare audio collection is produced using synthetic speech rather than human narrated audio. 
Once the Terms of Use agreement is completed please email it to members@celalibrary.ca for processing.  As soon as your Bookshare access is approved you may borrow books from both the CELA and Bookshare collection which are both searchable through celalibrary.ca.
We also encourage students to get their own individual Bookshare membership by submitting a proof of disability form which can be accessed through our website. The form must be signed by a qualifying professional which includes a family doctor, special education teacher, a physical therapist or optometrist. More information can be found on the form.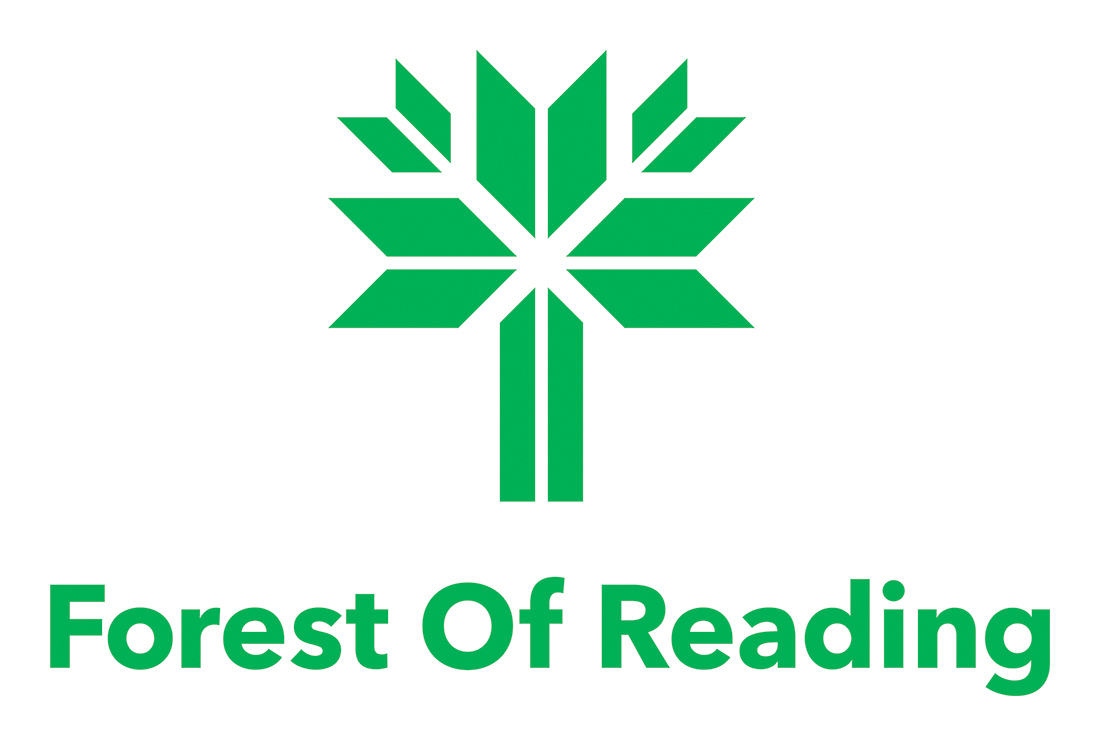 Forest of Reading
Each year CELA produces accessible versions of books for Forest of Reading so that all kids, regardless of how they read, can participate in the program. We commit to producing at least 5 books in each school-aged category in English, and at least 5 for Prix Tamarac.
Thanks to feedback from educators we will now let teachers know which books we will be producing in mid October so that they can plan their Forest of Reading program. Some of the selected titles are available now. We will continue to add new Forest of Reading titles as they are produced and all titles will be available to download or borrow by early in the new year in plenty of time for kids to read and vote on their favourites. 
Accessible Forest of Reading Titles
For more information about Forest of Reading program please visit the Ontario Library Association website.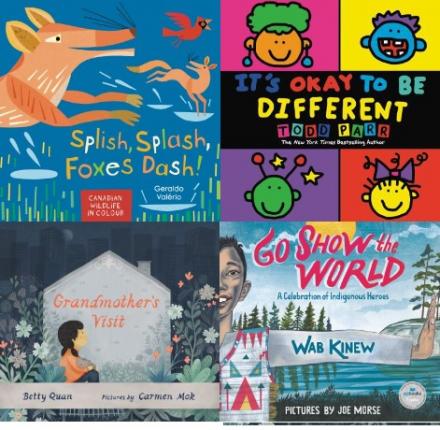 Kids and Teens: Borrowing printbraille 
Printbraille will be returning to our catalogue in the coming months. Until then, we are featuring a selection of printbraille titles which are new to our collection.
Printbraille books are ordinary children's picture books with uncontracted braille text added. They are designed for braille readers (or budding braille readers) to read with sighted readers.
Patrons may request up to 3 titles at a time using a special form on our website. Copies are limited and we will send you a copy as soon as one is available. Printbraille books are sent by mail in fabric bags and must be returned to CELA within 6 weeks. To return the books: place the book back in the fabric bag, flip over the paper mailing card, and place the bag in a Canada Post mailbox. There is no charge for postage.
From around the web
Audiobooks or Reading? To Our Brains, It Doesn't Matter
Whether you read the classics, or listen to them instead, the same cognitive and emotional parts of the brain are likely to be stimulated. And now, there's a map to prove it.
Getting off to a good start – helping parents understand CELA 
Do you have students who are new to CELA? Do you want to help parents understand how to use CELA services to support their children? 
There are a number of resources to available for new CELA patrons. 
Our Help page includes information for first time users, tips to help search for and download titles, and tutorials for a variety of apps and technologies. 
On our Educators page you will find downloadable flyers which can be used at Parent Information evenings or sent home with students to provide more information about our services. 
Our New Website video gives an overview of basic functions of our website including our available formats, how to use the navigation menu, how to log in and search for books, and use My Account. 
Need a specific title?
Are you planning a special unit or book study and need resources? If you would like us to consider producing an accessible version of a book you wish to use in your class, please fill out our Suggest a Title form and indicate it is for school use. We do our best to fill the requests from our patrons. 
New to CELA or need a refresher?
Join our Educator Access Program webinar.
This 45 min webinar will introduce the CELA Educator Access program which allows public libraries to offer educators at the elementary, secondary and post-secondary levels in their community access to CELA services on behalf of students with print disabilities. This webinar is for both educators and public library staff.
Join our Educator Advisory Group
We are always looking for more members for our Educatory Advisory Group. The group meets twice a year to share information with other educators and to provide feedback to CELA regarding how we can improve our services for educators and students. If you are interested in joining, please contact Rachel Breau at Rachel.breau@celalibrary.ca or fill out our application.
Join the Educator Advisory Group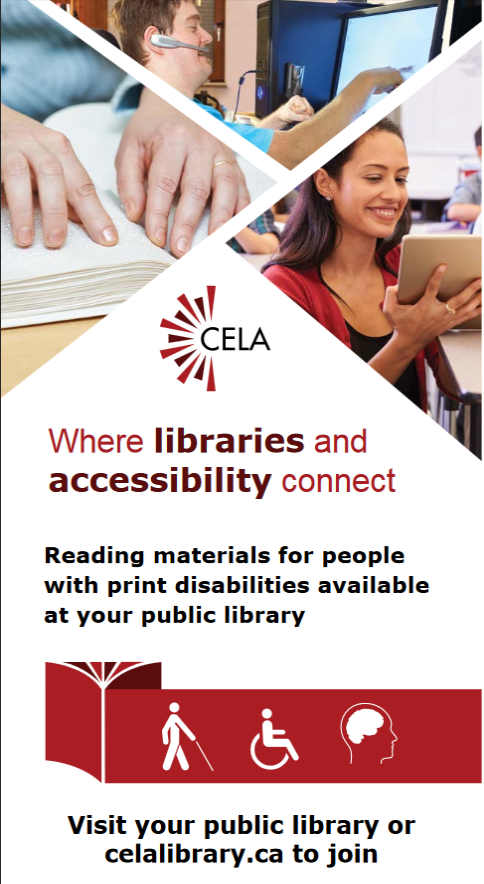 Help us spread the word!
Do your colleagues know about CELA? Please help us reach more educators and support more students. If you have an upcoming Professional Development day, staff meeting, or Parent's Night, consider including a brief introduction to CELA services on the agenda. There are information materials available for download on our website. 
Visit celalibrary.ca/educators for more information about the Educator Access program.
Stay Connected!
Visit CELA's Educator Access social media, including Twitter, Facebook and Pinterest for more news about what's happening in the world of accessible literature.