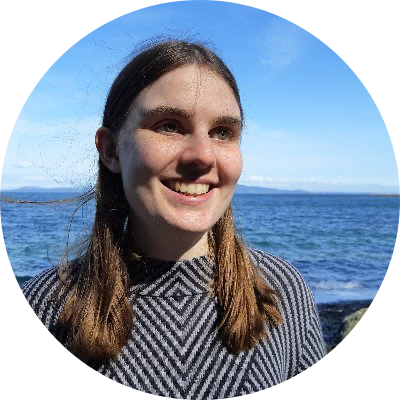 In late September we shared an update on CELA's graphic novel project. For a long time, graphic novels have been difficult for people with print disabilities to access because the content is shared both in images and text. Beginning in 2020, CELA launched a pilot project to produce more human narrated graphic audio novels. Our goal is to develop a set of best practices to make future production easier. 
As part of this process, CELA works with a team of accessibility testers who review the book and provide feedback and guidance to our team. Following our September blog post, we invited one of these accessibility testers to share her experience working on this project, and all the things she needs to consider in her feedback. We're grateful to Rhianna McGregor Hajzer for her work on the graphic novels pilot and her blog post.   
Graphic Novels Project from an Accessibility Tester's Perspective 
Graphic novels are a genre of book that integrate dialogue with illustrations to tell a story, a genre that has always felt out of my reach as a fully blind woman. As an accessibility tester with CELA, I've been given the opportunity to consult on their pilot project of producing graphic novels in accessible formats for Canadians with print disabilities. I have consulted with CELA on two books, Laura Dean Keeps Breaking Up with Me by Mariko Tamaki, and Dancing After TEN by Vivian Chong, the latter being the focus of my presentation at the Ontario Library Association Superconference earlier this year. Focusing my attention to the aspects that I'm tasked with evaluating for each book, I'd like to offer the perspective I've both gained and offered as I continue to work with CELA on this project.
There are three primary areas which I take into consideration with each graphic novel I evaluate:
Balance: Is there a balance between image description and narration? Are the descriptions well-distributed throughout the text?

Objectivity: Are the image descriptions objective and unbiased? Do they paint an accurate picture for the reader of what is happening?

Clarity: Is the book easy to read and understand? Do the image descriptions add or detract from the reading experience?
Upon my first reading of Laura Dean Keeps Breaking Up with Me, I made mention of several issues that could be resolved to offer a more seamless reading experience, and in Dancing After Ten, many of them were rectified. I want to take you through this process with me.
In both books, I found the balance between character dialogue and image description to be balanced and well-distributed. The image descriptions should not be the primary focus of the text, but rather what the images depict; to ensure that each image description was necessary and balanced with the text was to ensure a clean, minimalist and overall, enjoyable read.
The question of objectivity is a tricky one to assess accurately due to my inability to check the image descriptions against the images themselves. I raised this concern regarding a particular scene in Laura Dean Keeps Breaking Up with Me in which, when Freddy breaks up with Laura Dean, the image description reads, "tears spill from her eyes like venom." Vivid and to the point, I suggested it would serve the purpose better to be direct and explain to the reader that yes, this is an accurate portrayal of the image, rather than use a descriptive phrase which may leave the reader questioning the accuracy.
By far though, clarity is my top priority when I evaluate a graphic novel, as any confusion can make or break the reader's experience. An easy way to accomplish this is to use different narrators for each character; in Laura Dean Keeps Breaking Up with Me, a single narrator voiced multiple characters, and without dialogue tags [e.g. "Freddy said"], it was hard to tell who was speaking. However, this issue was resolved in Dancing After Ten and the result was a much smoother read. Beyond differentiating characters by using individual narrators, it was paramount to keep the narrator of the image descriptions separate from any other role so as not to confuse or take away from the reading experience.
But my job as an accessibility tester is not to critique the work without praising the positive parts that were done well.
Dancing After Ten came replete with sound effects, which enlivened the story and created an immersive environment in which the reader could lose themselves in—much like I imagined the illustrations do for sighted readers. I found too, that the image descriptions, while I feared would detract from the narrative, actually enhanced my experience; with each panel, I was excited to see how the image descriptions would be written and to visualize the scene in my mind.
But most of all, I am thankful that there are efforts being made to produce these novels in accessible format, something no one has taken the initiative to do before. Working alongside CELA in their efforts to produce books in accessible formats for Canadians with print disabilities has expanded my perspective, both as a disability advocate, writer, and reader. A once inaccessible genre has been opened up to me and others in a way I never thought possible, and it's a continual honour to consult on this project and see these books come to life in audio as they do on the page.
Rhianna McGregor Hajzer is a blind blogger, accessibility enthusiast and guide dog mom, impassioned to create the world she longs to live in. Read her perspective about life with a disability on her blog, Not Your Blind Writer.
15335