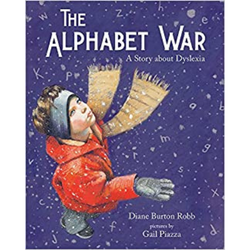 It is estimated that there may be as many as 1 in 5 people affected by a language based learning disability. Dyslexia, which affects all genders equally, is the most common form and so, each October, organizations like Dyslexia Canada and Decoding Dyslexia work to raise awareness of the impacts of dyslexia.
The Yale Center for Dyslexia and Creativity defines dyslexia as "an unexpected difficulty in learning to read. Dyslexia takes away an individual's ability to read quickly and automatically, and to retrieve spoken words easily, but it does not dampen their creativity and ingenuity."
Thanks to an exception in the Canadian Copyright Act, CELA is able to provide accessible reading materials to people with perceptual disabilities including dyslexia, as well as to people with low vision or vision loss, and physical disabilities, which impact the ability to read traditional print.
Anna Ashbarry, Communications and Outreach Manager from Dyslexia Canada, explained the importance of accessible reading materials, "For people with print disabilities such as dyslexia, having access to accessible literature and reading material means gaining equal and equitable access to education and literacy. Making dyslexia-friendly reading materials easily available helps to break down barriers, minimizes inequality, creates inclusive environments and allows people with print disabilities to overcome obstacles in order to be successful in school and in life."
Dyslexia Canada's awareness campaign called Mark it Read includes a unique approach. Each year across Canada, monuments and buildings are lit up red, schools and workplaces wear red, and cities and towns sign proclamations to officially declare the month of October as Dyslexia Awareness Month.
Cathy Macmillan from Decoding Dyslexia in British Columbia emphasized the importance of raising awareness of Dyslexia. "Dyslexia affects more than just an individual's ability to read. It can impact access to jobs, to community supports, to education. It can even have dramatic impacts on mental health. But with appropriate interventions, resources and with an informed community we can mitigate those impacts and make sure people with dyslexia can live up to their full potential. The best way to get those supports is by raising awareness about dyslexia."
To learn more about dyslexia, visit Dyslexia Canada or follow Dyslexia BC, Decoding Dyslexia Ontario and Decoding Dyslexia Manitoba on Facebook. Also check in your community for a local Learning Disabilities Association chapter or other support. 
For more information on supporting literacy, check out these resources:
15448