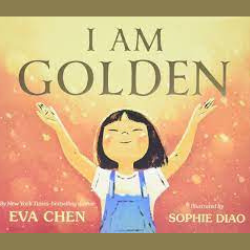 We've selected some newer titles, and some older favourites, in celebration of Asian Heritage Month. Canada is blessed with a rich literary community and a number of outstanding authors of Asian heritage including Kim Thúy, Souvankham Thammavongsa, Vivek Shraya and Samra Habib to name just a few. The books we've chosen for this list include titles and authors who may be new to you. Scroll through the list to find suggestions for children and young adults. 
We Two Alone: A Novella and Stories by Jack Wang
A masterful collection of stories that dramatizes the Chinese diaspora across the globe over the past hundred years, We Two Alone is Jack Wang's astonishing debut work of fiction. Set on five continents and spanning nearly a century, We Two Alone traces the long arc and evolution of the Chinese immigrant experience. A young laundry boy risks his life to play organized hockey in Canada in the 1920s. A Canadian couple gets caught in the outbreak of violence in Shanghai during the Second Sino-Japanese War. The consul general of China attempts to save lives following Kristallnacht in Vienna. A family aspires to buy a home in South Africa, during the rise of apartheid. An actor in New York struggles to keep his career alive while yearning to reconcile with his estranged wife. From the vulnerable and disenfranchised to the educated and elite, the characters in this extraordinary collection embody the diversity of the diaspora at key moments in history and in contemporary times. Jack Wang has crafted deeply affecting stories that not only subvert expectations but contend with mortality and delicately draw out the intimacies and failings of love.
The Book of Form and Emptiness by Ruth Ozeki 
A brilliantly inventive new novel about loss, growing up, and our relationship with things, by the Booker Prize-finalist author of A Tale for the Time Being. One year after the death of his beloved musician father, thirteen-year-old Benny Oh begins to hear voices. The voices belong to the things in his house—a sneaker, a broken Christmas ornament, a piece of wilted lettuce. Although Benny doesn't understand what these things are saying, he can sense their emotional tone; some are pleasant, a gentle hum or coo, but others are snide, angry and full of pain. When his mother, Annabelle, develops a hoarding problem, the voices grow more clamorous. At first, Benny tries to ignore them, but soon the voices follow him outside the house, onto the street and at school, driving him at last to seek refuge in the silence of a large public library, where objects are well-behaved and know to speak in whispers. There, Benny discovers a strange new world. He falls in love with a mesmerizing street artist with a smug pet ferret, who uses the library as her performance space. He meets a homeless philosopher-poet, who encourages him to ask important questions and find his own voice amongst the many. And he meets his very own Book—a talking thing—who narrates Benny's life and teaches him to listen to the things that truly matter. With its blend of sympathetic characters, riveting plot, and vibrant engagement with everything from jazz, to climate change, to our attachment to material possessions, The Book of Form and Emptiness is classic Ruth Ozeki—bold, wise, poignant, playful, humane and heartbreaking.
Homicide and halo-halo by Mia P Manansala
Death at a beauty pageant turns Tita Rosie's Kitchen upside down in the latest entry of this witty and humorous cozy mystery series by Mia P. Manansala. Things are heating up for Lila Macapagal. Not in her love life, which she insists on keeping nonexistent despite the attention of two very eligible bachelors. Or her professional life, since she can't bring herself to open her new café after the unpleasantness that occurred a few months ago at her aunt's Filipino restaurant, Tita Rosie's Kitchen. No, things are heating up quite literally, since summer, her least favorite season, has just started. To add to her feelings of sticky unease, Lila's little town of Shady Palms has resurrected the Miss Teen Shady Palms Beauty Pageant, which she won many years ago—a fact that serves as a wedge between Lila and her cousin slash rival, Bernadette. But when the head judge of the pageant is murdered and Bernadette becomes the main suspect, the two must put aside their differences and solve the case—because it looks like one of them might be next.
A passage north: A novel by Anuk Arudpragasam
LONGLISTED FOR THE BOOKER PRIZE • A Passage North begins with a message from out of the blue: a telephone call informing Krishan that his grandmother's caretaker, Rani, has died under unexpected circumstances—found at the bottom of a well in her village in the north, her neck broken by the fall. The news arrives on the heels of an email from Anjum, an impassioned yet aloof activist Krishnan fell in love with years before while living in Delhi, stirring old memories and desires from a world he left behind. As Krishan makes the long journey by train from Colombo into the war-torn Northern Province for Rani's funeral, so begins an astonishing passage into the innermost reaches of a country. At once a powerful meditation on absence and longing, as well as an unsparing account of the legacy of Sri Lanka's thirty-year civil war, this procession to a pyre "at the end of the earth" lays bare the imprints of an island's past, the unattainable distances between who we are and what we seek. Written with precision and grace, Anuk Arudpragasam&'s masterful novel is an attempt to come to terms with life in the wake of devastation, and a poignant memorial for those lost and those still alive.
Pachinko by Min Jin Lee
Following one Korean family through the generations, beginning in early 1900s Korea with Sunja, the prized daughter of a poor yet proud family, whose unplanned pregnancy threatens to shame them all. Deserted by her lover, Sunja is saved when a young tubercular minister offers to marry and bring her to Japan. So begins a sweeping saga of an exceptional family in exile from its homeland and caught in the indifferent arc of history. Through desperate struggles and hard-won triumphs, its members are bound together by deep roots as they face enduring questions of faith, family, and identity. Note: An adaptation of this book is a new series on Apple TV.
For younger readers
Eyes that speak to the stars By Joanna Ho
A young Asian boy notices that his eyes look different from his peers' after seeing his friend's drawing of them. After talking to his father, the boy realizes that his eyes rise to the skies and speak to the stars, shine like sunlit rays, and glimpse trails of light from those who came before—in fact, his eyes are like his father's, his agong's, and his little brother's, and they are visionary. Inspired by the men in his family, he recognizes his own power and strength from within. This extraordinary picture book redefines what it means to be truly you. 
I am golden by Eva Chen
This joyful and lyrical audiobook from New York Times bestselling author Eva Chen and illustrator Sophie Diao is a moving  ode to the immigrant experience, as well as a manifesto of self-love for Chinese American children. What do you see when you look in the mirror, Mei? Do you see beauty? We see eyes that point toward the sun, that give us the warmth and joy of a thousand rays when you smile. We see hair as inky black and smooth as a peaceful night sky. We see skin brushed with gold.
Finding Home: The Journey of Immigrants and Refugees by Jen Sookfong Lee
What drives people to search for new homes? From war zones to politics, there are many reasons why people have always searched for a place to call home. In Finding Home: The Journey of Immigrants and Refugees we discover how human migration has shaped our world. We explore its origins and the current issues facing immigrants and refugees today, and we hear the first-hand stories of people who have moved across the globe looking for safety, security and happiness. Author Jen Sookfong Lee shares her personal experience of growing up as the child of immigrants and gives a human face to the realities of being an immigrant or refugee today.
A Song for China: How My Father Wrote Yellow River Cantata by Ange Zhang 
Published in celebration of the famous Yellow River Cantata's 80th anniversary, this is the riveting history of how a young Chinese author and passionate militant fought using art to create a socially just China during the period of the struggle against the Japanese and during World War II.This is the fascinating story of how a young Chinese author, Guang Weiran, a passionate militant from the age of twelve, fought, using art, theater, poetry and song, especially the famous Yellow River Cantata — the anthem of Chinese national spirit — to create a socially just China. Set during the period of the struggle against the Japanese and the war against the Kuomintang in the 1920s and '30s, this book, written and illustrated by Guang Weiran's award-winning artist son, Ange Zhang, illuminates a key period in China's history. The passion and commitment of the artists who were born under the repressive weight of the Japanese occupation, the remnants of the decaying imperial order and the times of colonial humiliation are inspiring. Zhang's words and wood-block style of art tell us the story of his father's extraordinary youth and very early rise to prominence due to his great talent with words. We see and hear the intensity of what it meant to be alive at such a significant moment in the history of China, a country that understands itself as the heir to one of the greatest civilizations the world has ever known. The humiliations and social injustice the Chinese people had endured in the colonial period were no longer bearable. And yet there were major factional differences between those who wanted to create a modern China. Ange's words and art paint the picture for us through his father's story, accompanied by sidebars that explain the historical context. The book ends in a burst of glorious color and song, with the words of Yellow River Cantata in Mandarin, as well as newly translated into English. This great song turns eighty years old in 2019, and will be sung and performed by huge orchestras and choirs around the world, as the Chinese diaspora has embraced the cantata as its own.
Kung fu master by Marty Chan
Jon loves his new celebrity status. Everyone assumes that because he's Chinese, Jon Wong must be a first-class nerd who's  good at math. No matter how hard he tries, he can't seem to shake the stereotypes. And then a rumor starts going around that Jon is a kung fu master. Rather than correct the mistake, Jon plays up the role and enjoys all the attention. But when the school bully challenges him to prove his skills, Jon must find a way to keep his status as the cool kid. Without getting pulverized.
Young Adult
If i tell you the truth by Jasmin Kaur 
Perfect for fans of Elizabeth Acevedo and Rupi Kaur, this heartrending story told in prose and poetry weaves together the stories of a mother and daughter's lives. In this stunning sophomore novel, acclaimed writer Jasmin Kaur explores trauma, fear, courage, community, and the healing power of love in its many forms. Kiran flees her home in Punjab for a fresh start in Canada after a sexual assault leaves her pregnant. But overstaying her visa and living undocumented brings its own perils for both her and her daughter, Sahaara. Sahaara would do anything to protect her mother. When she learns the truth about Kiran's past, she feels compelled to seek justice—even if it means challenging a powerful and dangerous man. if i tell you the truth that i've dug from the hardened depths of this shrapnel-filled dirt with these aching, bloody hands would you believe me? would you still love me?
The forest of stolen girls by June Hur 
Suspenseful and richly atmospheric, June Hur's The Forest of Stolen Girls is a haunting historical mystery sure to keep readers  guessing until the last page. 1426, Joseon (Korea). Hwani's family has never been the same since she and her younger sister went missing and were later found unconscious in the forest near a gruesome crime scene. Years later, Detective Min—Hwani's father—learns that thirteen girls have recently disappeared from the same forest that nearly stole his daughters. He travels to their hometown on the island of Jeju to investigate… only to vanish as well. Determined to find her father and solve the case that tore their family apart, Hwani returns home to pick up the trail. As she digs into the secrets of the small village—and collides with her now estranged sister, Maewol—Hwani comes to realize that the answer could lie within her own buried memories of what happened in the forest all those years ago.
Fight Like a Girl by Sheena Kamal 
The Beauty of the Moment meets Exit, Pursued by a Bear. Award-winning thriller writer Sheena Kamal delivers a kick-ass debut YA novel that will have fans crying out for more.Love and violence. In some families they're bound up together, dysfunctional and poisonous, passed from generation to generation like eye color or a quirk of smile. Trisha's trying to break the chain, channeling her violent impulses into Muay Thai kickboxing, an unlikely sport for a slightly built girl of Trinidadian descent. Her father comes and goes as he pleases, his presence adding a layer of tension to the Toronto east-end townhouse that Trisha and her mom call home, every punch he lands on her mother carving itself indelibly into Trisha's mind. Until the night he wanders out drunk in front of the car Trisha is driving, practicing on her learner's permit, her mother in the passenger seat. Her father is killed, and her mother seems strangely at peace. Lighter, somehow. Trisha doesn't know exactly what happened that night, but she's afraid it's going to happen again. Her mom has a new man in her life and the patterns, they are repeating.
15335