In this issue
Letter from CELA's Executive Director
October has been a busy month at CELA. We're delighted to announce that CELA services will (soon) be available across the entire province of Manitoba, thanks to funding from the provincial government. We are looking forward to serving the libraries and people of Manitoba and our team is working behind the scenes alongside the provincial government to make that happen as quickly as possible. Stay tuned to our social media and website for more announcements. 
We were also pleased to have launched the advanced search function on our website. This enhanced capability allows users to search our collection more quickly and efficiently and to receive more relevant search results. Similarly, we partnered with Dophin to enable users to search our collection from within the EasyReader app launch. This handy feature means users don't need to switch between EasyReader and the CELA website to find and get Direct to Player books from CELA. We've got some more info about CELA's advanced search and the in-app EasyReader search in our newsletter and on our website. 
Lastly, we're hiring Peer Trainers for an exciting project we are working on, and we will be sharing more information about this project in the coming weeks. 
The jobs require familiarity with assistive technology so we're encouraging people with print disabilities, and particularly those who speak French, to apply. You can find all the details in the job descriptions on our website, and we'd be grateful if you could pass this on to your community. The deadline for applying is Wednesday, November 10, 2021.
As the weather cools down and we return to spending more time indoors, I hope you have the chance to enjoy a good book. We have recently been adding titles from NLS and Penguin Random House Canada and have a great selection of nominees and award winners on our Awards page. 
Happy reading and stay safe!
Laurie Davidson
CELA Executive Director

Awards
The Canadian literary community loves the autumn. That's when so many of the major awards are announced, and this year there is an abundance of nominees and winners to enjoy.
The Scotiabank Giller Prize announced its shortlist in early October and there is a great mix of titles by celebrated and up-and-coming authors including:
The winner of the Scotiabank Giller Prize will be announced Monday, November 8.
The Governor General's Awards for Literature nominees were also named in October. The fiction list contains an eclectic selection including:
The Governor General's nonfiction list includes:
The Governor General will announce the winners of these prizes on November 17.
We also want to offer congratulations to Michelle Good whose book Five Little Indians recently won the Evergreen Award. It has also won the Governor General's Literary Award for Fiction in 2020, and Amazon First Novel Award. Five Little Indians was also a finalist for the Scotiabank Giller Prize, the Atwood Gibson Writers' Trust Prize, and the BC & Yukon Book Prize, to name just a few. Highly recommended!
And congratulations also go to B.C. writer Silvia Moreno-Garcia whose book Mexican Gothic won the best novel category in the 2021 Aurora Awards, which recognize the best in Canadian science fiction and fantasy books.
CELA launches Advanced Search and Email notification
Finding just the right books on CELA is now faster and easier. Earlier this month we launched Advanced Search which allows patrons to search for books and magazines by additional criteria, such as genre/category, ISBN, narrator name and publication year. There are a variety of filters can be applied to your search, such as language, collection, format, document type, and audience. You can also choose to exclude titles from your history in your search. This can all easily be done from our Advanced Search page and eliminates the need to apply individual features to your search results. Using filters such as genre or author name can return more precise results as well. 
It is important to note that selecting some combination of search filters may give you no results. For example, if you choose Bookshare and Human-narrated audio, no results will appear because Bookshare only offers synthetic narration.
To do an advanced search:
Next to the search bar on CELA's website, select Advanced search.
On the Advanced search page, select an index, enter the keywords, and select any other desired settings to apply to your search. To see more options for your search, select Show more options.
Select Search.
To return to basic search, select the Home link.
You can also now turn on notifications to receive emails when ZIP or Direct to Player books you've requested on CELA's website become available. You can also update your email address and change your password. You can make these changes on the Communication preferences page in My Account.
The instructions on how to update your email address, change your password and turn on notifications are on the My Account help page.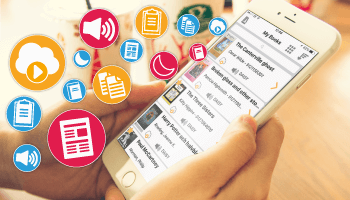 Search the CELA collection from within the EasyReader app
We partnered with Dolphin to enable users to search our collection and request CELA Direct to Player titles from within the EasyReader app. Now there's no need to switch between EasyReader and your CELA account to find and request Direct to Player books.
The process is fast and easy and great if you are on the go. Please note that only Direct to Player books will appear within the Dolphin app, but you are always able to search using celalibrary.ca to find all our titles and all our formats. As with all apps, EasyReader works best when you have the most recent version, so make sure to check your device and the Google Play or Apple store for EasyReader updates. For complete instructions, please visit the EasyReader guide on our website. Or plan to come to our next Getting Started with EasyReader webinar on Tuesday, November 9 at 1:00-2:00pm.
Come Work with Us!
CELA is hiring two Peer Trainer positions to assist us with a pilot project. Because a key component of the work requires familiarity with assistive reading technology, we're encouraging our users and others from the print disability community to apply. The job can be done remotely so it is open to people across Canada and requires a time commitment of 10-15 hours per week from December 1 through March 31. If this sounds like a good fit for you, please check out the job posting and apply by Wednesday November 10, 2021. We'd also appreciate it if you could pass this along to any of your contacts who might be interested in these positions.
Find us on the radio
We always love chatting with our friends at AMI. Every other Friday a representative from CELA joins Now with Dave Brown to do a rundown of CELA and literary news and feature a few good reads for the weekend. If you don't catch us live, you can always listen to the podcast.
Last month we joined AMI's newest podcast Audiobook Review for a more in depth conversation about audio books and the authors who write them. We've been invited for a monthly appearance, and you can listen live or subscribe to the podcasts. We have to say we love the Play or Pause segment. For the record, Theresa Power, our Content and Access librarian and Karen McKay, our Communications Manager, both pressed play on Jesse Wente's latest book Unreconciled.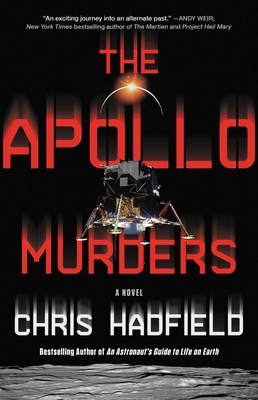 Featured title for adults: The Apollo Murders
The #1 bestselling Canadian astronaut Chris Hadfield is back with an exceptional Cold War thriller from the dark heart of the Space Race. 1973. A final, top-secret mission to the Moon. As Russian and American crews sprint for a secret bounty hidden away on the lunar surface, old rivalries blossom and the political stakes are stretched to breaking point back on Earth. Full of the fascinating technical detail that fans of The Martian loved, and reminiscent of the thrilling claustrophobia, twists and tension of The Hunt for Red October, The Apollo Murders puts you right there in the moment. Experience the fierce G-forces of launch, the frozen loneliness of Space and the fear of holding on to the outside of a spacecraft orbiting the Earth at 17,000 miles per hour, as told by a former Commander of the International Space Station who has done all of those things in real life.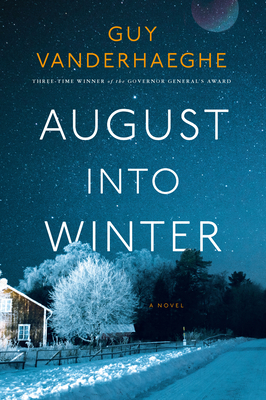 Top five books
Most popular with our readers this month:
August Into Winter: A Novel by Guy Vanderhaeghe Historical fiction
The Bookseller of Florence by Ross King Literature biography
The Dark Remains by Ian Rankin Police procedural fiction
Dad Up!: Long-Time Comedian. First-Time Father. by Steve Patterson Humour
The four winds: A novel by Kristin Hannah Bestsellers (fiction)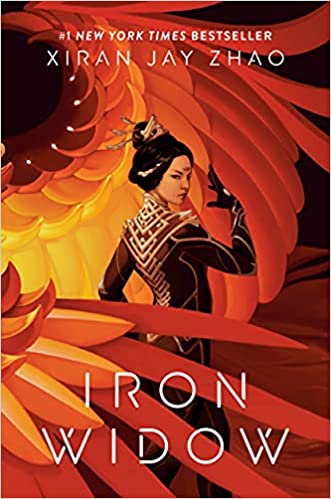 Featured title for teens: Iron Widow
Pacific Rim meets The Handmaid's Tale in this blend of Chinese history and mecha science fiction for YA readers. The boys of Huaxia dream of pairing up with girls to pilot Chrysalises, giant transforming robots that can battle the mecha aliens that lurk beyond the Great Wall. It doesn't matter that the girls often die from the mental strain. When 18-year-old Zetian offers herself up as a concubine-pilot, it's to assassinate the ace male pilot responsible for her sister's death.
But she gets her vengeance in a way nobody expected - she kills him through the psychic link between pilots and emerges from the cockpit unscathed. She is labeled an Iron Widow, a much-feared and much-silenced kind of female pilot who can sacrifice boys to power up Chrysalises instead.​ To tame her unnerving yet invaluable mental strength, she is paired up with Li Shimin, the strongest and most controversial male pilot in Huaxia​. But now that Zetian has had a taste of power, she will not cower so easily. She will miss no opportunity to leverage their combined might and infamy to survive attempt after attempt on her life, until she can figure out exactly why the pilot system works in its misogynist way - and stop more girls from being sacrificed.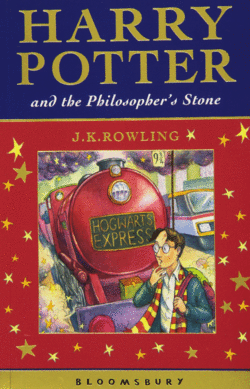 Top five for kids
Most popular with kids this month:
Harry Potter and the Philosopher's stone (Harry Potter. #1.) by J.K. Rowling
Catching the light by Susan Sinnott
These are my words: the residential school diary of Violet Pesheens (Dear Canada) by Ruby Slipperjack
The Orange Shirt Story: The True Story of Orange Shirt Day by Phyllis Webstad
The Barren Grounds: The Misewa Saga, Book 1 (The Misewa Saga #1) by David A. Robertson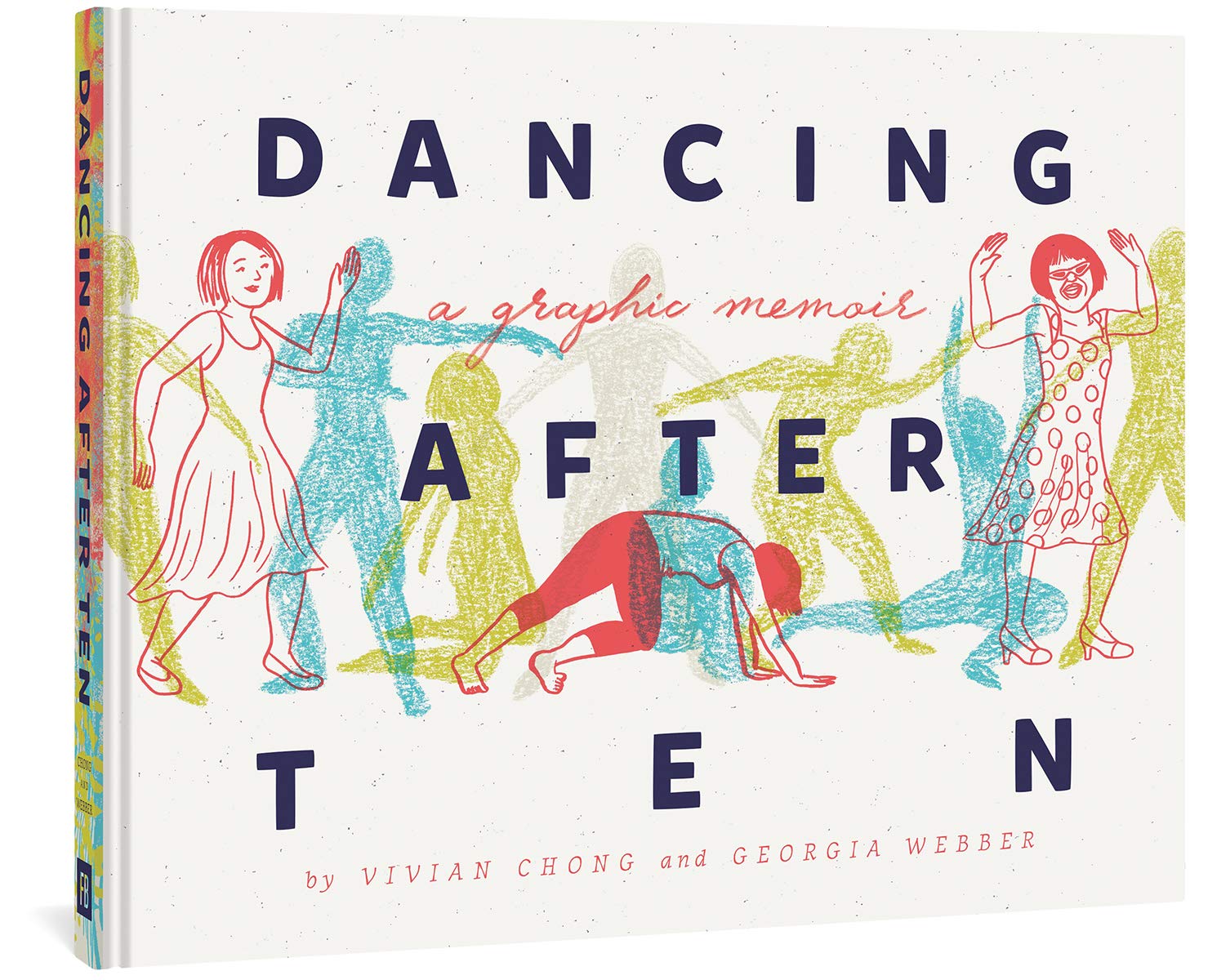 Top five for teens
Most popular with teens this month:
Webinars for you
Learn more about CELA and our services with our free webinars.
CELA and EasyReader–Get Started using CELA's Accessible Reading Collection and Dolphin's FREE Talking Book App for People with Print Disabilities
Dolphin and CELA are excited to offer CELA patrons a FREE training opportunity that will show you how to seamlessly deliver CELA books to iOS and Android devices. You will learn how to get Dolphin's free App, EasyReader, how to load books from CELA and how to customize reading preferences. We'll even provide a "cheat-sheet", copies of session slides and a recording of the webinar to refer to and to share with colleagues or friends afterward. Get reading today with CELA and EasyReader!
Service tip
Now is a perfect time to sign up for CELA's digital services and avoid the need to head out to the mailbox to retrieve your books. Instead, have them delivered right to your device. If you are looking for some help, we have a great Guide to Going Digital or our Contact Centre is always happy to help. Just give us a call at 1-855-655-2273 or email help@celalibrary.ca.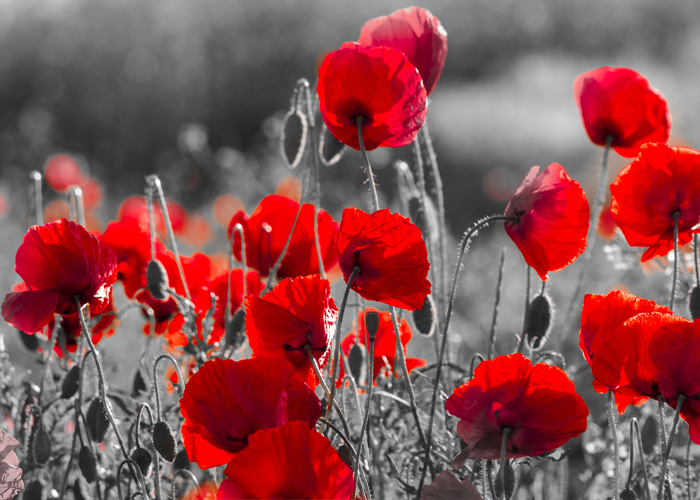 Remembrance Day closure
Our Contact Centre will be closed on Thursday, November 11 in honour of Remembrance Day. We will return with regular hours on Friday, November 12.
Stay connected!
Visit CELA's social media, including Twitter, Facebook and our blog, for more news about what's happening in the world of accessible literature.