In this issue
Letter from CELA's Executive Director
Over the last few months, CELA has been working to identify and repair issues with our IT systems. Early in November, we were pleased to have installed fixes to make our Direct to Player service more stable. In addition, we had a server failure that affected our ability to produce audiobook CDs. We have now upgraded the system and corrected the problem, but some users may have experienced some delays in receiving their books and magazine bundles. We are working as quickly as possible to address any lingering backlog and most users should now be receiving books on their regular schedule. I want to assure you that the entire CELA team understands the importance of reliable and timely delivery of your books, however you read them, and we are committed to continually improving our systems and on keeping our users informed about our progress. 
This month, we are also welcoming some new staff to CELA, and, unfortunately, bidding farewell to others. Yves Séguin, one of our Peer Trainers who supported our Expanded Delivery Project, has moved on from CELA. We wish him all the best in his new adventures. We will be welcoming a new Peer Trainer and Project Coordinator in the next few weeks and are delighted that Joshua Greenspon has already joined us as a Technical Services Assistant.
Behind the scenes, some of our CELA staff have been collaborating with colleagues at NNELS, Canadian Council of the Blind, Braille Literacy Canada, PRCVI, and AERO to develop the 2023 World Braille Month celebrations in honour of Louis Braille's birthday on January 4th. We are looking forward to offering some engaging programs for everyone, from braille beginners to experts. And we invite you to join us at Celebrailliation to celebrate all things braille. Read more about these programs in this newsletter. 
Lastly, I want to congratulate all the recent literary award winners. We are lucky to live in a country with such a rich literary culture. If you are looking for some great new reads check out our Awards and Recommended Reads pages. 
Happy reading,
Laurie Davidson
Awards update
Governor General's Literary Awards Winners
Congratulations to all the Governor General's Literary Award winners. The Awards were announced November 16 and CELA is delighted to have winners from the major categories in our collection including:
Scotiabank Giller Prize winner announced early November
Congratulations to author Suzette Mayr who won $100,000 for her sixth novel The Sleeping Car Porter. When a mudslide strands a train, Baxter, a queer Black sleeping car porter, must contend with the perils of white passengers, ghosts, and his secret love affair. The Sleeping Car Porter brings to life an important part of Black history in North America, from the perspective of a queer man living in a culture that renders him invisible in two ways.
Sarah Polley, award winning actor, director and screenwriter just added another honour to her resume. Her book Run Towards the Danger won the Toronto Book Award this month.
Forest of Reading
We've begun adding books for the 2023 Forest of Reading program to our collection. 
The Forest of Reading® is Canada's largest recreational reading program designed to celebrate Canadian books, publishers, authors and illustrators and nurture a love of reading.
The program has six categories organized by age and grade. Children and young adults are invited to read from the nominated titles list in their age category and vote to choose the winner of the award.
All Canadians are invited to participate via their local public library, school library, or individually.
You can find the titles currently available by visiting our Forest of Reading page, but check back often as we will be adding more until the program kicks off in mid-February.
Jolabokaflod: The book flood
Iceland has a beautiful tradition called Jolabokaflod. On Christmas Eve, Icelanders exchange books and snuggle in with hot chocolate for a goodnight read. We've gathered a list of Christmas- and holiday-themed titles which have been recently added to our collection. We think they would be perfect for your own version of Jolabokaflod.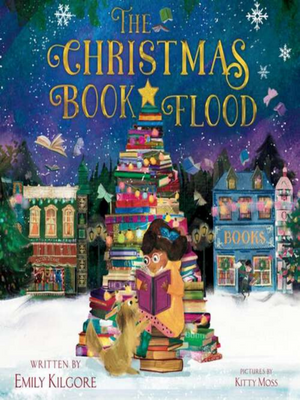 Adults
Children's
Teens
World Braille Month
Each year, on January 4th, we celebrate Louis Braille's birthday and his contributions to literacy and accessibility. But a one-day celebration doesn't seem like quite enough. Again this year, we are delighted to work with our with colleagues at NNELS, Canadian Council of the Blind, Braille Literacy Canada, PRCVI and AERO to develop a series of events to celebrate World Braille Month.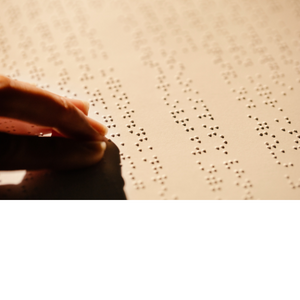 Events include:
For more information and links to register for the events, please visit the World Braille Day information page at NNELS.
NY Times Best Picks for 2022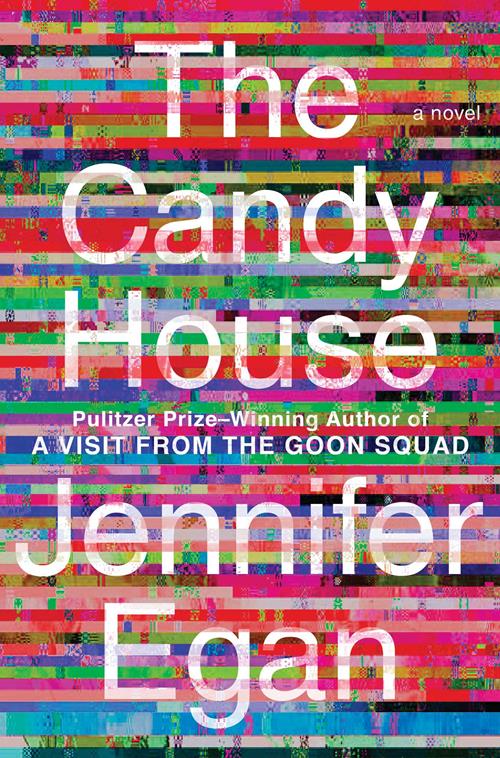 We love a good book list. The New York Times just released its list of the 10 Best Books of 2022. 
Each year, around the beginning of December, the staff of The New York Times Book Review choose the year's standout fiction and nonfiction.
We are delighted to have all of the 2022 selected titles in our collection.
Accessible versions of New York Times 10 Best Books of 2022.
Service tip
Did you know we have a whole page of search tips to help you find the books you want more easily and quickly? You'll find ways to include and exclude certain results and limit your search by title or author. On our Advanced Search page, you can learn how to search for books and magazines by additional criteria, such as genre/category, ISBN, or narrator name.
And here's a quick tip: if you are looking for an exact match for a title or author, you can put what you are searching for in quotation marks to return only results with that exact phrase. But there's a caveat: if you are searching for an author with initials, like JK Rowling, you will need to know the exact punctuation to return the right result.
Featured title for adults: Artificial Divide
Step into a world of rogue screen readers, Braille in fantasy worlds, a friend meeting an acquaintance after several years, and more. This #OwnVoices anthology features fiction by Blind and visually impaired authors showing readers how they thrive, hurt, get revenge, outsmart bullies, or go on epic adventures. Artificial Divide is an own-voices story collection that captures the many layers of Blindness and, for once, puts visually impaired protagonists in the driver's seat, letting us glimpse their lives. When we think about it, we're not really divided.
Read The Artificial Divide by Robert Kingett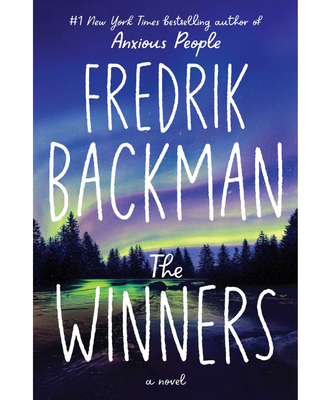 Top five books
Most popular with our readers this month:
Featured title for kids: The Three Billy Goats Gruff
The MOMENTOUS debut of a groundbreaking Fairy Tale series — a brilliantly crafted, hilarious twist on this beloved classic, The Three Billy Goats Gruff , from renowned, award-winning, and New York Times bestselling duo and picture book pioneers Mac Barnett and Jon Klassen!
Once there was a bridge and a terrible and VERY hungry troll lived underneath it. When the three Billy Goats Gruff decide to clip-clop across the bridge to get to the grassy ridge, the troll is already imagining all the way to prepare a delicious goat dinner. But the troll underestimates those seemingly sweet but oh-so-savvy goats!
This is the first in a groundbreaking new collection of fractured fairy tales crafted by one of today's most celebrated and acclaimed authors, Mac Barnett, and brought to stunning visual life by award-winning and beloved creator of I Want My Hat Back, Jon Klassen. Told with pitch perfect timing and pacing, hilarious detail, and Barnett's signature narrator voice, this is Billy Goats Gruff as never before. High-stakes page turns will have readers on the edge of their seats and giggling along, as they join each goat and anticipate the arrival of the hungry and terrible troll living under the bridge. With Klassen's brilliantly restrained scenes, arresting characters, and celebrated artistic style, this first of three fairy tales is destined to be a true publishing event! With a multitude of Caldecott Medals, Honors, international awards, and New York Times bestsellers to their names both independently and in collaboration, this is a creative pairing that is electric. So get ready to experience picture book magic... all you have to do is cross the bridge!
Read The Three Billy Goats Gruff by Mac Barnett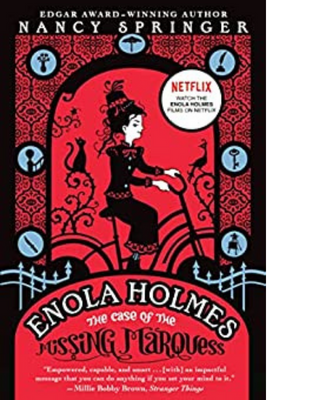 Top five for kids
Most popular with kids this month: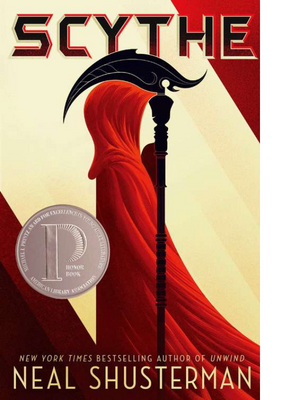 Top five for teens
Most popular with teens this month:
Webinars for you
We host a series of webinars to help users access CELA services, to stay up to date on new technologies and to learn more about accessible reading. 
On the Webinars for you page, you will find upcoming webinars, including CELA's collection for young readers with print disabilities. On that same page you will find links to other CELA video resources available on our YouTube channel.
Winter Holiday Hours
CELA and our Contact Centre will be closed Monday, December 26, Tuesday, December 27 and Monday, January 2, 2023. We will be open and available on Wednesday, December 28-Friday, December 30 and will resume regular hours on Tuesday, January 3.
Stay connected!
Visit CELA's social media, including Twitter, Facebook and our blog, for more news about what's happening in the world of accessible literature.