In this issue
Letter from CELA's Executive Director
February is always a busy month for CELA staff. It was wonderful to have the opportunity for a number of CELA staff to meet many of our library contacts and to spend time together in person at the Ontario Library Superconference in Toronto. The following week we gathered with colleagues at the Accessible Publishing Summit to talk and learn from one another about the progress happening in the broader accessible reading landscape.
We were also delighted to welcome a new team member, Kim Kilpatrick, who will be working on a needs-based braille project. We are looking forward to sharing more about that project in the coming months.
And of course, we have continued to add more books to our collection. We recently passed an important milestone having loaded more than 83,000 audio titles from the National Library Service (NLS) collection, completing the first and largest phase of integrating their audiobooks into our collection. We will begin the work of adding braille NLS titles shortly and will continue to add more recently published audiobooks from NLS as we receive them. We're also grateful for our ongoing relationships with other publishers and partners that contribute to our collection. 
Whether you are delving into classics from NLS or the latest reads from our other suppliers, we hope you find something enjoyable!
Happy Reading!
Laurie Davidson
Farzana Doctor wins Freedom to Read Award
Farzana Doctor is a novelist, activist and psychotherapist and the most recent winner of the Freedom to Read Award. The award is presented annually by the Writers' Union of Canada during Freedom to Read Week and recognizes work that is passionately supportive of the freedom to read.
Doctor, who writes and speaks out about environmental issues, gender violence and LGBTQ+ rights, also won the 2011 Dayne Ogilvie Prize from the Writers' Trust of Canada for an emerging lesbian, gay, bisexual or transgender writer.
Doctor's work includes: 
Previous winners include Ivan Coyote, David A. Robertson, Jael Richardson, Gary Geddes, Deborah Campbell, Mohamed Fahmy and Lawrence Hill.
One E-Read Canada

Congratulations to Quebec poet and author Jean-Christophe Réhel, whose novel Tatouine has been chosen to be this year's title for One eRead Canada. An accessible version of Tatouine is available in our collection in both French and English.
One eRead Canada is an annual digital, bilingual, cross-Canada book club initiated and supported by the Canadian Urban Libraries Council (CULC) to help Canadian public libraries promote digital reading awareness and issues and to engage readers from across the country.
To learn more, visit the One eRead Canada website.
Canada Reads Debates in March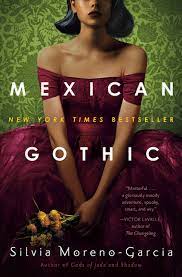 The Canada Reads debates happen in just a few weeks. If you haven't started reading the books, there are still time! The debates take place March 27-30 on CBC Radio One, CBC TV, CBC Gem and on CBC Books.  CBC Books has launched a Facebook group for those who want to read the Canada Reads 2023 books together.
Check out the contenders for the 2023 Canada Reads! 
Explore all the titles in the Canada Reads long list.
Audie Awards nominees announced

The Audie Awards recognize distinction in audiobooks and spoken word entertainment and are sponsored by the Audio Publishers Association (APA). 2023 is the 28th year of the annual Audie Awards.
Winners will be announced at the Audie Gala on March 28.
Audie Award nominees in accessible formats.
World Braille Month recordings available

If you didn't get a chance to attend January's World Braille Month events or if you wanted to revisit the content, the videos and their transcripts are now posted on the Braille Literacy Canada YouTube channel.
Kids and Teens Readers' Choice programs
Spring is the season for reading programs for kids and teens. We are lucky to have many provincial and regional programs which encourage kids to read, talk about and vote for their favourite books.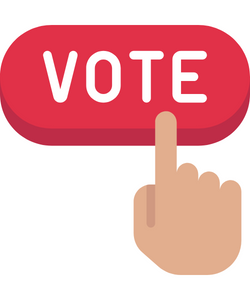 Hackmatack is Atlantic Canada's bilingual readers' choice program for students in grades 4 – 6. Booklists are available now and CELA partners with Hackmatack to make accessible versions of many of their titles available to readers with print disabilities.
Voting takes place towards the end of April. 
Hackmatack accessible reading list 
Organized by the Ontario Library Association, the Forest of Reading is open to libraries, classrooms and readers across the country. Voting happens in April and is capped off with fun events and winner announcements in May. To learn more, visit the Forest of Reading website and find the books on our Forest of Reading page. 
Voting for the Manitoba Young Readers Choice Awards (MYRCA) will be open from April 20, 2023 to midnight Saturday, April 29, 2023. Like other Readers' Choice Awards, MYRCA aims to promote reading and Canadian literature by giving young Manitobans in Grades 4 - 9 the opportunity to vote for their favourite Canadian book from an annual preselected list. With Manitoba libraries recently joining CELA we are delighted to support this program with accessible options.
Sundogs accessible reading list (grades 4-6)
Northern Lights accessible reading list (grades 7-9)
The Red Cedar Book Award encourages kids, families, and educators from across British Columbia to read, talk about and vote for their favourite the Red Cedar Book Awards nominated non-fiction and fiction books. Voting for the Red Cedar starts on May 1 and ends May 31, 2023. Winners to be announced June 10, 2023.
Red Cedar fiction reading list
Red Cedar nonfiction reading list
Webinars for you
We host a series of webinars to help users access CELA services, to stay up to date on new technologies and to learn more about accessible reading. 
On the Webinars for you page, you will find upcoming webinars, including CELA's collection for young readers with print disabilities. On that same page you will find links to other CELA video resources available on our YouTube channel.
Featured title for adults: In the Upper Country

The fates of two unforgettable women—one just beginning a journey of reckoning and self-discovery and the other completing her life's last vital act—intertwine in this sweeping, deeply researched debut set in the Black communities of Ontario that were the last stop on the Underground Railroad.
Young Lensinda Martin is a protegee of a crusading Black journalist in mid-18th century southwestern Ontario, finding a home in a community founded by refugees from the slave-owning states of the American south—whose agents do not always stay on their side of the border. One night, a neighbouring farmer summons Lensinda after a slave hunter is shot dead on his land by an old woman recently arrived via the Underground Railroad. When the old woman, whose name is Cash, refuses to flee before the authorities arrive, the farmer urges Lensinda to gather testimony from her before Cash is condemned. But Cash doesn't want to confess. Instead she proposes a barter: a story for a story.
And so begins an extraordinary exchange of tales that reveal the interwoven history of Canada and the United States; of Indigenous peoples from a wide swath of what is called North America and of the Black men and women brought here into slavery and their free descendents on both sides of the border. As Cash's time runs out, Lensinda realizes she knows far less than she believed not only about the complicated tapestry of her nation, but also of her own family history. And it seems that Cash may carry a secret that could shape Lensinda's destiny. Sweeping along the path of the Underground Railroad from the southern States to Canada, through the lands of Indigenous nations around the Great Lakes, to the Black communities of southern Ontario, In the Upper Country weaves together unlikely stories of love, survival, and familial upheaval that map the interconnected history of the peoples of North America in an entirely new and resonant way.
Read In the Upper Country: A Novel by Kai Thomas.
Top five books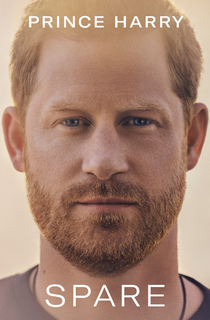 Most popular with our readers this month:
Featured title for young adults: The Everlasting Road (The Floraverse #2)

The boundaries between the virtual and the real world become dangerously blurred for a young Indigenous girl in the follow-up to the YA fantasy debut Walking in Two Worlds from bestselling Indigenous author Wab Kinew. Perfect for fans of Ready Player One and the Otherworld series. Devastated by the loss of her beloved older brother to cancer, Bugz returns to the place where she can always find solace and strength: the Floraverse.
Over the past year, she has gained back all that she had lost in that virtual world, and while the remaining ClanLess members still plot against her, she is easily able to overcome their attacks. Even better, she's been secretly working on a bot that will be both an incredible weapon and a source of comfort: Waawaate. With the Waawaate bot looking exactly like the brother she misses so much — even acting so much like him — Bugz feels ready to show him off to Feng, who has become a constant companion in the Verse, and she cannot wait to team up with both friend and bot to secure her dominance once and for all. But Feng has his own issues to deal with, especially when news that his parents are alive and want to contact him threatens to send his new life on the Rez into upheaval. As they work through their complicated feelings of grief and loss, Feng and Bugz find themselves becoming ever closer. But disturbances in the Floraverse cannot be ignored, especially when Bugz realizes that her Waawaate bot is growing in powers beyond her control...
Read The Everlasting Road by Wab Kinew and Walking in Two Worlds, the first book in the Floraverse series.
Top five for kids
Most popular with kids this month: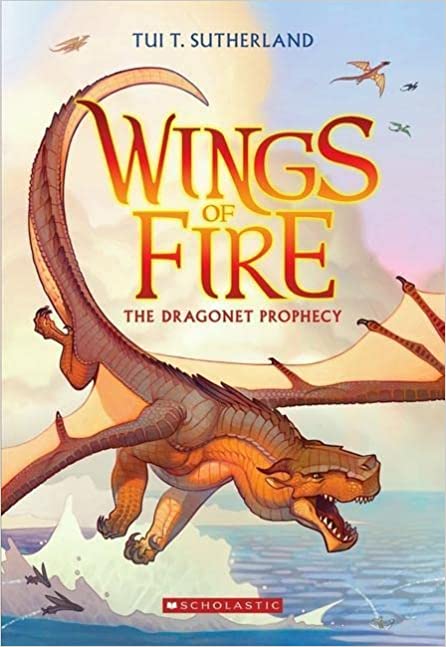 Top five for teens
Most popular with teens this month: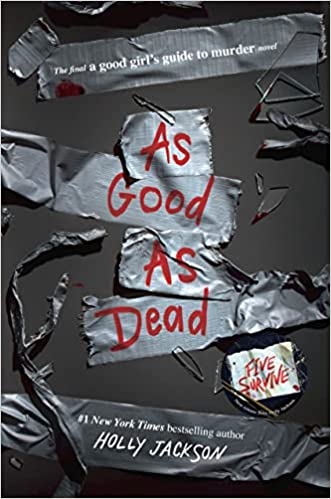 Find us on the radio
If you love hearing about new and interesting books in our collection, consider listening to our segments on AMI audio. Every other Friday we chat with Now with Dave Brown about literary news and featured titles.
And once a month, we join the hosts of AMI Audiobook Review for a longer segment about what we're reading and recommending and why. 
Service tip
Not sure what to read next?  You can browse our collection in many way, but here's some help to get you started.
On the Home page, go to the New titles link under the section Check it out. You'll find books for all ages and formats with links providing titles added in the last month, 3 or 6 months.
Visit the Recommended reading page for titles featured by our collections librarian, the Top 5 most popular books over the last month, titles featured on AMI and others.
If you like specific reading genres like mysteries or science fiction, visit our Browse by category page to find all books in our collection under each category. 
Enjoy finding your next great read!
April Holiday Hours
CELA and our Contact Centre will be closed Friday April 7, and Monday April 10 for the Easter weekend. We will resume regular hours on Tuesday, April 11.
Stay connected!
Visit CELA's social media, including Twitter, Facebook and our blog, for more news about what's happening in the world of accessible literature.