In this issue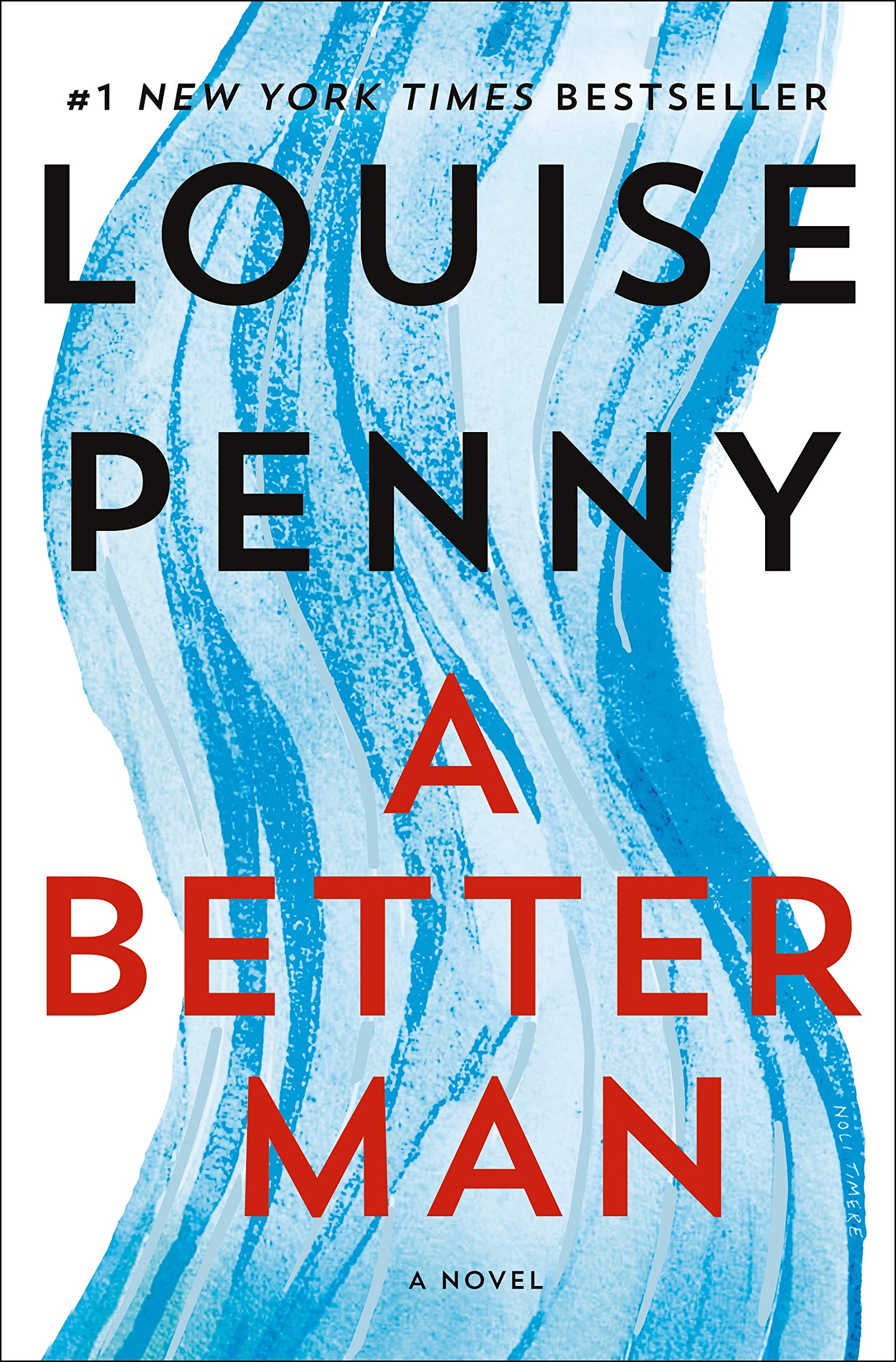 Featured title: Louise Penny book
A Better Man (Chief Inspector Gamache #15) By Louise Penny
The new Chief Inspector Gamache audiobook from the author of the #1 New York Times bestseller Kingdom of the Blind. The air is thick with excitement and anxiety as Sûreté du Quebec agents gather in the conference room for the Monday morning meeting of the homicide department. This will be Armand Gamache's first day back since his demotion from head of the entire force, to head of homicide. Complicating matters, he'll be sharing the duties with his former second-in-command, Jean-Guy Beauvoir. Amid blistering social media attacks, Gamache sets out on his first assignment - to find a missing woman. The search for Vivienne Godin is played out against a backdrop of catastrophic spring flooding. Three Pines itself is threatened, as the Rivière Bella Bella breaks its banks. A province-wide emergency is declared and desperate efforts are underway to save towns and cities, dams and bridges. As Gamache leads the search for Vivienne, he develops a profound empathy for her distraught father. With a daughter of his own, he finds himself haunted by the question, how would you feel, if as the rivers rise, and the social media onslaught becomes crueler, a body is discovered. And the victim's father contemplates a murder of his own. And the question facing both Gamache and Beauvoir shifts. What would you do, if your child's killer might walk free?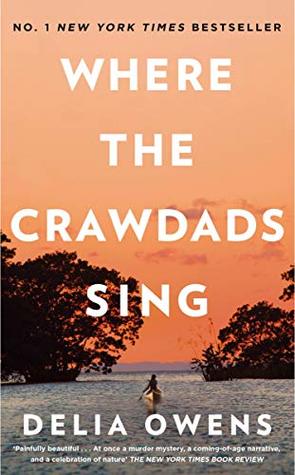 CELA's favourite books of the past decade 2019
We canvassed our CELA staff for books that were their favourites from the past decade and why they loved them.
Theresa Power, Content and Access Librarian - foodie, world traveler, book lover
Where the Crawdads Sing by Delia Owens. Part mystery, part love song to the swamp lands of North Carolina – Where the Crawdads Sing was the most thought-provoking and achingly beautiful book I've recently read. Highly recommended to those who love books with a strong sense of setting.
Faline Bobier, Training and Outreach Coordinator - movie buff, avid mystery novel reader, big Bruce Springsteen fan
The Goldfinch by Donna Tartt. I'm a big fan of the novels of Tartt and her most recent The Goldfinch is no exception. The opening scene of the book grabs you right away and doesn't let you go for the next 800 pages. Tartt publishes sparingly and with long intervals between her novels: The Secret History (1992), The Little Friend (2002) and The Goldfinch (2013). But it's no wonder when you think of the complexity (and length!) of her works. When you read a Donna Tartt novel you really enter into the world she creates; her reality envelopes you and when you finish the book it's like you're in a daze for a while, not really wanting to leave her world. I would recommend all three of her novels and I really hope we don't have to wait another 10 years for the next one – but it'll be worth the wait!
Christina, Information and Access Specialist - memoir addict, David Lynch fan
Heart Berries by Terese Marie Mailhot. Only 143 pages, Mailhot doesn't take you on a typical trajectory. She questions the assumptions of the traditionally resilient trauma narrative with a wry sense of humour, and lets herself shine as a full, complicated human being. A remarkable addition to the memoir genre. 
Rina Hadziev, Executive Director - dog lover, Instagram enthusiast, West Coast
Trouble is a Friend of Mine by Stephanie Tromly. I don't read a lot of teen books because I find them fairly predictable, but this one is different. Imagine a combination of Ferris Bueller and Encyclopedia Brown growing up in a broken and damaged family and you'll have Digby, aka Trouble. It's a quirky read with characters that will stick with you long after you finish. Good news - if you love it, there's a sequel!
Rachel Breau, Manager of Member Services - avid hiker, arts supporter, big tobogganing fan
Becoming by Michelle Obama. I couldn't put down this biography of former first lady, Michelle Obama. I loved reading about her childhood, being a mom to two kids and of course what life was really like living in the White House. 
Karen McKay, Manager of Communications - urban farmer, kayaker, quilter
Devotions by Mary Oliver. I received this as a Christmas gift the year it was published and it lives on my night stand. To me, reading her poetry feels like taking a peaceful walk in the woods. Her best and most popular works are in this one collection and so it's easy to open a page and find something that makes me think differently or more deeply or more gratefully. Definitely my favourite book of the last decade.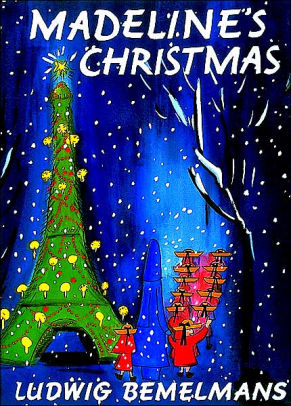 Kids and Teens – holiday reads
Books are a perfect way to explore the magic of the holiday season.
Little Women by Louisa May Alcott (1868)
With the release of the latest movie version now is a great time to revisit this classic story of the four March girls, Meg, Amy, Beth and Jo written by Louisa May Alcott. 
The Twenty-Four Days Before Christmas: An Austin Family Story by Madeleine L'Engle, Joe DeVelasco (1984)
Seven-year-old Vicky Austin recounts the events of the twenty-four days before Christmas, as she prepares for her role as an angel in the Christmas Pageant and prays that her mother will not be in the hospital for Christmas having a new baby. Grades 2-4.
Madeline's Christmas by Ludwig Bemelmans (1985)
On Christmas Eve, Madeline is the only one who is not sick. She must do all the cooking and cleaning, but she is not too busy to arrange a special Christmas treat. Grades P-2.
The Best Christmas Pageant Ever by Barbara Robinson (1972)
The Herdmans are absolutely the worst kids in the history of the world. They lie, steal, smoke cigars, talk dirty, hit little kids, cuss their teachers, and take the name of the Lord in vain. Everyone is surprised when they decide to take part in the Christmas pageant. Grades 3-6. 
Website update
We continue to work to improve our website to meet the needs of our patrons.
Recent updates include:
More than 500 new audio titles added to the collection, more hold information, and cancel holds option now available 
Updated format filters now available on search 
Please watch social media, or our Website update page for announcements about magazines, and new account management options coming soon.
Newspapers update
One of our newspaper suppliers has ceased distribution effective immediately, without providing any notice to its clients. Some newspapers are currently unavailable while we seek alternatives for our patrons. Our goal is to provide access to as many of these affected papers, or their regional alternatives, as possible. Please watch our website for updates which we will provide as soon as they are available.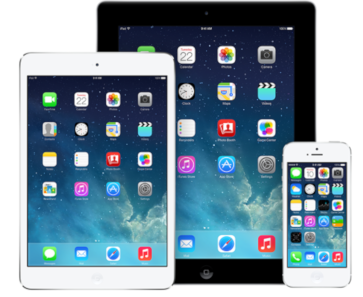 Service tip: keep up to date
Make sure you are using the most current versions of the apps and programs you use including EasyReader and iOS and Android operating systems. If you are not set up for automatic updates, please check regularly to see if new versions are available.
Holiday message
 On behalf of the CELA board of directors and the CELA team I want to take this opportunity to thank our patrons, libraries, partners and funders for their ongoing support over the past year. As we turn our focus towards 2020, we are excited about the possibilities in the world of accessible publishing. Over the coming year we will be pursuing partnerships and collaborations that will bring more content and expanded services to our patrons and libraries. Watch for some exciting announcements coming in the new year!

We wish all of you the happiest of holidays and a wonderful new year.
- Rina Hadziev, Executive Director
Stay connected!
Visit CELA's social media, including Twitter and Facebook for more news about what's happening in the world of accessible literature.