In this issue: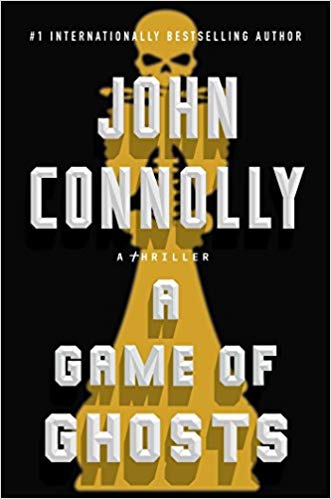 New series in our collection
We have recently added a number of new titles from popular series. 
Fans of cozy mysteries and Downtown Abbey can dig into Jessica Fellowes' Mitford Murders series. Book one is based on the true story of the death of Florence Nightingale's niece and the famous Mitford family. Book two follows the heroine as she investigates another death related to the Mitford's social circle. 
For more crime stories with a supernatural twist we've added new John Connolly's  Charli e Parker novels. His fantasy series Chronicles of the Invaders is co-written with Jennifer Ridyard and is perfect for Game of Thrones or Lord of the Rings fans.  
C.J. Box, best-selling crime writer has some titles recently added to our collection including his popular Highway Quartet series which is a great choice for fans of police dramas and gripping mysteries. 
Patrons looking for romance titles might enjoy Kristen Proby's Love Under the Big Sky series. We've also added a number of titles by favourite author by Barbara Taylor Bradford including her Cavendon series which traces the lives of two families living at the stately home in the north of England before and during the world wars.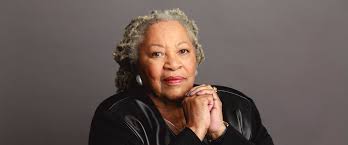 Authors on the big screen
While it's not uncommon for movies to be based on books, it's less common for authors to be the subject of films. Two documentaries about famous authors The Pieces of Me, a documentary about the life and work of Pulitizer Nobel Prize winning author Toni Morrison is currently running in select theatres. The documentary, which debuted at the Sundance Film Festival, is an honest and compelling look at Toni Morrison's life from her childhood in a working class steel town to her prominence as a revered novelist and powerhouse in the literary world.
Read more about The Pieces I Am.
Read Toni Morrison's work in accessible formats. 
Ursula Le Guin, famous science fiction and fantasy author is also the subject of a documentary called the Worlds of Ursula K. Le Guin. Le Guin participated in the development of the film which follows the author's career and the challenges she faced as a feminist fantasy author. The documentary is being shown on PBS in August. 
Read more about Worlds of Ursula K. Le Guin.
Read works by Ursula Le Guin in accessible formats.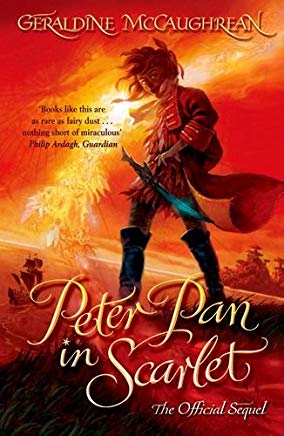 TD Summer Reading Clubs
We're half way through summer. Don't forget to track your accessible activities and programs so that you can enter the CELA Accessibility Award.  Find out more information at the TDSRC website. 
Please also take a minute to fill out our survey which helps us plan for next year's TDSRC program. We always appreciate your support. 
Find New CELA titles 
We have just recently added hundreds of new titles to our collection – perfect for adding new favourites to your reading list. 
We've made them easy to find on our website. 
Our New Titles page allows you to browse titles added in the last three or six months. You can see titles sorted by format, by audience including kids, teens and adults, and by categories and popular genres.  The link to the new titles page can be found on our home page just below the featured titles
You can also find new titles using the Date added and year published filters which recently have been added to our search options. Simply click on the date range you wish to see to automatically limit your search results. 
You can use both Date Added and Date Published to find recently published and recently added books, or check for old favourites that may be newly added to our collection. 
To return to the full set of search results, you need to deselect the date ranges. These options will not clear when you click clear filters. You must unclick these options individually. 
Outreach Toolkit
Outreach activities are an excellent way to let community members with print disabilities know that the library is a welcoming place, ready to meet their unique needs. In collaboration with member libraries CELA has developed an Outreach Toolkit designed to provide practical tools to support and encourage outreach. 
The kit can be found in the libraries section on our website and includes resources for staff training, suggestions for community groups and organizations to connect with, suggested content for library websites and social media channels and a list of CELA promotion materials available for free to help support outreach activities. 
In future editions of Open Book for Libraries we will feature some tips from the Toolkit and resources that can help your library expand on its outreach to community members with print disabilities. 
This month's tip: Review the list of organizations and add your own community connections to develop a starting point for collaborative programming and outreach. This is an excellent job for a summer student or intern to complete. Reach out to these contacts to ask about meetings, newsletter and other cross promotional opportunities to reach those with print disabilities. 
 

Learn more about CELA
We offer a variety of live and recorded webinars.
Orientation webinar
An overview of CELA service, including collections offered, eligibility, how to order DAISY audio books or other alternative format books for your library, patron registration, and promotional ideas.
Tues, Aug 13 12:00-1:00pm EDT
Frontline staff webinar
This 45 minute webinar will provide an introduction to CELA services for your colleagues who need to understand the basics about your CELA service so they can direct patrons appropriately.
Wed, Aug 21 3:00-3:45pm EDT
Sign up for these training opportunities on our webinar page.
Stay Connected!
Visit CELA's social media, including Twitter, Facebook and Pinterest for more news about what's happening in the world of accessible literature.