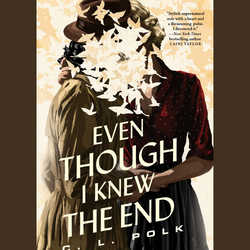 Whether you love Valentines Day or would rather hide under the covers, we have the perfect book to go with your chocolate. Whatever your favourite genre, we've got you covered with everything from romantic ghost stories to thrillers to historical and contemporary fiction with diverse characters. 
You made a fool of death with your beauty: A novel by Akwaeke Emezi
Contemporary romance, Romance, LGBTQ+ fiction
Feyi Adekola wants to learn how to be alive again. It's been five years since the accident that killed the love of her life and she's almost a new person now—an artist with her own studio and sharing a brownstone apartment with her ride-or-die best friend, Joy, who insists it's time for Feyi to ease back into the dating scene. Feyi isn't ready for anything serious, but a steamy encounter at a rooftop party cascades into a whirlwind summer she could have never imagined: a luxury trip to a tropical island, decadent meals in the glamorous home of a celebrity chef, and a major curator who wants to launch her art career. She's even started dating the perfect guy, but their new relationship might be sabotaged before it has a chance by the overwhelming desire Feyi feels every time she locks eyes with the one person in the house who is most definitely off-limits—his father. This new life she asked for just got a lot more complicated, and Feyi must begin her search for real answers. Who is she ready to become? Can she release her past and honor her grief while still embracing her future? And, of course, there's the biggest question of all—how far is she willing to go for a second chance at love? Akwaeke Emezi's vivid and passionate writing takes us deep into a world of possibility and healing, and the constant bravery of choosing love against all odds.
Even though I knew the end by C. L Polk
Fantasy
A magical detective dives into the affairs of Chicago's divine monsters to secure a future with the love of her life. This sapphic period piece will dazzle anyone looking for mystery, intrigue, romance, magic, or all of the above. An exiled augur who sold her soul to save her brother's life is offered one last job before serving an eternity in hell. When she turns it down, her client sweetens the pot by offering up the one payment she can't resist?the chance to have a future where she grows old with the woman she loves. To succeed, she is given three days to track down the White City Vampire, Chicago's most notorious serial killer. If she fails, only hell and heartbreak await.
Ocean's echo by Everina Maxwell
Science fiction
Ocean's Echo is a stand-alone space adventure about a bond that will change the fate of worlds, set in the same universe as Everina Maxwell's hit debut, Winter's Orbit . Rich socialite, inveterate flirt, and walking disaster Tennalhin Halkana can read minds. Tennal, like all neuromodified "readers," is a security threat on his own. But when controlled, readers are a rare asset. Not only can they read minds, but they can navigate chaotic space, the maelstroms surrounding the gateway to the wider universe. Conscripted into the military under dubious circumstances, Tennal is placed into the care of Lieutenant Surit Yeni, a duty-bound soldier, principled leader, and the son of a notorious traitor general. Whereas Tennal can read minds, Surit can influence them. Like all other neuromodified "architects," he can impose his will onto others, and he's under orders to control Tennal by merging their minds. Surit accepted a suspicious promotion-track request out of desperation, but he refuses to go through with his illegal orders to sync and control an unconsenting Tennal. So they lie: They fake a sync bond and plan Tennal's escape. Their best chance arrives with a salvage-retrieval mission into chaotic space—to the very neuromodifcation lab that Surit's traitor mother destroyed twenty years ago. And among the rubble is a treasure both terrible and unimaginably powerful, one that upends a decades-old power struggle, and begins a war. Tennal and Surit can no longer abandon their unit or their world. The only way to avoid life under full military control is to complete the very sync they've been faking. Can two unwilling weapons of war bring about peace?
The very secret society of irregular witches by Sangu Mandanna.
Fantasy, Ghost and horror stories
A warm and uplifting novel about an isolated witch whose opportunity to embrace a quirky new family—and a new love—changes  the course of her life. As one of the few witches in Britain, Mika Moon knows she has to hide her magic, keep her head down, and stay away from other witches so their powers don't mingle and draw attention. And as an orphan who lost her parents at a young age and was raised by strangers, she's used to being alone and she follows the rules...with one exception: an online account, where she posts videos "pretending" to be a witch. She thinks no one will take it seriously. But someone does. An unexpected message arrives, begging her to travel to the remote and mysterious Nowhere House to teach three young witches how to control their magic. It breaks all of the rules, but Mika goes anyway, and is immediately tangled up in the lives and secrets of not only her three charges, but also an absent archaeologist, a retired actor, two long-suffering caretakers, and…Jamie. The handsome and prickly librarian of Nowhere House would do anything to protect the children, and as far as he's concerned, a stranger like Mika is a threat. An irritatingly appealing threat. As Mika begins to find her place at Nowhere House, the thought of belonging somewhere begins to feel like a real possibility. But magic isn't the only danger in the world, and when peril comes knocking at their door, Mika will need to decide whether to risk everything to protect a found family she didn't know she was looking for....
Heartbreaker: A hell's belles novel by Sarah Maclean
Historical romance, Romance
New York Times bestselling author Sarah MacLean follows her highly acclaimed Bombshell with Heartbreaker, featuring a fierce, fearless heroine on a mission to steal a duke's secrets...and his heart. A Tempting Thief Raised among London's most notorious criminals, a twist of fate landed Adelaide Frampton in the bright ballrooms of Mayfair, where she masquerades as a quiet wallflower—so plain and unassuming that no one realizes she's the Matchbreaker...using her superior skills as a thief to help unwilling brides avoid the altar, all while hiding her own scandalous past. A Powerful Duke Henry Carrington, Duke of Clayborn, has spent a lifetime living in perfection and has no time for the scandals that arise every time Adelaide ends another groom. His own reputation is impeccable—and the last thing he needs is a frustrating, fascinating woman discovering the truth of his past, or the secrets he holds close. A Perfect Match When the two find themselves on a breakneck journey across Britain to stop a wedding, the duke has no choice but to follow her across Britain on a trip filled with bad weather, bad luck, and a surprising lack of beds. Adelaide soon realizes that this perfect duke kisses like a proper scoundrel, and is turning out to be a thief in his own right...one who won't stop until he's stolen her well-guarded heart
American royalty: A novel by Tracey Livesay
Romance
In this dangerously sexy rom-com that evokes the real-life romance between Prince Harry and Duchess Meghan Markle, a prince who wants to live out of the spotlight falls for a daring American rapper who turns his life, and the palace, upside down. Sexy, driven rapper Danielle "Duchess" Nelson is on the verge of signing a deal that'll make her one of the richest women in hip hop. More importantly, it'll grant her control over her life, something she's craved for years. But an incident with a rising pop star has gone viral, unfairly putting her deal in jeopardy. Concerned about her image, she's instructed to work on generating some positive publicity... or else. A brilliant professor and reclusive royal, Prince Jameson prefers life out of the spotlight, only leaving his ivory tower to attend weddings or funerals. But with the Queen's children involved in one scandal after another, and Parliament questioning the viability of the monarchy, the Queen is desperate. In a quest for good press, she puts Jameson in charge of a tribute concert in her late husband's honor. Out of his depth, and resentful of being called to service, he takes the advice of a student. After all, what's more appropriate for a royal concert than a performer named "Duchess"? Too late, Jameson discovers the American rapper is popular, sexy, raunchy and not what the Queen wanted, although he's having an entirely different reaction. Dani knows this is the good exposure she needs to cement her deal and it doesn't hurt that the royal running things is fine as hell. Thrown together, they give in to the explosive attraction flaring between them. But as the glare of the limelight intensifies and outside forces try to interfere, will the Prince and Duchess be a fairy tale romance for the ages or a disaster of palatial proportions?
Find the rest of our recommended reads on our Valentines Day Recommended List and our list of Love Stories for Book Lovers. 
15335