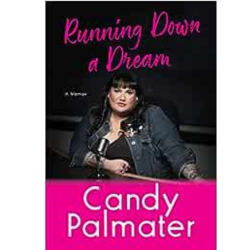 The First Nations Community Reads (FNCR) program is celebrating its 20th anniversary this year. Launched in 2003 by the First Nations Public Library Community in Ontario with support from the Ontario Library Service, it promotes a unique and meaningful community-based approach to reading.
FNCR celebrates the very best of Indigenous literature across Turtle Island. The program encourages family literacy, intergenerational storytelling as well as intergenerational knowledge transmission. FNCR also helps to increase awareness of the importance of First Nation, Metis and Inuit writing, illustration and publishing.
CELA is pleased to support this program by offering many of the featured titles in accessible formats. Look for the honoured books, which are selected by a volunteer jury of First Nation librarians, to be announced during the first week of October (October 2-6) when we celebrate First Nations Public Library Week. 
Some of our favourite books and authors have made the list this year. Here are just a few: 
A Minor Chorus: A Novel by Billy-Ray Belcourt
Summary: *LONGLISTED FOR THE 2022 SCOTIABANK GILLER PRIZE*NATIONAL BESTSELLER  An urgent first novel about breaching the prisons we live inside from one of Canada's most daring literary talents. An unnamed narrator abandons his unfinished thesis and returns to northern Alberta in search of what eludes him: the shape of the novel he yearns to write, an autobiography of his rural hometown, the answers to existential questions about family, love, and happiness. What ensues is a series of conversations, connections, and disconnections that reveals the texture of life in a town literature has left unexplored, where the friction between possibility and constraint provides an insistent background score. Whether he's meeting with an auntie distraught over the imprisonment of her grandson, engaging in rez gossip with his cousin at a pow wow, or lingering in bed with a married man after a hotel room hookup, the narrator makes space for those in his orbit to divulge their private joys and miseries, testing the theory that storytelling can make us feel less lonely. Populated by characters as alive and vast as the boreal forest, and culminating in a breathtaking crescendo, A Minor Chorus is a novel about how deeply entangled the sayable and unsayable can become—and about how ordinary life, when pressed, can produce hauntingly beautiful music.
Running down a dream: A memoir by Candy Palmater
Summary: A powerful, often funny, always inspiring memoir from a beloved comedian, professional orator, actor, entertainer, gone all too soon. Candy Palmater loved to connect with people. She lived for the stage, her effervescent presence on television and radio ignited and inspired audiences, touching them with her warm, often spicy humour as well as her positive message about love and kindness. And she always believed that it is never too late to pursue our dreams and that we should never allow others to negatively influence our life's desires. Candy described herself as a queer Mi'kmaw lawyer-turned-comic raised by bikers in rural New Brunswick and on the surface, she met with enormous success – on leaving government and the practice of law, she started a career as a stand-up comedian, which led to starring in five successful seasons of her own national TV show, hosting many radio shows and co-guest hosting CTV's The Social, and landing a recurring role on a hot new sitcom in her fifties. But she is the first to tell you she made all kinds of mistakes and experienced all kinds of failure along the way. Running Down a Dream is Candy's story, in her own words, of the highs, the lows, the moments of doubt, the turning points when she listened to her gut and tuned out all the people saying no. It's also a tribute to her family and the love that always bolstered her, despite their own hard times. She shares her stories to inspire us to embrace our failures and to believe in ourselves. And most importantly, Running Down a Dream is a call to love ourselves for who we are. The world lost Candy in late 2021, and yet she left us with this gift — a memoir and a message that will inspire us for years to come. 
The Theory of Crows: A Novel by David A. Robertson
Summary: A poignant and evocative novel about the bonds of family and the gifts offered by the landWhen a troubled father and his estranged teenage daughter head out onto the land in search of the family trapline, they find their way back to themselves, and to each otherDeep in the night, Matthew paces the house, unable to rest. Though his sixteen-year-old daughter, Holly, lies sleeping on the other side of the bedroom door, she is light years away from him. How can he bridge the gap between them when he can't shake the emptiness he feels inside? Holly knows her father is drifting further from her; what she doesn't understand is why. Could it be her fault that he seems intent on throwing everything away, including their relationship? Following a devastating tragedy, Matthew and Holly head out onto the land in search of a long-lost cabin on the family trapline, miles from the Cree community they once called home. But each of them is searching for something more than a place. Matthew hopes to reconnect with the father he has just lost; Holly goes with him because she knows the father she is afraid of losing won't be able to walk away. When things go wrong during the journey, they find they have only each other to turn to for support. What happens to father and daughter on the land will test them, and eventually heal them, in ways they never thought possible.
Read other books from the nominated list:
2023 Adult and Young Adult Titles
For more information visit the First Nations Community Reads website 
15335