In this issue
Our new platform is coming!
We're excited to tell you more about our new platform and website which will launch in mid January. With our partner, Bookshare, we've designed a solution to make it easier for you to find and read more accessible reading materials.
Key features of our new website
One website, celalibrary.ca, to log in, search and access both the CELA and Bookshare collections in one streamlined process.
Enhanced search functions for accurate search results
All reading formats, DAISY audio, text or braille consolidated into one record per title for easier to navigate search results
Mobile-responsive for patrons who access the site via phones and tablets.
Optimized to work with screen readers and magnifiers.
Uncluttered design makes it easier to navigate for all patrons with print disabilities.
Simplified registration process. Patrons who choose to sign up for Bookshare can do so through the CELA website using a new streamlined form.
What's not changing
Your account information. Your log in or password remains the same. Your format and delivery preferences will continue with the new platform. If you receive materials by mail, those deliveries will continue unchanged and on schedule.
Our collection. All the materials and formats which are currently available to you will be available with our new system. CELA is committed to providing a comprehensive collection of accessible materials to all patrons with print disabilities, in the format of their choice, including physical materials.
Our commitment to privacy and security. The new platform maintains all your personal and transactional data on our secure Canadian servers. To help us maintain copyright integrity, our new platform allows us to digitally watermark files and provide protection against pirating without limiting the file to certain applications or readers.
We will be sharing more information as our January launch date approaches. Watch your email, social media and future editions of Open Book for more updates. Our Contact Centre staff are always available to answer questions as well.
New books from the big five publishers!
Just a few months ago, we announced an amazing partnership with the big five publishers - Macmillan, Simon & Schuster, Hachette, Penguin Random House and HarperCollins, to bring more bestsellers and popular reads to your bookshelf. This new agreement is made possible through our relationship with Recorded Books. As titles are being added into the catalogue, we'd like to highlight some new and exciting reads, ones we know are some of your most requested titles.
W, X, Y aren't just the last letters in the alphabet, they are also the concluding novels in Sue Grafton's popular Kinsey Millhone mysteries. Hard-boiled private investigator Kinsey Millhone investigates murders and searches for missing persons, often taking on cold cases. Sassy and practical, she is an orphan and a loner, and she does not hesitate to confront vicious criminals who will stop at nothing to get away. All books in this popular and oft-requested series are now available to read!
Is winter finally coming? In advance of the new and concluding season of Game of Thrones, we're bring Westoros to you and your player, smartphone, iPad or computer! All books in the bestselling Song of ice and fire series by George R R Martin are available now, including The world of ice and fire, "the comprehensive guide to all things Game of Thrones and beyond."
The Rich novels by Kevin Kwan were bestsellers, even before the first book in the series, Crazy rich Asians, was made into a movie. Marked by a sardonic tone and witty dialogue, the high-drama novels offer a large cast of colorful characters, engaging writing, and sly social commentary. All books in the series are ready now for some good holiday reading!
Check out our catalogue for more new and exciting reads as they are added!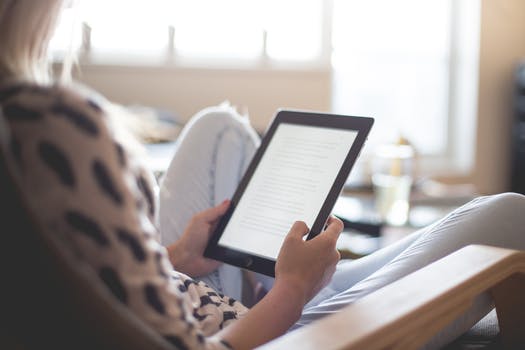 Top Five
Most popular with our readers last month:
Juror #3 by James Patterson Mysteries
The President is missing by Bill Clinton Mysteries
Desolation mountain by William Kent Krueger Mysteries
Glass housesby Louise Penny Mysteries
The 17th suspect by James Patterson Mysteries
Time to hygge!
A quintessential part of the true hygge (pronounced hue-gah) experience is getting cozy with a great book to read. May we suggestion these hot-off-the-press, newly added non-fiction titles? For those biography/true crime/humour/self help/ politics/sports/nature and everything-in-between lover, there is surely something you can cozy up to on these cold Canadian nights!
The never-ending present by Michael Barclay Biography
The good mothers by Alex Perry True crime
Leonard by William Shatner Biography
Päntsdrunk by Miska Rantanen Self help
Galaxy girls: 50 amazing stories of women in space by Libby Jackson Biography
When they call you a terrorist by Patrisse Khan-Cullors Biography
The battle for paradise by Naomi Klein Politics and government
Race to Hawaii by Jason Ryan History
Boy erased by Garrard Conley Biography
Feminastyby Erin Gibson Humour
Happily ever Esther by Steve Jenkins Nature and animals
Heroes in my head by Judy Rebick Biography
12: the inside story of Tom Brady's fight for redemption by Casey Sherman Sports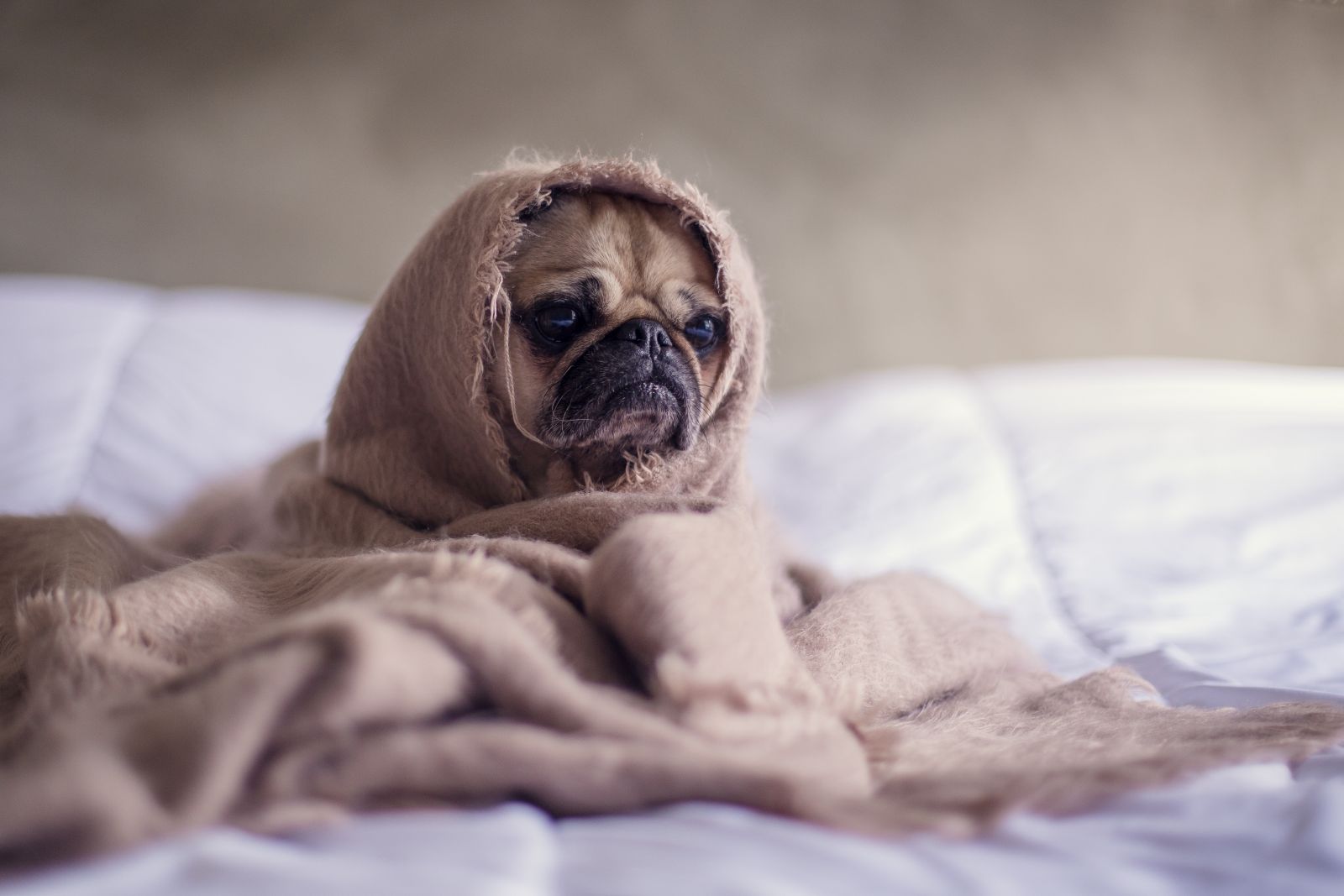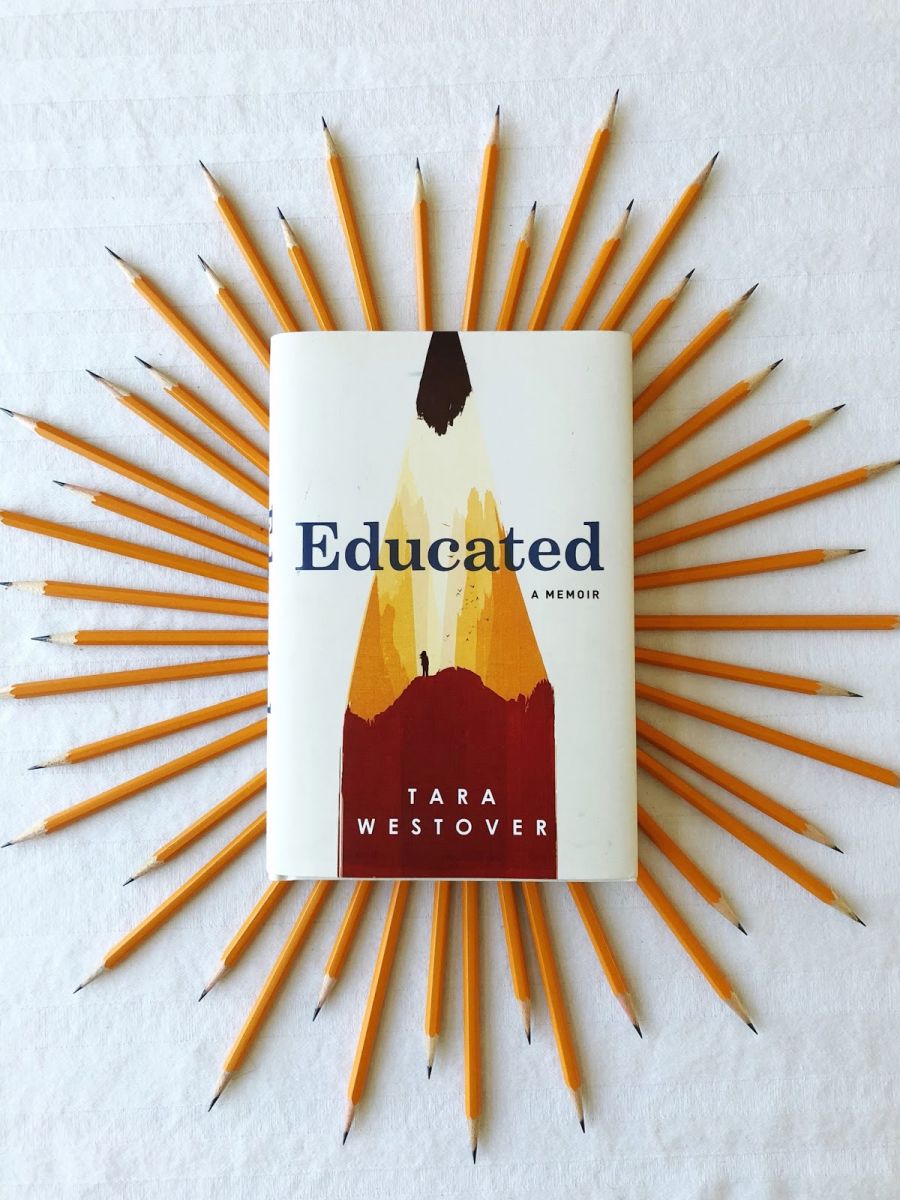 On our bookshelf: Educated by Tara Westover
Educated by Tara Westover
Reviewed by Karen McKay, Communications Manager, CELA
I read Tara Westover's memoir Educated in two quick gulps, unable to put it down. Born on a remote Idaho mountain to poor, Mormon survivalist parents, Tara grows up in a world where formal education and mainstream medical care are considered to be against God's plan, as deemed by her mentally unstable father and her meek mother. A series of accidents, the result of the poor judgement of her father, begin to alter her perspective and Tara follows two of her brothers on a path to university. It's while studying history at Brigham Young University that she begins to understand how narrow a view she has of both the world and of her role in it.
Tara uses her memoir to document her transformation as she goes on to win educational accolades and earn her PhD in history from Cambridge at the same time trying to reconcile her family's history and their power over her and each other. Tara's education and her willingness to explore a world which terrifies and offends her family leads her to examine both the value and the price of her education. There were many times in reading the book that I reached for my journal to record some of her insights. The memoir does more than tell her story. It nudges us all to question who constructs our history, and whose voice do we allow to define our concept of self. One of the best books I've read this year!
If you enjoyed Educated, also try:
North of normal by Cea Sunrise Person
The great alone by Kristin Hannah
Stolen innocence by Elissa Wall
Have you especially enjoyed a book you've received from the library? Let us know and tell us a bit about the book and why you enjoyed it by emailing us at collections@celalibrary.ca. Your book recommendation may be featured as next month's Open Book.
Service Tip
If you are heading away for the winter, or just moving, please call our Contact Centre 1-855-655-2273 or email help@celalibrary.ca to ensure we send your materials to the right place!

Kids and teens: 2019 Forest of Reading nominees
Congratulations to all the nominees for the 2019 Forest of Reading!

The Forest of Reading® is Canada's largest recreational reading program! This initiative of the Ontario Library Association (OLA) offers seven reading programs to encourage a love of reading in people of all ages. The Forest helps celebrate Canadian books, publishers, authors and illustrators.

We are happy to make many of the nominated books available:
Blue Spruce nominees
Silver Birch fiction nominees
Silver Birch express nominees
Red Maple fiction nominees
Red Maple non-fiction nominees
White Pine nominees
To see the complete list of nominated titles visit the Forest of Reading's official website.
Kids top five
Most popular with our young readers last month:
Diary of a wimpy kid: old school by Jeff Kinney
Shadow magic by Joshua Khan
A day of signs and wonders by Kit Pearson
Chase by Linwood Barclay
The tiny hero of Ferny Creek Library by Linda Bailey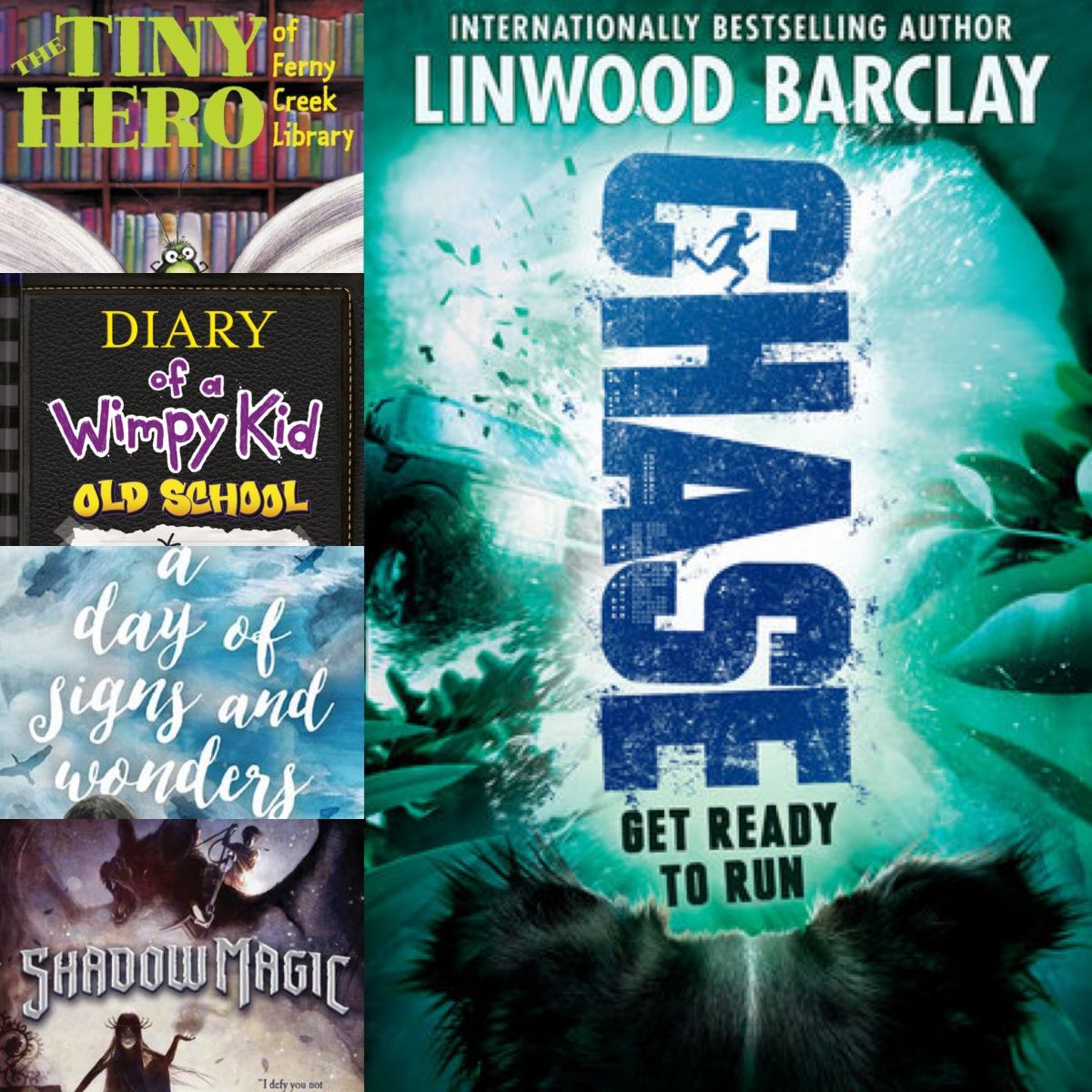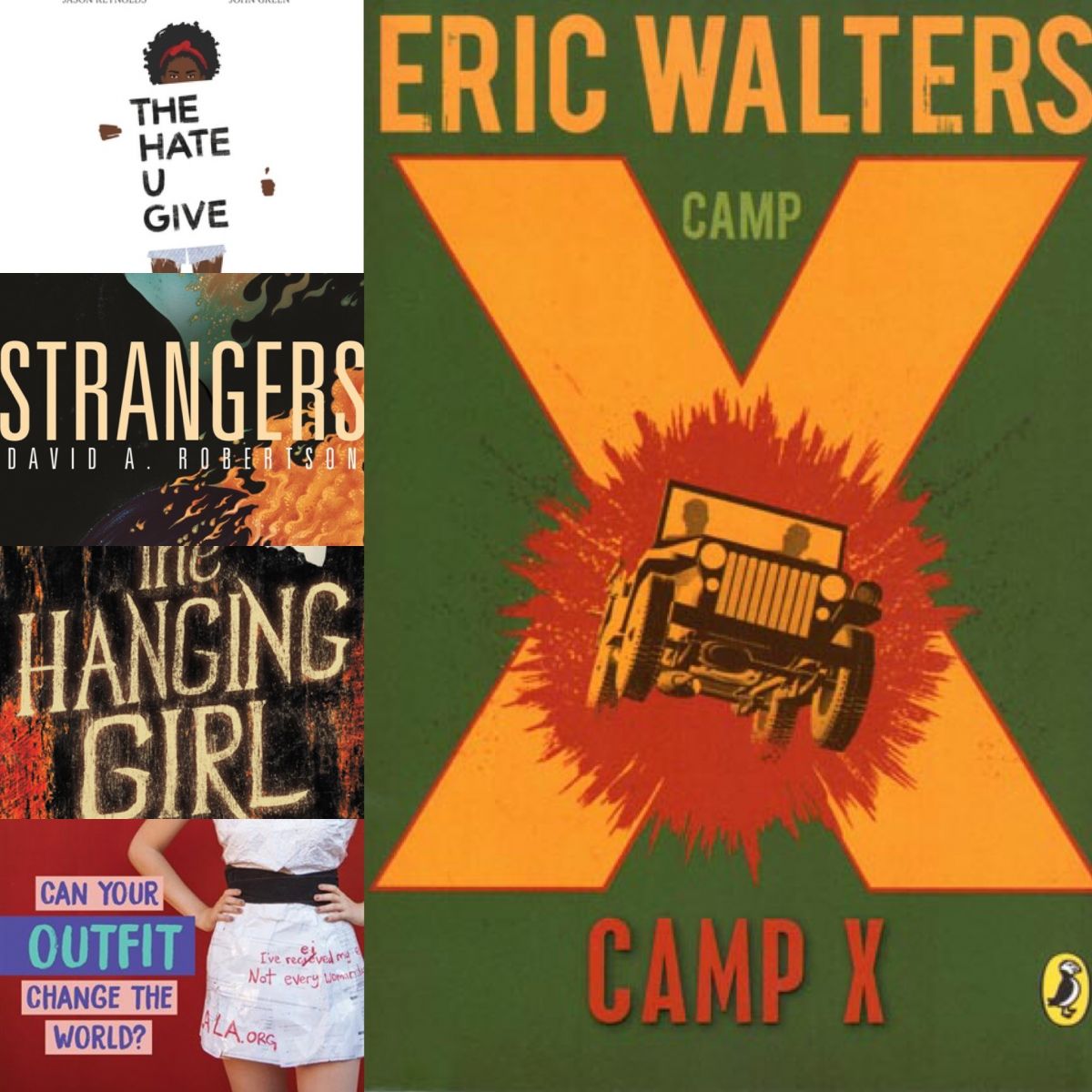 Teens top five
Most popular with teen readers last month:
The hate u give by Angie Thomas Multi-cultural fiction
Can your outfit change the world? by Erinne Paisley Social issues
The hanging girl by Eileen Cook Mysteries
Camp X by Eric Walters War stories
Strangers by David Robertson Indigenous fiction
Stay Connected!
Visit CELA's social media, including Twitter, Facebook and Pinterest for more news about what's happening in the world of accessible literature.