In this issue
Letter from CELA's Executive Director
Happy Summer! With the arrival of the warmer days, it feels like there may be more opportunities to slow down and enjoy a great book. The Summer Reading Clubs are ready to welcome kids and encourage diving into some wonderful stories. If you have a young person with print disabilities in your life, encourage them to let their library know what they need so they can fully participate. Our Kids and Teens Awards page has links to various national and provincial summer reading club book lists.
And if you are an adult looking for a new book, check out our recommended reads page, our awards page, and our blog for lots of suggestions including this year's winner of the Indigenous Voices Awards fiction category Cody Caetano's Half-Bads in White Regalia If you are a braille reader, watch for thousands of new braille titles from NLS. These diverse titles for adults and younger readers will be loaded over the summer.
This year, on behalf of the Public Library Accessibility Resource Centre (PLARC), I will be attending the International Federation of Library Associations and Institutions (IFLA) Satellite conference in Rotterdam in the Netherlands to present on the work of PLARC in helping to make public libraries in Canada more accessible. I am looking forward to hearing from my colleagues from around the world and sharing what I learn with partners and users when I return home. In addition, please check out the results of the "Is Your Public Library Accessible" study, that is now available on AccessibleLibraries.ca.
And lastly, I wanted to offer a thank you. We have been so pleased at the enthusiastic reception for the new Envoy Connect audiobook service, which was launched last month. This portable, rechargeable, and affordable device might make a perfect summer reading companion. If you haven't had a chance to learn about it, I invite you to visit our webpage.
Open Book will take a hiatus for the month of July and return in August. We all wish you a safe and enjoyable summer.
Happy reading!
Laurie Davidson, Executive Director
Envoy Connect is a hit!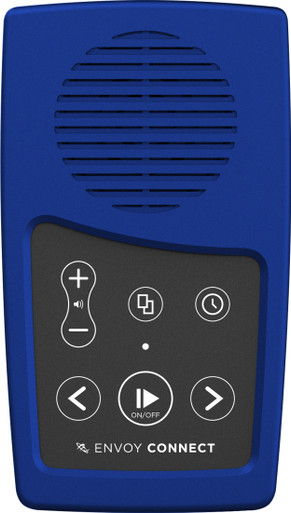 In late May, the Centre for Equitable Library Access launched its new Envoy Connect service. The Envoy Connect is an easy-to-use, portable, and very affordable audiobook player which holds up to 8 GB of books. The device offers users flexibility, allowing them to reload their books independently, or to send the device to CELA to be reloaded. For readers who require an affordable or low tech device, or those who want a small inexpensive dedicated audiobook reader, the Envoy Connect offers an excellent new option.
We took the opportunity to ask Charmaine Co, a CELA Peer Trainer who worked on supporting the launch of Envoy Connect, what she thinks about the Envoy Connect. Charmaine, who is definitely an Envoy Connect champion, ordered her own device as soon as it became available on the SmartLife website.
CELA: Tell us why you wanted to purchase an Envoy Connect.
Charmaine: My decision to purchase the player was an absolute no-brainer. I basically fell in love with it as soon as I received one for testing purposes and began to learn how to use it. To me, it was small and portable, easy-to-use, and nothing like any other audiobook player out there on the market today.
CELA: How have you found using it so far?
Charmaine: My experience with it has been very smooth. It hasn't given me any issues and I am really enjoying being able to do my personal reading on it, wherever I happen to be. I particularly love the ability to charge it using solar energy [from the sun] as it eliminates the need to carry around any chargers or batteries when traveling.
CELA: How was the process of buying and setting up the Envoy Connect so you could use it?
Charmaine: My purchase and setup process went quite smoothly as well. The player shipped right away, and I received it in less than five business days. I enjoyed setting it up independently, without any kind of sighted assistance, as though I were setting it up for the first time-even though I'd already had previous experience setting up the player I'd used for testing.
CELA: Who might you recommend the Envoy Connect to? Is there a particular type of user you think might be well suited to using this new device?
Charmaine: I think that anyone who enjoys listening to audiobooks would really enjoy this player. It's an incredible device that's universally accessible to everyone, especially those who, like me, like to have audiobook players that are self-contained as opposed to using a smartphone or tablet to listen to them. That way, you can truly focus on listening to the content and not risk being distracted by other apps or functionalities that exist on other devices.
CELA: Are you using CELA Connect to reload the books? How is that experience?
Charmaine: Yes, I am definitely using CELA Connect to manage books on my player. It's an absolutely beautiful software that makes the process of book management effortless, and fun! I've tested it with all of the most popular screen reading technologies [for Windows] and it works seamlessly with all of them. This makes the program very accessible, and I predict that patrons will enjoy being able to load books onto their player, anytime, from anywhere!
CELA: Is there anything you would tell someone who is considering the Envoy Connect but isn't sure it is for them?
Charmaine: I would tell them to look and think no further. Anyone who is even remotely thinking about acquiring an Envoy Connect should absolutely go for it without question. Considering its' affordability and size, it certainly has a lot to offer!
Thanks Charmaine!
To learn more about the Envoy Connect read our blog and browse the information available in our documentation. If you have questions, the best place to start is our FAQs and our User Guides, both of which are available in multiple formats.
Update on the CELA website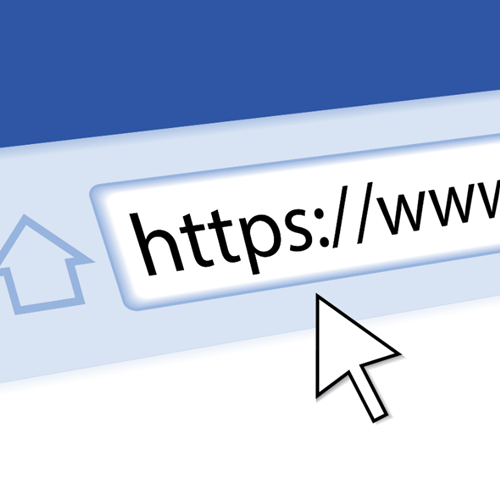 Over the last few weeks our IT team has been working on our website with the goal to improve stability and to update some of our infrastructure. As we have been doing this work, there have been times when the website has been briefly unavailable. If you should encounter this, please try again in a few minutes. If the website is still unavailable to you, please report it to the Contact Centre or through social media. 
We are hoping to resolve this issue quickly and return to the stability our users deserve and expect. Please know that our goal is always to provide you with efficient and easy access to your books. We apologize for the issues and thank you for your patience and understanding.
What can you do to make it easier to get to the CELA website?
Make sure you are using current links. If you have bookmarked or set an older link as a favourite, you may experience issues with the site, particularly with the "get it" option. Please check that the URL address you are using does not include "iguana" in the address. If it does, please update your bookmarks or favourites to celalibrary.ca.
Keep your web browsers up to date. This will also help you reach our website more easily.
Indigenous Voices Award recipients announced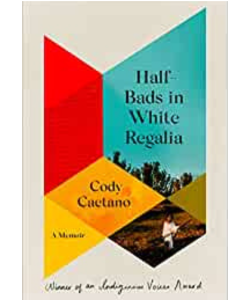 Congratulations to the recipients of this year's Indigenous Voices Awards. The awards were established in 2017 "to support and nurture the work of Indigenous writers in lands claimed by Canada." The awards recognize published and emerging authors in English, French and Indigenous languages, and have been pivotal in launching the careers of many writers.
This year's recipient of the English award for prose is Half-Bads in White Regalia: A Memoir by Cody Caetano. We are also proud to have the Indigenous Voices Anthology in our collection called Carving Space: A collection of prose and poetry from emerging Indigenous writers in lands claimed by Canada.
Is Your Public Library Accessible? study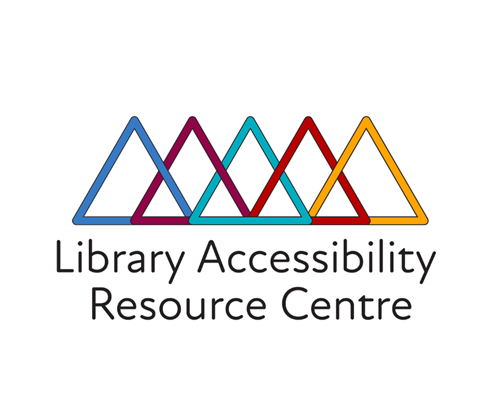 The Public Library Accessibility Resource Centre (PLARC) recently published their study "Is Your Public Library Accessible?" Over the course of 8 months the study's participants completed focus groups and a series of monthly surveys to assess various aspects of the physical and digital spaces of their local public library. 
The idea behind the study is to provide libraries with feedback from people with lived experiences of navigating a library with a disability.
"We know libraries are working hard at integrating accessibility into their spaces, programs and resources. Our goal with this study is to offer some important perspectives on this work, and to provide libraries with resources which can help them expand their accessibility" says Lindsay Tyler, CELA's Senior Manager and one of the leads on the project along with colleagues from NNELS.
PLARC is a collaboration between CELA and NNELS with the goal of creating a repository for resources to assist libraries in enhancing their accessibility.
Laurie Davidson feels it is important for CELA to participate in projects like the "Is Your Public Library Accessible?"
study. "It has been an absolute pleasure to work with NNELS on this study and the PLARC project, and we want to send a special thank you to the study participants for their time and their insights. We also want to encourage our users to read the study and to let their local libraries know what might help reduce barriers to participation in their library's spaces, programs and services."
Libraries wanting to stay up to date on the PLARC initiative are invited to join the PLARC email list.
Summer Reading Clubs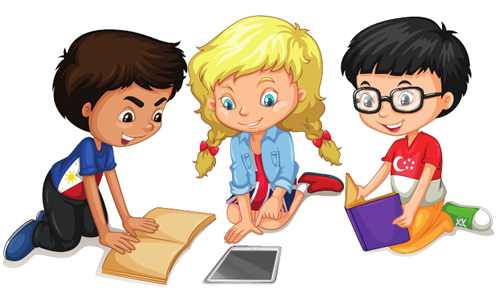 Looking for some summer fun for young readers in your life? Want to encourage exploration of new ideas, activities and stories? Check out your local library's summer reading club or take part in one online.
CELA is pleased to work with summer reading clubs across the country to offer accessible reading materials based on the programs' themes and our booklists are a great place to start for some awesome reading suggestions, wherever you live.
CELA presents at the Digital Publishing Summit
Two of our staff, Lindsay Tyler, Senior Manager and Iona Gandrabur, Peer Trainer,  together with colleagues from Association Valentin Haüy (AVH) presented an update on CELA's smart speaker initiative at the European Digital Publishing Summit.
The summit is hosted by EDRLabs, one of CELA's collaborators on our Expanded Delivery Options Pilot Project, and aims to be the space where technological innovation meets publishing needs. Watch for more info in the fall about CELA's smart speaker program.
Featured title for adults: Snow Road Station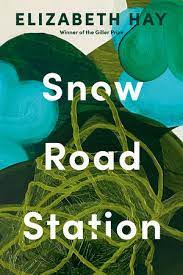 From the Giller Prize-winning author comes a novel, witty and wise, about thwarted ambition, unrealized dreams, the enduring bonds of female friendship, and love's capacity to surprise us at any age. In the winter of 2008, as snow falls without interruption, an actor in a Beckett play blanks on her lines. Fleeing the theatre, she beats a retreat into her past and arrives at Snow Road Station, a barely discernible dot on the map of Ontario.
The actor is Lulu Blake, in her sixties now, a sexy, seemingly unfooled woman well-versed in taking risks. Out of work, humiliated, she enters the last act of her life wondering what she can make of her diminished self. In Snow Road Station she decides she is through with drama, but drama, it turns out, isn't through with her. She thinks she wants peace. It turns out she wants more. Looming in the background is that autumn's global financial meltdown, while in the foreground family and friends animate a round of weddings, sap harvests, love affairs, and personal turmoil. At the centre of it all is the lifelong friendship between Lulu and Nan. As the two women contemplate growing old, they surrender certain hard-held dreams and confront the limits of the choices they've made and the messy feelings that kept them apart for decades.
Snow Road Station: A Novel By Elizabeth Hay
Top five books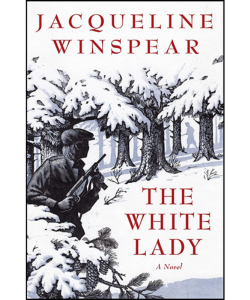 Most popular with our readers this month:
Top five for kids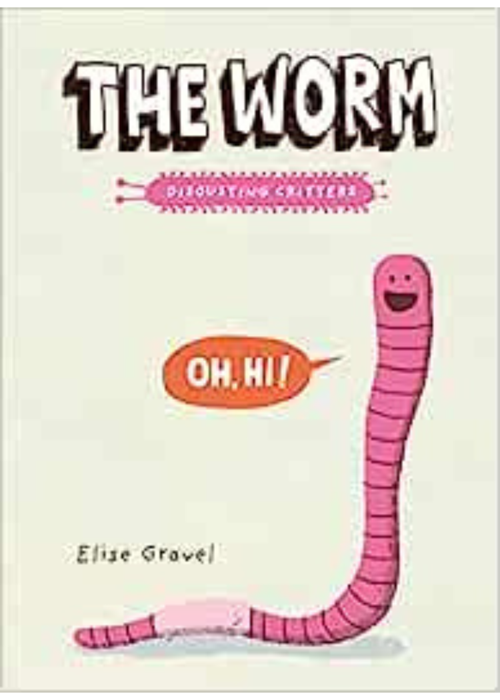 Most popular with kids this month:
Featured title for young adults: Where You See Yourself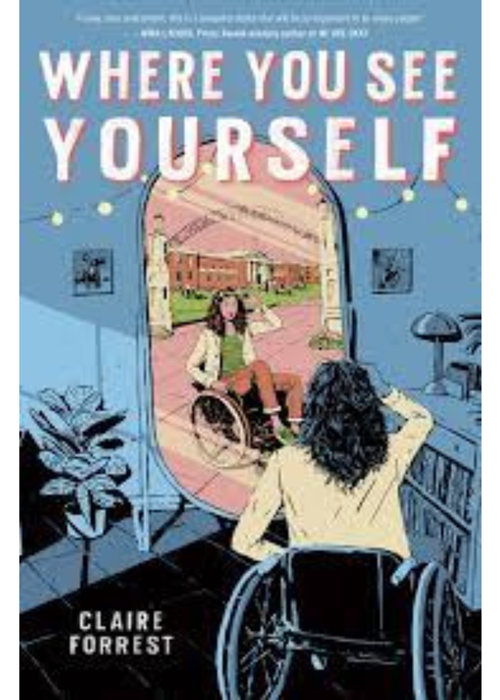 Where You See Yourself combines an unforgettable coming-of-age tale, a swoon-worthy romance, and much-needed disability representation in this story about a girl who's determined to follow her dreams. By the time Effie Galanos starts her senior year, it feels like she's already been thinking about college applications for an eternity-after all, finding a college that will be the perfect fit and be accessible enough for Effie to navigate in her wheelchair presents a ton of considerations that her friends don't have to worry about.
What Effie hasn't told anyone is that she already knows exactly what school she has her heart set on: a college in NYC with a major in Mass Media & Society that will set her up perfectly for her dream job in digital media. She's never been to New York, but paging through the brochure, she can picture the person she'll be there, far from the Minneapolis neighborhood where she's lived her entire life. When she finds out that Wilder (her longtime crush) is applying there too, it seems like one more sign from the universe that it's the right place for her. But it turns out that the universe is full of surprises. As Effie navigates her way through a year of admissions visits, senior class traditions, internal and external ableism, and a lot of firsts—and lasts—she starts to learn that sometimes growing up means being open to a world of possibilities you never even dreamed of. And maybe being more than just friends with Wilder is one of those dreams.
Where you see yourself By Claire Forrest
Top five for teens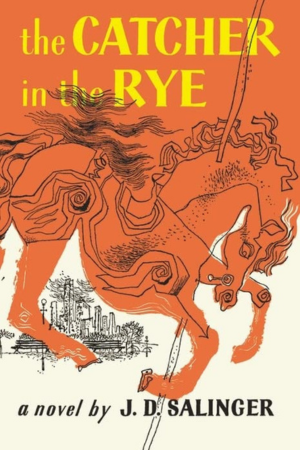 Most popular with teens this month:
Patron webinars for Fall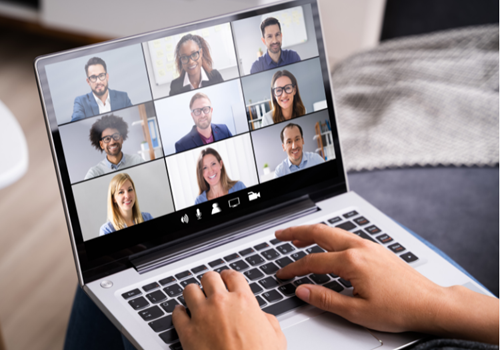 Our webinars for patrons will be put on pause for the summer but we're already busy planning our offerings for the fall. You will find more details about them in the August Open Book issue but, in the meantime, you can look forward to topics such as using the Dolphin Easy Reader app, the new Envoy Connect service and a tour of the CELA website, both for those who navigate websites with a mouse, or by keyboard shortcuts.
Find previously recorded webinars on topics such as using the EasyReader app with VoiceOver, CELA's collection for young readers and more on our Webinars for you page.
It's now easier to log in to EasyReader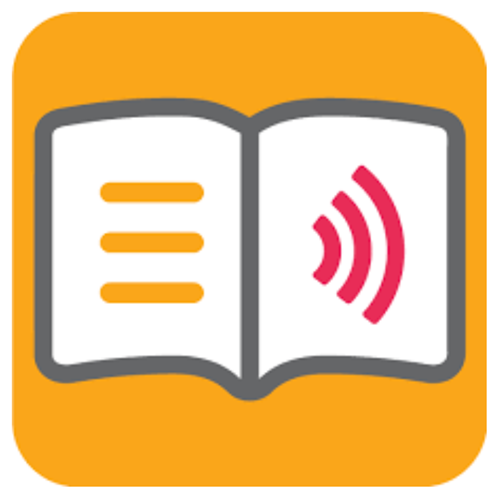 Dolphin EasyReader's most recent update now includes the option to log into EasyReader using your CELA account information without creating a Dolphin account, nor having to use Google, Microsoft or Apple. At the initial log in step, choose "Continue with your Library" and then choose CELA Library as your one-step login to the app and your CELA account.
Choose CELA Library as your login option to be automatically logged into CELA inside the app. This is now available for EasyReader Windows, iOS, Android and Amazon Fire. And congratulations to those tech savy users who found this new feature before we even had time to announce it!
Stay connected!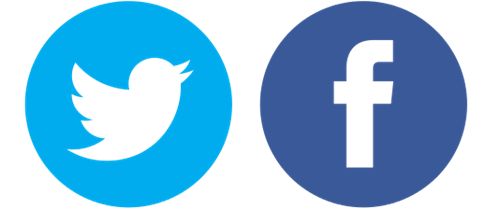 Visit CELA's social media, including Twitter, Facebook and our blog, for more news about what's happening in the world of accessible literature.