In this issue
Letter from our Executive Director
I want to thank you for the warm responses to my last letter. I have loved this opportunity to get to know many of you and to work with the CELA staff. The good news is that there is still lots of work to accomplish together over the next few months! 
We are working on a number of exciting partnerships and projects. We have just signed an agreement with BC and Yukon Book Awards to produce the shortlists for their title-based awards in cooperation with our colleagues at NNELS. We're also working with the Writer's Trust of Canada and looking forward to the announcement of their shortlist for the Shaughnessy Cohen Prize for Political Writing so that we can share the accessible versions of the shortlisted titles. We are continuing to have conversations with publishers and industry leaders about creating materials in accessible formats and increasing access for CELA patrons, and we're investigating new ways to increase the number of newspapers we can offer. 
We also want to congratulate to our friends at NNELS who have recently released their Accessible Publishing Guide. The guide will support publishers as they develop materials that are created with the goal of being "born accessible," making it easier for accessible library services like CELA and NNELs to deliver more content, more quickly. The project was funded by the Government of Canada Social Development Partnerships Program through Employment and Social Development Canada, which also provides funding to CELA, and is an excellent example of the benefits of libraries, publishers and governments working together to remove barriers and support accessibility.
Since COVID impacts the ability for you to get assistance in person, the CELA team is creating new and interesting online training opportunities with partners like Dyslexia Canada, CNIB and Dolphin EasyReader to help their members and users become more proficient with our CELA website and the technology needed to read our titles. We are grateful for the support of these organizations and we also want to remind our patrons that if you need help with our services or technology to call our Contact Centre first. Our staff are able to assist your or direct you to other resources if needed. We also wanted to let you know that we have been in touch with Canada Post and have been assured that they are working as quickly as they can to deliver reading materials to our patrons, but that they ask for your continued patience as we all adjust to new safety processes. 
Also stay tuned for coming updates to our platform. We are adding search and delete functions to our Direct to Player bookshelf, allowing you to search your bookshelf and delete items no longer needed. We're also launching a blog which will give us a dedicated space to communicate with patrons and member libraries about our services and our collections, and share interesting literary and accessibility news. Watch for it on the front page of our website or following the link to celalibrary.ca/blog. We continue to work on adding the features and functionality you have told us you want, and will keep updating and enhancing our platform to meet your expectations. 
Stay safe and happy reading, 
Rina Hadziev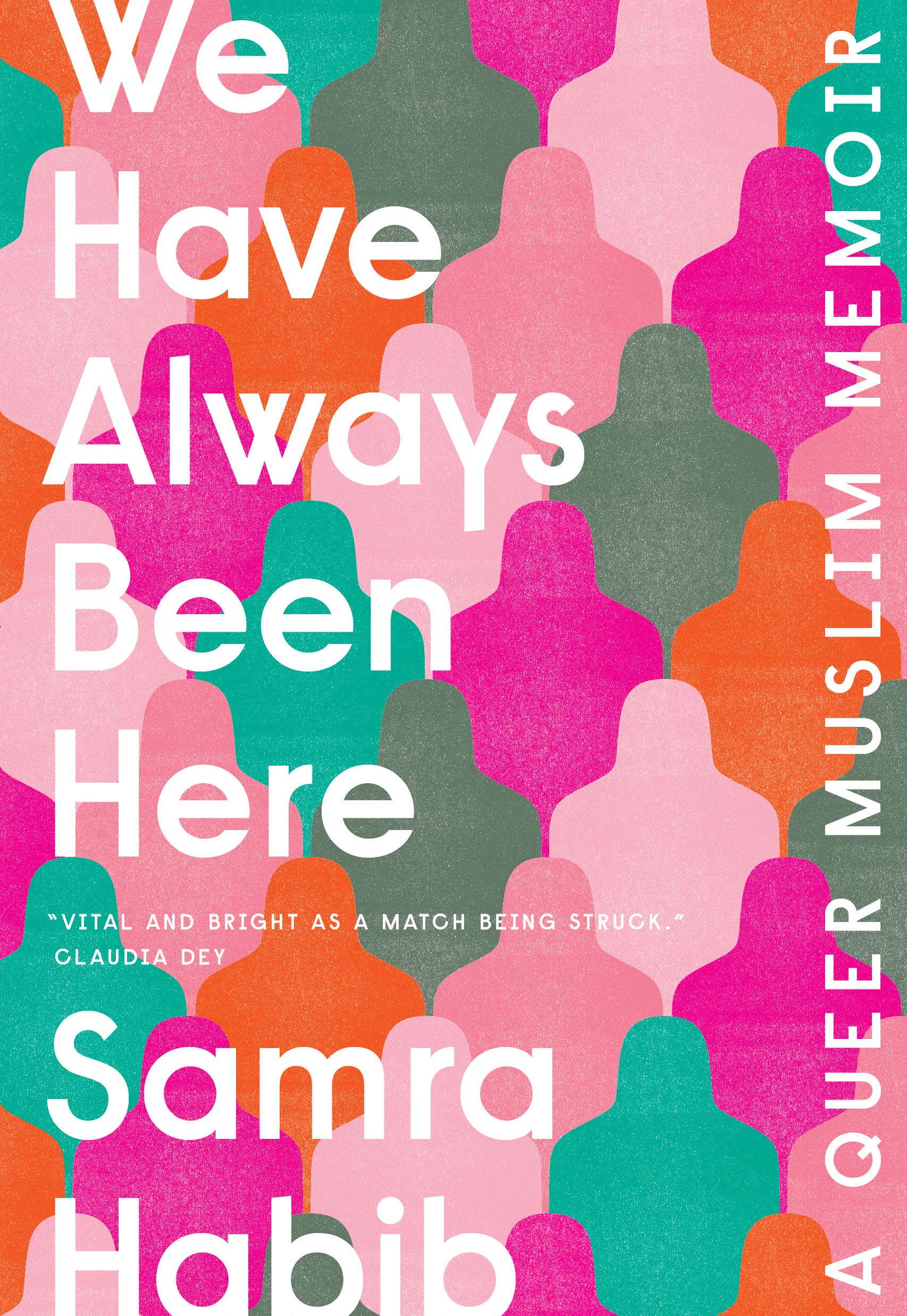 Canada Reads
Originally slated to run in March, Canada Reads took place in late July. After much anticipation five defenders of the chosen titles gathered in person and virtually to discuss and defend the books they believed would be the one book to bring Canada into focus. The conversations were at times quite passionate and covered a wide range of topics, moving from intersectionality of various identities in We Have Always Been Here, to the types of Indigenous stories that need to be told and why. 
The program streamed live and is available as a recording or via podcast on the CBC website. In the end, We have always been here by Samra Habib, defended by Amanda Brugell, came out on top. Samra Habib's memoir traces her journey as a young, queer, Muslim woman of colour through her immigration to Canada from Pakistan, to her resistance against an arranged marriage and her international travels as she tries to find her place in the world.
Find We Have Always Been Here and the other contenders.
Visit the Canada Reads Page on CBC for links to the show, and interviews with the authors and defenders.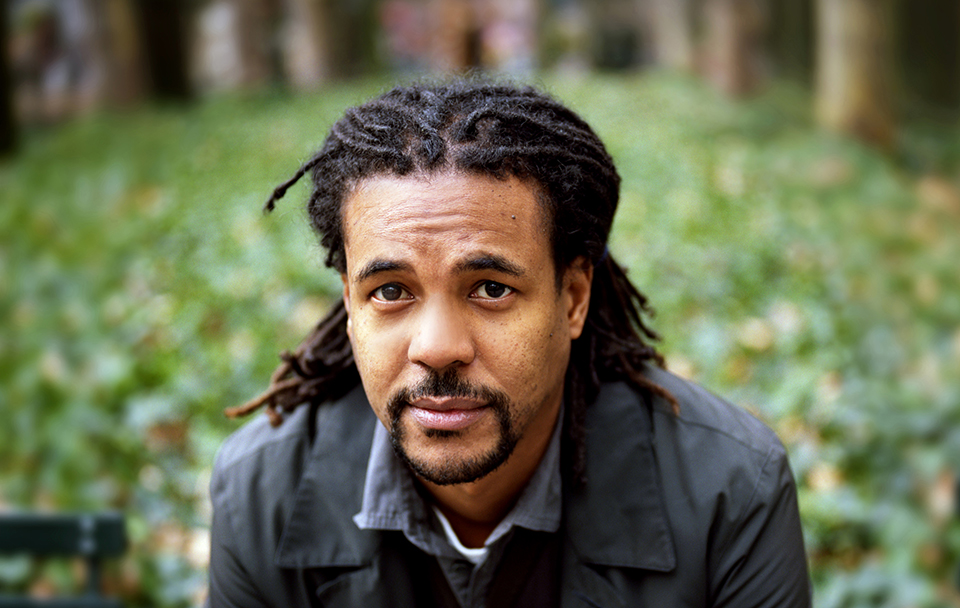 Colson Whitehead wins the Orwell Prize
Congratulations to Colson Whitehead who recently won the Orwell Prize for Political Fiction for his novel The Nickel Boys. The Orwell Prize aims to encourage good writing and thinking about politics with the goal of encouraging authors to meet Orwell's own ambition 'to make political writing into an art'.
Before winning this year's Orwell Prize for Political Fiction, The Nickel Boys also won the Pulitzer Prize, making Whitehead only the fourth writer ever to win the Pulitzer Prize for fiction twice. The Nickel Boys is the story of two boys sentenced to a hellish reform school in Jim Crow-era Florida. One takes the words of Dr Martin Luther King to heart, the other feels the world is inherently bad and the only way to survive is to scheme your way through and avoid trouble. Based on the real story of a reform school in Florida that operated for one hundred and eleven years and warped the lives of thousands of children, The Nickel Boys is a devastating, driven narrative that showcases a great American novelist writing at the height of his powers.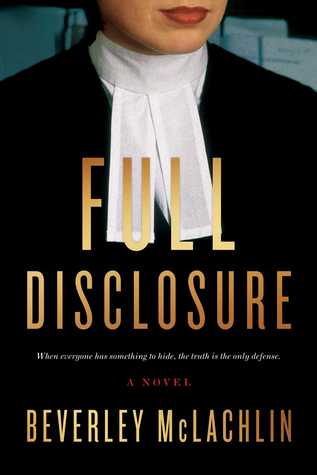 Your next great read
Last month we launched a new summer service we are calling Your Next Great Read. Patrons are invited to fill out a short form about what they like to read and we'll select their next read. We'll also randomly choose one form from the submissions and recommend 5 great reads from our collection based on the patron's reading preferences.
This month we selected Gerry, who likes to read courtroom drama but typically finds books to be based in American courts and is looking for a Canadian setting. Theresa, our Content and Access librarian, recommended these books based on Gerry's info.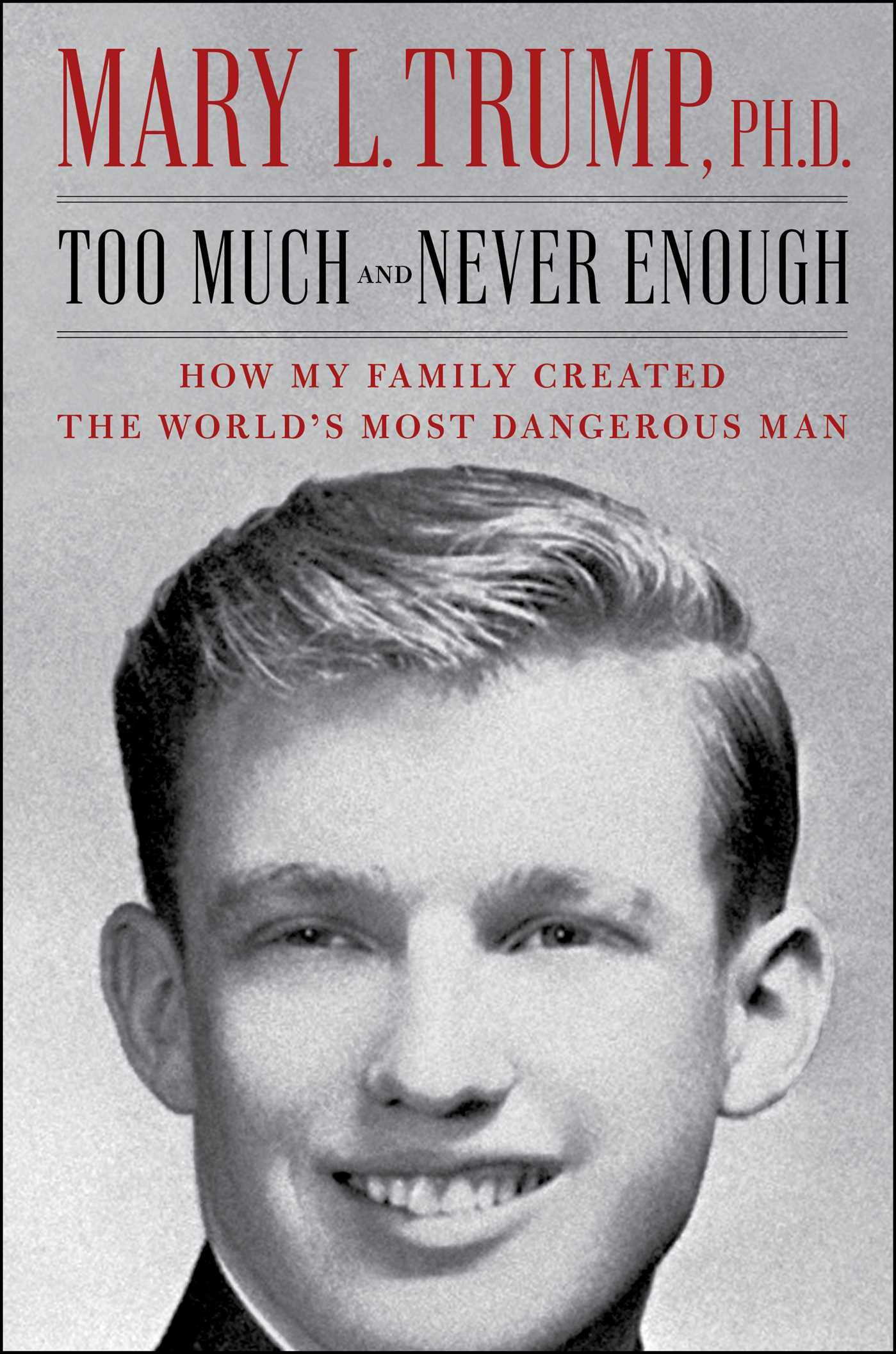 Featured title for adults: Too Much and Never Enough: How My Family Created the World's Most Dangerous Man
In this revelatory, authoritative portrait of Donald J. Trump and the toxic family that made him, Mary L. Trump, a trained clinical psychologist and Donald's only niece, shines a bright light on the dark history of their family in order to explain how her uncle became the man who now threatens the world's health, economic security, and social fabric. Mary Trump spent much of her childhood in her grandparents' large, imposing house in the heart of Queens, New York, where Donald and his four siblings grew up. 
She describes a nightmare of traumas, destructive relationships, and a tragic combination of neglect and abuse. She explains how specific events and general family patterns created the damaged man who currently occupies the Oval Office, including the strange and harmful relationship between Fred Trump and his two oldest sons, Fred Jr. and Donald. A firsthand witness to countless holiday meals and interactions, Mary brings an incisive wit and unexpected humour to sometimes grim, often confounding family events. She recounts in unsparing detail everything from her uncle Donald's place in the family spotlight and Ivana's penchant for regifting to her grandmother's frequent injuries and illnesses and the appalling way Donald, Fred Trump's favorite son, dismissed and derided him when he began to succumb to Alzheimer's. Numerous pundits, armchair psychologists, and journalists have sought to parse Donald J. Trump's lethal flaws. Mary L. Trump has the education, insight, and intimate familiarity needed to reveal what makes Donald, and the rest of her clan, tick. She alone can recount this fascinating, unnerving saga, not just because of her insider's perspective but also because she is the only Trump willing to tell the truth about one of the world's most powerful and dysfunctional families.
Read Too Much and Never Enough: How My Family Created the World's Most Dangerous Man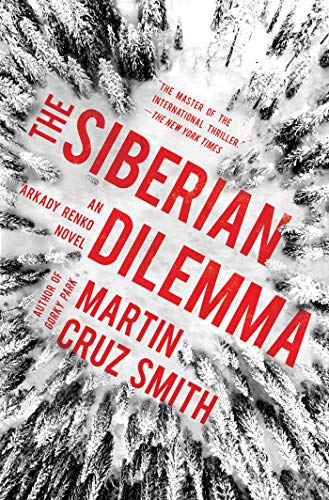 Top five books last month
Most popular with our readers last month:
The Siberian Dilemma (Arkady Renko Mysteries) by Martin Cruz Smith Spy stories
The Little Teashop on Main by Jodi Thomas General fiction
The Skin We're In: A Year of Black Resistance and Power by Desmond Cole General non-fiction
Where the Crawdads sing by Delia Owens Bestsellers (fiction)
Transcription by Kate Atkinson Mysteries and crime stories
Website update
We are happy to announce some updates to our platform. We are adding search and delete options to our Direct to Player bookshelf to give you more control over your account.
Once logged in, access your Direct to Player bookshelf through My Account. Books and magazines are listed separately, and each has their own search field.
To search for books, enter the author's name, or words from the title of the book into the books search field found above the list of books, and select Search.
To search for magazines, enter words from the name of the magazine into the magazine search field found above the list of magazines and select Search.
Books and magazines can be deleted from your Direct to Player bookshelf by simply checking the box beside each title you would like to delete and then using the delete books or delete magazines buttons found below the list of titles.
If you delete a book or magazine in error, you can request it again by searching our collection and adding it to your bookshelf.
It's important to know that deleting books or magazines from the Direct to Player bookshelf will not remove any downloaded items from your player. You will need to do that directly from your device. As well, books or magazines deleted from the Direct to Player bookshelf will remain on your account history which can be accessed through My Account.
If you need any assistance with this or any other aspect of our website or our services, please don't hesitate to reach out to our Contact Center by phone at 1-855-655-2273 or email at help@celalibrary.ca.
Summer Reading Fun for Kids and Teens
If you are encouraging a young person to engage more with their books this summer we have some resources to suggest.
Check out the TD Summer Reading Club website for some fun videos, book challenges and activities. Find accessible titles for the reading club in our collection.
The Forest of Reading and Hackmatack lists are also good places to find great Canadian reads for kids and young adults.
The New Brunswick Summer Reading Club has a Pinterest board with activities related to reading and another with many links for accessible activities for kids of all ages.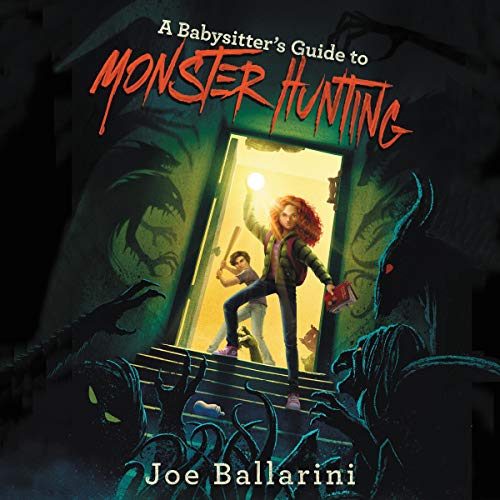 Featured title for teens: A Babysitter's Guide to Monster Hunting (Babysitter's Guide to Monsters #1)
The Last Kids on Earth meets Goosebumps in this hilarious new series about a secret society of babysitters who protect kids from the monsters that really do live under their beds! When middle schooler Kelly Ferguson's Halloween plans switch from party-going to babysitting, she thinks the scariest part of her night will be the death of her social life.
But then Baby Jacob gets kidnapped by the Boogeyman's minions and Kelly learns there's a whole lot more to childcare than free snacks and Netflix. Like chasing shadow monsters, drop-kicking Toadies, and mastering monster-fighting moves like the Naptime Headlock and Playground Punch. Now, with the help of an ancient handbook and a secret society of butt-kicking babysitters, Kelly sets out to destroy the Boogeyman before he brings Jacob's nightmares to life. But when the monsters' trail leads to her school's big Halloween bash, Kelly will have to prove she can save the world - without totally embarrassing herself in front of her friends. Packed with insider secrets from the world of monster hunting, A Babysitter's Guide to Monster Hunting is full of tricks, treats, and terrifying twists!
Read A Babysitter's Guide to Monster Hunting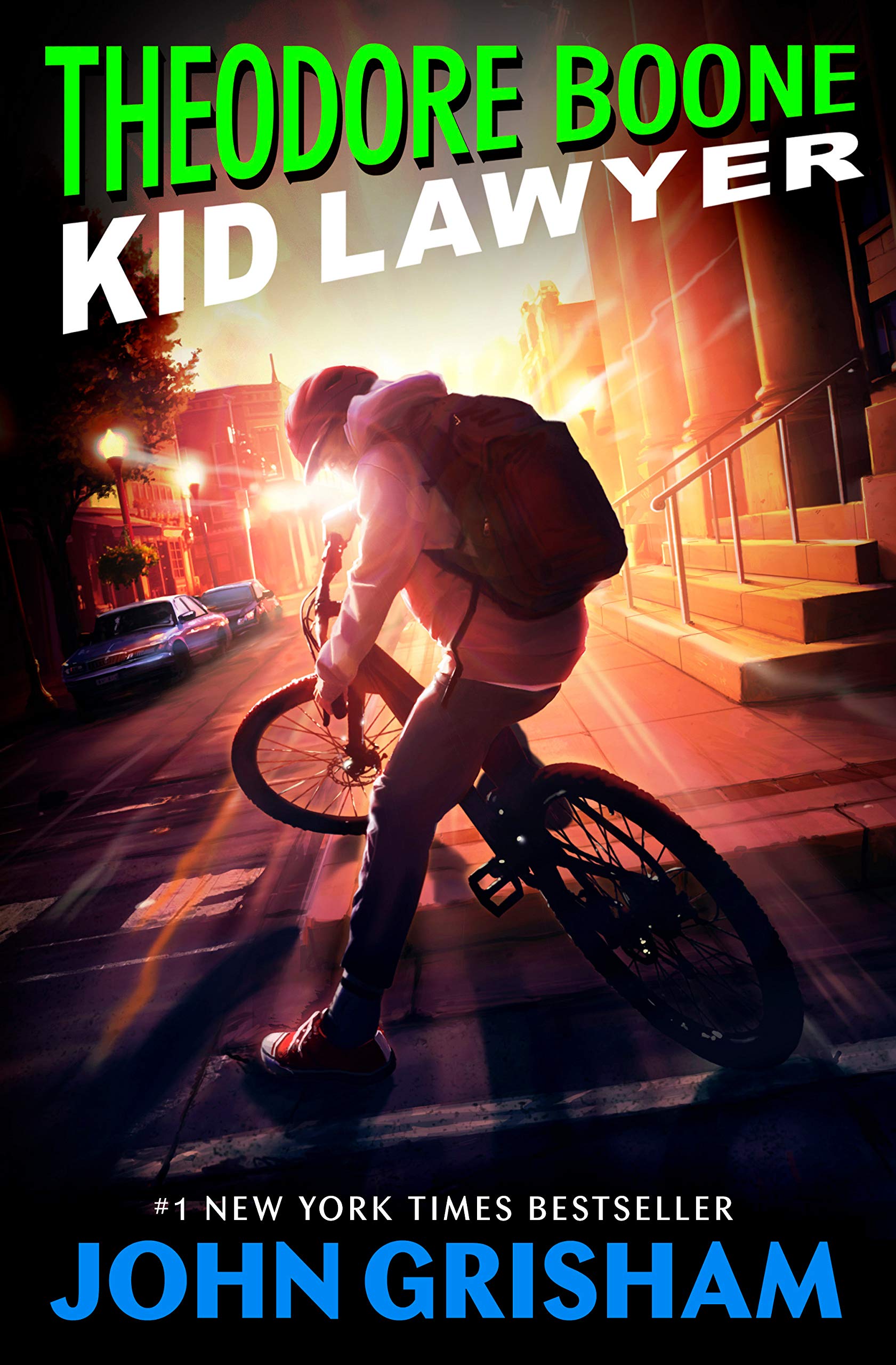 Top five for kids
Most popular with kids last month:
Theodore Boone (Theodore Boone Ser. #Bk. 1) by John Grisham
The girl who drank the moon by Kelly Regan Barnhill
A stranger at home: a true story by Christy Jordan-Fenton, Margaret Pokiak-Fenton
The great bike rescue (Orca young readers.) by H.J. Hutchins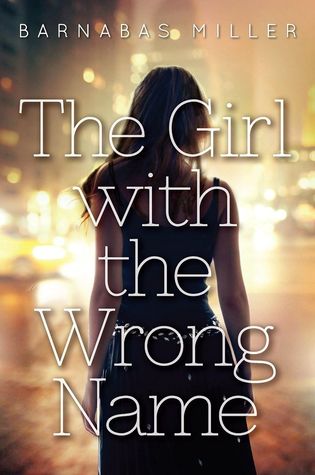 Top five for teens
Most popular with teens last month:
The girl with the wrong name by Barnabas Miller
The Ballad of Songbirds and Snakes (Hunger Games) by Suzanne Collins
The hate u give by Angie Thomas
The marrow thieves by Cherie Dimaline
A court of frost and starlight (Court of thorns and roses.) by Sarah J Maas
Find us on the radio
Every two weeks CELA staff check in with Dave Brown on his show NOW on AMI audio to talk about books and literary news. We feature the books we talk about on our website and you can listen to the conversation on AMI live or via podcast.
EasyReader webinars for patrons
We are excited to be partnering with Dolphin to run a new webinar for EasyReader users, with lots of tips and tricks to make finding and reading CELA titles fast and easy. All are welcome, whatever your familiarity with EasyReader.
July 29 at 2 pm EDT: Please register
Service tip
If you are an EasyReader user and have questions about how to use EasyReader to access or read CELA or Bookshare titles, our Contact Centre is ready and waiting to help you.
Holiday Hours
Please note: CELA will be closed for the Civic Holiday on Monday August 3. We will return to regular hours on Tuesday, August 4.
Stay connected!
Visit CELA's social media, including Twitter and Facebook for more news about what's happening in the world of accessible literature.