In this issue
Letter from our Executive Director
Dear users,
Winter is the perfect time for reading and this year, just in time for the holidays, CELA is adding a number of new, exciting titles to our collection. There is something for everyone and we have highlighted some of our favourites in this newsletter. We have also included some recommendations from our CELA staff based on what they have been reading over the past year. 
We are looking forward to an exciting year ahead. We will be expanding our collection through new relationships with producers and publishers. And we are working on some exciting projects which we will be announcing in the new year. As COVID continues to shape the ways libraries and other institutions can deliver services we commit to continuing to find ways to support our users and our member libraries in all the ways we can. The production and distribution of our physical materials have not been affected by the lockdown situation in Toronto, but we are encouraging patrons who receive physical materials to consider exploring digital services. Our digital services allow users to access more titles, quickly and easily. Check out our Quick Guide to Going Digital and feel free to reach out to our Contact Centre for support. 
This year has been a challenging one for many. On behalf of the CELA staff and Board, I want to thank our member libraries for their commitment to providing exceptional service in a very difficult time. I also want to offer thanks to our production partners, to our funders, to our colleagues in the publishing industry, and to our many community partners who celebrate books, advocate for accessibility and support our patrons in so many ways. CELA certainly could not provide our services without the help and support of these organizations. I am grateful to the CELA staff and Board for their hard work, perseverance and adaptability over the past year. And most importantly I want to thank you, our users, for your support and feedback. 
I hope you have a safe and healthy holiday season. 
Laurie Davidson,
CELA Executive Director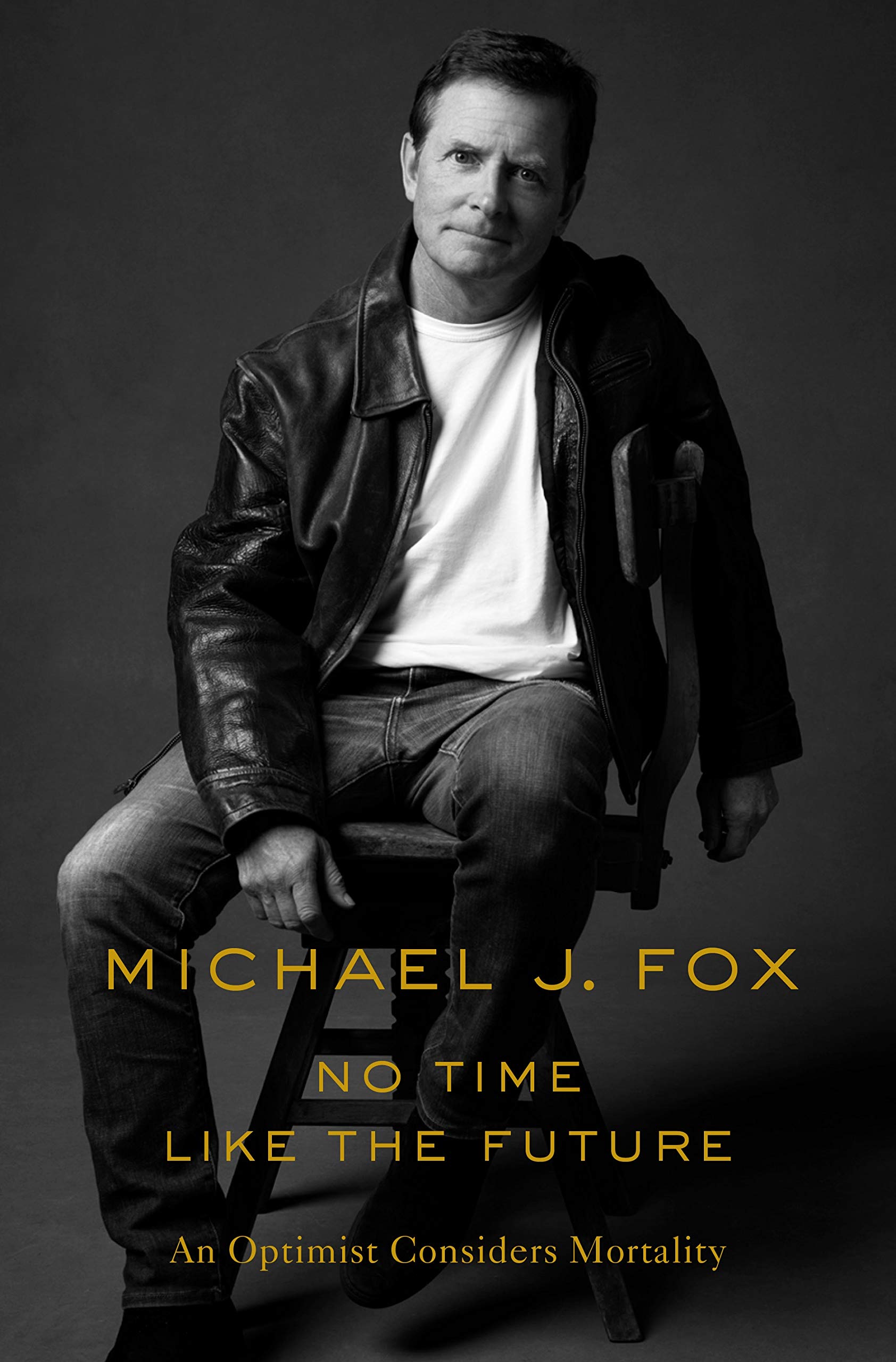 New audio titles available
Just in time for the winter holidays CELA is adding hundreds of new titles to their collection. Laurie Davidson, CELA's new Executive Director says that the new titles are thanks to a new arrangement with a producer and exciting new partnerships with the National Library Service in the US and one of the top 5 Canadian publishers. "We will be making an official announcement and adding hundreds of new titles in early January from our new publishing partner, but even before the end of the year we will have added some hundreds of exciting new titles, perfect for holidays reads."
Featured new titles include The Promised Land by Barack Obama, No time like the future by Michael J Fox, Greenlights by Matthew McConaughey, The kingdom by Jo Nesbo, The sentinel by Lee Child, Indians on vacation by Thomas King and A castle in the clouds by Kerstin Gier. There are also books by favourite authors Mary Higgins Clark, Janet Evanovich and Peter Robinson.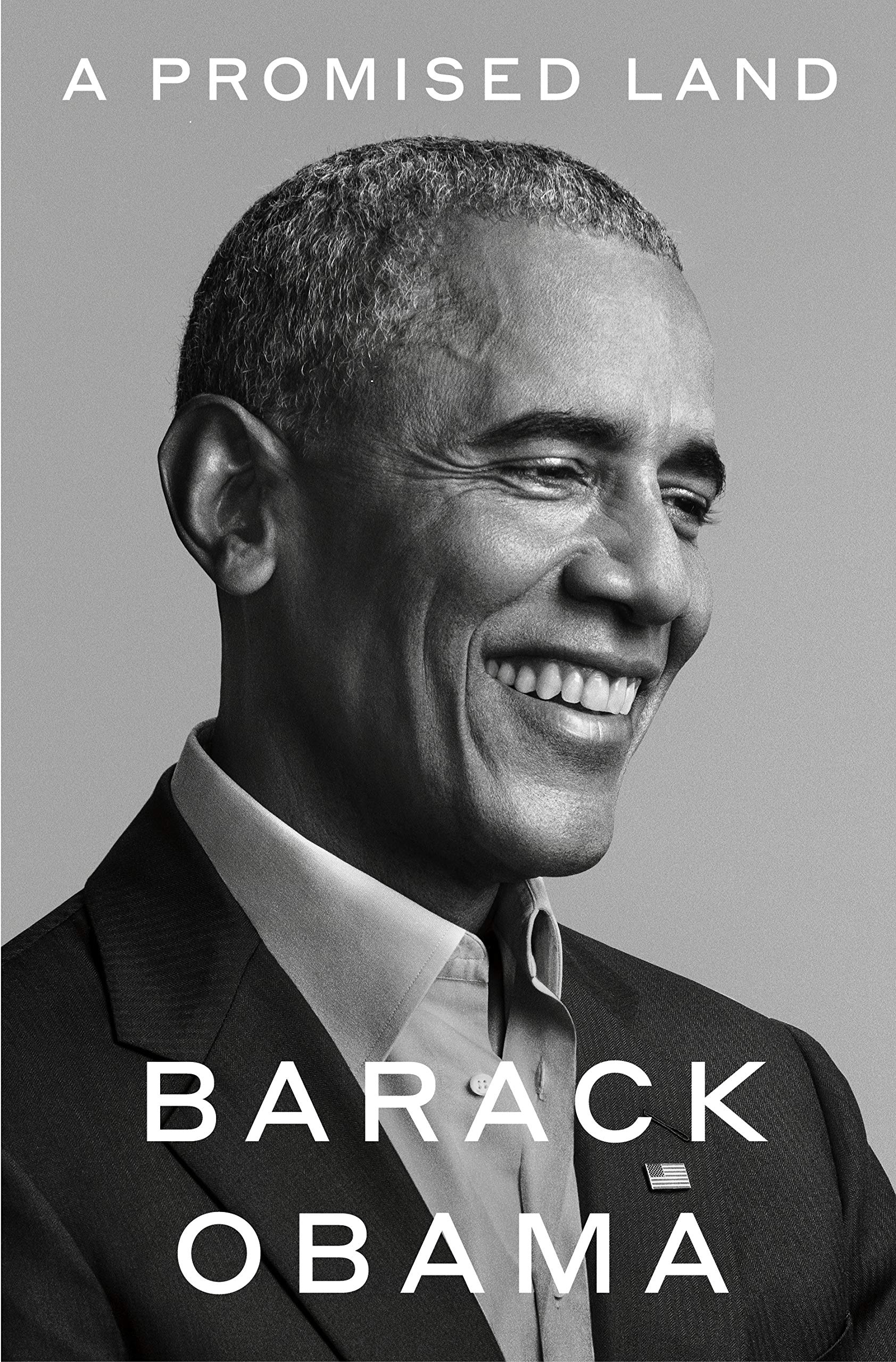 Featured title for adults: A promised land
In the stirring, highly anticipated first volume of his presidential memoirs, Barack Obama tells the story of his improbable odyssey from young man searching for his identity to leader of the free world, describing in strikingly personal detail both his political education and the landmark moments of the first term of his historic presidency—a time of dramatic transformation and turmoil. Obama takes readers on a compelling journey from his earliest political aspirations to the pivotal Iowa caucus victory that demonstrated the power of grassroots activism to the watershed night of November 4, 2008, when he was elected 44th president of the United States, becoming the first African American to hold the nation's highest office. Reflecting on the presidency, he offers a unique and thoughtful exploration of both the awesome reach and the limits of presidential power, as well as singular insights into the dynamics of U.S. partisan politics and international diplomacy. Obama brings readers inside the Oval Office and the White House Situation Room, and to Moscow, Cairo, Beijing, and points beyond. We are privy to his thoughts as he assembles his cabinet, wrestles with a global financial crisis, takes the measure of Vladimir Putin, overcomes seemingly insurmountable odds to secure passage of the Affordable Care Act, clashes with generals about U.S. strategy in Afghanistan, tackles Wall Street reform, responds to the devastating Deepwater Horizon blowout, and authorizes Operation Neptune's Spear, which leads to the death of Osama bin Laden. A Promised Land is extraordinarily intimate and introspective—the story of one man's bet with history, the faith of a community organizer tested on the world stage. Obama is candid about the balancing act of running for office as a Black American, bearing the expectations of a generation buoyed by messages of "hope and change," and meeting the moral challenges of high-stakes decision-making. He is frank about the forces that opposed him at home and abroad, open about how living in the White House affected his wife and daughters, and unafraid to reveal self-doubt and disappointment. Yet he never wavers from his belief that inside the great, ongoing American experiment, progress is always possible. This beautifully written and powerful book captures Barack Obama's conviction that democracy is not a gift from on high but something founded on empathy and common understanding and built together, day by day.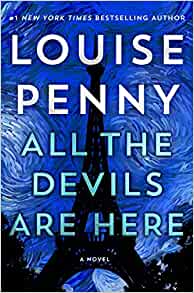 What are CELA staff reading?
Library staff love to talk about books – the ones they have read, and the ones they plan to read. Working for a library service provides plenty of opportunity to check out the new titles or follow favourite authors and series.
Faline, our Training and Outreach coordinator, recommends the 16th Gamache novel from Louise Penny: All the Devils are Here. "I liked this novel because Penny moves the action from the little town of Three Pines in the Eastern Townships to Paris, the city of lights. The book begins with the hit and run accident (or is it?) involving Armand's godfather, the billionaire Stephen Horowitz. Good intrigue with many of the familiar characters but with a different backdrop."
Laurie, our Executive Director recommends The Overstory by Richard Powers. "This book is beautifully and majestically written, an ode to trees and their interconnectedness. Humans appear in their story, in ways that are sometimes tragic and sometimes heartwarming."
Rachel, Manager of Member Services, is a big fan of Reese Witherspoon, not only for her movies but also for the work she's doing to highlight women's stories especially through her book club. "Eleanor Oliphant is completely fine is one of the club's earliest selections and tells the story of Eleanor, a socially-awkward, single young British woman, struggling with her troubled past. When she meets Raymond, one of her office mates, she finally has someone she can call a friend – little does she realize how important his companionship will be when she faces her darkest days. A heartwarming novel that will make you smile at Eleanor's unusual quirks and value the ones who are in our lives."
Christina, our Information and Access specialist recommends Beyond the Gender Binary by Alok Menon. "In Beyond the Gender Binary, poet, artist, and LGBTQIA+ rights advocate Alok Vaid-Menon deconstructs, demystifies, and reimagines the gender binary. Alok Vaid-Menon challenges the world to see gender not in black and white, but in full color. Taking from their own experiences as a gender-nonconforming artist, they show that gender is a malleable and creative form of expression."
Theresa, our Content and Access Librarian, re-read two (recent) books by one of her favourite authors Attica Locke: Bluebird, Bluebird and Heaven, my home, books 1 & 2 in the Highway 59 Series."Set in Texas, these are gritty mysteries, which explore themes of race, current and historical, in the American south. I enjoy the setting as much as the main character himself, a guy battling with real problems, but with sound instincts on sussing out trouble. Locke's books are always well crafted, easy and yet complex reads."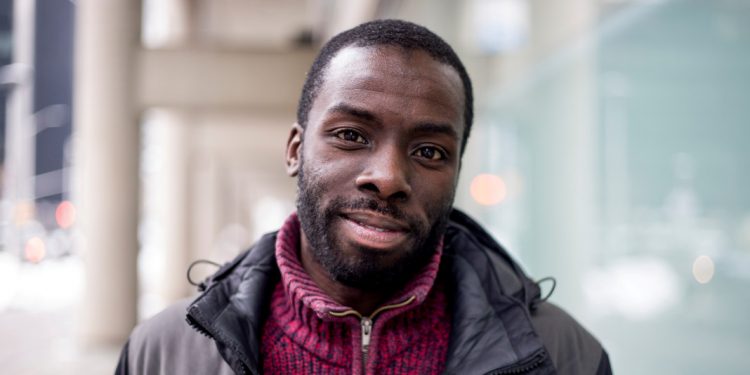 More Canadian authors win accolades
Congratulations to Desmond Cole who recently won the Toronto Book Awards for The Skin We're In, his exploration of racism in Canada over the course of one calendar year. Both heartbreaking and pointed, the book has been on must read lists as we increase our community conversations about race and racism. Cole has offered to donate half of his winnings to two charities near and dear to him: a mutual-aid fund in support of Black trans women and girls, and Encampment Support Network, a group that supports the Toronto street community.
Author, educator and activist Thomas King was recently awarded the Order of Canada for his work in preserving and promoting Indigenous culture in Canada. Born and educated in the US, King identifies as being of Cherokee, German and Greek decent. He moved to Canada in 1980 and is now an English professor at the University of Guelph. His 2013 book The Inconvenient Indian, is his most well known and it, along with his most recent novel, Indians on Vacation, are in the CELA collection.
CELA celebrates World Braille Day
On January 4th, we will celebrate World Braille Day which commemorates the birthday of Louis Braille, the inventor of the braille system. To mark the day we will be joining with other organizations, including Braille Literacy Canada (BLC), the Canadian Council of the Blind (CCB), the Canadian Federation of the Blind (CFB), the National Network for Equitable Library Service (NNELS), and Vision Impaired Resource Network (VIRN) for a series of events, panel discussions, and mini books clubs. We'll cap it off by singing Happy Birthday in English, and French. We'd like to invite you to join us for any or all of the sessions. Our patrons, library staff, educators and other CELA users are all welcome. You can find the full agenda with registration links on the NNELS website. We thank them for hosting this event.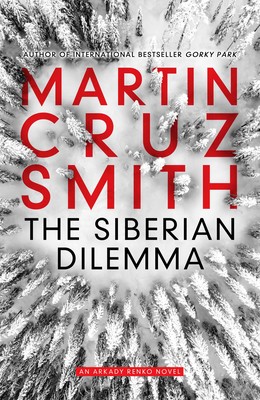 Top five books this year
Most popular with our readers this year:
The Siberian Dilemma (Arkady Renko Mysteries) by Martin Cruz Smith
All the Devils Are Here: A Novel (Chief Inspector Gamache #16) by Louise Penny
Jigger Bunts: a western story by Max Brand
Becoming by Michelle Obama
New reads for kids and teens
The winter holidays are a great time for pleasure reading for kids and young adults. We've recently added some new titles to encourage and inspire younger readers.
Pine Island Home by Polly Horvath. This is a story of four sisters searching for home. Fiona, Marlin, Natasha, and Charlie McCready are left on their own when their missionary parents are washed away in a tsunami. Fortunately, their great aunt Martha volunteers to have them live with her on her farm in British Columbia. 
But while they are traveling there, Martha dies unexpectedly, forcing Fiona, the eldest, to come up with a scheme to keep social services from separating the girls - a scheme that will only work if no one knows they are living on their own.
Natalie Portman's Fables. Told with a playful, kid-friendly voice, Portman's insightful retellings of The Tortoise and the Hare, The Three Little Pigs, and Country Mouse and City Mouse, are sure to become beloved additions to family libraries.
Minecraft book The Shipwreck by C. B. Lee. Unravel the mysteries of an extraordinary underwater world in this official Minecraft novel! When three kids discover a mystery in an abandoned Minecraft server, they must race against the clock to uncover its secrets.
I Promise by Lebron James. NBA champion and superstar LeBron James pens a slam-dunk book inspired by his foundation's I PROMISE program that motivates children everywhere to always strive for greatness.
When They Call You a Terrorist: a Black Lives Matter memoir by Patrisse Khan-Cullors, the co-founder of the Black Lives Matter movement explains the movement's position of love, humanity, and justice, challenging perspectives that have negatively labeled the movement's activists while calling for essential political changes.
The Only Black Girls in Town by Brandy Colbert. Award-winning YA author Brandy Colbert's debut middle-grade novel about the only two black girls in town who discover a collection of hidden journals revealing shocking secrets of the past.
Midnight Sun by bestselling author Stephenie Meyer who makes a triumphant return to the world of Twilight with this highly-anticipated companion: the iconic love story of Bella and Edward told from the vampire's point of view.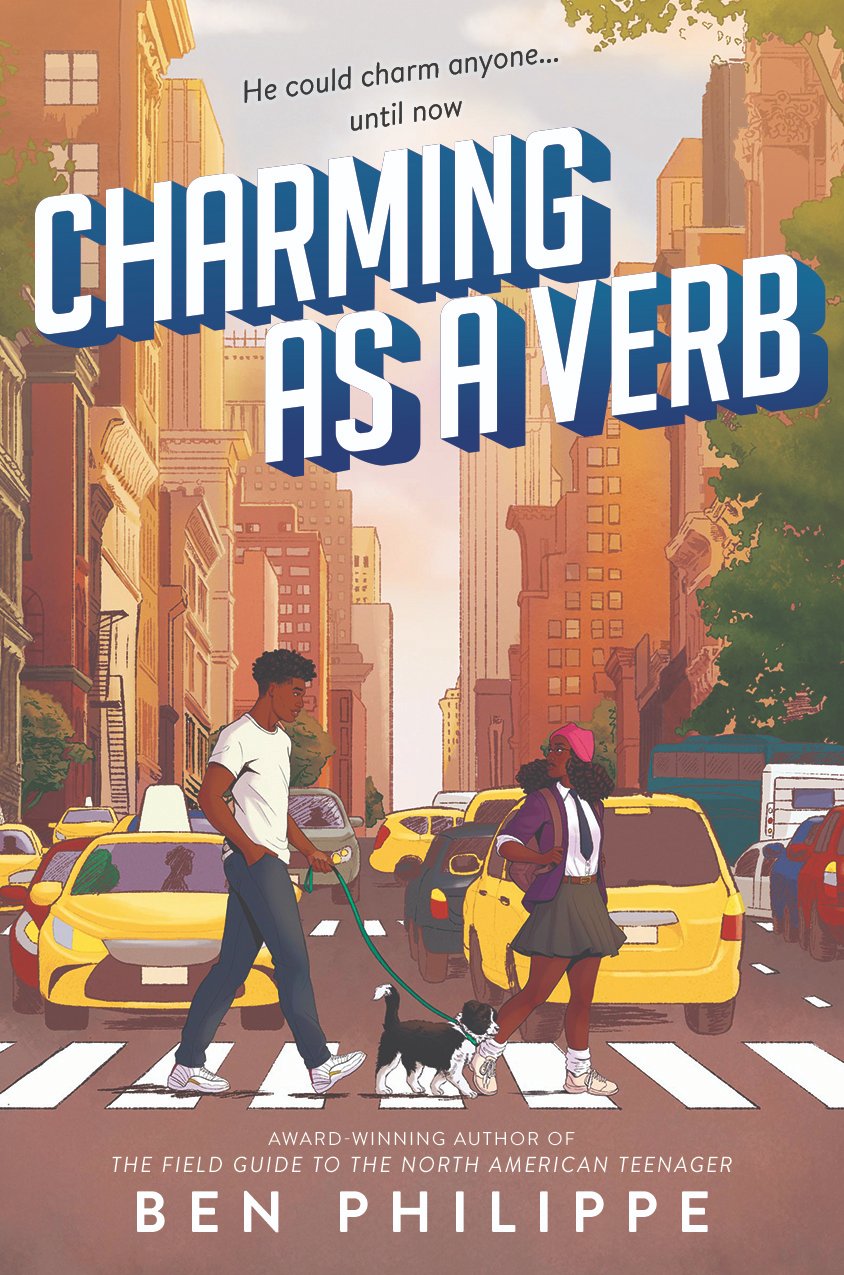 Featured title for teens: Charming as a verb
From the award-winning author of The Field Guide to the North American Teenager comes a whip-smart and layered romantic comedy. Perfect for fans of Nicola Yoon and Jenny Han. Henri "Halti" Haltiwanger can charm just about anyone. He is a star debater and popular student at the prestigious FATE academy, the dutiful first-generation Haitian son, and the trusted dog walker for his wealthy New York City neighbors. But his easy smiles mask a burning ambition to attend his dream college, Columbia University. 
There is only one person who seems immune to Henri's charms: his "intense" classmate and neighbor Corinne Troy. When she uncovers Henri's less-than-honest dog-walking scheme, she blackmails him into helping her change her image at school. Henri agrees, seeing a potential upside for himself. Soon what started as a mutual hustle turns into something more surprising than either of them ever bargained for. . . . This is a sharply funny and insightful novel about the countless hustles we have to keep from doing the hardest thing: being ourselves.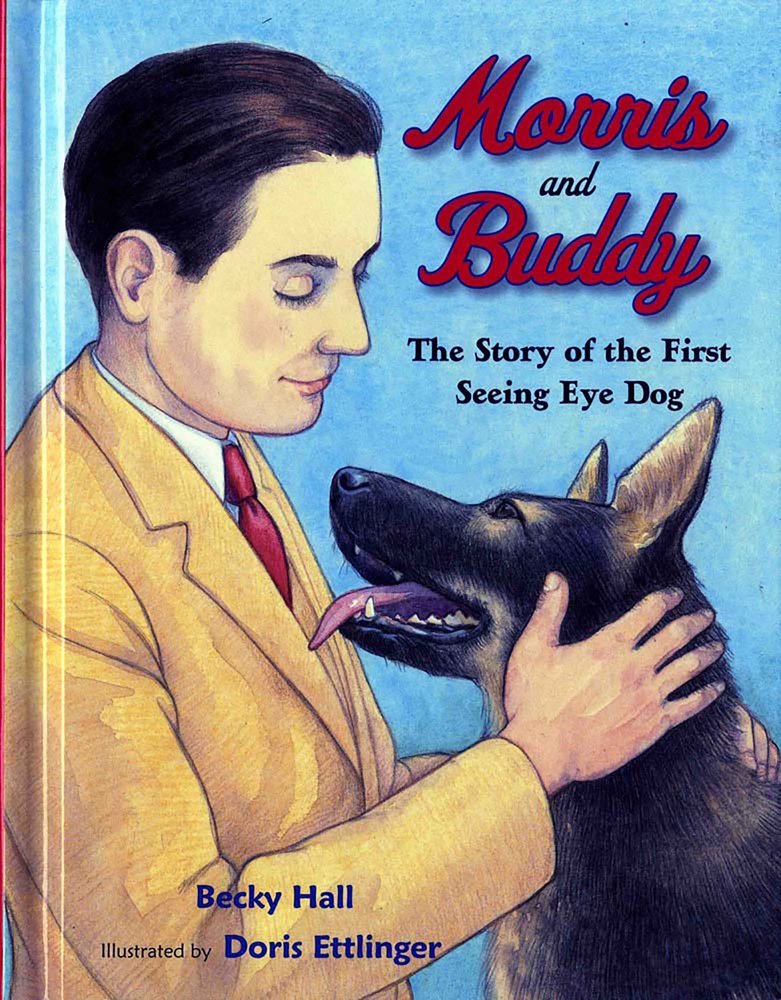 Top five for kids
Most popular with kids this year:
Morris and Buddy: the story of the first seeing eye dog by Becky Hall
Fatty legs: a true story by Christy Jordan-Fenton
The great bike rescue (Orca young readers.) by H. J Hutchins
From Anna by Jean Little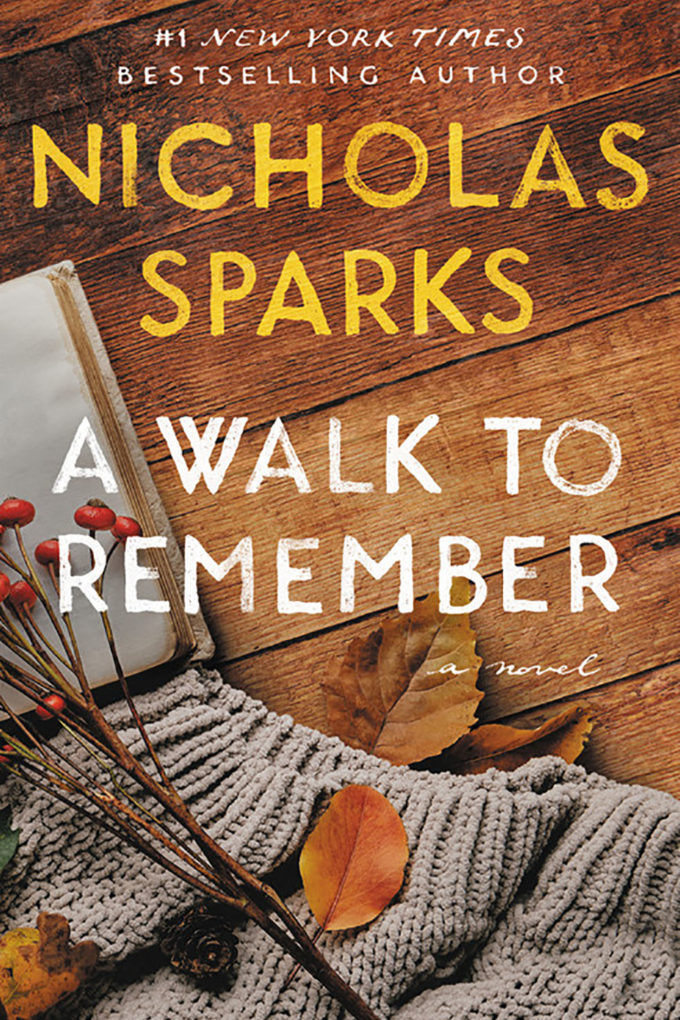 Top five for teens
Most popular with teens this year:
CELA webinars for you
Did you know CELA offers free webinars for our users? Join us by Zoom to learn more about our services and our collections. You can find our list of free webinars on our Help page. You can join the webinars via your computer or by phone. Registering is fast and easy. Just click on the link with the webinar date and time and complete the registration form.
Our next webinar will help designates become more familiar with our services.
CELA webinar for designates
Have you been asked to help a relative, friend or client use CELA service? CELA patrons can choose to name a designate (family member, friend or a helping professional) if they need a little bit of extra support to manage their CELA account and help getting books, magazines or newspapers. This webinar is intended to give designates an overview of CELA service and where they can go to get answers if they have questions about how to help a CELA patron access the reading material they want.
Holiday Hours
CELA will be closed Friday, December 25th and Monday, December 28th and on Friday, January 1st. We will be open Tuesday, December 29th to Thursday, Dec 31st for our regular hours 8:00 am - 7:30pm EST and will resume regular hours again on January 4th, 2021.
Stay connected!
Visit CELA's social media, including Twitter, Facebook and our blog, for more news about what's happening in the world of accessible literature.