In this issue:
Letter from Rina
Dear patrons,

I have enjoyed my time at CELA more than I can express. It has been a pleasure to get to know many of you, as well as the staff at member libraries across the country who are working to provide equitable library service. The year went by faster than I expected, and COVID-19 was an unexpected challenge, but I'm proud of the work the CELA team has done during my time here.

My goals for my time at CELA were to improve our website, strengthen existing partnerships and develop new relationships.
We've made significant progress on the website, and additional features are coming. As I've said before, the work on the platform will never really be done because it should be in a constant state of improvement, and your feedback has helped us identify future enhancements.
We've worked more closely with the GTT, Dolphin, eBOUND, AERO, and NNELS.
We've formed new relationships: working with Dyslexia Canada and their sponsor Rakuten Kobo; forming partnerships with the Canadian Children's Book Centre Awards, Writer's Trust Awards, and BC and Yukon Book Prizes; and working to establishing content agreements including most recently, NLS, the US National Library Service.
I feel so fortunate to have had the opportunity to do this work, and am grateful to the Greater Victoria Public Library and the CELA Board for allowing me to spend this year contributing to CELA's mission. I'm also thankful for the CELA staff, who welcomed me immediately and never fail to amaze me with their knowledge and dedication. Most importantly, thank you to all of you, our users, who have been generous in sharing your feedback, ideas and experiences to help make CELA better, and patient with us while we do the necessary work.

It is hard to say good-bye, but I'm happy to be leaving you in excellent hands. Laurie Davidson, CELA's new Executive Director, is a passionate advocate for accessibility, a knowledgeable librarian, and a thoughtful and genuine person. I am confident in her ability to lead CELA into the future, supported by the CELA team and with the governance of the Board. I will continue to be an advocate for accessibility and a CELA supporter, and look forward to the exciting future of equitable library service.
Stay safe and happy reading,
Rina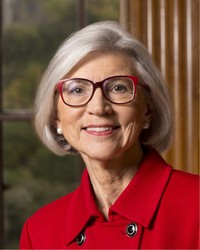 Beverley McLachlin wins the Shaughnessy Cohen Prize
Former Chief Justice Beverley McLachlin won the 20th Anniversary Shaughnessy Cohen Prize for Political Writing for her memoir Truth Be Told.  The award was announced on Wednesday, September 23. Truth Be Told traces McLachlin's path from small town girl in Alberta through law school and her early days as a lawyer to her experiences as the first woman chief justice of the Supreme Court of Canada. 
The jury for the Shaughnessy Cohen Prize included author Greg Donaghy, journalist Althia Raj, and Senator Paula Simons. They had high praise for Truth Be Told. "Beverley McLachlin is an exceptional woman, and her memoirs are an exceptional book. These memoirs – the first by a Canadian Supreme Court justice – offer a unique and tantalizing glimpse of the Court's personal dynamics and its operations as it tackled the legal issues that have defined modern Canada, including same-sex marriage, euthanasia, and the Charter of Rights and Freedoms. It is essential reading for anyone interested in the intersection of law and politics in Canada."
CELA was pleased to partner for the first time this year with the Writer's Trust, to make all 5 of the titles nominated for the Shaughnessy Cohen Prize titles available in accessible formats.
McLaughlin's first novel, Full Disclosure was published in 2018. The legal thriller is also available in the CELA collection.
Meet Noushin Naziripour from Yukon Public Libraries
From time to time we like to feature the interesting work of a CELA member library in our newsletter. This month we interviewed Noushin Naziripour, Technical Services Librarian at Yukon Public Library about how her library has launched a successful accessible services outreach program. There are 15 libraries in Yukon, with Whitehorse Public Library being the central library and collectively they serve a population of approximately 35,000. The collection size is about 125,000 items and funding comes from the territorial government rather than through mucipalities.
How do you make your services accessible to people in the community and what changes have you made?
In 2016, we partnered with NNELS, and added CELA a year later. At that time we required our patrons to fill out a form to declare their disability. They could then get a library card with print-disabled status to access CELA, NNELS, and to be able to borrow the accessible collections and the DAISY reader. However we wanted to simplify our registration process and remove barriers as much as possible. We knew when patrons sign up for CELA and NNELS they already have to declare that they have a print disability so did we really need to repeat this step in our library?
What connections do you have in the community that help you deliver accessible services to patrons?
Initially we started by making a list of all the organizations and professionals in Whitehorse and other communities in the Yukon which might serve populations with print disabilities. Our list included recreational therapists, seniors organizations, speech language therapists, teachers working with students with print disabilities, and even the Correctional facility here. They have young offenders who are wanting to pursue studies and finish high school, etc. We contacted instructors at the Correctional facility, and they were able to tell us how many of their clients could benefit from having access to CELA service. We started doing outreach in the community originally by distributing posters, doing radio announcements but discovered that wasn't enough. We needed to do in-person visits with organizations to find out what they and their clients needed from us and to tap into resources and opportunities to promote our services.
What would you like to share with other libraries about your accessible services programs?
It's not enough just to advertise on community radio or drop off flyers to organizations. Library staff must be pro-active, get out in the community and get to know the people and organizations that could benefit from the service. That's how you find out what are the gaps, and how the library can serve those needs. Just getting a deposit collection and having the CDs sitting on the shelf doesn't mean those resources are getting to the people who need them. Staff need to understand why accessibility matters, and how to communicate with people with print disabilities. Connecting directly with individuals with print disabilities has been key to making our service more accessible in the community.
Click over to our blog to find out how Yukon circulates accessibility kits, what are the unique challenges of providing accessible services in a smaller northern library and what Noushin wants to share with other libraries.
And check out our Outreach Tool kits for ideas and resources to help connect with your local community.
Governor General's Literary Awards postponed but still celebrating
Like so many other events and programs, the Governor General's Literary Awards have been postponed until next spring. But the program is still celebrating Canadian literature and award-winning titles by reaching back into its archives to find books that deserve a second look – or a first read. In the coming weeks we will be featuring some of these selected titles on our blog. Stop by the blog in October to see which books we recommend. And check out the Governor General's Literary Awards website for more information about what they, and their favourite authors are up to.
Kids and Teens
Kids and teens deserve to see themselves reflected in the stories they read. The FOLD Kids Bookfest celebrates diversity in literature by promoting authors and illustrators who represent a wide variety of communities. This year the Kids Bookfest runs from October 3-4, and is fully digital allowing readers from across the country to enjoy a weekend full of engaging virtual events including readings, panel discussions and workshops designed for young people ages 0-18.
In addition to events designed for children and young people, the festival includes opportunities for adult writers of children's literature to take part in pitch sessions and to develop their craft through in-person workshops with the festival's incredible lineup of authors.
CELA is honoured to partner with the FOLD and we're excited at the amazing line up of authors and speakers for this year's event. Check out our FOLD Kids' reading list.
Please note the festival includes both free and paid programming.
Child & Teen Library Accessibility Interest Group
Join professionals from across the country to share best practices, new ideas and information to support children and teens with print disabilities.
The group will be facilitated by CELA staff through a Google Group where members are encouraged to post questions, provide answers and share their own activities and experiences. We will create a web page to collect a list of resources based on input from members. We will also host two virtual meetings a year to give the group a chance to connect, ask questions and share ideas.
How to join?
If you are interested in joining the group, please send a message to members@celalibrary.ca and we'll send you an email inviting you to join. Please feel free to share the link with your colleagues! This group will benefit from an engaging and growing network of contributions from diverse voices who wish to enhance their library services for kids and teens of all abilities.
Learn more about the group, including the vision, goals, outcomes and the Google Group's Code of Conduct on our Child & Teen Library Accessibility Interest Group page.
We look forward to starting this group and will be pleased to answer any questions you may have. Please email members@celalibrary.ca or call 1-855-655-2273 ext. 2.
Supporting kids with print disabilities
As kids head back to school, families are asking what are some of the best ways to support reading and learning for kids with print disabilities? To start, offer lots of choice and make it fun. There are other things you can do as well. Check out our latest blog post to read more about our top 5 tips and how we can help.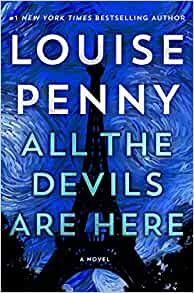 Featured title for adults: All the Devils Are Here
The 16th novel by #1 bestselling author Louise Penny finds Chief Inspector Armand Gamache of the Sûreté du Québec investigating a sinister plot in the City of Light. On their first night in Paris, the Gamaches gather as a family for a bistro dinner with Armand's godfather, the billionaire Stephen Horowitz. Walking home together after the meal, they watch in horror as Stephen is knocked down and critically injured in what Gamache knows is no accident, but a deliberate attempt on the elderly man's life. When a strange key is found in Stephen's possession it sends Armand, his wife Reine-Marie, and his former second-in-command at the Sûreté, Jean-Guy Beauvoir, from the top of the Tour d'Eiffel, to the bowels of the Paris Archives, from luxury hotels to odd, coded, works of art. It sends them deep into the secrets Armand's godfather has kept for decades. A gruesome discovery in Stephen's Paris apartment makes it clear the secrets are more rancid, the danger far greater and more imminent, than they realized. Soon the whole family is caught up in a web of lies and deceit. In order to find the truth, Gamache will have to decide whether he can trust his friends, his colleagues, his instincts, his own past. His own family. For even the City of Light casts long shadows. And in that darkness devils hide. Bestseller.
Top five books last month
Most popular with our readers last month:
All the Devils Are Here: A Novel (Chief Inspector Gamache #16) by Louise Penny Mysteries and crime stories
American Dirt: A Novel by Jeanine Cummins Family stories
Where the Crawdads sing by Delia Owens Bestsellers (Fiction)
From the Ashes: My Story of Being Métis, Homeless, and Finding My Way by Jesse Thistle Journals and memoirs
Too Much and Never Enough: How My Family Created the World's Most Dangerous Man by Mary L. Trump Biography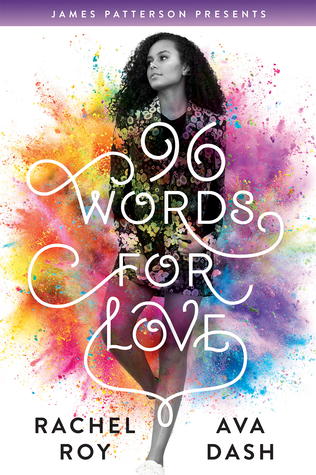 Featured title for teens: 96 words for love
When her beloved grandmother dies, Raya jumps at the chance to spend her last free summer before college at the ashram in India where her grandmother met and fell in love with her grandfather. Raya hopes to find her center and her true path. But she didn't expect to fall in love... with a country of beautiful contradictions, her fiercely loyal cousin, a local girl with a passion for reading, and a boy who teaches her that in Sanskrit, there are ninety-six different ways to say the word "love."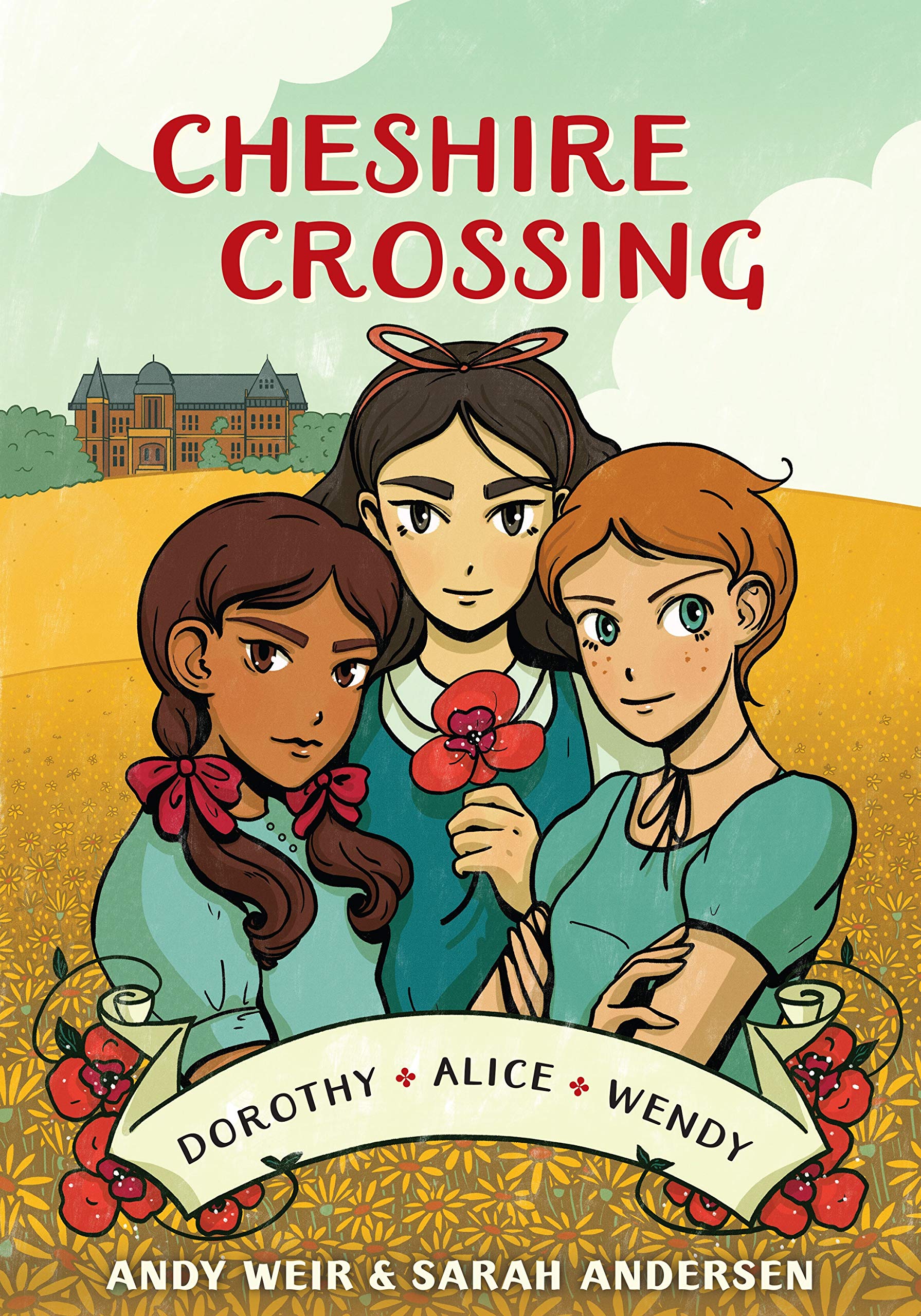 Top five for kids
Most popular with kids last month:
Cheshire Crossing by Andy Weir, Sarah Andersen
The girl who drank the moon by Kelly Regan Barnhill
Theodore Boone (Theodore Boone Ser. #Bk. 1) by John Grisham
The girl with the glass bird (Knights Haddon. #1.) by Esme Kerr
Narwhal's otter friend (A Narwhal and Jelly book ; #4) by Ben Clanton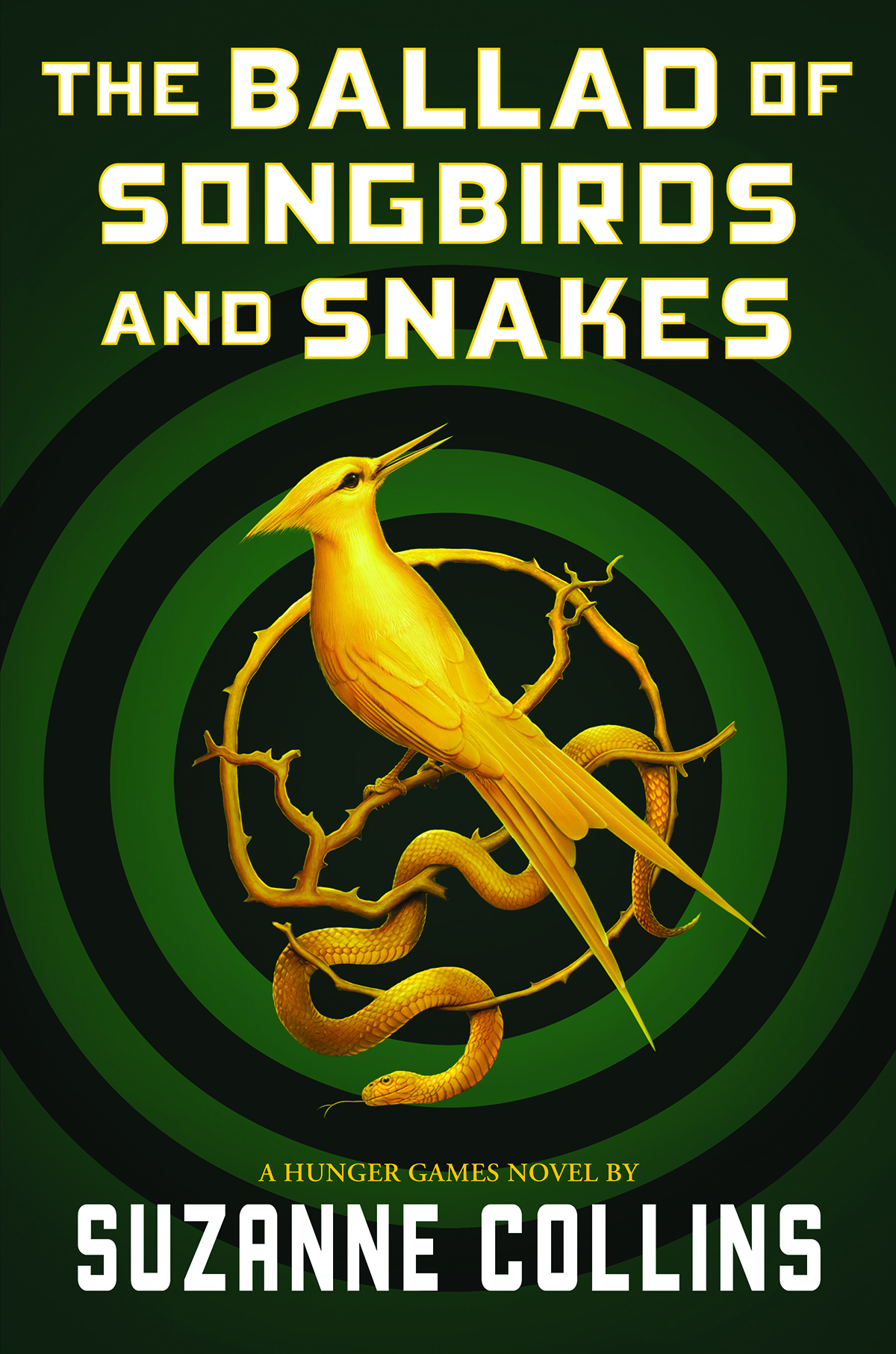 Top five for teens
Most popular with teens last month:
The Ballad of Songbirds and Snakes (Hunger Games) by Suzanne Collins
Eliza and Her Monsters by Francesca Zappia
Serpent & Dove (Serpent & Dove #1) by Shelby Mahurin
The Testing (The Testing #1) by Joelle Charbonneau
The Rest of the Story by Sarah Dessen
Find us on the radio
Every other week we check in with AMI Audio to talk about books. Typically we choose books which relate to a theme. In the last few weeks we've shared some interesting titles based on what's timely or newsworthy.
After reading about a Tesla designer who reimagined the chocolate chip, we recommended The Chocolate Wars by Deborah Cadbury, about the family dynasties who controlled the chocolate industry for years.
In early September we chatted about books that focused on writing and supporting writers and we suggested Stephen King's acclaimed book On Writing.
And after the passing of Ruth Bader Ginsburg we recommended Conversations with RBG: Ruth Bader Ginsburg on Life, Love, Liberty, and Law by Jeffrey Rosen. 2019.
Listen to our segment on Friday mornings at about 10:45 ET or visit our recommended reads page to see what books were on our list for our most recent segment.
Service tip
This year in particular, educators might appreciate a little extra support. If you are increasing your outreach efforts, consider including information about CELA. Our Educator Access program allows teachers to borrow thousands of accessible titles for free to support their students with print disabilities. And we've got dedicated webinars and newsletters to help them make the most of our services. If you need a place to start, check out our Outreach Toolkit which includes a letter for school boards.
Webinars
Are there topics related to accessibility that you would like to see included in our webinars? We regularly update our content and always appreciate hearing ideas from library staff. Send your suggestions to members@celalibrary.ca.
Orientation webinar
An overview of CELA service, including collections offered, eligibility, how to order DAISY audio books or other alternative format books for your library, patron registration, and promotional ideas.
Frontline staff webinar
This webinar will provide an introduction to CELA services for your colleagues who need to understand the basics about your CELA service so they can direct patrons appropriately.
CELA and accessible reading technologies, devices and apps
People with print disabilities use a variety of mainstream and specialized technologies to read. Understanding these options is important because one size does not fit all, and choice of technology can help empower readers. This webinar will introduce participants to key accessible reading technologies used by library patrons with print disabilities including screen magnification, text to speech, braille displays, literacy support software, and accessible reading apps for mobile devices.
All about reading disabilities: how libraries can support readers with dyslexia and other reading disabilities
CELA welcomes guest speaker Christine Staley, Executive Director of Dyslexia Canada, who will present a webinar about best practices libraries can develop to support patrons with reading disabilities.  Participants will learn more about reading disabilities and the impact on reading and writing, strategies and educational support for children and families, tips for building dyslexia-friendly collections, including decodable books, programming considerations and tips for creating written communications.
CELA and EasyReader–Get Started using CELA's Accessible Reading Collection and Dolphin's FREE Talking Book App for People with Print Disabilities
Dolphin and CELA (Centre for Equitable Library Access) are excited to offer educators and public library staff at CELA member libraries a FREE training opportunity that will show you how to seamlessly deliver CELA books to your student's/patron's iOS and Android devices. You will learn how to get Dolphin's free App, EasyReader, how to load books from CELA and how to customize reading preferences for your students or patrons. We'll even provide a "cheat-sheet", copies of session slides and a recording of the webinar to refer to and to share with colleagues afterward. Get reading today with CELA and EasyReader!
Holiday Hours
Please note that CELA will be closed on Monday, October 12 for Thanksgiving. We will resume regular hours on Tuesday, October 13.
Stay connected!
Visit CELA's social media, including Twitter, Facebook and our blog, for more news about what's happening in the world of accessible literature.