In this issue:
Laurie's letter
Dear Users,
Thank you so much for the warm welcome I have received since starting this position. I am looking forward to the opportunity to connect with more of you in the coming months.
This month, CELA had the pleasure of welcoming two new board members, Mélanie Dumas from Bibliothèque et Archives nationales du Québec and Carolyn Minor from Winnipeg Public Library. We are so pleased they will be joining us and adding their voices to our board. You can learn more about them and other CELA board members on our website. In the new year, the CELA Board and staff will begin the process of updating our strategic plan. Part of that process will include direct input from our users, member libraries and other stakeholder groups. Please watch for communications around those opportunities in the upcoming year.
One of the things we will be considering as we plan for the coming years is how we can ensure that users, who rely on physical formats, can continue to receive the books they love if there are service interruptions due to situations beyond our control, like COVID. I wanted to reassure you that currently, despite the current lockdown in Toronto, our production and distribution processes continue unaffected and we are hopeful that additional COVID-related restrictions will not be necessary. Our COVID-19 information webpage will be kept up to date if the situation evolves.  
If you are currently receiving physical formats, I'd invite you to give our digital services a try. We have a produced a quick guide to going digital to help get you set up and we have increased support for Designates - friends, family members, or support workers who are able to assist our users in managing their accounts and obtaining their books. For more information please see our Designates page on our website. Designates are invited to sign up for our Open Book newsletter to stay up to date on new books and CELA services, and the latest news from the literary world. 
And as always, if you have questions or concerns, please reach out to our Contact Centre. We're here to help!
Happy reading and stay safe,
Laurie Davidson, CELA Executive Director
COVID Update
As COVID numbers are increasing across the country, we wanted to give you an update about what we are doing to keep our patrons and employees safe. We are pleased that, despite the current lockdown in Toronto, our production and distribution processes continue unaffected and we are hopeful that additional COVID-related restrictions will not be necessary.
What we're doing:
Our production staff continue to follow strict protocols to ensure the safety of our co-workers and our patrons.

All staff who are handling materials are using appropriate personal protective equipment, and physical workspaces and processes have been adjusted to ensure work is being done in the safest manner possible for patrons and staff.
Staff who are unwell are required to stay home.
Our production facility is undergoing daily thorough cleanings.

We are reviewing new information as it becomes available. We've recently increased the number of days we quarantine our printbraille books based on new information made available to libraries. We will now hold printbraille for a minimum of 6 days prior to recirculating it.
We continue to make resources and support available for patrons who would like to try going digital. Check out our Guide to Going Digital and watch for our upcoming webinar for Designates.
Our COVID-19 information page will be kept up to date if the situation evolves.  
If you have any questions, please do not hesitate to reach out to us by phone or email.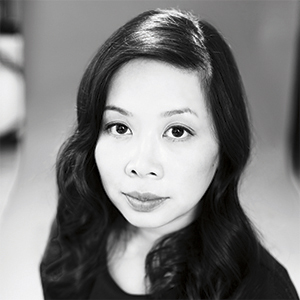 Congratulations to this month's award winners!
Congratulations to all the authors who won major literary awards in the last month. The Scotiabank Giller Prize went to
Souvankham Thammavongsa for her debut work of fiction, the short story collection How to Pronounce Knife, which follows a cast of characters struggling to find their bearings in unfamiliar territory, to make a living and create a life.
The Writer's Trust also announced winners in the fiction and nonfiction categories. Gil Adamson won the fiction prize for her historical western Ridgerunner, the follow up to the very successful The Outlander. The Hilary Weston Prize for Nonfiction was awarded to environmental historian and author Jessica J. Lee for her memoir Two Trees Make a Forest which traces her journey to Taiwan to learn more about her grandfather and the land which shaped her family.
And the Booker Prize was awarded to Scottish-American author Douglas Stuart for his debut novel Shuggie Bain, the heart-wrenching story of the love between Agnes Bain and her son as she sinks into alcoholism and he grapples with his sexuality.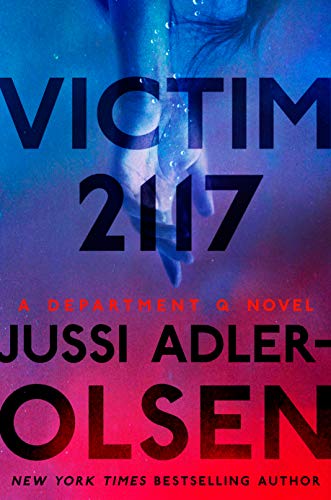 Featured title for adults: Victim 2117
In the heart-pounding next installment of the New York Times and #1 internationally bestselling Department Q series, a terrifying international investigation reveals the complex backstory of one of the department's own, the enigmatic Assad. The newspaper refers to the body only as Victim 2117, the two thousand one hundred and seventeenth refugee to die in the Mediterranean Sea. But to three people, the unnamed victim is so much more, and the death sets off a chain of events that throws Department Q, Copenhagen's cold cases division led by Detective Carl Mørck, into a deeply dangerous and deeply personal case. A case that not only reveals dark secrets about the past, but has deadly implications for the future. For troubled Danish teen Alexander, whose identity is hidden behind his computer screen, the death of Victim 2117 becomes a symbol of everything he resents and the perfect excuse to unleash his murderous impulses in real life. For Ghallib, one of the most brutal tormentors from Abu Ghraib - Saddam Hussein's infamous prison - the death of Victim 2117 was the first step in a terrorist plot years in the making. And for Department Q's Assad, Victim 2117 is a link to his buried past and the family he assumed was long dead. With the help of the Department Q squad - Carl, Rose, and Gordon - Assad must finally confront painful memories from his years in the Middle East in order to find and capture Ghallib. But with the clock ticking down to Alexander's first kill and Ghallib's devastating attack, the thinly spread Department Q will need to stay one step ahead of their most lethal adversary yet if they are to prevent the loss of thousands of innocent lives.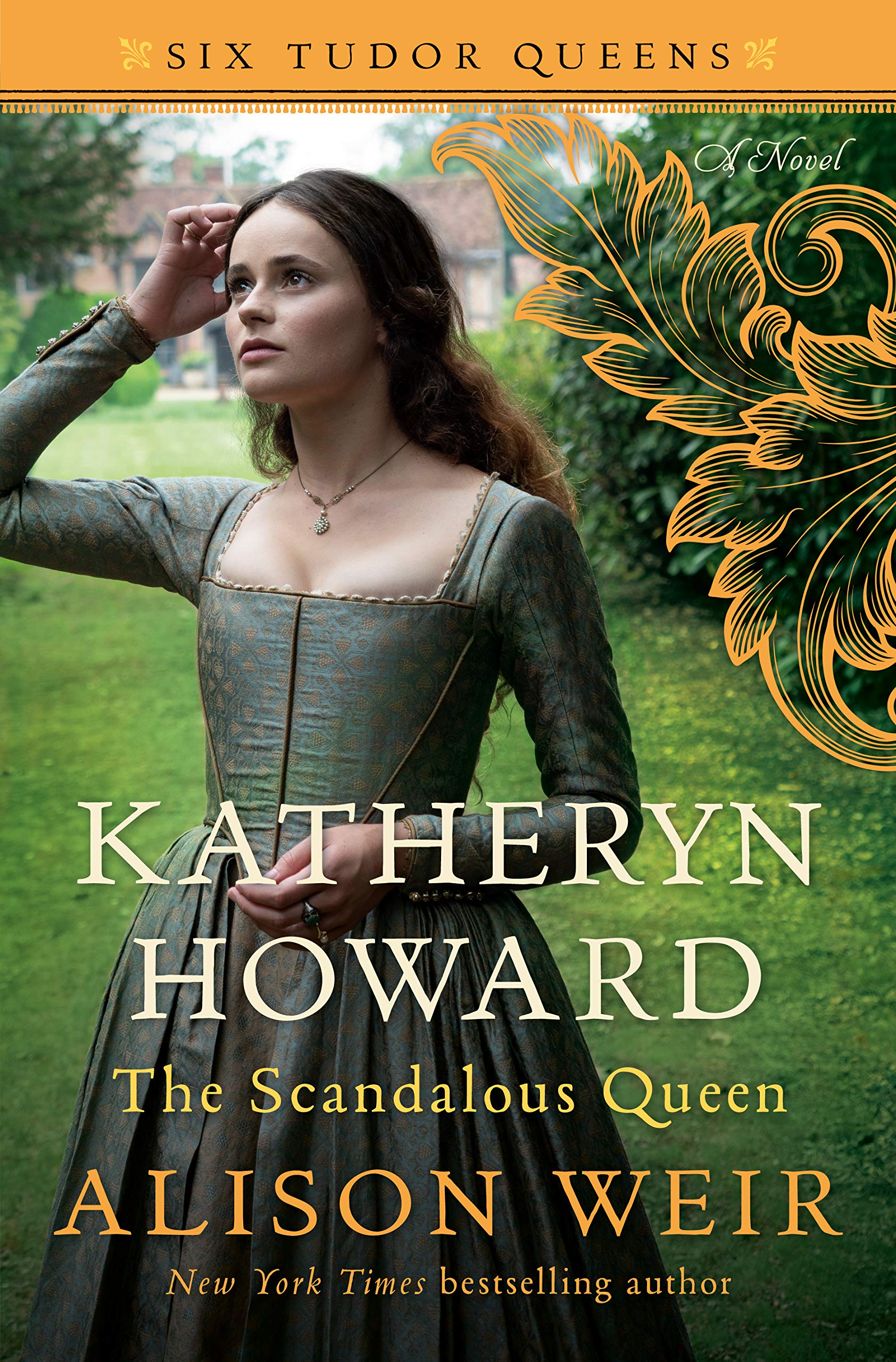 Top five books last month
Most popular with our readers last month:
Katheryn Howard, the Scandalous Queen (Six Tudor Queens) by Alison Weir Historical fiction
From the Ashes: My Story of Being Métis, Homeless, and Finding My Way by Jesse Thistle Self help
Victim 2117 (Department Q #8) by Jussi Adler-Olsen Police procedural fiction
Too Much and Never Enough: How My Family Created the World's Most Dangerous Man by Mary L. Trump Biography
The Lying Life of Adults by Elena Ferrante Family stories
Dyslexia Canada webinar and resources
In November, we were honoured to host a webinar for library staff about services for people with dyslexia presented by Christine Staley, Executive Director of Dyslexia Canada. Resources from that webinar are available on our website and the recording of the event will be up soon. We also partnered with Dyslexia Canada in October, to present a webinar for parents to help support reading at home. Presented by Corey Zylstra, CEO and Founder of Reach OG Learning Centres, and our own Rachel Breau, Manager of Member Services, the webinar shared information about the impacts of dyslexia along with resources and tips to keep kids reading at home. If you missed the webinar, it is now available, along with additional resources and reading lists, on the Dyslexia Canada website.
Let us choose your next read
Love to read but not sure what to choose next? Interested in a certain genre and looking for recommendations? Let our library staff choose your next read for you.
Fill out Your Next Great Read form and tell us what you have loved to read, watch or listen to. We will send back a book recommendation specifically chosen for you based on your responses.
Intrigued? Here's the Your Next Great Read form. One request per person per week please!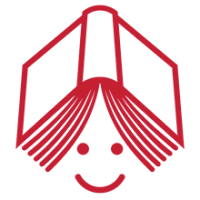 Canadian Children's Book Center awards winners announced
Some of the very best Canadian children's books were recognized in late October, at the Toronto International Festival of Authors, as part of the Canadian Children's Book Centre's awards (CCBC). CELA was pleased to expand our working relationship with the CCBC this year and make accessible versions of nominated titles available for three of the most popular English categories.
The winners are:
Amy Mathers Teen Book Award: In the key of Nira Ghani by Natasha Deen
Marilyn Baillie Picture Book Award: Small in the city by Sydney Smith (available in Printbraille and DAISY audio)
TD Canadian Children's Literature Award: Birdsong by Julie Flett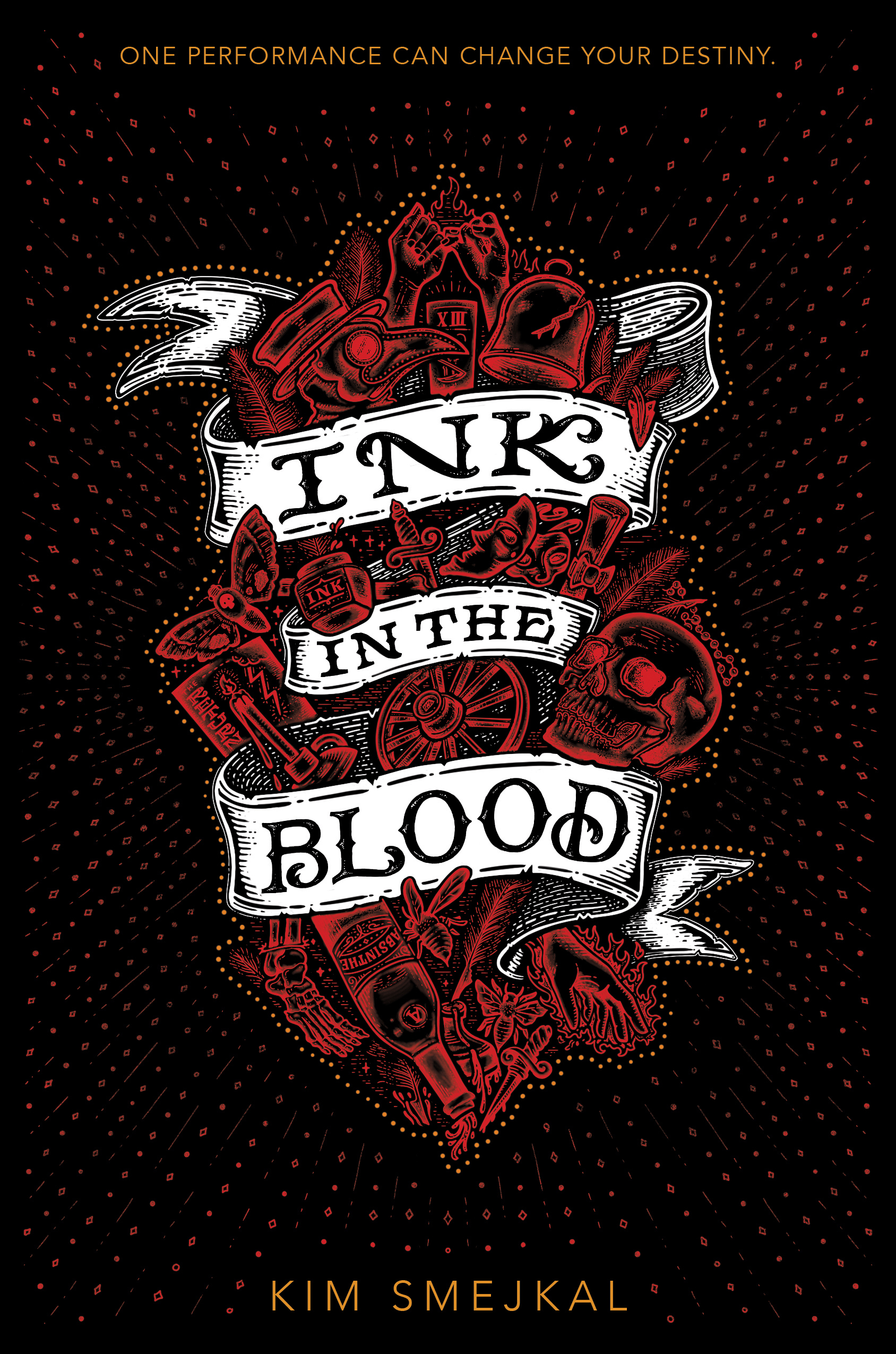 Featured title for teens: Ink in the blood
Two friends who use tattoo magic to send divine messages must rely on one another to survive when they discover the fake deity they serve is very real--and very angry. A lush, dark YA fantasy debut that weaves together tattoo magic, faith, and eccentric theater in a world where lies are currency and ink is a weapon, perfect for fans of Leigh Bardugo and Kendare Blake. Celia Sand and her best friend, Anya Burtoni, are inklings for the esteemed religion of Profeta. Using magic, they tattoo followers with beautiful images that represent the Divine's will and guide the actions of the recipients. It's considered a noble calling, but ten years into their servitude Celia and Anya know the truth: Profeta is built on lies, the tattooed orders strip away freedom, and the revered temple is actually a brutal, torturous prison. Their opportunity to escape arrives with the Rabble Mob, a traveling theater troupe. Using their inkling abilities for performance instead of propaganda, Celia and Anya are content for the first time . . . until they realize who followed them. The Divine they never believed in is very real, very angry, and determined to use Celia, Anya, and the Rabble Mob's now-infamous stage to spread her deceitful influence even further. To protect their new family from the wrath of a malicious deity and the zealots who work in her name, Celia and Anya must unmask the biggest lie of all--Profeta itself.
Read Ink in the Blood (Ink in The Blood #1)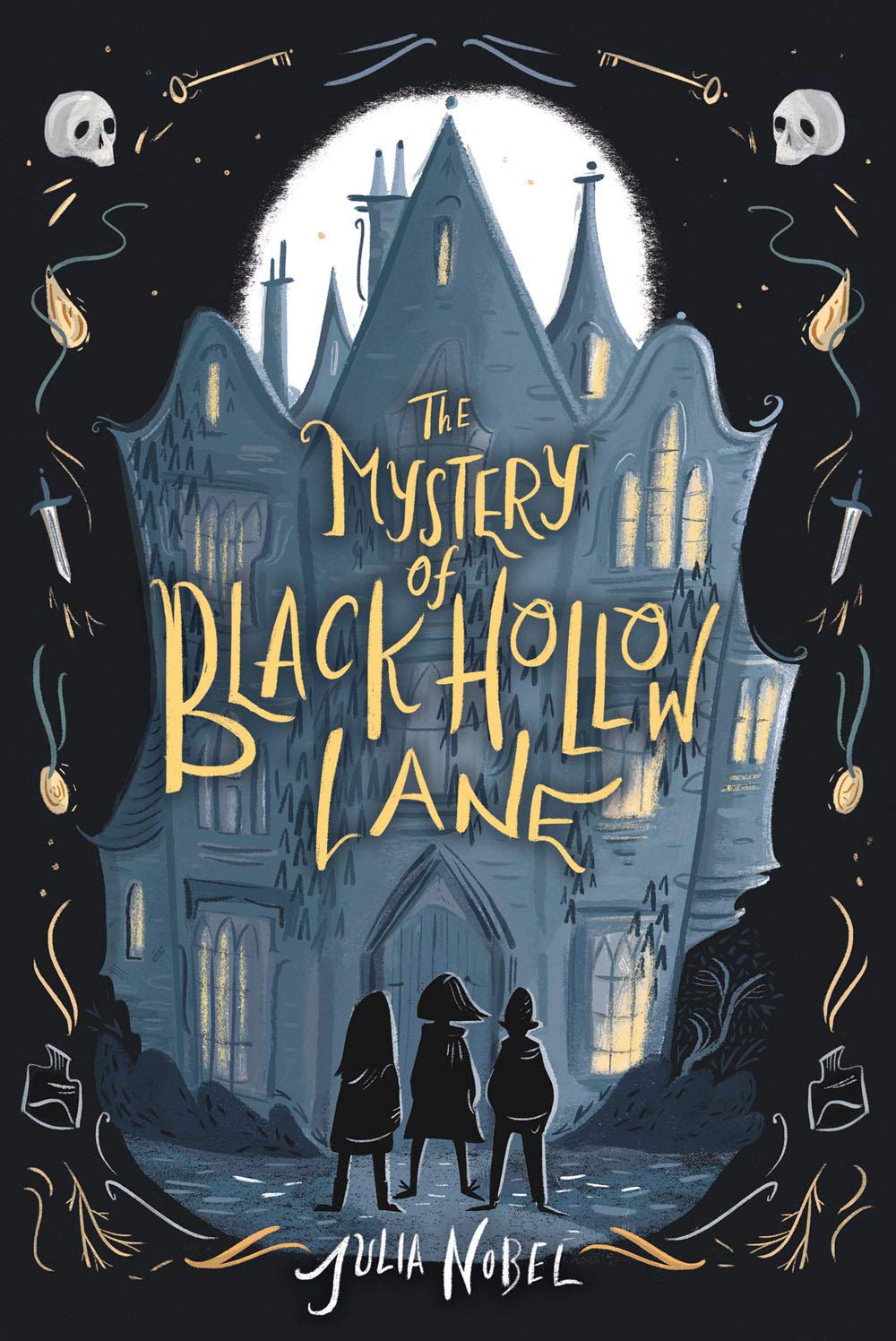 Top five for kids
Most popular with kids last month:
The Mystery of Black Hollow Lane (Black Hollow Lane #1) by Julia Nobel
Charlotte's Web by E. B. White
Theodore Boone (Theodore Boone Ser. #Bk. 1) by John Grisham
Brian's winter (A Hatchet Adventure) by Gary Paulsen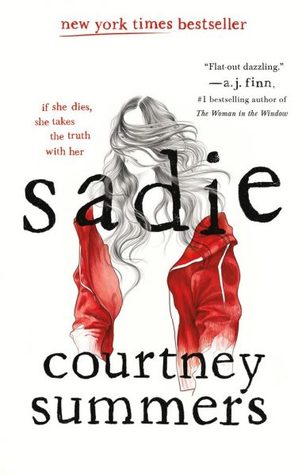 Top five for teens
Most popular with teens last month:
Sadie by Courtney Summers
The Marrow Thieves by Cherie Dimaline
Easy Street (Orca Soundings) by Jeff Ross
Twilight (Twilight series ; #1) by Stephenie Meyer
1984 by George Orwell
Upcoming changes to the CELA patron registration form
We're happy to let you know about some changes coming to the form member library staff use to register eligible patrons for their own CELA account. The new patron registration form will be available in both mobile and desktop versions and will allow us to register patrons more quickly.
The current registration form will be shut down and registration.celalibrary.ca will be redirected to the new form. If you have in-progress registration forms, we ask you to delete those that you do not need. After the new form launches, the old site and the in-progress forms will no longer be available. However, we will send you the data from any in-progress forms upon request.
Read more about these changes in our full announcement.
Webinars
Are there topics related to accessibility that you would like to see included in our webinars? We regularly update our content and always appreciate hearing ideas from library staff. Send your suggestions to members@celalibrary.ca.
Orientation webinar
An overview of CELA service, including collections offered, eligibility, how to order DAISY audio books or other alternative format books for your library, patron registration, and promotional ideas.
Frontline staff webinar
This webinar will provide an introduction to CELA services for your colleagues who need to understand the basics about your CELA service so they can direct patrons appropriately.
CELA and EasyReader–Get Started using CELA's Accessible Reading Collection and Dolphin's FREE Talking Book App for People with Print Disabilities
Dolphin and CELA (Centre for Equitable Library Access) are excited to offer educators and public library staff at CELA member libraries a FREE training opportunity that will show you how to seamlessly deliver CELA books to your student's/patron's iOS and Android devices. You will learn how to get Dolphin's free App, EasyReader, how to load books from CELA and how to customize reading preferences for your students or patrons. We'll even provide a "cheat-sheet", copies of session slides and a recording of the webinar to refer to and to share with colleagues afterward. Get reading today with CELA and EasyReader!
Holiday Hours
CELA will be closed Friday, December 25th and Monday, December 28th and on Friday, January 1st. We will be open Tuesday, December 29 to Thursday, Dec 31 for our regular hours 8:00 am - 7:30pm EST and will resume regular hours again on January 4th, 2021.
All the CELA staff wish you a safe and happy holiday!
Stay connected!
Visit CELA's social media, including Twitter, Facebook and our blog, for more news about what's happening in the world of accessible literature.