In this issue:
Letter from CELA's Executive Director
This year, like last, seems to be one for the record books. Throughout the challenges of this year, we've heard from our users how books and reading have been important for information, comfort and even escape. We have been honoured to have played our own small role in that process. 
We've had a lot to celebrate this year as well. In September we surpassed 1 million titles in our collection. This milestone would not have been possible without the support of our colleagues in publishing, our funders, our member libraries, our fantastic team – and of course our users who have advocated for us, supported us and inspired us in this work. We especially want to acknowledge our collaborations with Penguin Random House Canada, the National Library Service (NLS) and Audible.ca, which helped us bring thousands of new and exciting titles into our collection. We are looking forward to adding even more human-narrated audio and human-transcribed braille to our collection in the coming year. 
CELA and NNELS together have been having positive and productive conversations with senior officials of the federal government with regards to reinstatement of our full federal funding for the next fiscal year. An important part of that conversation also includes the Liberal Party platform commitment to establish a permanent fund to support services that ensure equitable access to reading and other published works for Canadians with print disabilities. Following our most recent conversation, we are pleased to share that Minister Qualtrough has confirmed continued funding at our current levels for the next fiscal year as the Government of Canada continues its work on a long-term solution. We will share information with our users and stakeholders as we know more.
One of our priorities this year, after the challenges of 2020, was to reconnect with local public libraries and provincial library services to find new ways we can offer support. We've been able to meet with libraries across the country. We've been inspired and impressed by the work being done to support accessibility and to nurture connections with community groups doing work in this area.
We have been collaborating with NNELS on the PLARC (Public Library Accessibility Resource Centre) project to create a consolidated resource centre for accessibility materials and training for libraries. You can check it out on the Accessible Libraries website.
And lastly we're excited about our expanded delivery pilot project which will test three new ways to get books into the hands of our users. Our guiding principle at CELA has always been to ensure our users have choices in the materials that they read and the ways they can read them. We're delighted that this project could increase options for all our users. There is more information about this project in our newsletter or check out our Expanded Delivery Options page.
On behalf of the team here at CELA we hope that this holiday season, however you might celebrate it, is a happy, healthy and peaceful one for you and your loved ones.
Laurie Davidson
CELA Executive Director
CELA is delighted to announce Expanded Delivery Options Project
Since its inception, CELA has been committed to giving users choices in the materials they read and how they access those materials. As part of that commitment, we are excited to announce the Expanded Delivery Options Pilot Project. Through this project we will explore new technologies and options for service delivery which will give our users additional ways to access the CELA content they love. 
The pilot program is focused on testing new options for audiobook delivery to supplement the digital options already available. Over the next few months, selected CELA users will be invited to provide feedback on one of three options: a low cost, portable and easy-to-use audiobook player; a newly developed reloadable device based option which provides excellent sound quality and large buttons for easy navigation; and voice assistant solutions which operate using smart speaker technology. 
The three options were selected for the pilot based on a number of criteria, with a focus on ensuring there would be options to meet the needs of all CELA users. 
"With COVID and other external events like postal service interruptions, we have seen how important it is for our users to have a variety of service options. As some technologies, like CDs, become less available and more expensive, our team has been working on finding new options which can meet the needs of all our users. In choosing which options to pilot, we've been careful to consider criteria like cost, access to reliable internet, and comfort levels with newer technology. The feedback gathered in the pilot will give us the information we need to assess these options, and if they're successful, to have supportive resources available which have been developed with input from our users," says Laurie Davidson. 
To learn more please visit our blog, or our Expanded Delivery Options page. To register as a potential participant, please fill out our Envoy Connect Pilot Sign up form. 
This project has been funded through the federal government by a generous grant from Innovation, Science and Economic Development Canada (ISED). We are grateful for the grant from ISED and their support of our efforts to bring new accessible reading options to our users.
CELA team loses a beloved colleague
It is with heavy hearts that the CELA team announces the death of Glenn Stone, Technical Support Specialist. In his role, Glenn directly supported many of our users configuring their DAISY players, troubleshooting their technology and generously offering his expertise to anyone who needed it. He was always a warm and friendly presence, whether on the phone with our users or in our team meetings. There are numerous stories of Glenn's thoughtfulness and his love of sharing treats, a joke or some gentle teasing with the staff.  He is deeply missed by his work colleagues and we offer our condolences to Glenn's family, and friends. If you knew Glenn through his work supporting CELA patrons and would like to offer condolences to his family, you may do so on his Memorial page.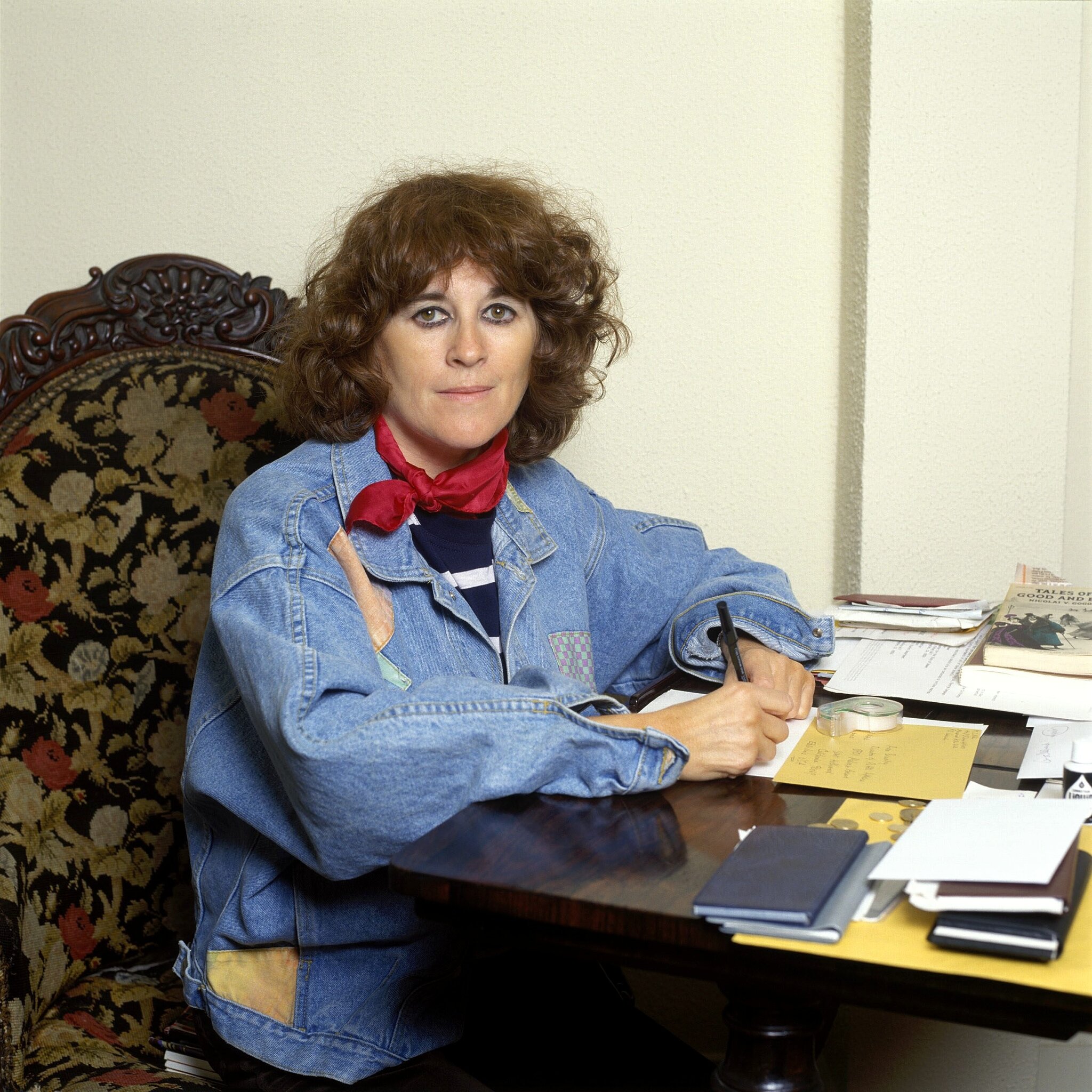 Groundbreaking author Marie-Claire Blais passes away
This story was contributed by Faline Bobier, CELA's Training and Access Coordinator. Faline completed her Master's degree in French literature and wrote her dissertation on Marie-Claire Blais. 
The Quebec author Marie-Claire Blais has died in Key West, Florida, at the age of 82.
This struck me in a personal way because my introduction to Quebec literature and to the richness of the language and culture of that place was through reading Blais' most famous novel in an introductory literature course at my small prairie university: Une saison dans la vie d'Emmanuel, published in 1965.
Blais was born in Quebec City in 1939. Her family was not wealthy and she was forced to interrupt her full-time studies to support herself. However, she still managed to pursue her writing and published the critically acclaimed novel La Belle Bête when she was only 20 years old. The novel was criticized for being amoral, with a level of violence and coarse language that was uncommon for Quebec books in the late 1950s.
Her reputation was cemented with novels that became classics including "A Season in the Life of Emmanuel" (published in 1965), which was my introduction to the writer and to a particularly dark period in the history of Quebec, referred to as 'La Grande Noirceur', roughly the period from the mid 1930s to 1959.
The novel centres on a large rural farm family in Quebec headed by domineering matriarch Antoinette, and depicts their lives around the time of the birth of Emmanuel, the family's sixteenth child. The novel focuses primarily on Emmanuel's teenage siblings Pomme, Héloïse, "Septième" (Fortuné-Mathias) and Jean-Le Maigre, who are all in some state of rebellion against the family order. Jean-Le Maigre is in some sense the poet/prophet in the family and the representation of the artist, perhaps in some sense a stand-in for the writer herself.
The context for this book was a grim one, an authoritarian period in Quebec history, presided over by strongman Premier Maurice Duplessis, where ordinary Quebecois people suffered oppression at the hands of the Catholic church and the English bosses.
However, in spite of the dark nature of the themes in her novel, her central character, the young Jean-le Maigre, meets the challenges of his life with humour and intelligence and stakes his claim as an observer and artist.
The book was translated into about a dozen languages and spawned over 2,000 books, interviews, theses and critiques.
Blais went on to write many more novels and plays. You can find translations of La Belle Bête (Mad Shadows) and many other works by Blais in CELA's collection. If you've never read this treasure of Quebec and Canadian literary history now's the time to dig in to her writing.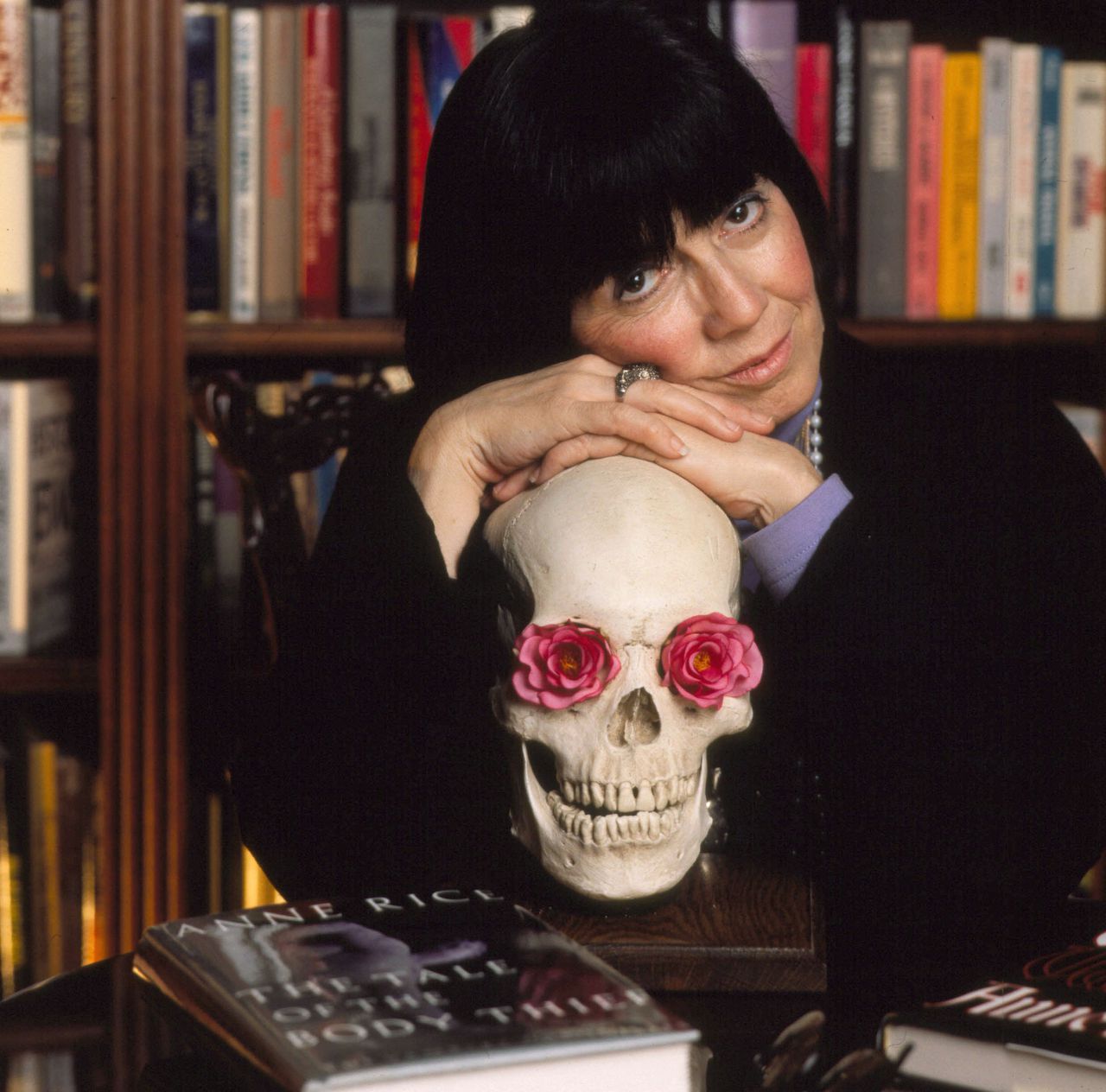 Death of Anne Rice
We are also remembering Anne Rice, noted author of more than 30 books including the Vampire Chronicles. Rice is perhaps best known for Interview with the Vampire which launched her career and was adapted for a film starring Tom Cruise and Brad Pitt. 
Rice went on to write many other series and standalone books and many of Rice's books can be found in the CELA collection.
Rice passed away December 12, 2021 and we offer our condolences to her family, friends and many fans.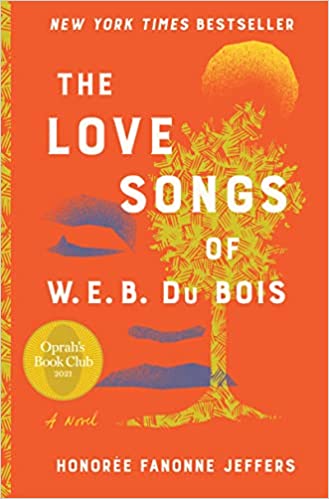 Featured title for adults: The Love Songs of W.E.B. Du Bois
Since childhood, Ailey Pearl Garfield has understood Du Bois's words all too well. Bearing the names of two formidable Black Americans - the revered choreographer Alvin Ailey and her great grandmother Pearl, the descendant of enslaved Georgians and tenant farmers - Ailey carries Du Bois's Problem on her shoulders. Ailey is reared in the north in the City but spends summers in the small Georgia town of Chicasetta, where her mother's family has lived since their ancestors arrived from Africa in bondage. From an early age, Ailey fights a battle for belonging that's made all the more difficult by a hovering trauma, as well as the whispers of women - her mother, Belle, her sister, Lydia, and a maternal line reaching back two centuries - that urge Ailey to succeed in their stead. To come to terms with her own identity, Ailey embarks on a journey through her family's past, uncovering the shocking tales of generations of ancestors - Indigenous, Black, and white - in the deep South. In doing so Ailey must learn to embrace her full heritage, a legacy of oppression and resistance, bondage and independence, cruelty and resilience that is the story - and the song- of America itself.
Read The Love Songs of W.E.B. Du Bois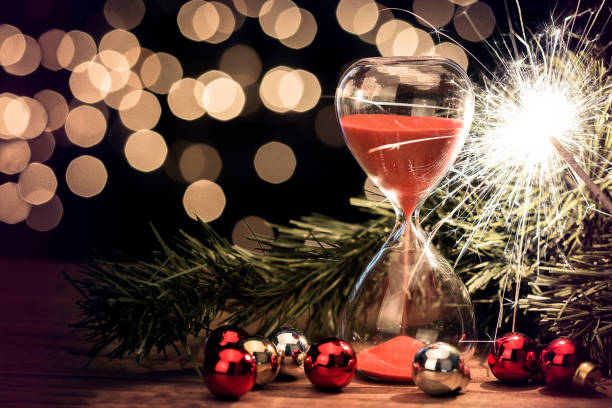 CELA favourites over the year
We love end of year book lists. And we love the idea of browsing someone else's bookshelf to discover what they are reading and maybe finding a new favourite or two.
This month we thought we'd combine both these ideas and share the most downloaded and read CELA books from the past year. Maybe these lists will remind you of a book you meant to add to your own bookshelf, or introduce you to a new title or remind you of an old favourite. Check out the lists of top titles below.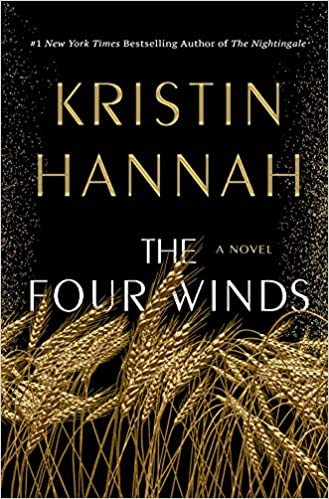 Top five books
Most popular with our readers this year:
The four winds: A novel by Kristin Hannah Historical fiction
The Dark Remains by Ian Rankin Police procedural fiction
Quiet in her bones by Nalini Singh Suspense and thrillers
The first cut by Peter Robinson Mysteries and crime stories
Letters across the sea by Genevieve Graham Historical romance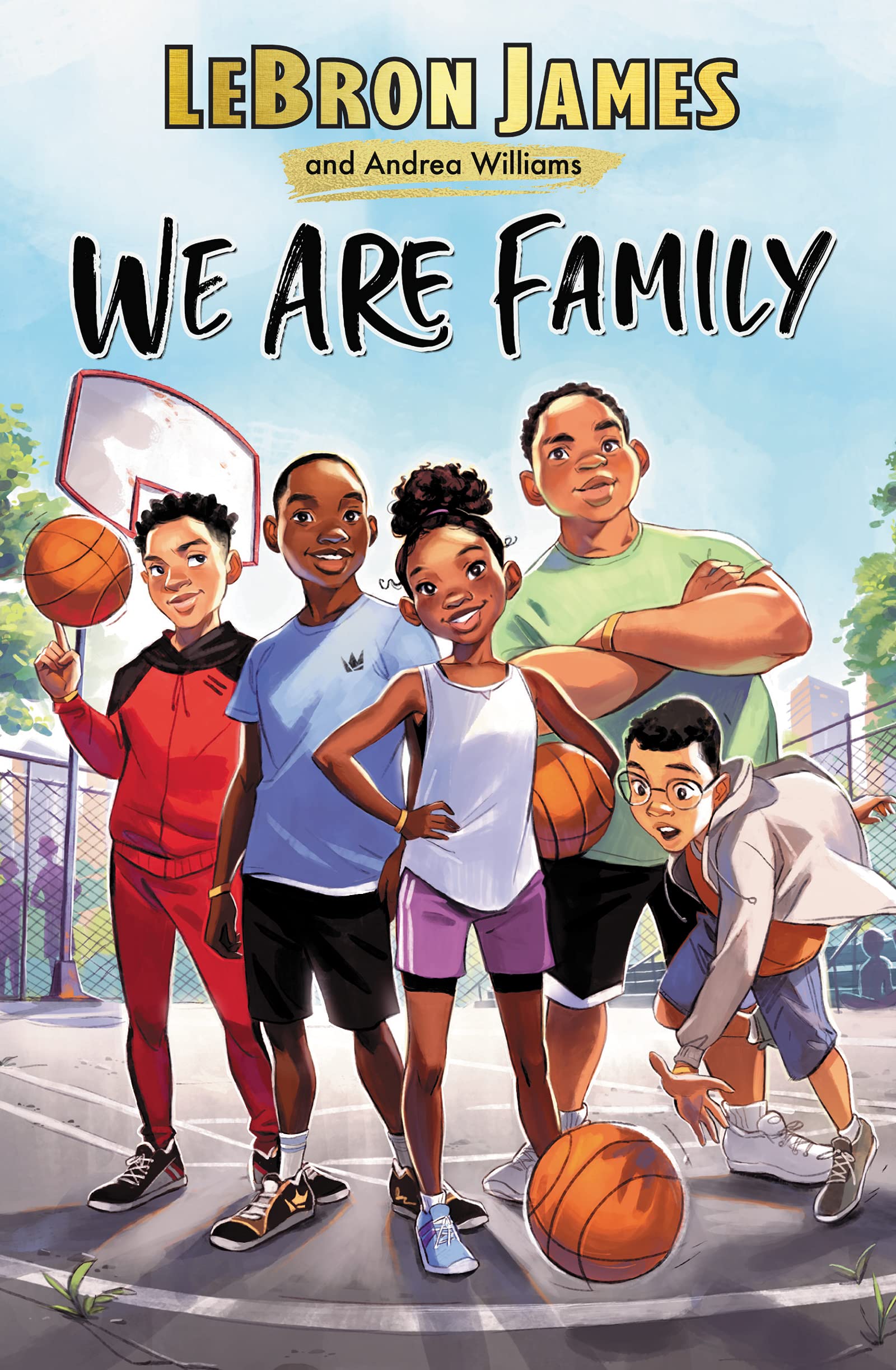 Featured title for kids: We are family
Jayden Carr has been training all summer to be ready for Hoop Group - the free afterschool basketball program where his hero, NBA superstar Kendrick King, got his start. But when his beloved coach tells him there's not going to be a Hoop Group this year, Jayden is heartbroken. And he's not the only one. Coach Beck's daughter, Tamika, was planning to be the first girl ever to start for the squad. Chris King, Kendrick's only nephew, spent the summer bragging that his uncle was coming home just to watch him play. For Anthony Pierson, Hoop Group was supposed to be his way out of trouble. And for Dexter Donyel, all 4'6" of him, Hoop Group was his chance to finally be part of a team, instead of just watching from the stands. For each kid, Hoop Group was more than just a chance to ball; it was an escape, a dream, a family. Now their prospects seem all but impossible - but then the world hasn't met Jayden, Tamika, Chris, Anthony, and Dex before. Determined to have their shot, the five new friends scrap, hustle, fight, and play hard to save their season to prove that sometimes a chance is all it takes.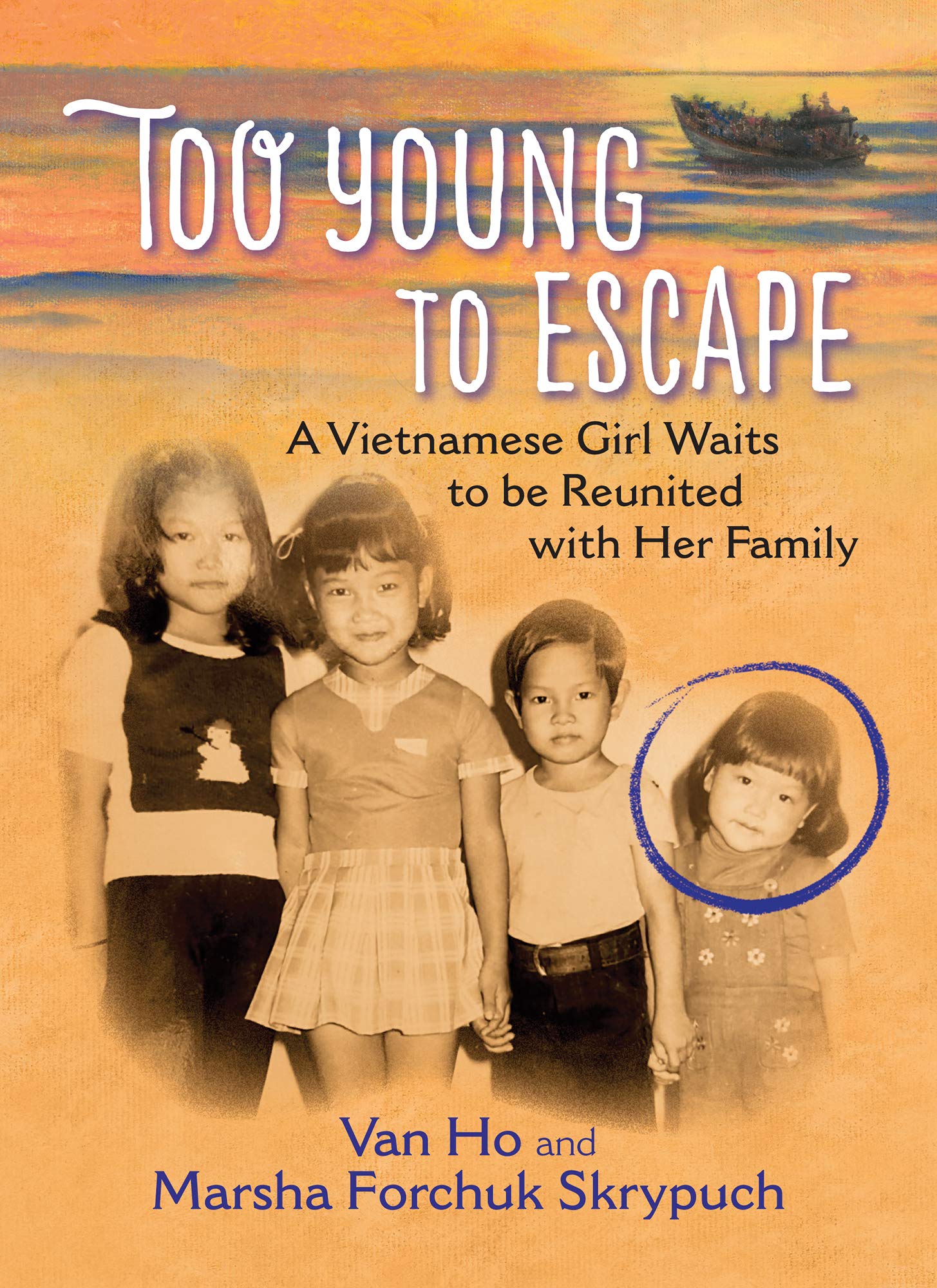 Top five for kids
Most popular with kids this year:
The Barren Grounds: The Misewa Saga, Book 1 (The Misewa Saga #1) by David A. Robertson
Megabat / (Megabat #1) by Anna Humphrey
Charlotte's web (Puffin Modern Classics Ser.) by Julia Eccleshare
Anne of Avonlea: Anne of Green Gables series, Book 2 (Anne of Green Gables) by L. M. Montgomery
Top five for teens
Most popular with teens this year:
Braille Events
Don't forget to sign up for our month long celebration of all things braille. A dedicated team including NNELS, Braille Literacy Canada, the Canadian Council of the Blind (CCB), the CNIB Foundation, and the BC Provincial Resource Centre for the Visually Impaired (PRCVI) has developed a series of events taking place in the month of January to celebrate the birth month of Louis Braile. 
Topics include:
Learn more and sign up for one or more of these events by visiting nnels.ca/world-braille-day.
Webinars
Are there topics related to accessibility that you would like to see included in our webinars? We regularly update our content and always appreciate hearing ideas from library staff. Send your suggestions to members@celalibrary.ca.
Orientation webinar
An overview of CELA service, including collections offered, eligibility, how to order DAISY audio books or other alternative format books for your library, patron registration, and promotional ideas.
Frontline staff webinar
This webinar will provide an introduction to CELA services for your colleagues who need to understand the basics about your CELA service so they can direct patrons appropriately.
Educator Access Program webinar
This webinar will introduce the CELA Educator Access program which allows public libraries to offer educators at the elementary, secondary and post-secondary levels in their community access to CELA services on behalf of students with print disabilities. This webinar is for both educators and public library staff.
CELA and accessible reading technologies, devices and apps
This webinar will introduce participants to key accessible reading technologies used by library patrons with print disabilities including screen magnification, text to speech, braille displays, literacy support software, and accessible reading apps for mobile devices. Through watching video demonstrations of these different technologies, you will understand why these options are important because one size does not fit all, and choice of technology can help empower readers.
Audience: Public library staff.
Learning goals: 
Definition of accessible reading technologies and who uses them
Key features of main accessible reading technologies, both mainstream and specialized, and how they are used
How accessible reading technologies relate to specific formats
Where to find further information
Length: 60 minutes
All about visual disabilities: how libraries can support readers who are blind or have low vision
This webinar is all about library services for people who are blind or have low vision. We are pleased to have two Vision Rehabilitation Specialists, Leanne Baarda and Sue Marsh-Woods from Vision Loss Rehabilitation Canada share their experience and expertise working with clients. Participants will learn about:
Common eye conditions and the work Vision Loss Rehabilitation Canada does to support them
Tools and technology that enhance a client's ability to access print and audio materials
How to welcome patrons with vision loss and enhance their participation in programs and services
Length: 60 minutes
Service tip
Did you know you can subscribe to magazines and never miss an issue? You can subscribe and manage your magazine subscriptions by visiting your My Account page.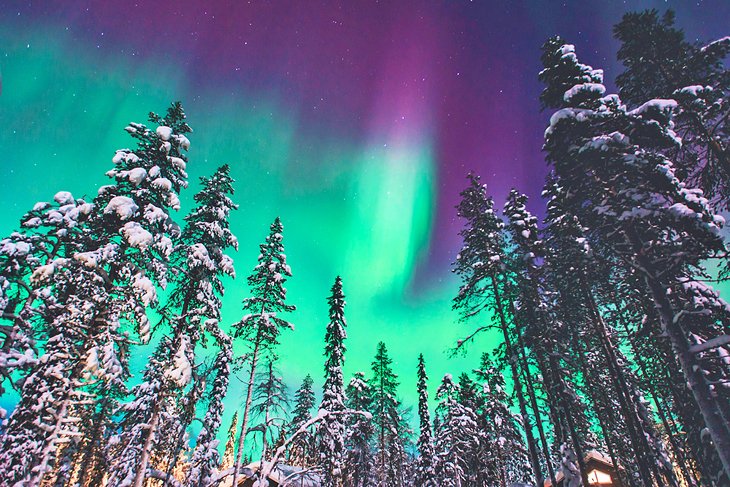 Winter Holiday closures
CELA and our Contact Centre will be closed December 27 and 28 and January 3, 2022 and will be open December 29, 30 and 31st. We will return to regular hours on Tuesday, January 4, 2022.
Stay connected!
Visit CELA's social media, including Twitter, Facebook and our blog, for more news about what's happening in the world of accessible literature.