In this issue:
Letter from our Executive Director
As families across the country prepare for a new school year, we know it is going to look different this year. To help support students and educators, we are continuing with our temporary accounts to make sure that COVID's impacts don't become a barrier to kids and students of all ages getting accessible reading materials.  We're also working with partners to develop some new supports for students and we will share those soon. While we hope that the curve will stay flat across the country, we're recommending that all of our patrons, including students, consider using our digital services to ensure that shocks like COVID don't limit access to reading materials in the future. If you are interested, we've developed a simple Going Digital Guide to help you get started and lots of resources on our website to help. And of course you are always welcome to call our Contact Centre for support. 
Just in time for back to school, we are excited to be reintroducing our full collection of more than 700 printbraille titles. You can use the format filters to find and place holds on these titles which have a loan period of 6 weeks. You can also set up automatic selection by calling our Contact Centre.
We're pleased to report that, after much anticipation, we are again offering more than 45 newspapers. Unfortunately we had lost access to a number of newspapers when our supplier withdrew the service with no notice. While it took much longer than we had hoped, the majority of those papers were restored to our collection earlier this month. We continue to work to secure the remaining newspapers or suitable alternates. 
In the next few weeks, I will have the honour of introducing the next CELA Executive Director to you. I am confident that our successful candidate will bring the experience, energy, and enthusiasm needed to continue to expand CELA's collection and services, and to advocate on your behalf for accessible reading materials. Over my past year with CELA I have been so grateful for the support of the CELA Board of Directors and our staff.  I know that our next Executive Director will benefit, as I have, from working with such a committed and dedicated team. 
Stay safe and happy reading,
Rina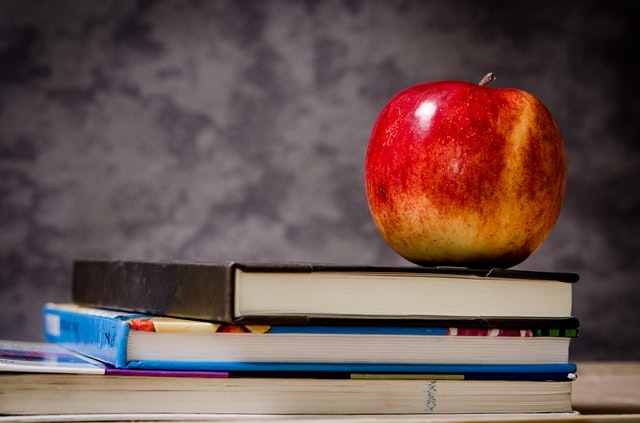 Going back to school with CELA
As students across the country head into what may be a very different school year, we wanted to reach out to let you know what the Centre for Equitable Library Access is doing to help support students with print disabilities.
Building our collection
CELA's collection currently includes more than 800,000 titles in a variety of accessible formats including audio, printbraille and etext, and we are continually adding new books.
We have a robust children's and Young Adults collection and will continue to focus on ensuring a broad range of titles including classroom favourites are available in accessible formats.
Our collection includes more than 150 magazines and 45 newspapers to allow for research on current events and reading for enjoyment.
We are continuing to evaluate our collection to ensure that we have diverse stories representing a variety of cultures, perspectives and authors.  
Making registration easy
While COVID continues to impact public services including libraries and health care, we do not want a lack of a library card to be a barrier to our services. We have implemented a Temporary Account option for those with print disabilities who are unable to get a library card from their local library or who cannot have the proof of disability form signed by their doctor in order to access our Bookshare collection. Information about temporary accounts is available on our COVID response page. These temporary accounts will be available until public services return to normal.
Working with partners
Our partners are assisting us to reach out to potential new patrons and offer support as they get started with CELA. 
Dyslexia Canada is offering webinars for parents and educators. These webinars will focus on ways to support students with learning disabilities including how to sign up and use CELA.
Join Dyslexia Canada and CELA to learn:
what is the difference between decodable and leveled readers?
do audiobooks or graphic novels count as reading time?
how can you help an older child find interesting material so they are not stuck with "baby books"?
whether schools and libraries are open or not, where can you find appropriate materials?
how can you build an accessible, appropriate and fun library (at home and school)?
Supporting educators 
CELA offers a free Educator Access account, which allows teachers free access to our materials on behalf of their students. Part of our support includes webinars for educators to help them become familiar with CELA's collection and services. Our next educators webinar is happening Tues, Sept 29 2:00-300pm EDT.
If there's a teacher who should know more about CELA please send them to celalibrary.ca/educators. We'd love to help them get more materials for their students with print disabilities.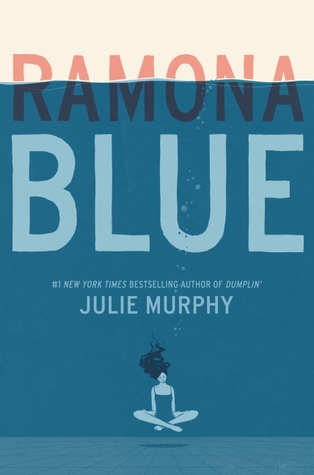 Your next great read
Alyssa wrote in looking for more books that were realistic fiction and didn't have a slow start. They tend to read books that are about disability, racialized or LGBTQ2+ communities. Alyssa's enjoyed reading Girl Mans Up, Luna, Thunder Dog, The girls, Every Day, Brain On Fire, and Parrotfish. Based on these great suggestions, and using Girl mans up (one of Theresa's favourite reads) as the basis, here is what we suggested:
Some of these selections are Bookshare titles. If you are interested in learning more about how to access Bookshare titles through your CELA account please visit our Bookshare page.
Website update: newspapers restored
We are pleased to welcome 11 newspapers back into our collection. The national and regional papers from across the country include the National Post, the Montreal Gazette, Windsor Star, Calgary Herald and the Vancouver Sun, among others. There are 3 newspapers covering the Atlantic region which we are continuing to pursue with the hopes of returning them, or suitable alternates, to our collection. Find these and the rest of our 45 papers on our Newspapers page.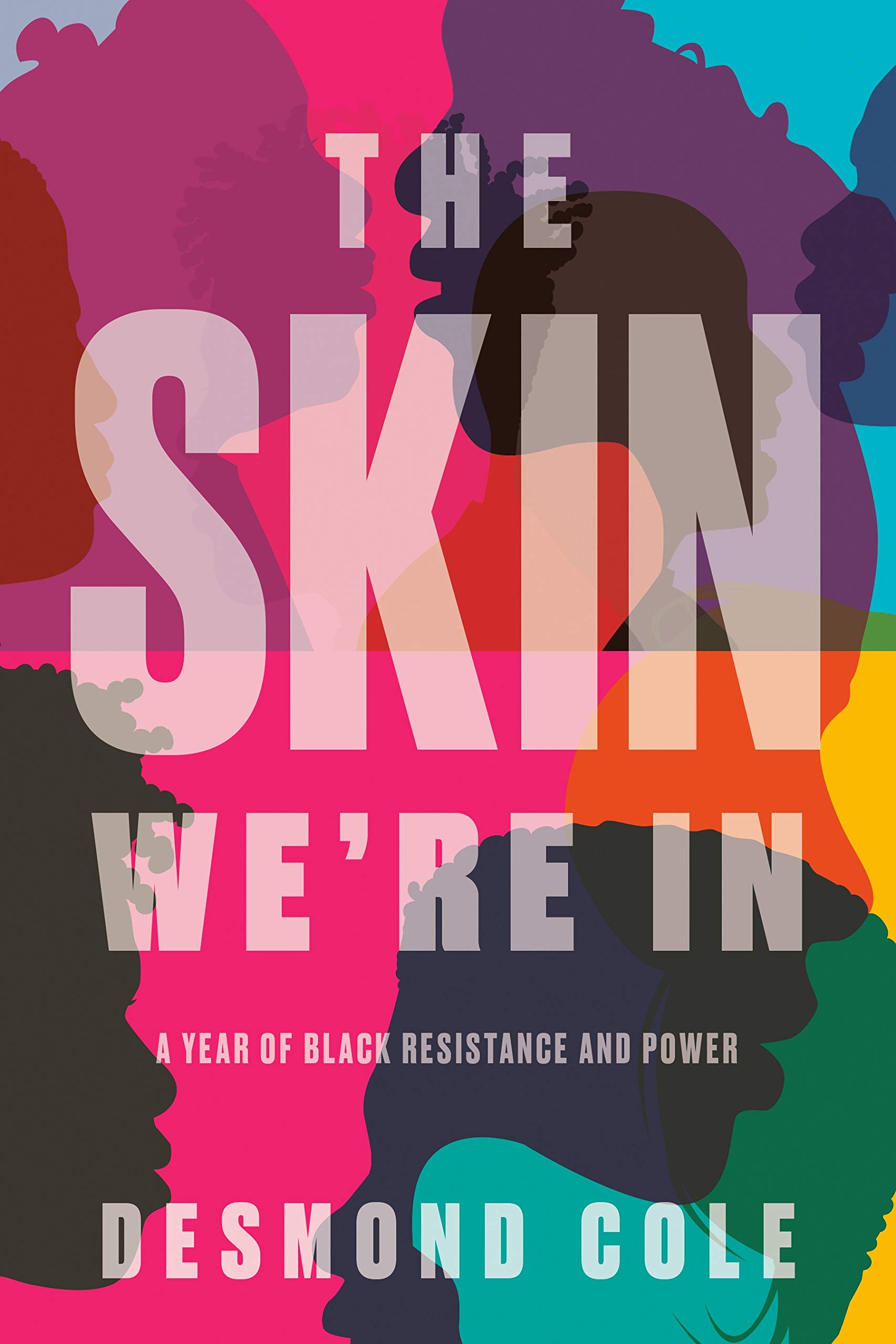 The Skin We're In: a book and a documentary
After writing an award winning magazine article on his personal experience of being Black in Toronto, journalist and activist Desmond Cole wrote The Skin We're In, chronicling one year, 2017, in the struggle against racism in Canada. The year he spent researching and compiling content for this book was captured in a documentary which is being broadcast on CBC. 
From the CBC: the film begins at the National Magazine Awards where Cole racks up a series of prizes for his penetrating cover story on police surveillance of Black people. 
In his acceptance speech, Cole dedicates the awards to people of colour whose stories go unheard. From there, the film follows him as he embarks on a journey to understand more about those very people.
This important book, released earlier this year is new to our collection, and is described as being provocative and perspective shifting. Highly recommended. Watch the documentary on the CBC.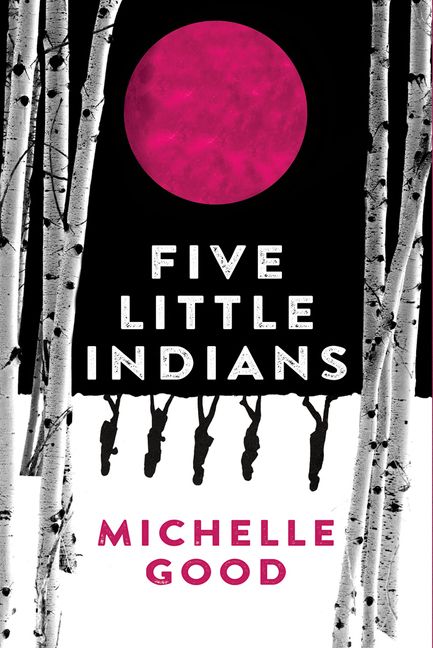 Featured title for adults: Five Little Indians: A Novel
Taken from their families when they are very small and sent to a remote, church-run residential school, Kenny, Lucy, Clara, Howie and Maisie are barely out of childhood when they are finally released after years of detention. Alone and without any skills, support or families, the teens find their way to the seedy and foreign world of Downtown Eastside Vancouver, where they cling together, striving to find a place of safety and belonging in a world that doesn't want them. 
The paths of the five friends cross and crisscross over the decades as they struggle to overcome, or at least forget, the trauma they endured during their years at the Mission. Fuelled by rage and furious with God, Clara finds her way into the dangerous, highly charged world of the American Indian Movement. Maisie internalizes her pain and continually places herself in dangerous situations. Famous for his daring escapes from the school, Kenny can't stop running and moves restlessly from job to job - through fishing grounds, orchards and logging camps - trying to outrun his memories and his addiction. Lucy finds peace in motherhood and nurtures a secret compulsive disorder as she waits for Kenny to return to the life they once hoped to share together. After almost beating one of his tormentors to death, Howie serves time in prison, then tries once again to re-enter society and begin life anew. With compassion and insight, Five Little Indians chronicles the desperate quest of these residential school survivors to come to terms with their past and, ultimately, find a way forward.
Read a CBC interview with Michelle Good on Five Little Indians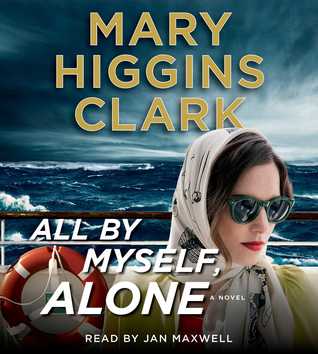 Top five books last month
Most popular with our readers last month:
Too Much and Never Enough: How My Family Created the World's Most Dangerous Man by Mary L. Trump Biography
The Little Teashop on Main by Jodi Thomas General fiction
The Siberian Dilemma (Arkady Renko Mysteries) by Martin Cruz Smith Spy stories
All by myself, alone by Mary Higgins Clark Mysteries
Moral Compass by Danielle Steel General fiction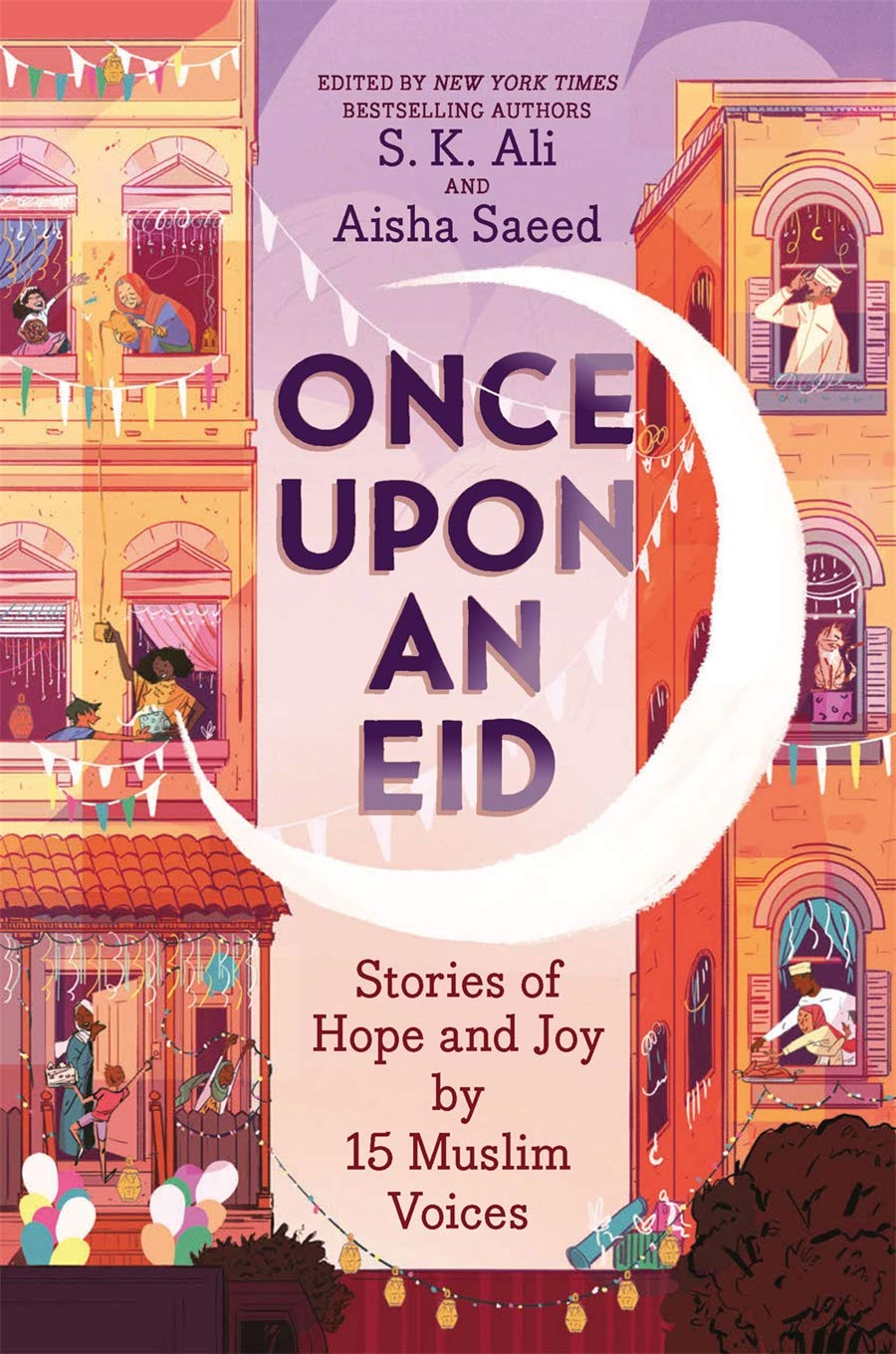 Featured title for teens: Once Upon an Eid: Stories of Hope and Joy by 15 Muslim Voices
A joyous short story collection by and about Muslims, edited by New York Times bestselling author Aisha Saeed and Morris finalist S. K. Ali. Once Upon an Eid is a collection of short stories that showcases the most brilliant Muslim voices writing today, all about the most joyful holiday of the year: Eid! Eid: The short, single-syllable word conjures up a variety of feelings and memories for Muslims. Maybe it's waking up to the sound of frying samosas or the comfort of bean pie, maybe it's the pleasure of putting on a new outfit for Eid prayers, or maybe it's the gift giving and holiday parties to come that day. Whatever it may be, for those who cherish this day of celebration, the emotional responses may be summed up in another short and sweet word: joy.
Read Once Upon an Eid: Stories of Hope and Joy by 15 Muslim Voices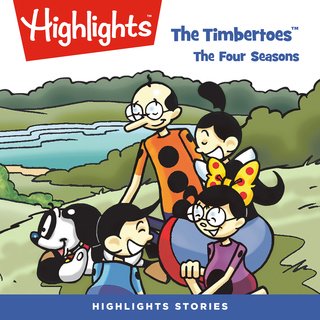 Top five for kids
Most popular with kids last month:
The timbertoes: the four seasons (Highlights Stories) by Highlights Children
The piñata that the farm maiden hung by Samantha Vamos
All the Fun Winter Things (Arnold and Louise #4) by Erica S. Perl
The timbertoes: learning about nature (Highlights Stories) by Highlights Children
Little Frida: a story of Frida Kahlo by Anthony Browne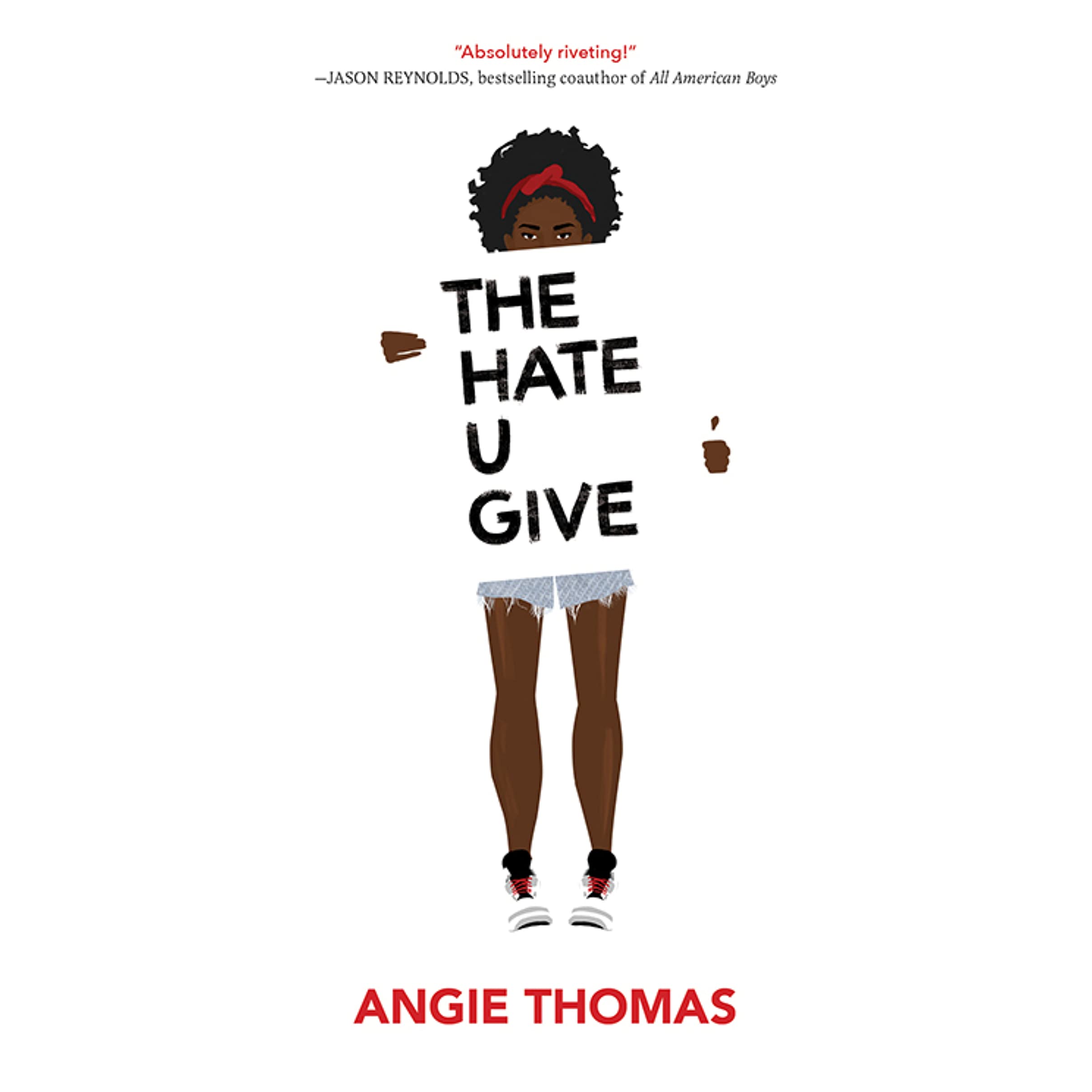 Top five for teens
Most popular with teens last month:
The hate u give by Angie Thomas
The girl with the wrong name by Barnabas Miller
The Ballad of Songbirds and Snakes (Hunger Games) by Suzanne Collins
A Student's Guide to Culture by John Stonestreet
Divergent (Divergent trilogy. #1.) by Veronica Roth
Service tip
Is it time to do a little fall cleaning? Patrons are now able to delete items from their bookshelves with just a few easy steps. 
Books and magazines can be deleted from your Direct to Player Bookshelf by simply checking the box beside each title you would like to delete, and using the delete books or delete magazines buttons found below the list of titles.
If you should delete a book or magazine in error you can request it again by searching our collection and adding it to your bookshelf.
Please note that books or magazines deleted from the Direct to Player Bookshelf will remain on your account history which can be accessed through My Account. It's important to know that deleting books or magazines from the Direct to Player Bookshelf will not delete them from your player. You will need to do that directly from your device.
Webinars
Are there topics related to accessibility that you would like to see included in our webinars? We regularly update our content and always appreciate hearing ideas from library staff. Send your suggestions to members@celalibrary.ca.
Orientation webinar
An overview of CELA service, including collections offered, eligibility, how to order DAISY audio books or other alternative format books for your library, patron registration, and promotional ideas.
Frontline staff webinar
This webinar will provide an introduction to CELA services for your colleagues who need to understand the basics about your CELA service so they can direct patrons appropriately.
Educator Access Program webinar
This 45 min webinar will introduce the CELA Educator Access program which allows public libraries to offer educators at the elementary, secondary and post-secondary levels in their community access to CELA services on behalf of students with print disabilities. This webinar is for both educators and public library staff.
CELA and accessible reading technologies, devices and apps
People with print disabilities use a variety of mainstream and specialized technologies to read. Understanding these options is important because one size does not fit all, and choice of technology can help empower readers. This webinar will introduce participants to key accessible reading technologies used by library patrons with print disabilities including screen magnification, text to speech, braille displays, literacy support software, and accessible reading apps for mobile devices.
Holiday Hours
CELA will be closed Monday September 7 for Labour Day. We will return to regular business hours on Tuesday, September 8.
Stay connected!
Visit CELA's social media, including Twitter, Facebook and our blog, for more news about what's happening in the world of accessible literature.