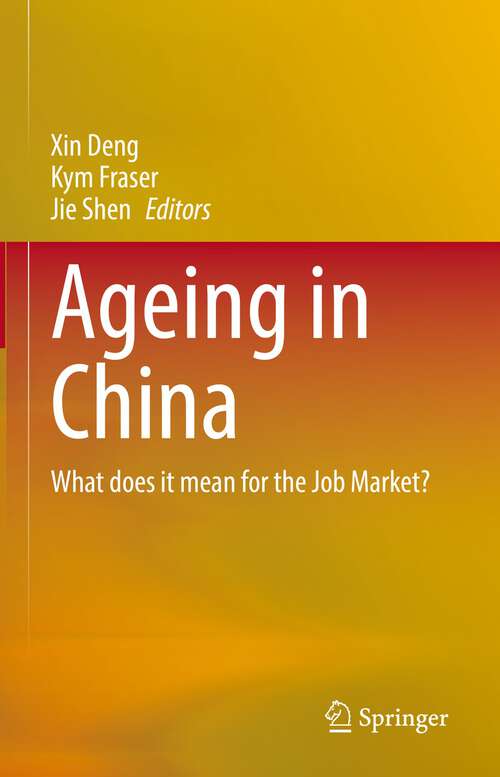 Ageing in China: What does it mean for the Job Market?
Economics, Business and economics, Canadian politics and government, Laws and statutes, Politics and government
Synthetic audio, Automated braille
Summary
This book provides a comprehensive examination of the effect of ageing population in China on labour market. The delay in releasing 2020 census data in China once again drew world's attention to the ageing population in China: the births have… fallen to their lowest level since the 1960s. The relaxation of one-child child policy seems to have little impact to reverse the declining birth rate starting in the 2010s. Rising longevity have made China - the most populous country in the world- fast becoming an ageing society. Within a few decades, it will become the country with the largest ageing population in the world.  This book adopts a multi-disciplinary approach to explore the effects of ageing population on labour market at three levels: Macro, organizational and individual levels. Population ageing in China is of interest to researchers, practitioners and policy makers across the world. Population ageing has profound effects on various parts of the society, and this book will focus on the labour market, aiming at producing a comprehensive picture of how population ageing affecting the composition of workforce and the way people work from the perspective of individuals, organization and society as a whole. This book examines China's population ageing through the lens of economics, management and sociology, in order to produce a comprehensive understanding of this issue. This book includes cutting-edge research and most up-to-date statistics for arguably China's most important social change for the next few decades. This book encases high quality research on China's ageing population and is expected to the reliable source of information for future research and policy development. This book presents a collection of chapters examining the impact of population ageing at three levels in order to provide a holistic view of this matter and allow readers to choose the topic that meet their interests.  
Title Details
Publisher
Springer Nature Singapore