Overview

This tutorial teaches you how to download and save an electronic braille (BRF) book.
This tutorial was written using Windows and Chrome version 85. Some of the steps will vary, depending on how your computer is set up.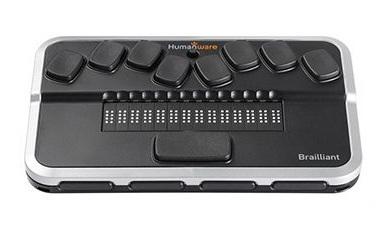 Step 1: Find a book
Enter the following address in your Internet browser: 

http://celalibrary.ca/

Go to the Search box.
Enter Heart berries Mailhot and select the Search button.
A new page with your Search results will display. You should find the book Heart berries by Terese Marie Mailhot.
Find the title in Electronic braille (BRF) format. The format of an item is in the Get it! options menu beneath the book summary.
Step 2: Get it!
Beneath the summary of the book, select the Electronic braille (BRF) format in the Get it! options menu and then select the Get it! link.
A pop-up will appear, confirming the download will be available soon on the Available ZIP files for download page.
If you're prompted to sign in, enter your library account number and password, and select the Log in button.
Select the My account link from the navigation menu.
The My account page appears.
Select the Available ZIPs to download link.
Your book will be compressed into a ZIP file. When the file is available to download, it will display on screen.
Step 3: Download and save the file
Select the Download link. 


Windows will give you a list of options.

Choose where to save your file and select the Save button.
Your file will start to download. Your Internet browser will indicate the size of the file and its download status.
When the download is complete, find the folder Heart berries on your Desktop.
Tip: How to find the files you saved!
Depending on your set up, files might be saved automatically to the Downloads folder in My Documents. We recommend creating a new folder on your desktop called CELA, where you can save and find all of the books you download.
You can also search for a file:
Go to the Start button on your desktop.
Select Search.
Search for a few words in one of the files you saved. For example: Heart berries.
Step 4: Transfer the book to your device
The instructions for reading an electronic braille book on your computer or transferring it to a device vary depending on the software or device you use. Please read the instructions that came with your software or device.