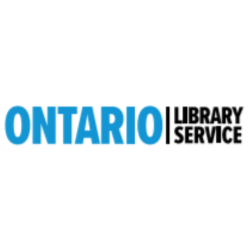 Public library staff and volunteers in Ontario can now add formalized accessibility training to their professional development toolkit by completing the four-webinar certificate "CELA Service in Ontario Public Libraries" through the Ontario Library Service (OLS).  
CELA is proud to partner with OLS to bring free, enhanced accessibility training across the province to connect Ontarians with print disabilities to CELA's collection of over one million items in audio, e-text, and braille formats. Offering this accessibility training through both CELA and OLS facilitates an easy and efficient way for public library staff and volunteers across all levels and service areas to learn how to best support and connect their patrons with print disabilities to alternative format collections. This is an especially important component to meet the requirements of the Customer Service Standards of the Accessibility for Ontarians with Disabilities Act (AODA).  
Steven Kraus, Director of Training and Consulting at Ontario Library Service is excited about the possibilities of this collaboration. "CELA has worked with the Ontario Library Service and its predecessor organizations on a variety of types of training and education platforms for well over two decades. Recently, we've had the opportunity to extend our partnership to provide new and exciting resources to Ontario's Public Libraries. CELA's expertise delivers current, cutting edge and reliable accessibility training and information encouraging public libraries of all sizes to make strides to increasingly level the playing fields in their communities. The OLS is grateful for our continued opportunities to assist in making public library services more accessible across Ontario." 
The certificate provides a comprehensive overview of CELA's services in four, one hour-long recordings: 
CELA Orientation 
Educator Access Program 
Accessible Reading Technologies, Devices and Apps 
Accessible Library Services for Kids and Teens 
The certificate is awarded after completing all four webinars and webinar evaluation surveys. Participants will learn how they can connect their patrons with visual, learning, or physical disabilities, or educators with students with print disabilities, to books in the alternate format of their choice. Additional topics include how to register for CELA, an overview of accessible reading technologies, how to order books on behalf of patrons, as well as accessible programming tips for kids and teens' activities. 
All Ontario public library staff and volunteers are eligible to take any of the free OLS courses through Learn HQ, an e-learning platform that tracks the participants' progress and offers a wide range of webinars and certificate programs.  "We are pleased to work with OLS to broaden the reach of our training webinars" said Rachel Breau, CELA's Manager of Member Services. "We know the difference it makes in a person's life to be able to read books in the format of their choice. Library staff play a key role in this connection and can easily develop the core skills to do this through taking the certificate." 
15317